*articles contain affiliate links*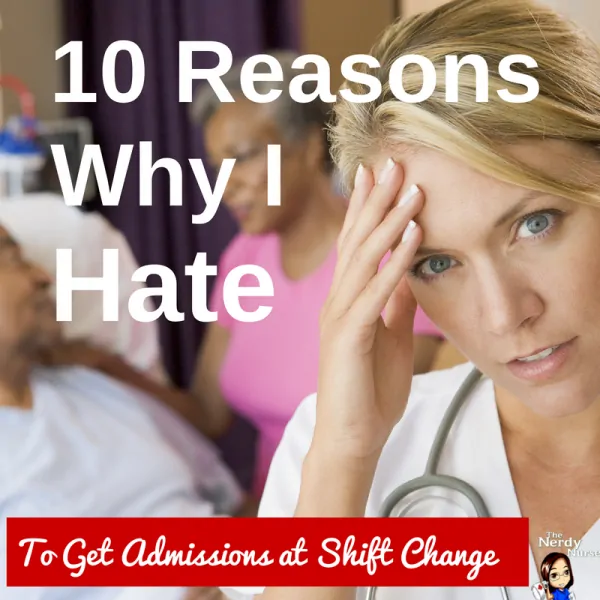 Receiving admissions at shift change is one of my biggest pet peeves in nursing. The reasons for this could fill pages upon pages, but I will try to be relatively brief.
Reasons Why Admissions at Shift Change are Awful
 When a patient arrives at shift change, responsibility for the assessment is unclear. Is it me? Is in the oncoming nurse? What's the cutoff? 6:55? 7:00? 7:05?
Paging physicians to notify of arrival to the floor can become a fiasco especially when you are busy trying to complete admission assessments and get the chart ready for them.
In never fails. When you get an admission at shift change, the patients almost never have an accurate medication list or their bottles. Good luck figuring out that white pill for their heart.
There is often 100 family members in the room which makes asking personal and confidential health related questions impossible.
The patient may be in pain, nauseated, annoyed, tired, and just plain frustrated and is tired of answering the questions they have already been asked at least twice before.
It does not matter how much you have or haven't done of the patient's admission, the nurse receiving the new admission is always annoyed with you. I have actually stayed over an hour after my shift trying my best to get a patient admitted only to have the receiving nurse make a snarky comment about 1 medication that needed clarification!
Receiving admissions at shift change make me feel rushed and like I will make an error or forget something important. I don't feel I can perform the best care possible.
If the physician happens to arrive while you are assessing the patient, all bets are off, and you'll be there for a while. Firstly because you'll have to stop doing your assessment so he can do his. Secondly, because he'll often tell you verbal orders, elect not to write them as well, as since you received them you are responsible for completing them.
The secretaries do not take responsibility for properly transferring phone calls and communications about patients during the shift change time, which can greatly delay the departure of the nurse whose shift is ending. For example: at 7:10, when you shift is done, and you are charting at the nurses station, if the Secretary blindly yells out "32 needs to go to radiology" in a demanding and callous tone, and the oncoming nurse completely ignores it, then what is the right thing to do? Should you be considerate and take the patient down, to be helpful to the receiving nurse? Would she do the same for you? Is it even a matter of courtesy/responsibility? These issues would not even come into play if it wasn't for non-direct, yelling secretaries.
An order for an NG tube at shift change is never a good thing.
I'm sure there are many more you can think of. Personally, I'd rather bathe a cat and then shower in lemon juice than take a patient at shift change.
What is it Like to Be a Nurse?
Nursing is tough. If you want someone else to get a glimpse into your world, including the perils of admissions and shift change, I recommend sharing with them one of the following books: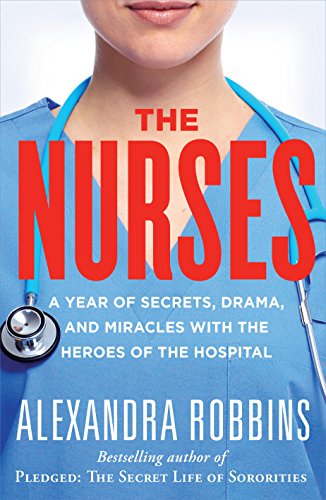 This book is an impactful and honest look at what it's like to be a nurse. I was also quoted in it! You can get it on Kindle or Paperback for a great price on Amazon.
Theresa Brown knows nursing. She lives and breathes it every day as even though she's an epic writer, she's still a practicing bedside nurse. This book is one of the best examples of what it's like to work a nurse. This day in the life story is an impactful book that a nurse or those interesting in what nurses do should read. Get your copy on Amazon.
How do you feel about admissions at shift change? How about admissions or shift change in general?
Download Nurse Bingo Today!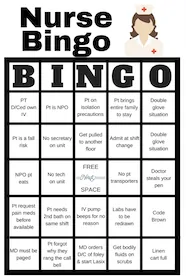 Liven up any shift with a fun game of bingo. See who can fill a row first!
Fill a whole card and lose grip with reality.
Your privacy is protected. We will never spam you.