*articles contain affiliate links*
In nursing, caring is not just a word. It's something that nurses live and breathe. They are the people who comfort patients suffering from chronic illness or injury, those dealing with grief, and the ones who guide the elderly through their final days.
Caring is what they do best, but it takes more than compassion to be an excellent nurse; it requires knowledge and skills to provide adequate care.
Caring is essential in the nursing profession because it helps with the healing process. It is a way for nurses to show empathy, compassion and emotional support towards their patients. Caring can be done in many different ways, including talking to an individual or supporting them physically.
Being kind is a way people understand caring. So today, we will discuss in detail why Caring Is Important in Nursing.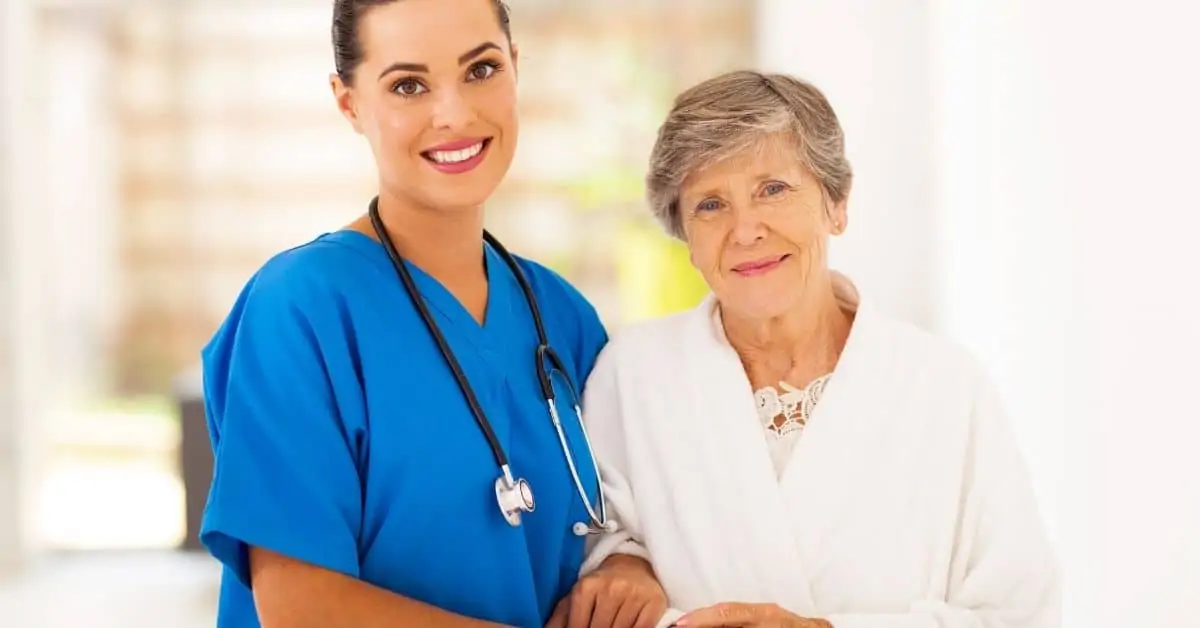 What is caring?
According to Merriam Webster, caring means feeling or showing concern for or kindness to others. It is an expression of respect and cares for others, as demonstrated by one's actions.
Caring is essential to nursing because it helps nurses get close to patients and enables the best possible medical treatment. It can also be emotional support that gives patients a sense of peace or security in hospital settings (Eccleston).
Why Is Caring an Important Part of Nursing?
There is more to patient care than medicine. Patients may feel stressed and vulnerable, and this is when the nurses come in with respect. Nurses provide comfort to patients by taking time for
them or giving a gentle back rub.
Caring can range from small talk about hobbies or pets to listening to someone's fears or worries, so they feel less alone and more confident that their needs will be met if something goes wrong.
Some other ways that caring affects nursing
The ability of patients to heal quicker: A study showed that caregivers who were supportive and sensitive had better outcomes than those without empathy (Anderson et al., 2005). The study showed that when patients felt cared for, they were more willing to increase physical activity (Anderson et al., 2005).
Other studies have shown that people with long-term illnesses who their family members or friends support feel less depressed and anxious than those without the support, which could decrease their need for medication (Ursano et al., 2008)
Patients who received good care had lower hospitalization rates, complications following discharge, and death compared to those receiving insufficient levels of care.
One study found a 50% reduction in mortality rate among psychiatric patients whose nurses provided high-quality psychosocial nursing interventions. (Ozerdemir & Ertugay 2013)
Caring could also help patients get out of bed sooner, which would speed up the healing process (Petersen et al., 2016). Another way that it supports is through improving the relationship between patients and caregivers.
How Is Caring in Nursing Cultivated?
Schools of nursing and healthcare organizations are committed to patient-centered care by educating nurses to help them improve their understanding and skills in caring.
Nurses are taught to be compassionate, knowledgeable about patient needs, empathetic towards patients and families, empowering individuals with the correct information for decision-making (patient participation). These creative problem solvers generate positive outcomes from difficult
situations by working collaboratively with other healthcare professionals.
Nursing can show they care by:
Smiling Face
Making eye contact
Greeting the patient by their name
Sit next to the patient when conversing
Listen to everything attentively without interrupting
Carry out requests
Ask patients if they need something else
Answer questions
Some reasons for caring:
The first reason why caring is vital in nursing is that it helps with the healing process. Caring can be done in many different ways, including talking to an individual or supporting them physically.
Nurses can show empathy and compassion towards their patients by providing care, which can help make a difference during tough recovery times. Another reason why caring is essential in nursing is that nurses need more than just compassion; they also require knowledge and skills to provide adequate care.
This means that when there's no one around who has this specific type of understanding, nurses must take on all tasks necessary so that health conditions do not worsen significantly before someone else arrives at the scene.
What Are the Five C's of Caring?
Sister Simone Roach's C-Word is a definition of caring rather than an actual word. According to Sister Simone Roach, the five C's of Caring are:
Take Charge of Your Nursing Career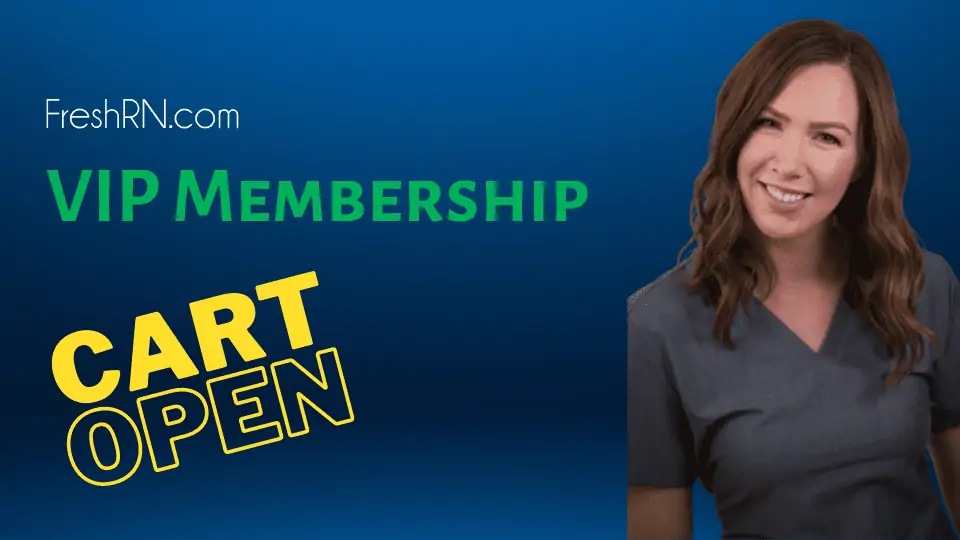 Your first year as a nurse is daunting. You need someone in your corner telling you what your managers really need from you, helping you learn to interact with your preceptor, and really just manage your life. Find all that an more with the FreshRN VIP - Membership.
I'm Ready to Thrive
Commitment
Sometimes the life of a nurse can be challenging, and there are many ways to be committed. It can come in the form of a commitment with patients, colleagues, or employers while also being committed to wellness and outside life.
Compassionate Care
The care that is given should not only be done because it needs to get done but done to provide compassionate care, which goes beyond just meeting physical needs through meeting emotional ones as well.
Courageousness
Nurses need courage when caring for their patients who may have infectious diseases; they must demonstrate bravery by giving hope and comfort during what could be an intensely difficult time. They face death at every turn, and it's part of their job description! But nurses find strength from within themselves.
Competence
There are many ways nurses can demonstrate competence. Nurses can work collaboratively with other members of the health care team to provide quality patient-centered care. They also demonstrate competency by completing documentation and following appropriate infection control measures.
Confidence
The aspect of care that connects everything is confidential, and it is not just about the nurse. To care for someone, you must have confidence in yourself and your abilities to understand and take on every aspect of that person's life.
The patient will feel this energy coming from you, and it will make them more open with their feelings as well.
The most important thing a person can do when caring for another is accepted who they are at any point in time. Every human being has had something happen that makes them want to change themselves or others around them, but there comes a day where we all must stop and say 'I am enough.'
Conclusion:
It may be easier for nurses to see and understand patients as people within their context if they understand nursing's internal values. The benefits of using self-reflection for nurses include gaining a deeper understanding of caring in nursing practice and creating awareness of nursing and managing.
You May Also Like:
Download Nurse Bingo Today!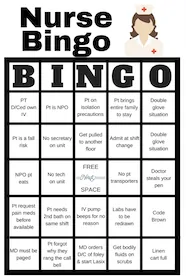 Liven up any shift with a fun game of bingo. See who can fill a row first!
Fill a whole card and lose grip with reality.
Your privacy is protected. We will never spam you.