*articles contain affiliate links*
A look at a patient communication tool called Starling, created by LanguageMate.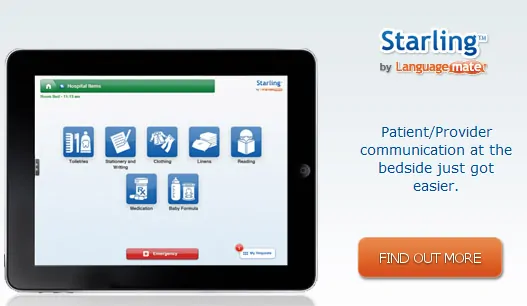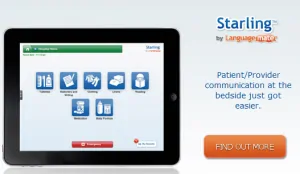 The iPad has offered significant innovations in healthcare on multiple fronts. Personally I have used mine to further my own for continuing education, looking up medications/disease processes, and have even used in patient education from time to time. The possibilities of what it can and will do in healthcare are only beginning to be tapped.
I was talking with a coworker of mine not too long ago about how nice it would be to have LCDs at the bedside. Currently we have these atrocious whiteboards that are covered with the residue of previous nurses names, I/Os, phone numbers, physician and patient family member's attempts at artistry, and any other number of scribbles that have been placed on the board. They look terrible, are not effective, and do not fulfill their role. But what if there was an LCD screen at the bedside that displaced a patient's nurse, physicians, most recent vital signs, time of last and next pain medication, and other various data routinely. Also, when needed, the nurse could remotely control this screen to assist in bedside education about medications, disease processes, procedures, and interventions. Imagine how much more at ease a patient would be with their care if they had access to this information without the need to ask their nurse.
Innovating Bedside Patient Care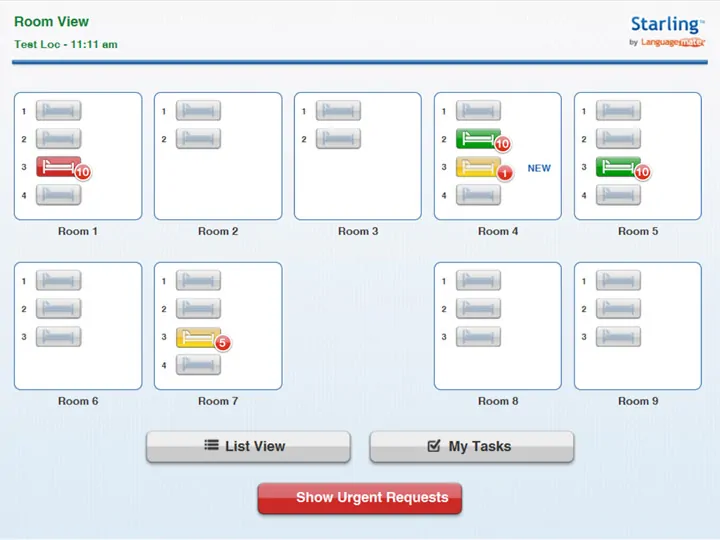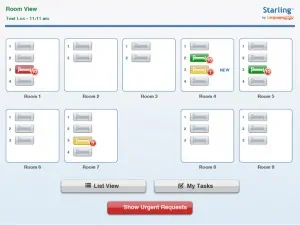 A unique and innovative company, LanguageMate, are scratching at the surface of the possibilities of interactive patient communication in healthcare. Starling is a tool to use in patient communication that can enhance patient care and improve patient outcomes. Imagine if every patient had access to an iPad with communication mechanisms. What if every aspect of their care could be integrated into the screen, and they had access to it at all times? What if your hospital might foot the bill because it would mean increased HCAHPS scores, and, therefore, would make them money.
According to their website, some of the highlights include:
LanguageMate Starling is designed to:

Increase staff productivity
Aid in establishing and tracking Key Performance Indicators
Reduce reliance on translators
Help optimize staff mix
Facilitate accelerated bed turnover
Reduce nurse shift change time and overlap expense
Reduce expense of transferring patients between nursing stations
Drive patient demand by increasing HCAHPs and other scores
Your Patient's Needs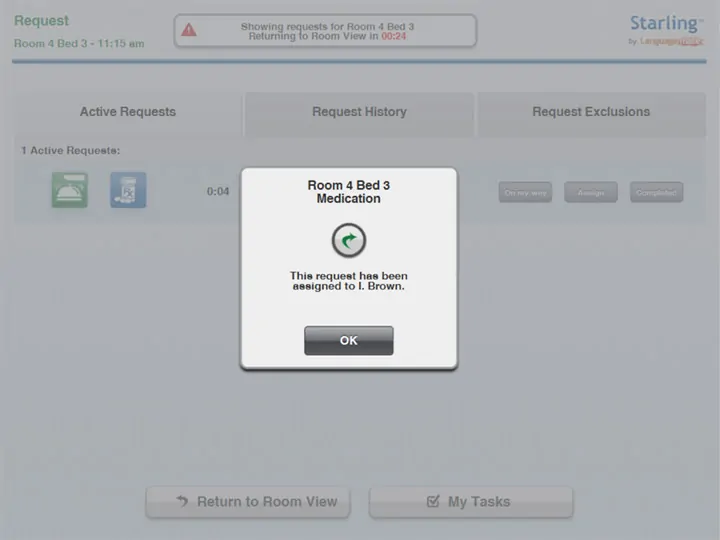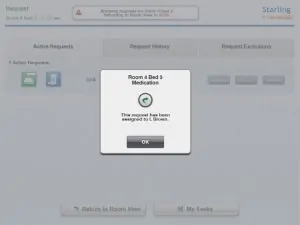 Starling asks the patient what they want or need and then alerts the nurse of the need, sorts it by importance, and even allows the nurse to respond via the interface to let the patient know that the request was acknowledged. Because it sorts requests based upon urgency, you'll be able to meet efficiently the wants and needs of your patient.
Ready to Work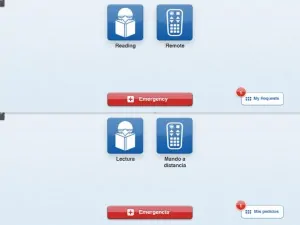 It comes out of the box pre-configured with hundreds of common patient requests. However, it is also customizable to meet the individual needs of your healthcare organization or even specific floor/specialty. It is also multilingual which will greatly improve patient communication and education.
Assign Tasks To the Right Person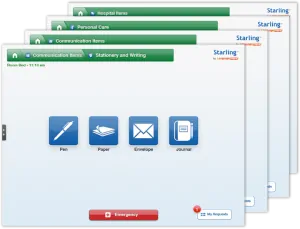 If you're lucky enough to work at a facility with an integrated call light system, then you may already know the benefits of assigning tasks based upon function. If a patient needs ice or a blanket, this can easily be delegated to the patient care tech. Starling is smart enough to know this and indicates this. It's a great time saver and helps to better meet the needs of the patients.
Generates measurable Data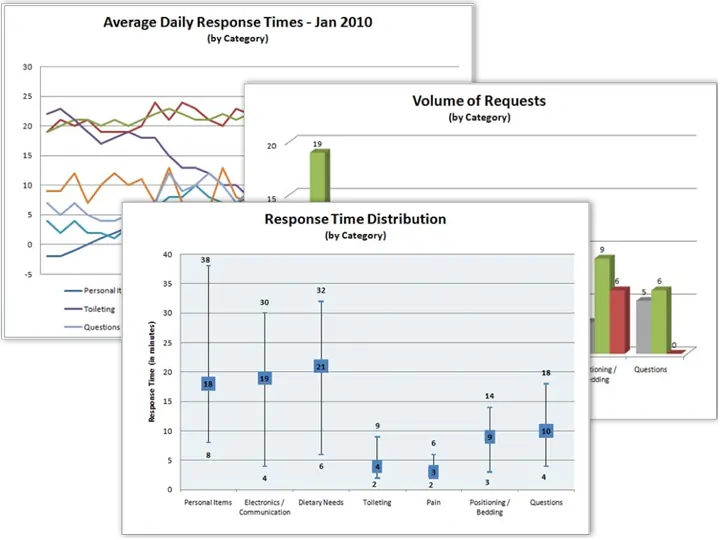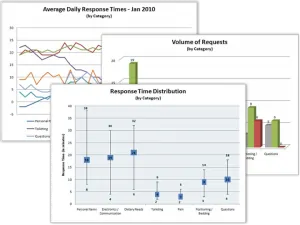 As a big fan of evidence-based practice, measurable data plays a key role in determining the value of innovations in healthcare. How do we know if a process or tool assists in improvement if we do not have a way to measure it? We don't. But LanguageMate were clearly aware of this need when they engineered Starling since it has integrated Key Performance Indicators (KPIs), such as request/response times, right into the software.
A Step In The Right Direction
Clearly any new technology has limits, and there will always be patients that will not benefit from it. However, in the case of Starling, the glass is clearly half full, and more patients than not would find huge benefit to this new form of patient communication.
Do the need and benefit outweigh the cost?
Anything that can improve patient care is worth investigating. I also feel strongly that patients need to feel safe, secure, and involved in their care. Starling would help to improve aspects of care in all these areas. The initial investment for many healthcare organizations might be a little high. However, it is likely that the increased revenue from HCAHPS scores would make this a profitable venture for most. It certainly would improve nursing workflow and patient communication. And happier nurses are more productive nurses, which would also be more cost-effective.
Food for thought, at the very least for those interested in improving healthcare through technology.
For more information visit click for Starling and LanguageMate.
Download Nurse Bingo Today!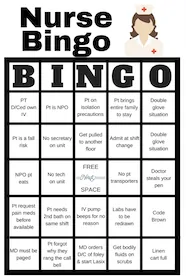 Liven up any shift with a fun game of bingo. See who can fill a row first!
Fill a whole card and lose grip with reality.
Your privacy is protected. We will never spam you.