*articles contain affiliate links*
The best NCLEX guide is subjective, but  I firmly feel that you need to know the strategy of taking the NCLEX before you spend hours reviewing example questions.
When I think back on all the test strategy guides and NCLEX questions that I reviewed for the nursing boards, I can think of no single piece of literature that helped me more than Saunders Strategies for Test Success: Passing Nursing School and the NCLEX Exam.
Quite frankly, my one mistake with buying this book is that I didn't do it sooner. I spent most of nursing school having the most terrible time with the questions because I just couldn't seem to grasp the concept of "Yes, all the answers are correct, but which is the most correct." Nursing school is a time when tests change from 1 right answer in a series of wrong, to one most-right answer. It requires critical thinking and a keen understanding of how NCLEX test questions are structured. While I was in nursing school I simply thought the instructors were gaining a great amount of joy from making seemingly impossible to answer questions.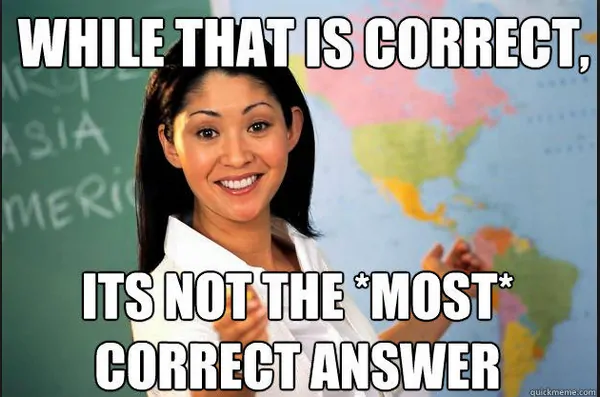 Had I realized from the very beginning that test sin nursing school were written in a very similar manner to the questions that were on the NCLEX, I would have started studying test taking guides like this a much earlier.
My favorite thing about this strategy guide is it really helps you get to the meat of the question and make narrow down the correct answer, even if you aren't completely comfortable with the material being covered with the question.
I am fairly confident that if I had not read this book, I would not have passed the NCLEX with 75 questions on the first try.
You can pick up this NCLEX test strategy guide up on Amazon for less than $30.
Saunders 2018-2019 Strategies for Test Success: Passing Nursing School and the NCLEX Exam

See also:
Download Nurse Bingo Today!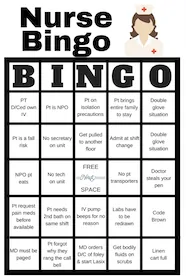 Liven up any shift with a fun game of bingo. See who can fill a row first!
Fill a whole card and lose grip with reality.
Your privacy is protected. We will never spam you.