*articles contain affiliate links*
Nursing informatics jobs are a popular option for nurses who wish to bridge the gap between technology and nurses. Nurses make up the largest group of health care workers and therefore the greatest number of health-care technology end-users. In 1992, the American Nurses Association recognized nursing informatics (NI) as a specialty. Since that time, there has been a steady increase in demand for nurses to enter into the specialty of nursing informatics. Currently, nursing educational programs offer informatics nursing as a specialization at the masters and doctorate level. This education prepares the nurse to practice as an informatics nurse specialist (INS) as well as equips the nurse to successfully pass the informatics nurse certification exam.
Improving population, community, and individual health via the optimization of information management and communication is considered one of the goals of an informatics nurse specialist. An informatics nurse specialist leverages information structures, processes, and technology to support consumers, patients, and health care workers. Moreover, an informatics nurse specialist encompasses the advance practice role by integrating theories, concepts, and principles into practice.
Nursing Informatics Jobs
Fortunately, nursing informatics jobs are popular right now. Informatics nurse specialists are eligible for numerous employable opportunities in a multitude of settings – they can function as a researcher, educator, consultant, outcomes manager, coordinator, advocate, programmer and leader. An informatics nurse specialist leader can be the chief executive officer of his or her company, a chief nursing informatics officer, nurse entrepreneur, product designer, or data analyst with a focus on patient outcomes. The most commonly described job responsibilities included system implementation with a focus on preparation, training, and support with system optimization and utilization reported as the second most common responsibility.
Informatics Nursing Speciality
The specialty of nursing informatics continues to expand and evolve with new innovations and governmental regulations. The growing demand for the role of the informatics nurse specialist provides many options for career growth and development. Masters or doctorate-level education as well as informatics certification is recommended to obtain a competitive edge for a greater salary, ideal informatics nurse specialist role, or desirable clinical informatics position.
Have you considered a career in nursing informatics? You can even use your career in nursing informatics to land a work from home nursing job. For more information on this exciting career choice, check out what is nursing informatics or find out how to get a job in nursing informatics.
About the Author: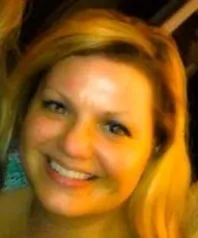 Carolyn S. Harmon, DNP, RN-BC is adjunct faculty at Capella University. Carolyn has been a registered nurse since 1993 with experience in cardiac nursing, emergency nursing, case management, quality leadership, nursing informatics, and nursing education. Her doctoral research focus encompassed nurses' perception of the electronic health record. She is a board certified Informatics Nurse via the American Nurses Credentialing Center. Carolyn is also a certified Six Sigma Green Belt. She enjoys educating nurses, improving health care outcomes, and working with technology.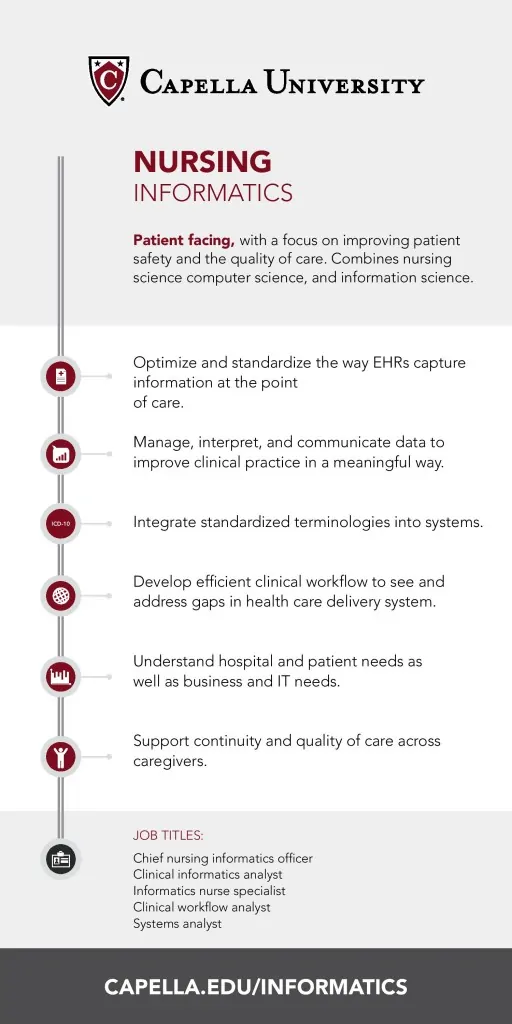 Save