*articles contain affiliate links*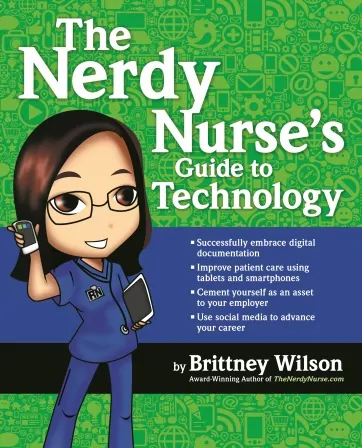 I'm so excited to share with you that an amazing project I have been working on for quite some time now is nearly complete. You guessed it: My book!
The Nerdy Nurse's Guide to Technology provides the tools nurses need to improve their practices, further their careers, and solidify themselves as assets to their employers. Written with humor and easily digestible sections of information, this reference guide supplies nurses with the practical application tools they need to embrace technology and be successful.
Technology should be seen and used as an aide to delivering nursing care. If it is a barrier, then we need to break down those walls and make it useful for the care you give. Technology, like most things in life, becomes what you make of it. If you make it difficult and useless, then it will be difficult and useless. But if you make it prominent and valuable, then you might find that you not only experience increased satisfaction in your job performance but are a happier nurse overall.
I've created a technology guide for nurses that will help nurses who struggle with adapting to digital change to understand more clearly how technology can benefit them and how exactly to get started. I also throw in some pretty cool tips and tricks for more advanced technology users.
Take Charge of Your Nursing Career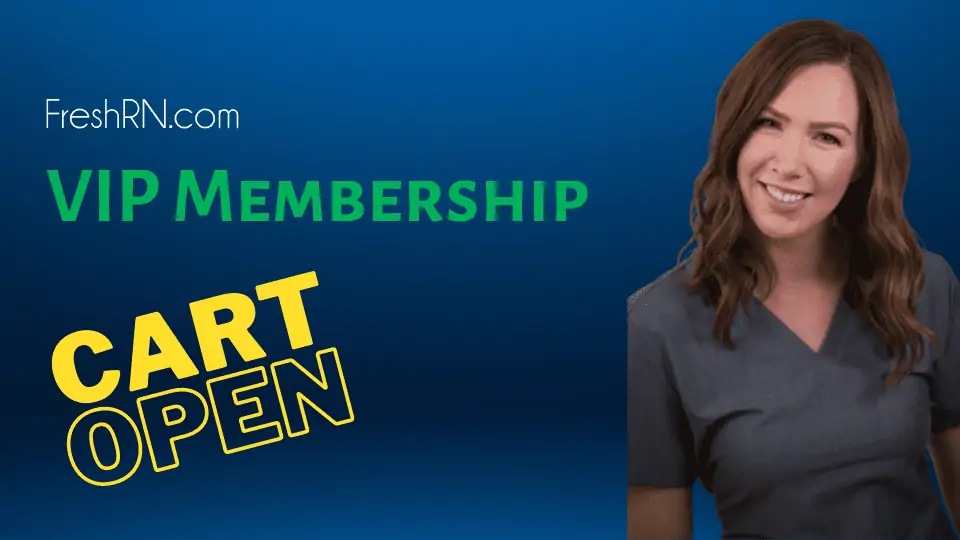 Your first year as a nurse is daunting. You need someone in your corner telling you what your managers really need from you, helping you learn to interact with your preceptor, and really just manage your life. Find all that an more with the FreshRN VIP - Membership.
I'm Ready to Thrive
Things like:
How to check all your email accounts from your Gmail account
How to use social media to advance your nursing career
The differences between cell phone carries
How to use a tablet to improve nursing care
And that's only scratching the surface!
Here are some of the rave reviews it has received so far:
Nurses are continuously adapting to the improvements in technology, often adding more time, hassle, and frustration to the clinical care process. But with Brittney Wilson's humor and tech-savvy tips, using EMRs, iPads, and smartphones makes patient care a lot more fun! The Nerdy Nurse's Guide to Technology provides nurses with all the knowledge and tools they need to be successful in their nursing careers. This book is entertaining, informative, and full of personality! An absolute must-read! — Donna Wilk Cardillo, MA, RN The Career Guru for Nurses Dear Donna columnist at Nurse.com Expert blogger at DoctorOz.com

The Nerdy Nurse s Guide to Technology is invaluable for nurses struggling with the brave new world of health care IT. And if you don t know what that is READ THIS BOOK. You ll be glad you did! —Theresa Brown, BSN, RN, OCN Author of Critical Care: A New Nurse Faces Death, Life, and Everything in Between

Written in a lively, engaging voice, Wilson's book brings technology to life and shows its relevance to every aspect of nursing. Her subject knowledge is extensive, and her enthusiasm for it is infectious. In Wilson's hands, nursing informatics is fun and fascinating, which is fortunate because the information in this book is absolutely essential to every nurse's practice. If this is what being a nerdy nurse is like, I want to be one, too. —Tilda Shalof RN, BScN Author of A Nurse's Story, The Making of a Nurse and Opening My Heart: A Journey from Nurse to Patient and Back Again
I'd love for you share this exciting experience to take a change to really get motivated and passionate about using technology to grow as a nurse.
Find out more about the book from the following: Interview on RNFMradio and video interview on The Nursing Show.
Positive Reviews:  Nurse.com
Check out The Nerdy Nurse's Guide to Technology on Amazon and order it today! Pick it up for Nook at Barnes and Noble.
[AMAZONPRODUCTS asin="B00G4G0LWQ,1937554384″]
Download Nurse Bingo Today!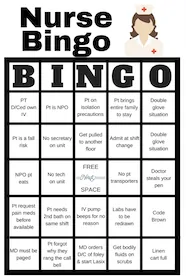 Liven up any shift with a fun game of bingo. See who can fill a row first!
Fill a whole card and lose grip with reality.
Your privacy is protected. We will never spam you.