*articles contain affiliate links*
The family doctor is going to be the most sought after and most intensely recruited medical professional under the Affordable Care Act. Also, current trends in medical economics are dictating that more health care services are being moved into less costly outpatient centers, according to a national physician recruiting company.
Also, a recent survey by the physician staffing company Merritt Hawkins shows that family physicians, nurse practitioners and physician assistants also are in high demand.
This is the first time in that survey that Nurse Practitioners and Physician Assistant's made it into the top 20 of its yearly review of health professional recruiting. Radiologists and anesthesiologists have now been knocked out of the top 20. Nurse Practitioners and Physician Assistant's are now ranked #10 and #12.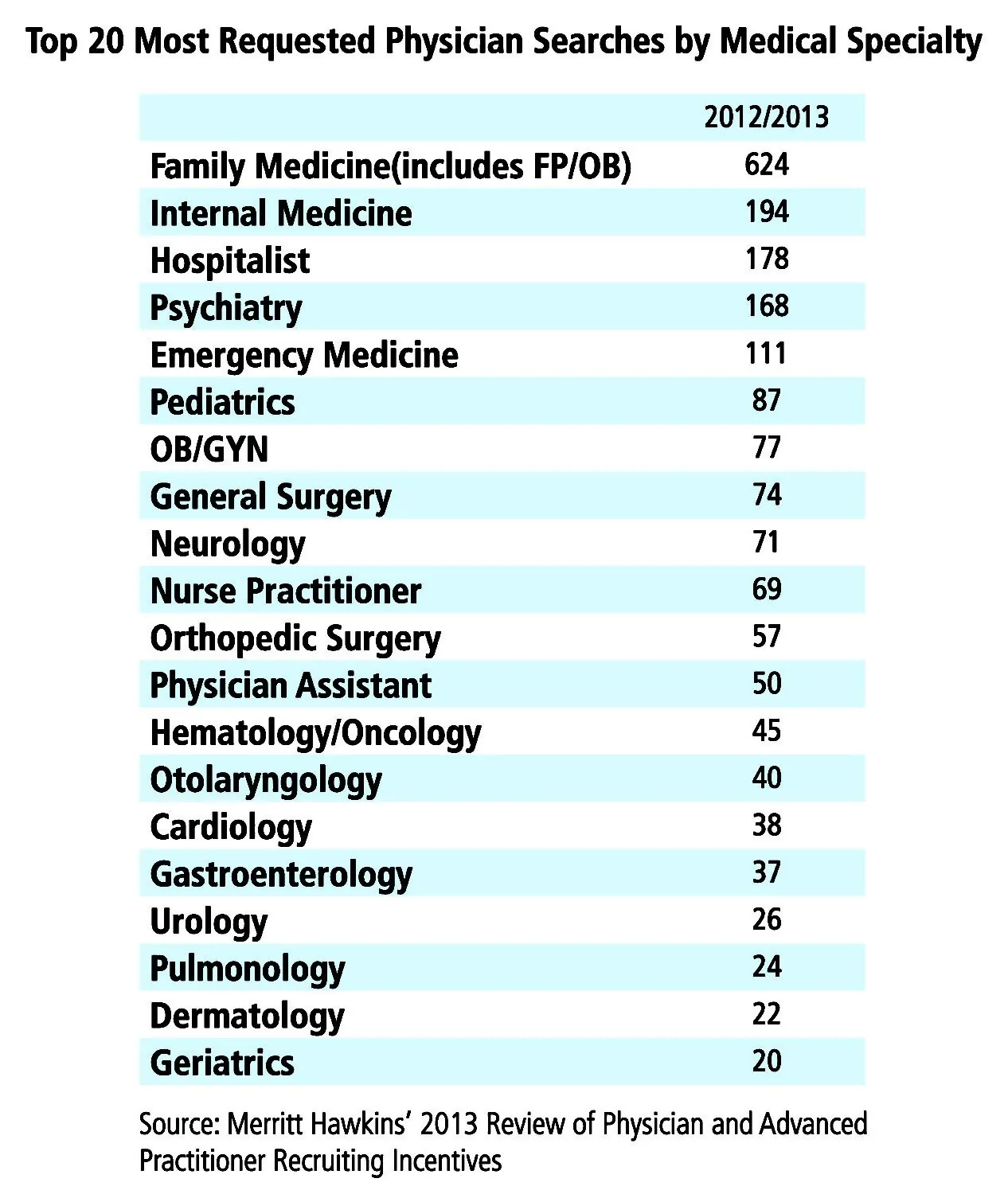 Family doctors, internists, pediatricians and PAs are more in demand than ever as outpatient care centers grow in number around the country. This analysis by Merritt Hawkins was based upon 3000 recruitment assignments in 2012 and 2013.
Much of what people expect today in health care – such as lower costs and better quality and access – depends upon more doctors being available. Every organization wants them according to the president of Merritt Hawkins. This includes hospitals, ERs, retail clinics, community health centers, everywhere.
Much of the increased demand is coming from hospitals and big health systems, but also, retailers such as Walgreens are now employing NPs and PAs.
Many health experts say that there is not a great deal that the government or even the medical profession is going to be able to do to fill the demand for doctors and other health professionals by 2014. This is when the new health care law is going to extend health care coverage to 30 million more Americans.
The Obama administration is trying to ease the medical professional shortage. The new law is going to increase the Medicaid payment rates in both 2013 and 2014. The health care law also has money in it to train new doctors, and money to reward them for serving in urban and rural communities.
Many hospitals and medical organizations now are opening many urgent care centers that are staffed by physicians, which is made to compete with recent moves by retailers into the medical care industry.
Much of the demand for doctors also is being driven by the new reimbursement policies that are being pushed by Obamacare. For instance, many medical care organizations are linking to create new patient care protocols, and also other organizations, such as accountable care organizations, which put together a group of medical care providers for patient groups.
These ACOs work to keep their patients in good health and out of expensive hospitals. If the ACOs have success in cutting costs, the providers in that organization then divide up any savings that are realized from the health plans that are paying them. Many major health insurance companies are contracted with ACOs, including Cigna, Humana and Wellpoint.
Some are concerned that Obama's health care plan will have a negative impact on the health care system; the thinking is that that the government is going to pay less money to doctors, for more service and patients and they must do the work much faster. It remains to be seen how this health care law will play out, but we will really begin to see in 2014.
About the Author
Melissa Sanchez is a staff writer for NoGre.com, a new global graduate program finder portal where she writes on a number of program topics for Grad students around the world. More recently she has been covering nursing & medical career topics.
Download Nurse Bingo Today!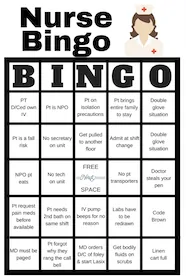 Liven up any shift with a fun game of bingo. See who can fill a row first!
Fill a whole card and lose grip with reality.
Your privacy is protected. We will never spam you.