*articles contain affiliate links*
Imagine going to a foreign country and suddenly becoming ill and require emergency surgery. When you awaken from the procedure you find yourself with a nurse at the bedside. She can't understand you and you can't understand her. It's an unpleasant reality that is lived by many Spanish-speaking patients in the United States every day. However, something can be done to improve their experience and the patient care you deliver. Nurses can learn a few key phrases to help those patients feel more at ease. Ramona Vega has outlined several Spanish phrases that every nurse should know.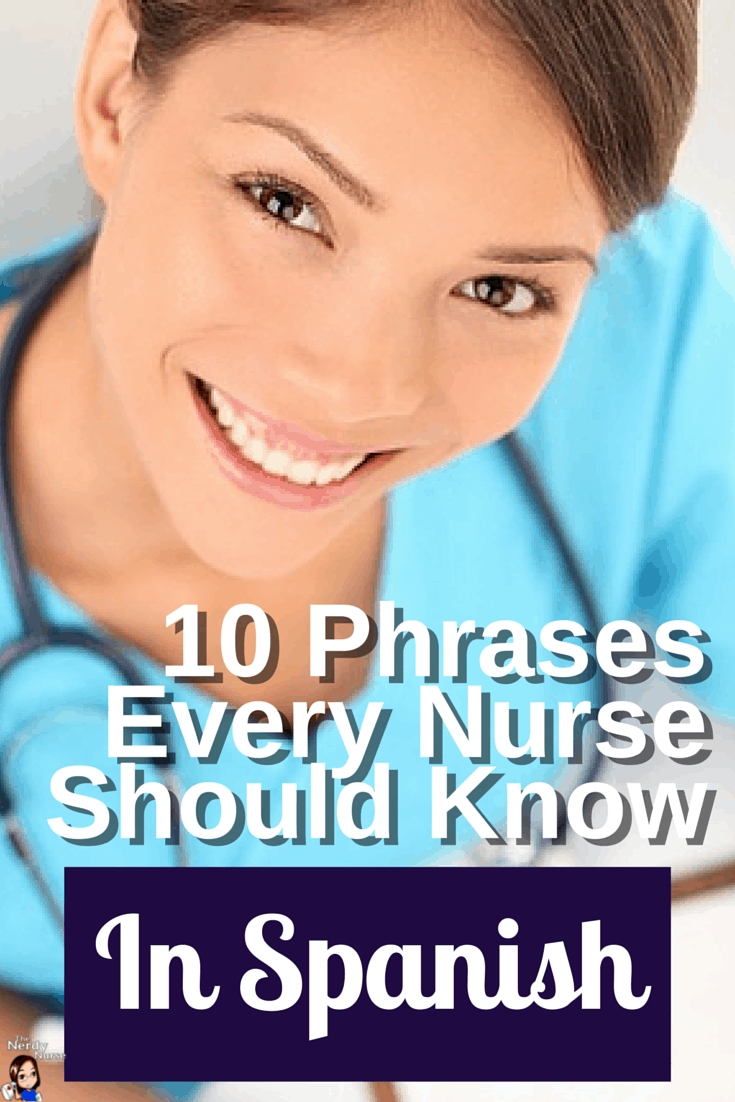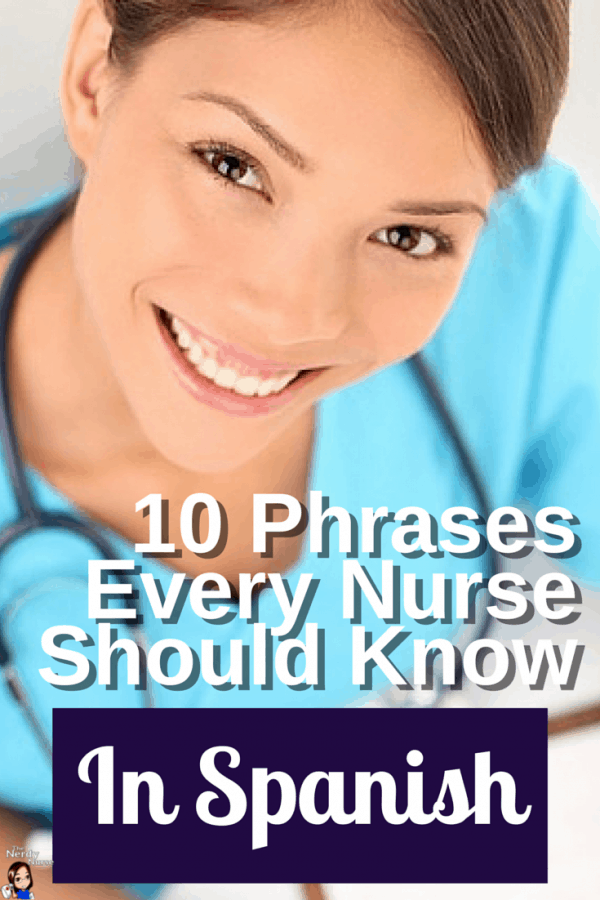 A few years ago I moved to this wonderful country with my mind set up on being the best nurse I could be, and my experience has been amazing. At the beginning I was terrified with the idea of living in a new country with a different language, but the experience has been very rewarding. I would never thought about working with people from all around the world (patients and coworkers), a dream come true, thanks to the resources that hospitals provide to health care team and clients. Because communication enhances our quality of care, patient safety, and of course our cultural sensitivity.
Translators have changed the way of health care, a wonderful tool that helps us provide quality care, promotes patient safety and of course help us to be cultural sensitive. As a bilingual nurse (Spanish native speaker), I found myself being the translator of my unit, when the Spanish translators weren't available. Funny thing is that most of the time patients only needed simple things like help to get to the restroom, water, among other simple tasks, so my coworkers, because they are so smart, started asking me for simple and easy phrases in Spanish that help them avoid falls, code browns, and all that fun extra stuff that we want (or not) to deal in our very busy shift. So here is the list:
10 Phrases Every Nurse Should Know in Spanish
Hello, my name is ____________ and  I'll be your nurse
Hola, me llamo __________________ y soy su enfermera (o).
Do you want to use the restroom?
Quiere ir al baño?
Do you want to take a shower?
Quiere bañarse?
Ask for help before you get up
Llame antes de levantarse
Are you hungry / thirsty
Tiene Hambre / Sed?
Are you in pain?
Tiene dolor?
Don't throw away urine/ stool
No tire la orina / popo
Do you feel lightheaded/ dizzy?
Se siente mareado?
Use the call light if you need help
Use el botón para ayuda
I'll be back in a moment
Regreso en un momento
Video of Spanish Phrases for Nurses
Spanish is a rich language full of synonyms, and the way I present this phrases, is the simplest way, for patients to understand and for us to say them. We attached a video where you can listen the pronunciation.
If you have more suggestions please let us know and will be very happy to add them in our list.
More Spanish Resources for Nurses
Get 10% off the course Care for the Hispanic Patient: A Cross-Cultural Approach with promo code NERDYNURSE.
Medical Spanish Made Incredibly Quick! (Incredibly Easy! Series®)
Spanish for Health Care Professionals
McGraw-Hill Education Complete Medical Spanish: Practical Medical Spanish for Quick and Confident Communication (NTC Foreign Language)
Spanish Medical Conversation (Quickstudy: Academic)
Spanish Medical Dictionary:: Spanish-English English-Spanish
Spanish for the Busy Medical Professional
Spanish for Nurses
SPANISH FOR NURSES POCKET GUIDE
Medical Spanish Pocketcard Set
What phrases do you think every nurse should know in Spanish?
Special Thanks to:
The Nerdy Nurse for your idea and support and George Beasley III, my husband, who help me with the voice in English and editing the video.
Rather, ten times, die in the surf, heralding the way to a new world, than stand idly on the shore.

-Florence Nightingale (read more powerful Florence Nightingale quotes)
Download Nurse Bingo Today!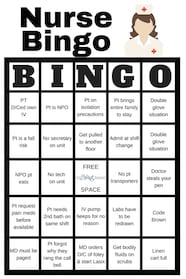 Liven up any shift with a fun game of bingo. See who can fill a row first!
Fill a whole card and lose grip with reality.
Your privacy is protected. We will never spam you.