*articles contain affiliate links*
The road to becoming a nurse is long and laborious. If you're not sure about the path you're going to take, the process can be twice as difficult. You can even end up spending more money and time than you're supposed to.
If you're not sure where to start, the guide below can teach you exactly how to become a nurse.
How to Become a Nurse
Learn everything about being a nurse
Being a nurse isn't always a good thing. You'll be exposed to all types of body fluids, bacteria, and viruses. You'll face really sad situations and you'll have to work even on holidays and weekends. You'll meet different types of people with different cultures and backgrounds and this can really test your patience and judgment.
Apart from those things, you also need to know exactly what nurses do. Before you become one, you need to get a grip of your future responsibilities. Think of it as a way to mentally prepare yourself. After all, nursing is not an easy job. It isn't for the faint-hearted, too
Get to know your nursing program options
Before you get into a nursing school, sit down and think about your goals as a nurse. You also need to consider what will fit your schedule and your plans in the future.
For example, if you want to get through the process quicker, getting an Associate's Degree in Nursing or ADN would be much faster. You can get your degree in as fast as 18 to 24 months. This route will save you not just time but money, too.
However, if you plan on working in a hospital for a long time, completing a 4-year Bachelor's degree program would be a wiser choice. A lot of employers prefer RNs who possess a BSN degree, particularly those in research and administrative positions.
Test out of Courses
One way you can get into nursing faster is by testing out of courses. Many schools and allow you to shorten the time in school by testing out of certain classes.
Enroll in your chosen nursing school
Don't be hasty in picking your nursing school. Take your time in finding one that aligns with your goals.
Start off by researching programs. After that, you can look for schools, fill out application forms, pass the TEAS test, and ace your interview.
The process might sound too daunting but there's actually a way to make it easier. You can try out a TEAS test prep review. By going through its 21-hour lecture and 10 hours of review videos and practice materials, you'll be able to increase your chances of passing the exam.
Go through your nursing coursework and finish your clinicals
Once you've been admitted into your chosen nursing school, be prepared to do a lot of work. You'll have to spend hours learning nursing courses, like chemistry, anatomy, biology, and so much more.
At the same time, you will also be required to complete your clinicals where you'll get to experience what it's like to be a real nurse. You'll be exposed to different areas of nursing which will allow you to learn real-life skills you'll need in your career.
As you go through your nursing program, you'll develop the following core skills:
Assessment
Diagnosis
Planning
Implementation
Evaluation
At this point, you need to focus on your studies, get really high grades and build a strong foundation. Don't think about which specialty you need to take until your graduation.
Pass the NCLEX
The NCLEX is one roadblock you need to overcome if you want to fulfill your dream of becoming a registered nurse. It's a mandatory exam for anyone who wishes to become a nurse. Whether you have an ADN or a BSN degree, you'll have to sit down and take the NCLEX-RN after your graduation.
Because it's so important, make sure to spend time preparing for it. Instead of waiting for and cramming on the exam day, try your best to study consistently in your years in the nursing school.
The exam contains about 75 to 265 questions that will test your nursing knowledge, critical thinking skills, and memory. The number of questions will be determined by the NCLEX software which will depend on the way you answer the questions. Once the exam is completed, the computer will shut off whether you made it or not.
You can get the results in around 6 weeks after taking the exam. Take note, however, that some states allow their test takers to see the results within 48 business hours. Be sure to clarify with your regulatory body. But what is the best NCLEX review?
Gain Confidence & Crush Your First Year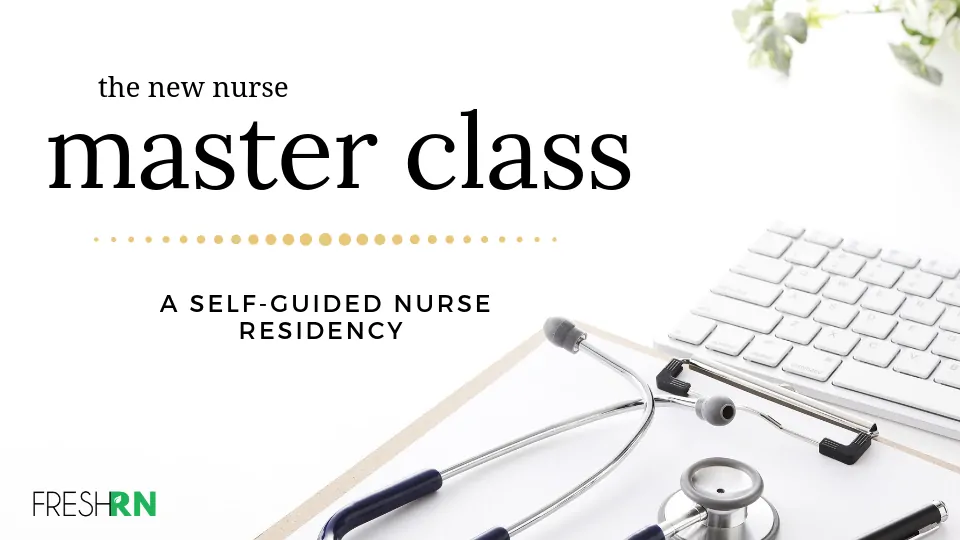 Your first year as a nurse can be daunting. You need someone in your corner telling you what your managers really need from you, helping you learn to interact with your precentor, and really just manager your like. Find all that an more with the Fresh RN New Nurse Master Class.
Start Now
Nursing.com Nursing School Academy
Nursing.com Academy offers an NCLEX prep course, 10 additional content course reviews, a question database of 3500+ questions, cheatsheets, a private Facebook group for support, a Flashcard app, simulation NCLEX, and more.
After becoming a nurse, you need to take and complete continuing education courses every two years. Each state has its own requirements so make sure to ask your state nursing board.
For career growth, you may want to consider earning a master's degree. This will give you the opportunity to advance your career as a clinical nurse specialist, certified nurse anesthetist or a nurse practitioner. You can also get certified in case you want to specialize in a certain nursing specialty.
See also:
Becoming Nursey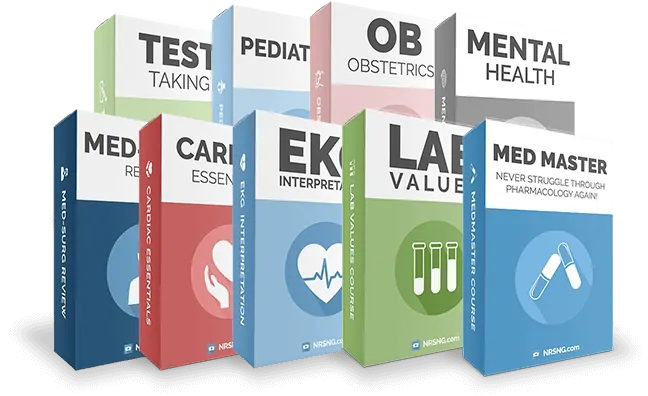 Nursing.com Academy

How to Become a Nurse (Volume 1)