*articles contain affiliate links*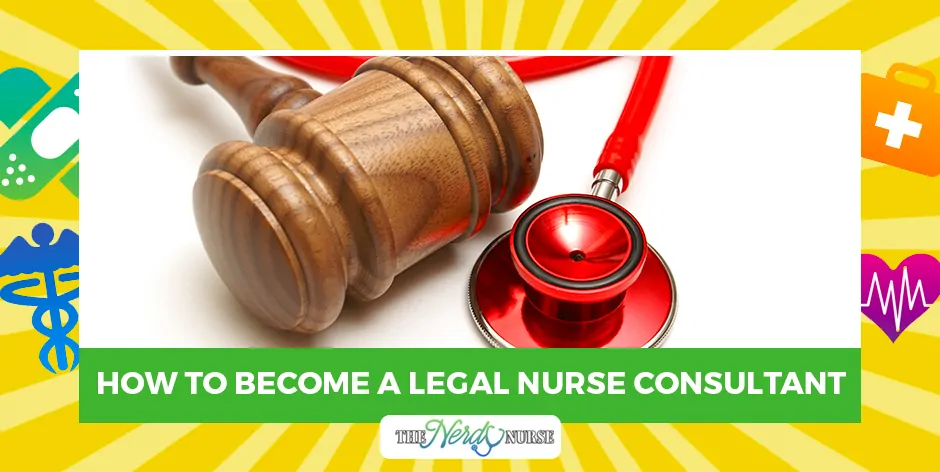 The healthcare profession is a field that's only growing in scope and demand with each passing day. New innovations in the field of medicine and technology are opening up doors for many new professions within the field of healthcare. Nursing, one of the oldest and noblest professions, is no longer viewed as the traditional job where caring for patients is the only requirement. Today, with the integration of medicine with various other fields, such as technology, management and research, specialized nursing careers have risen in popularity and specialized nurses are in high demand. One such specialization is that of Legal Nurse Consultant (LNC).
How to Become a Legal Nurse Consultant
Maybe you have always wanted to be a nurse, or maybe you are just starting to get interested in nursing. Either way, the specialization of a LNC may be exactly what you are looking for.
The Whole Deal on LNCs
Legal nurse consultants (LNCs), as the name suggests, are nurses who provide medical counsel to legal bodies such as law firms, insurance companies and government offices.
These nurses assist lawyers and other professionals by offering advice and insight on medical issues and accepted practice standards when required, such as while insurance companies investigate insurance claims, criminal law, personal injury, negligence, wrongful death or malpractice. This enables them to also act as expert witnesses in cases when called upon to do so. They are often considered the bridge between the legal and healthcare communities.
What Are the Duties of an LNC?
The roles and duties of a legal nurse consultant may vary according to the employer. However, some of the duties may include:
Conducting interviews with clients
Interpret medical records
Working with attorneys to draft legal documents for medical cases
Offer advice and insight to attorneys and paralegals about healthcare issues, standards and nursing practices whether for ongoing cases or otherwise
Testify for medical cases in court, as an expert witness
Research professional literature in healthcare and review cases
Work in tandem with lawyers to plan healthcare litigation
Legal nurse consultants are expected to fulfil the above duties in a variety of places such as law firms, government agencies, insurance companies, patient safety organizations, business and industry legal departments, healthcare facilities and forensic laboratories. Nurses also have the option of being self-employed or working as a consultant with LNC consulting firms.
What Steps Should One Take to Become an LNC?
For starters, all legal nurse consultants are required to become registered nurses. In the United States of America, registered nurses are nurses who hold a nursing diploma or Associate Degree in Nursing (ADN), have cleared the National Council Licensure Examination for Registered Nurses (NCLEX-RN) held by the National Council of State Boards of Nursing (NCSBN), and have met all the other requirements mandated by the nursing board of the state they intend to practice in. However, nurses who are looking to become legal consultants must not only be qualified registered nurses familiar with legal practices, but also exhibit good critical thinking skills, be able to critically review documents and cases, pay close attention to detail, and be able to research and analyze the particulars of a case.
So what process should one go through to become a legal nurse consultant?
Become a Registered Nurse and Gain Licensure: As mentioned earlier, registered nurses need to complete a nursing diploma or its equivalent, pass the NCSBN exams and gain licensure, and meet other requirements of the state nursing board. Becoming a registered nurse may be a tough and nursing school is hard, but the outcome is well worth it. Some registered nurses also choose to specialize in certain fields, which may also prove useful when working as an LNC. These nurses are highly valued for their holistic skill sets and specialized knowledge base, which contributes to the huge demand for them. In fact, just being a registered nurse could fetch you an average salary of $68,450 per annum, as of 2016.
Gain Experience in Nursing: Experience is a factor that is highly influential on a nurse's resume. Experienced nurses are preferred by many employers as they are believed to be calm under pressure and have vast knowledge due to their many years in the profession. Similarly, a legal nurse consultant is expected to have experience in clinical nursing. The American Association of Legal Nurse Consultants (AALNC), which is the mothership of all nurse consultants in the USA, requires aspirants to have at least five years of practice as a registered nurses, which can be gained by working in doctors' offices, government agencies, hospitals and home healthcare services.
Complete a Training Program: Many institutions offer training programs and certificate programs for LNC aspirants. Such courses cover topics essential to becoming an LNC, such as legal terminology, forensic nursing, trial preparations, and medical records review and analysis. Students are also presented with opportunities to learn the ropes through practical studies, such as internships and case studies.
Obtain Certification: Though certification is not mandatory for RNs to work as LNCs, certificates help increase the credibility of the nurse. The Legal Nursing Consultant Certification (LNCC) offered by the AALNC is a certificate that's highly valued by employers and employees alike. Those who wish to become certified are expected to have completed at least 2,000 hours of LNC services in 5 years and pass an exam. Once obtained, these certificates can be renewed every 5 years as per the specifications laid down by various states.
Most legal nurse consultants are freshers to the field of law. Generally well-versed only in nursing, these nurses can obtain the necessary legal background by completing a nurse consulting program, paralegal program, attending legal seminars or working/interning with attorneys in law firms. Some firms also provide legal nurse consultants with on-the-job training, enabling them to learn from experienced professionals and gain more knowledge on how LNCs work with clients.
Take Charge of Your Nursing Career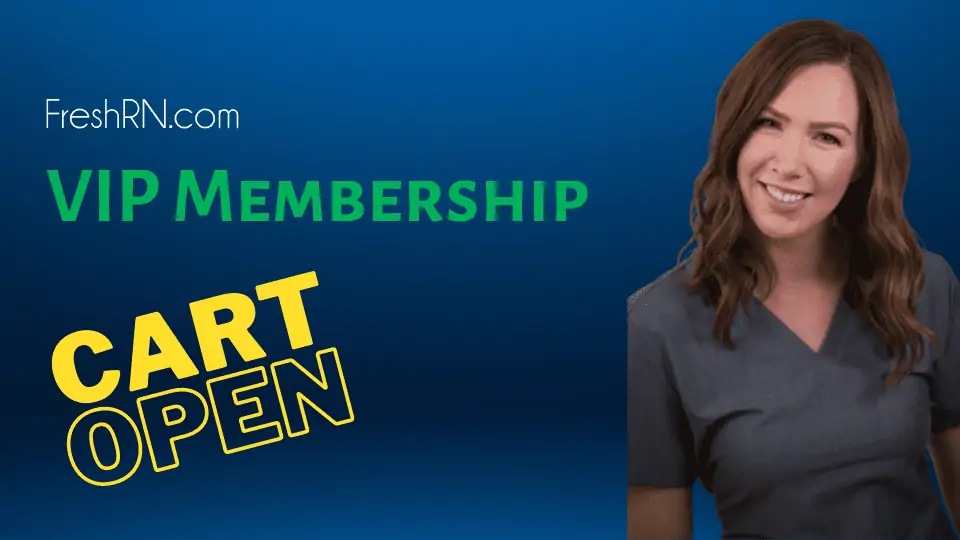 Your first year as a nurse is daunting. You need someone in your corner telling you what your managers really need from you, helping you learn to interact with your preceptor, and really just manage your life. Find all that an more with the FreshRN VIP - Membership.
I'm Ready to Thrive
The "Take Home" Message
Becoming a legal nursing consultant may not seem like an easy process. It requires dedication and commitment, with the willingness to put in long hours and effort. Though the profession has existed since the 1980s, the demand for legal nurse consultants is only growing, with a demand for their specialized skill sets and knowledge. Today, LNCs earn a salary that's every bit as competitive as other professions, which is an average of $77,000 (for nurses with 5-10 years of experience) and $81,000 (for nurses with more than 10 years of experience), as of September 2015. This makes LNCs one of the highest paid nurses.
If you want to take the first steps towards becoming a legal nursing consultant, we hope this article gave you an idea of where you should be starting off in pursuing this competitive and exciting career. Good luck!
Want to learn more about becoming a legal nursing consultant? Check out:
Legal Nurse Consulting: Principles and Practice

Legal Nurse Consulting, Third Edition (2 Volume Set)

The Legal Nurse Consultant's Workbook: How to Turn Your Nursing Knowledge Into a Successful Consulting Practice