*articles contain affiliate links*
If you already have a bachelor's degree in another field and you want to earn your BSN, then you need to enroll in an accelerated nursing program. These are the best accelerated nursing programs out there.
It's totally normal to change your mind after you graduate from college and want to go back and become a nurse. So many people do it that colleges started offering accelerated nursing programs to help people like you zip through some of the prereqs and get their degrees a bit quicker.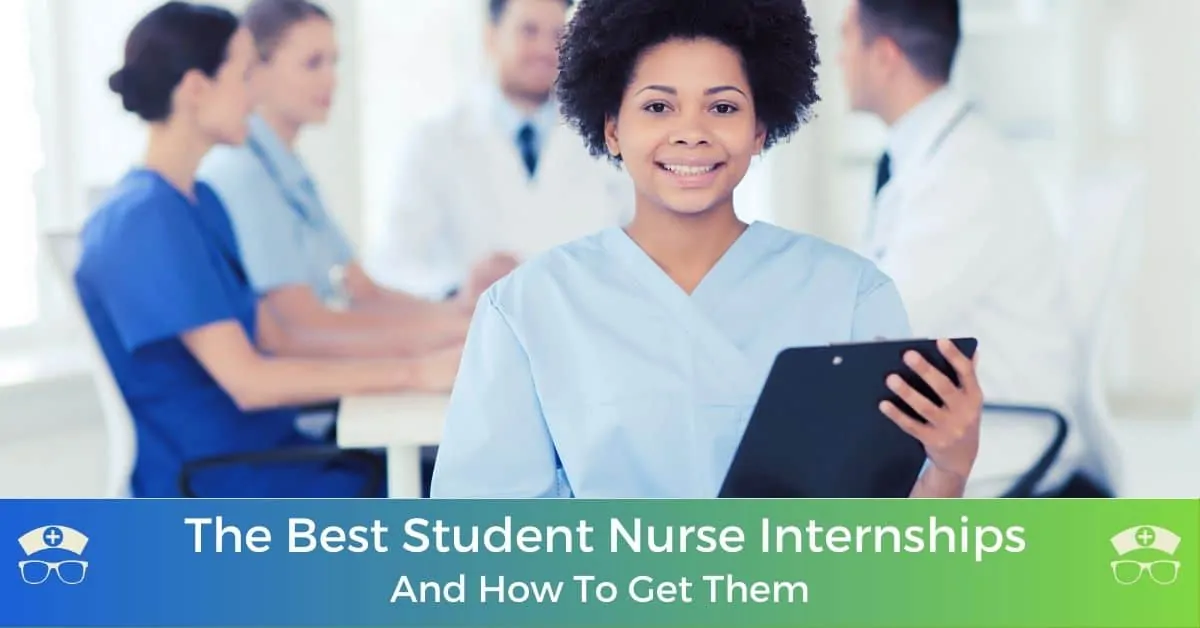 10 Best Accelerated Nursing Programs in the Country
The best accelerated nursing programs in the nation will be flexible, understanding that college graduates probably have a full-time job and can't really start over from the beginning.
Why should you? You worked hard to earn your degree. It should count for something. Thankfully, with these accelerated nursing programs, your college degree does count.
As you look for a place to earn your BSN, here are the 10 best colleges in the country.
Auburn University
Auburn University is located in Auburn, Alabama, and they have an amazing nursing program. What I like about them is that instead of having a one-size-fits-all program (that rarely fits all), they work with incoming students individually. When you show them your classes and the prerequisites that you completed already, they will help you zoom through the program.
Another thing that makes Auburn University stand out is its impressive NCLEX pass rate.
Duke University
Located in Durham, NC, Duke University has an accelerated BSN program that is intense but can be completed in just 16 months.
Its NCLEX pass-rate also soars above the national average, so you know you'll get the education you need. They also have opportunities for both local and worldwide clinical experience.
Georgetown University
There are so many things about Georgetown University that make it a fantastic (if not the cheapest) college. Just like Duke University, it only takes 16 months to earn your BSN from them too.
This program is research-based, which I personally prefer. So before you choose Georgetown, make sure you are adept at scholarly research and writing. You will be writing a lot of research papers here.
University of San Diego
Way over in sunny California, the University of San Diego has a top-rated nursing program. This is best for anyone wanting to pursue an MSN. Their master's entry program in nursing for non-RNs can be completed in just 21 months.
You can't beat the clinical experience you'll gain all over gorgeous San Diego.
Loyola University Chicago
In the Midwest, you can enroll in Loyola University Chicago, in Maywood, IL. Just like the previous colleges, this one offers a 67-credit program that you can finish in 16 months.
There are 7 clinical rotations that people say is extremely helpful when you go to their first job. People that attended Loyola say it prepared them with vital critical-thinking skills they always use on the job.
Memphis University
How does an NCLEX pass-rate of 96% sound? It sounds amazing to me! Memphis University has a really strong nursing program. This one takes 2 months longer, at 18-months to complete.
It begins in the fall and continues through the summer. When you're finished here, you'll definitely be ready for your first nursing job.
University of Rochester
Further up north in Rochester, NY, the University of Rochester has a program that only takes a year to complete.
They have strict prerequisites. But if you meet them, you'll be well on your way to a thorough and prepared nursing degree.
Mount Saint Joseph University
If you want to become an advanced practice nurse, then you need to look closely at Mount Saint Joseph University in Cincinnati, Ohio.
Their program is called the MAGELIN (Master's Graduate Entry-Level Into Nursing) program. It's full of clinical experience and teaches you how to build higher-level research.
This is a private school, so expect the tuition and personal standards to reflect it.
Purdue University
Not too far away from Mount Saint Joseph University is Purdue University, in West Lafayette, IN. If you already have a degree in an unrelated program, you can enroll in their second-degree baccalaureate program in nursing.
They have an NCLEX pass-rate of 96%, which is pretty impressive. The tuition rate is more affordable than others on this list, especially if you live in the state.
Drexel University
Finally, we think the extremely-high NCLEX pass-rate of 98% sets Drexel University in Philadelphia, PA, apart from the rest.
Plus, its accelerated nursing program can be completed in a short 11 months. This includes daytime and afternoon classes, which could interfere with job schedules, however.
Take Accelerated Nursing Programs Online
Lots of the schools on this list and others near you offer accelerated nursing programs online. If you enroll in an online nursing program, expect to do the bulk of your research independently.
Then, they also work with local hospitals and health care facilities for the required clinical hours.
If you want to do it online, you'll need a reliable computer with fast internet. You will also need the ability to manage your time and learn without being in a group or classroom environment.
Sometimes online degrees are extra-challenging, but if you are disciplined and focus, you really can earn a degree right at home.
Accelerated Nursing Programs Prerequisites
Before you enroll in a nursing program, always ask what their prerequisites are and whether you met them when you completed your previous degree.
Many accelerated nursing programs require the following prerequisites:
Biology 1
Organic Chemistry
Developmental Psychology
Microbiology
Inorganic Chemistry
Nutrition
Anatomy and Physiology 1 and 2
Statistics
If you don't have some of these prerequisites, consider completing them before you enroll. Otherwise, you'll have to do them within your program.
Best Accelerated Nursing Programs FAQs
What if my local college doesn't offer an accelerated nursing program?
I would suggest setting up an appointment with your local university or college and ask them. Even if they don't advertise a program, they might be able to work directly with you to transfer your earned credits.
Should I go for a BSN or an MSN?
Often the prerequisite for a Master's of Science in Nursing is a BSN, so you should earn that first.
Do I really need a BSN?
No, not all registered nurses have a BSN. You can become a registered nurse (RN) by studying and passing the NCLEX. However, a BSN sets you up nicely for further studies like an MSN or advanced practice nurse.
Can Accelerated Nursing Programs Increase Your Likelihood of Getting a Job?
Accelerate programs in baccalaureate provide the quickest option for adults to obtain a license of an RN (registered nurse). This provides a fast-track option for many second-degree students looking to transition to a higher-paying career. Options to pursue such programs are available in more than 43 states.
The curriculum in most accelerated programs can be completed within a year or two, provided that the enrolled student already holds a bachelor's degree. Accelerated nursing degrees can, therefore, be attached quickly and land the nursing graduate in a specialized role sooner rather than later.
Employers are partnering with accelerated schooling providers to find qualified nurses, so students may be able to find employment sooner than they expect. Some recruiters also keep tabs on such programs, as they see it as a great mechanism to fill in specialized positions, even going on as far as to offer tuition repayment to some of the new recruits.
As evident, accelerated nursing programs can enhance nursing careers and provide a much-needed boost to the credentials of new grads.
More Nursing School Resources
As you prepare for nursing school, here are some more resources that I know will help you out.