*articles contain affiliate links*
A nursing home administrator is an area of occupation that connects with the furtherance and assistance of nursing homes, where patients live for pay or free.
The vast majority of administrators get paid by getting some portion of the profits made by their nursing homes. Numerous people question what it takes to succeed in this work and why they should choose this profession over various other occupations.
If you consider taking a shot at nursing home administration, it is essential to comprehend what an administrator does and how they are paid. Want to know more about nursing home administrators? Read further.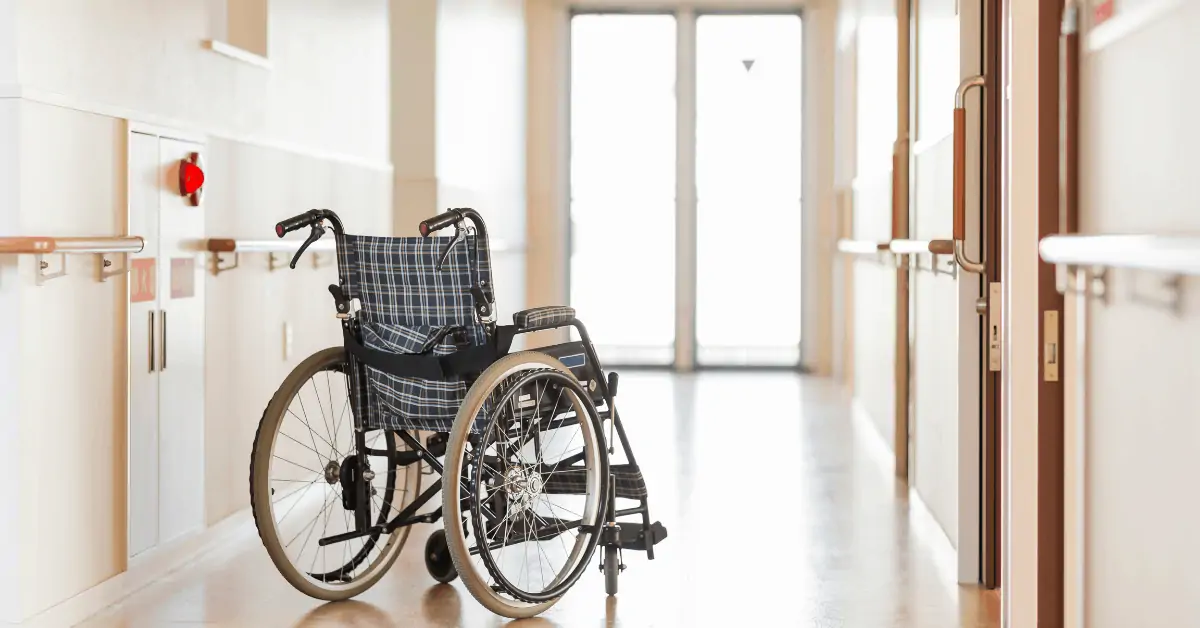 Nursing home administration professionals can approach their work differently, and there is no specific right or wrong way of doing things. However, the administrators are expected to deal with all significant facets of the organization or homes.
In addition to nursing, budgetary concerns, human resource management, planning and development, legal and financial concerns, and marketing strategies for business advancement are included. Typically a nursing home administrator will oversee everything that keeps running smoothly in the nursing facility while being acquainted with each patient's needs as they arise.
Role of a Nursing Home Administrator Includes:
Delegating tasks among staff members Monitor residents' progress Designing programs that help maintain patients' independence assist with emergencies create budgets based on needs of the residents to oversee all financial transactions.
A nursing home administrator has to be well-versed in the business aspects of this industry, like finding out about and maintaining licensure, insurance requirements, and legal issues.
Duties of a Nursing Home Administrator Include:
The duties of a nursing home administrator include hiring and training staff, handling fiscal matters such as salaries for employees, contractors, and suppliers.
The individual will maintain leadership positions within public health organizations while acting as a liaison between nurses and community medical providers to ensure optimal patient care through quality standards in treatment are maintained by following all federal regulations, including those related to Medicare/Medicaid reimbursement rates.
A spokesperson may be required during times of crisis when media coverage or information needs arise about decisions made at the local level, affecting residents' well-being but do not violate laws governing confidentiality issues.
Specializations of a Nursing Home Administrator
A nursing home administrator usually works under the supervision of a chief executive officer (CEO). This person is in charge of all administrative matters, clinical and nonexecutive tasks related to the management of staff members.
In addition, the nursing home Administrator is responsible for facilitating day-to-day operations such as development, implementation, and evaluation of services.
It involves providing care to patients following clinical protocols or policies laid down by government agencies and private insurance providers. Achieving goals through effective leadership is also one of the major responsibilities that a nursing home administrator has.
These professionals are characterized by their ability to gather staff members together towards achieving common objectives. Now let's move to some FAQs.
What Does a Nursing Home Administrator Do?
During the day, a nursing home administrator is busy drafting schedules and contracts for staff members. These professionals must also be involved in interviewing prospective employees to ensure that they are reliable and dedicated to their jobs.
In addition, they must work closely with doctors, nurses, and other medical professionals who visit the facility regularly.
What Are the Main Responsibilities of a Nursing Home Administrator?
Establish and apply policies established by the owner or governing board to the daily operations of the nursing home.
Responsible for the nursing home's environmental functioning as well as all aspects of resident care.
Oversee the hiring of candidates and training of new employees.
Assure that medical, nursing, technical, clerical, laundry, housekeeping, maintenance, social service, activity, and volunteer personnel are completed.
Ensure compliance with federal and state regulations by maintaining standards, policies, programs, and operating procedures.
Administer budgets and service rates.
Provide reports to state and federal agencies and the nursing home's governing body.
Organize meetings with staff, families, the governing body, insurance companies, and Medicare and Medicaid administrators.
Interview the families of people seeking admission to nursing homes.
How to Become a Nursing Home Administrator
The way to becoming a nursing home administrator is to enroll in an associate degree program. Although community colleges can provide this type of schooling, universities also offer bachelor's and master's degrees in related fields such as social work, health care administration, and the management of long-term care facilities.
According to the U.S Bureau of Labor Statistics (BLS), individuals who want to become administrators have to take courses that will prepare them for administrative tasks.
Students should learn topics that cover legal principles, internal organization, human behavior, fiscal concepts, accounting methods, law enforcement operations, and so on.
Steps:
To become a nursing home administrator, potential candidates must complete several essential steps. They are designed so that they can strengthen their fundamental skills and competencies.
Step 1: Earn Your Degree:
The most crucial step includes acquiring relevant education. For example, individuals who want to become administrators should earn a bachelor's degree in nursing, health care administration, or a related field of study.
Step 2: Gain Work Experience:
It is very important to gain work experience in various settings such as medical clinics, hospitals, and other facilities related to the healthcare industry.
In addition, the work experience helps students enhance their leadership skills, interpersonal communication, and time management abilities.
Step 3: Earn a License to Practice:
A nursing home administrator license is one of the required components for an individual to sign and administer a nursing home legally. In addition, a candidate must pass the National Council Licensure Examination (NCLEX) to gain a license.
What is the salary of a Nursing Home Administrator?
The salary of a nursing home administrator varies according to experience and position, but some professionals are willing to take on the challenge for an increased financial reward.
Nursing homes have been growing in popularity largely because they offer seniors many benefits that allow them greater independence over their lives while still receiving care from experienced medical providers. According to Payscale, the following are some stats.
Nurses with Less than one year of experience earn an average annual salary of $74,198
Nurses having 1-4 years of experience earn an average annual salary of $84,998
Senior Nurses with 5-9 years of experience earns an average annual salary of $96,713
10-19 years of experience earns an average annual salary of $100,549
20 years and higher years of experience earns an average annual salary of $105,471
What are the Best Paying Cities?
According to a new study by Payscale, nurses in the U.S are earning more than they've ever earned before, which reveals that nursing home administrators now have one of the highest salaries in some cities.
New York, New York – $137,191
Los Angeles, California – $136,974
Detroit, Michigan – $111,176
Philadelphia, Pennsylvania – $95,000
Denver, Colorado – $94,929
What Kinds of People Become Nursing Home Administrators?
According to the U.S Bureau of Labor Statistics, individuals who want to become administrators have to take courses that prepare them for administrative tasks. Students should study legal principles, internal organizational structures, human behavior, fiscal terms, accounting methods, and law enforcement strategies.
Due to the demands of the position, those who work as nursing home administrators typically demonstrate a high level of commitment and motivation. In addition, they are required to be compassionate towards others and understand the many factors that influence health care policies.
What Can You Expect from a Nursing Home Administrator Job?
When scheduling your work, you can set your schedule and work when it is convenient for you. Another advantage you have with a nursing home administrator job is that it does not require much physical activity.
As a professional, you will have the chance to impact other peoples' lives through the decisions that you make, which makes the job rewarding. The amount of responsibility that a professional has varies widely depending on their experience and position in the company.
Summary
Nursing home administrators are employed in various settings, including medical clinics, hospitals, and other facilities related to the healthcare industry.
They generally work full-time, providing administrative services to nursing homes. In addition, nursing home administrators plan, direct, implement and evaluate the operations of nursing homes.
They are also responsible for creating and managing budgets, ensuring compliance with government regulations, supervising personnel, evaluating the performance of employees, and planning activities. Lastly, they are responsible for ensuring the quality of healthcare and social services in nursing homes.
More Resources:
Download Nurse Bingo Today!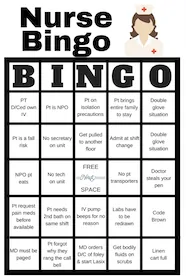 Liven up any shift with a fun game of bingo. See who can fill a row first!
Fill a whole card and lose grip with reality.
Your privacy is protected. We will never spam you.