*articles contain affiliate links*
If you're considering a career in nursing informatics, here's what you need to know. Many people are unaware of What nursing informatics is and why it is vital to medical research, healthcare, and patient care.
You're not alone if you don't know precisely what Nursing Informaticists do. The pandemic of Covid-19 shows everyone why Nursing Informatics is so essential.
Developing a deep understanding of nursing informatics will enable nurses to solve their most pressing problems, and that's why we will share some information about what nursing informatics is and why it is so important?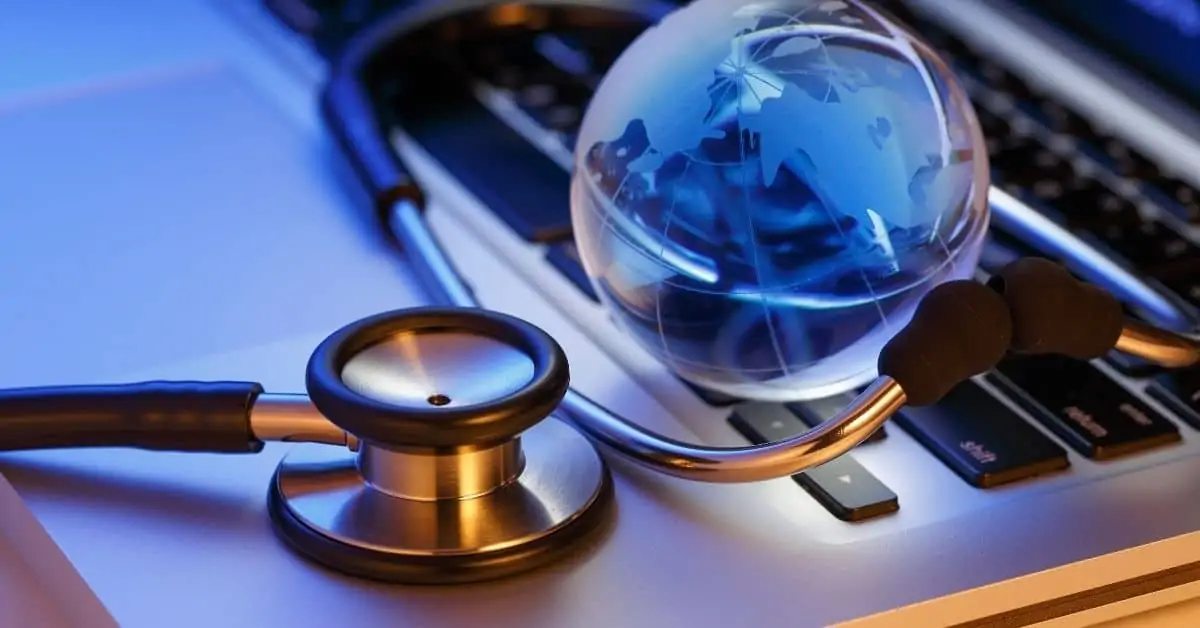 What is Nursing Informatics?
Nursing Informatics offers powerful resources to help meet these responsibilities and improve the standard of care. It's a system that helps track patient health data, records clinical outcomes, monitors the quality of healthcare delivery, and evaluates provider performance.
The goal is to provide an effective tool for nurses who need better ways to manage their patients' information while providing optimal care at the same time. This field can accomplish this through improved access to timely medical research findings or autonomously predicting drug development problems.
Nursing informatics is a relatively new field of study that provides nurses with the necessary skills to use information technology to improve healthcare.
The nursing informatics degree prepares nurses for these future demands by providing them with the knowledge and skills needed to work within an ever-changing technological environment.
Why Is Nursing Informatics So Important?
To provide safe patient care, nurses must have access to accurate information on the patient, such as his or her medical history, medication list, lab results, and physician team notes.
Informatics is a system of organizing and utilizing data to solve problems. With the widespread use of electronic medical records, nurses have access to information that can help them assess patients more accurately and make better decisions about their care.
For Example, before CPOE, nurses had to transcribe provider orders by hand, which was caused by handwriting that was hard to read and human error, resulting in medication errors, delays, and omissions.
From this, you can see why nursing informatics is essential for nurses and the entire health care organization.
How Nursing Informatics Improves Patient Care
Nursing informatics can improve communication between health professionals by providing them with more accurate information about patients and their treatment plans, thus allowing better decision-making regarding medication administration or treatments that are needed for the patients.
It encompasses a wide variety of fields such as computer science, data management and analysis, healthcare policy research, clinical decision support systems for nurses, design of software to assist with patient care or education.
Careers in informatics for nurses
Informatics has become a significant part of nursing practice through patient records and other technology. The demand for qualified nurses has grown exponentially in recent years, and those who study informatics are swamped with career opportunities.
Following career paths are available in this lane:
Clinical informatics manager
Clinical analyst
Nursing informatics specialist
Nursing informatics analyst
Clinical informatics coordinator
Clinical informatics specialist
There has been an increase in the need for clinicians who specialize in using medical technologies at hospitals around the country since they help facilitate efficient coordination among caregivers, helping manage chronic conditions like diabetes and congestive heart failure while also identifying gaps in care.
The first step on your journey toward a nursing informatics degree is deciding which type will be best for you: undergraduate or graduate level? Undergraduate programs offer courses that prepare students for entry-level positions in health IT; graduate programs provide more advanced instruction tailored towards leadership roles.
Some Requirements for this Job
If you are looking for an opportunity, make sure you have these skills or qualifications for a job in the Nursing Informatics field.
A bachelor's degree in nursing (BSN)
Certifications and a master's degree
Experience and strong knowledge of working in a clinical setting
Skills in technology and innovation; ability to adapt quickly to new technologies
Excellent project management skills
The desire to gather, analyze, and strategize about data
Knowing medical economics
Strong interpersonal skills
Leadership experience
Effective interpersonal skills
Salary and Employment in this exciting field:
Informatics nurses can earn between $56,369 and $97,367 per year, with an average salary of $79,631. Salary can depend on additional degrees or certificates held, the city and state they work, experience, and the organization.
Source: Payscale
Generally speaking, the field of nursing is overgrowing, and in the future, it is projected to grow more than any other occupation.
The American Nurses Association predicts that the nursing profession in America will need around one million new nurses by 2022 due to various factors like an aging population and those with chronic illnesses.
Additionally, the top-paying states for registered nurses are:
California
Massachusetts
Hawaii
Oregon
Alaska
All healthcare professionals need to know about this information because of how quickly technology is advancing in medicine, making these tools so much easier than ever before.
Informatics aims to improve patient care through education, research, health outcomes measurement, and clinical decision support systems (CDSS).
Benefits of Nursing Informatics
With the help of informatics, nurses and others in healthcare can stay at the top of their game. This is especially important in a field that's constantly changing. Informatics offers many benefits, including:
We maintain and improve the quality of care by making it easier to track both patient needs and data from across different providers.
Reducing errors through more accurate recording systems
Keeping up with changes in technology. Such as advances in medical devices or pharmaceuticals.
They are creating better information management practices for compliance purposes (including handling HIPAA).
All aspects of care delivery are based on evidence, including patient safety, quality improvement initiatives, research compliance, and policy development.
Informatics can also help nurses locate state legislation concerning nursing issues like staffing ratios, competency requirements, and various licensing regulations.
Above are some of the essential benefits of why informatics matters so much to healthcare professionals today.
Summary
With the ever-growing digitization of healthcare, there is a need for nurses with in-depth knowledge and understanding of how to use technology. That's why you have to learn why it is so important.
If you are interested in informatics or would like more information on this field, revisit our blog soon. We will have even more posts about informatics careers for nurses.
More Resources on Nursing Informatics: