*articles contain affiliate links*
Guest Blogger: Jenna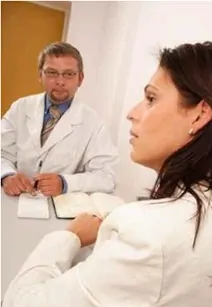 The demonstration of clinical competence is required by anyone in the medical field who is going to provide patient care. Doctors, nurses and other healthcare providers are required to be clinically competent before they can start taking care of patients.
In U.S, to be considered clinically competent you have to undergo United States Medical Licensing Examination- Step 2: Clinical Skills or USMLE Step 2 CS. In this exam, standardized patients are employed to test the students for various skills required during field work. The major areas of examination include history taking, physical examination, communication skills and the application of the medical knowledge.
Individuals looking to work as healthcare providers will encounter several types of patients throughout their career. They have to make the patients comfortable so that they respond with confidence and honesty, which will help in proper diagnosis and treatment of the patient. Competence is therefore, required at each step to ensure the safety of the patient. Incompetence can result in a threat to the patient. During USMLE step 2 CS, the student is examined at each and every step.
Voluntary patients who allow young students to learn are difficult to find. As patients are in pain already, they often have less patience. This is where standardized patients are more helpful. Standardized patients are those which have been trained to imitate the various symptoms of a particular disease which is to be diagnosed by the practitioner and treated. Standardized patients allow doctors to carry out different analysis and procedures during USMLE Step 2 CS on those diseases and conditions which are rare in the population or in which, the volunteering of real patients may be inappropriate, for example, counseling of a cancer patient.
Let's assume that during the USMLE Step 2 CS exam one case for encounter is that of a 40 years old African woman who has a severe heart condition. The woman has done some research on her condition and has a little insight on the condition. However, the information she has may turn out to be inaccurate at several points, so now, it will be up to the healthcare provider to take the whole history of the patient along with the symptoms. The practitioner taking care of her will also communicate with her to resolve any issue she might be going through.
New health care laws are being formed which will provide the patients several benefits in terms of insurances and health care programs for the employee. However, there's a possibility that it may get down to the word of the physician in deciding the type of insurance that the patient is liable to, and for the purpose, they're required to be clinically competent. In order to be so, USMLE Step 2 CS examination needs to be taken by healthcare professional looking to take care of patients so that they can be evaluated on standardized patients. This will also determine how they perform when working in the professional field.
Download Nurse Bingo Today!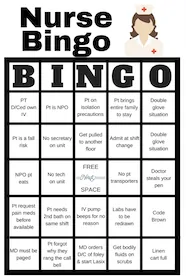 Liven up any shift with a fun game of bingo. See who can fill a row first!
Fill a whole card and lose grip with reality.
Your privacy is protected. We will never spam you.