*articles contain affiliate links*

I have had the pleasure of meeting and interacting with many several nurse entrepreneurs who are using their backgrounds in healthcare and their nursing knowledge to impact nursing and healthcare beyond the bedside. In an effort to better inform nurses of the flexibility of our chosen profession, and to spotlight some examples of nurses thinking out of the box, I am going to start featuring examples of nurse entrepreneurs and nurse owned and operated businesses.
A great example of  a nurse who is creating useful content online  and using her degree to help patients away from the beside is Pat Iyer, MSN, RN, Lncc. As a legal nurse consultant, she helps patients and nurses with medical malpractice and other legal matters.
Pat Iyer, MSN, RN, Lncc is the Editor & Publisher at Avoid Medical Errors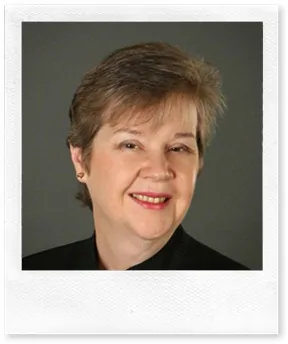 On Avoid Medical Errors you can find a wealth of material related to staying healthy and becoming an educated consumer of healthcare. Her time spent working on medical malpractice cases can help you become informed of your rights an standards as a patient. She has a variety of patient education materials available to help you avoid the risk that can be associated with receiving medical care.
If you are a nurse and are reading this, lets not forget, we are all patients.
Avoid Medical Errors has much information that is available on the blog free of charge. There are also inner circle modules that are specific educational materials. You can sign up as a member and dive into well researched and vetted materials. There are new materials added to these modules every month and include exclusive interviews with medical professionals, inside tips, and special reports to help you better navigate the medical world.
There is a great deal of information available for free on the blog, but if you'd like more in depth advice on more topics, you have the option to join the Inner Circle.
.These modules can help you be a better prepared patient advocate.
More Information from Avoid Medical Errors:
One out of four people know someone who has been harmed by medical errors. Don't be a victim of error – learn what you can do to protect yourself.
Know when and how to speak up to get the health care you need.
Be armed with vital knowledge when you learn and act on the unique patient safety expertise we have assembled for you.
Become a monthly member of our Inner Circle or invest in just the programs you want. Our patient safety educational material is divided into health promotion and medical error prevention topics.
Our Inner Circle resources engage you in learning as you hear an expert share tips that you need to know to stay healthy and be informed about your health care.
You receive the interview in audio download and in written form.
You will receive the supplemental bonuses of patient safety tip sheets, special reports, videos or additional audios to expand your knowledge and teach you what you need to know to stay healthy and be an informed patient.
HEALTH EBOOKS AND VIDEO COURSES AVAILABLE
Fitness & Weight Loss
weight loss and abdominal muscle strengthening
9 Unique Fitness Ebooks – Fat Loss, Muscle Building, Ab Exercises, Chest and Arm exercises and more
How to get rid of cellulite to get toned, smooth skin
Get one of the most popular weight loss programs here. Learn about the Diet Solution.
Fat burning system to lose weight
Lose weight by dancing
Lose weight with the Calorie Confusion system- a full system of menus, exercises, and supplemental materials Click


 

Health Symptoms

 

Acne sufferers: learn how to cure acne without drugs or ointments

Hair loss:

Treat heartburn with natural remedies that do not rely on medications or surgeries

Kidney disease: learn a diet that reverses kidney disease.

Pain sufferers: If you have chronic pain, learn how this resource can cure your pain without surgery, drugs, or exercise.

Back pain: here's how to get rid of it.

Panic and anxiety: If you want to instantly stop all the panic, anxiety, and worry that you suffer with all day every day, and you want to start living a normal life free from fear.

Sleep problems: Insomnia – Are these 7 mistakes killing your sleep? Learn how to wave insomnia goodnight.

Cure sleep apnea without CPAP. A must read for those who want to learn about sleep apnea treatments."

Smokers: Thousands have quit smoking in less than an hour using our program! Who else wants to quit smoking without the use of pills, patches, gum, or sprays…using a solution with a 98% success rate?

Stop ringing in the ears (tinnitus) with a 5 part holistic program.

Cure yeast infections with a holistic system.




Self Improvement and Fulfillment

Meditation, Reiki, and Yoga
Find Out How to Protect Yourself and Your Loved Ones
Take a few moments and check out the resources that Pat Iyer has collected that are beneficial to patients and providers alike. Visit Avoid Medical Errors and peruse the collection of resources that can help you become better informed about healthcare, the risks associated with medical care, and the rights you have as a patient and patient advocate.
Pay Iyer, MSN, RN, Lncc Responds, Re: Amanda Trujillo

Having Pat Iyer's perspective on the Amanda Trujillo case helps to further the cause. You can view her blog entry and video response. With 23 years of experience as a legal nurse consultant, she has heard her share of stories. I am pleased to hear her stance on patient advocacy.
The social media fight for Amanda Trujillo, RN, continues.
Go to Nurse Up for Amanda Trujillo to connect with others in this cause.
Disclosure: Links within this article are affiliate links. I have not been compensated for my opinion or been given compensation write this article. If you visit Avoid Medical Errors and sign up for one of the programs, I receive a percentage of the sale.