*articles contain affiliate links*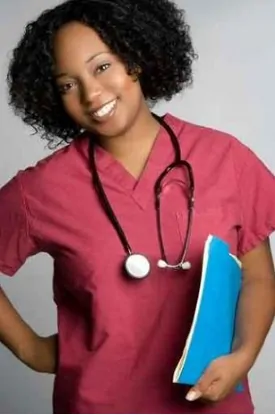 The practice of nursing is ever-changing. There are always new guidelines and regulations that nurses are asked to adhere to, often with little information to accompany it. Nurses sometimes feel like they are just surviving because they are being asked to take on new challenges and aren't completely sure of themselves. This is because many organizations will give out new job requirements without following up with the nursing staff and providing ongoing feedback. These actions can be detrimental to the moral of the nursing staff, reduce the level of patient care provided, and increase turnover in staff. In order for nurses to be receive the feedback they need to be successful, it's important for healthcare organizations to consider the followings:
Feedback is Necessary to Retain Great Nurses
Any nurse who doesn't love nursing will not last long in the profession. Most nurses are interested in excelling at their work, because nursing is more than just a job; it's a passion. Unfortunately many passionate nurses are not given the feedback they need to keep them on track in their careers. This may cause some nurses to be doubtful of their skills, their documentation, or their ability to advance in the profession. This doubt can cause unrest in a normally great nurse and may even cause him/her to become burnt-out and frustrated with their job. Unfortunately, this may even cause many great nurses to leave a healthcare organization for another job or leave nursing altogether. But this could be prevented if these nurses were given ongoing feedback.
Work Smarter Not Harder
Many healthcare organizations struggle to give nurses the feedback they need because of the sheer amount of time and effort required to make it happen. Paper competency forms often have to be transcribed and there might not be a centralized location to store all the information about a nurse's performance. Talented management software like those provided by Halogen can help to decrease some of challenges associated with providing ongoing feedback. The automated workflows and centralized competency management are excellent resources that can be used to give nurses the information they need to do their job well.
Human Resources and Nursing Management Working as a Team
Human resources and nursing management ultimately have the same goal: find, train, and retain qualified and competent nursing staff. However, in many organizations their methods for doing this are disjointed. Many nursing managers may feel that human resources should only be involved when the nurse starts the job or when there is a need for disciplinary action or termination. However, this shouldn't be the case. Human resources can be an excellent resource to help keep nurses on track in their career path. If they use a centralized talent management software they can run reports and provide data to nursing management that will help ensure nurses have the feedback and training they need to be successful.
Nurses can thrive if they are given ongoing feedback. Because most prudent nurses want to do their very best to provide excellent patient care. Nursing isn't just a job, it's a passion and going through the motions isn't enough to feel like you've delivered an honest day's work and provided the nursing care patients need. Healthcare organizations need to do a better job of providing feedback to nurses so that nurses can do a better job of putting this feedback into action and thriving in their roles.
Disclosure: This content has been brought to you by Halogen Software, the market leader in talent management software. Bringing value to nurses is at the forefront of Halogen Software's goals so they are partnering with nurse leaders online to bring attention to important issues that healthcare organizations face every day. To find out more Halogen Software and the support they can provide to your nursing staff check out their healthcare page.
Download Nurse Bingo Today!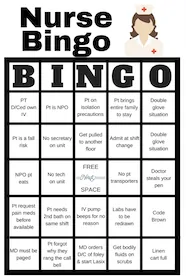 Liven up any shift with a fun game of bingo. See who can fill a row first!
Fill a whole card and lose grip with reality.
Your privacy is protected. We will never spam you.