*articles contain affiliate links*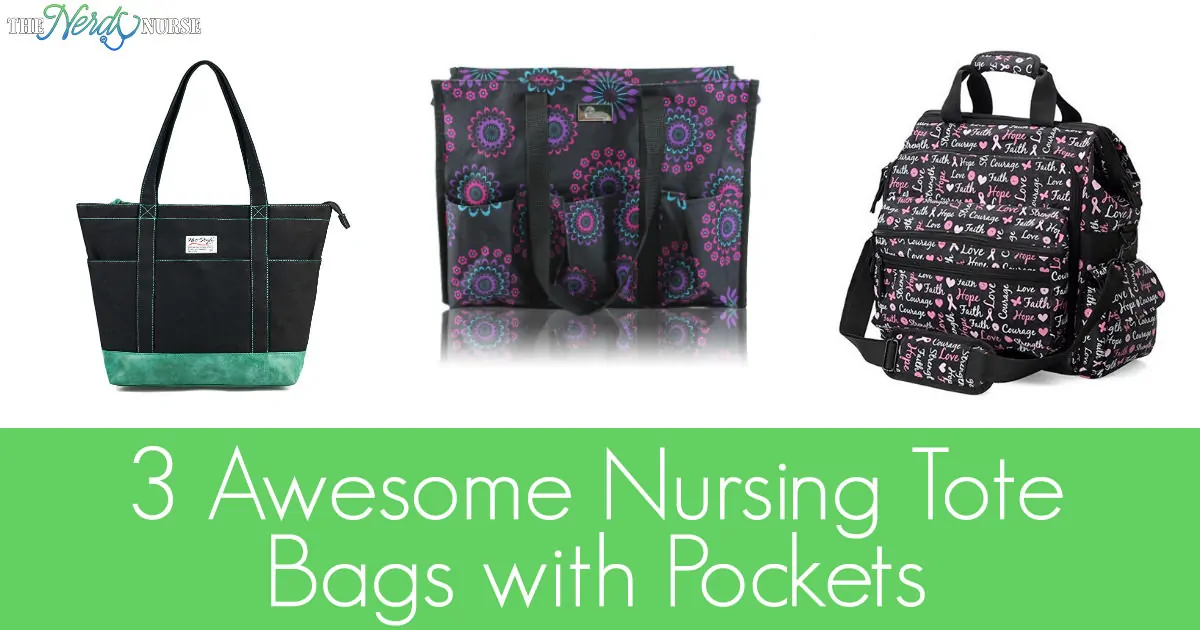 Whether you're still studying to be one or have been in the practice for a while now, nursing is definitely no easy work. The hours can be crazy, the responsibility is huge, and many times, you may have to spend days without going home and stay at the workplace instead! That means you need to carry a change of scrubs, papers, stethoscope, enough food to last you, towels, hygienic products…the list can be quite big! It gets even worse when you don't have your own locker at work.
3 Awesome Nursing Tote Bags with Pockets
To help ease your burdens and literally take some weight off your back, we've put together a list of our top 3 nursing tote bags with pockets that could give Hermione's beaded bag (you know, the one that could fit everything from a luxury tent to food and books and saved all their lives?) a seriously bad inferiority complex.
[easy-tweet tweet="The world can be saved with comfortable nursing shoes, the best scrubs, great nursing gear, and the right bag. " url="https://wp.me/p1mMzJ-45F"]
This stylish canvas bag can give you "them vintage feels" with its faux suede bottom and contrast coloring. With 6 exterior pockets, a zippered internal pocket and an organizer for your pens and cards, this bag is as functional as it can get. With an ability to hold up to 12 pounds, this roomy bag can also fit your 12-inch laptop in its specially designed padded sleeve. At a current sale price of $21.99 on Amazon and available in 5 different color combinations, this tote bag is perfect for not just nursing, but just about anything!
AMY School Shoulder Bag Tote Large College Purse | Holds 12-inch Laptop | Black/Green
Another great pick, the Pursetti Zip-Top tote bagPursetti Zip-Top tote bag is a perfect blend of style and utility. Though lightweight, this bag is highly durable and super easy to clean as it's made from durable polyester. This bag packs plenty of space with 6 exterior pockets at the front and back, 2 mesh side pockets for your water bottles, and 5 interior pockets! Whew! To add to the impressive list of features, the main compartment is roomy enough to hold your iPad, nursing equipment and books, and is super easy to stash away when not in use. Available in 3 different color combinations, this great bag is available at $29.97 on Amazon. Get yours before they run out!
Pursetti Zip-Top Organizing Utility Tote Bag with Multiple Exterior & Interior Pockets for Working Women, Nurses, Teachers and Soccer Moms (Purple Circle)
As the name says, our last pick is indeed the ultimate nursing bag. Made of stain-resistant and water-resistant fabric, this bag has heavy duty zippers and multiple storage pockets and compartments to hold all your belongings. Available in two different sizes ("one size" and "A"), the pricing for this bag ranges from $31.75 to $42.95, depending on the size and offers available, and it comes in whopping 17 different colors! Definitely an option you should be considering, though it could get slightly pricey.
Take Charge of Your Nursing Career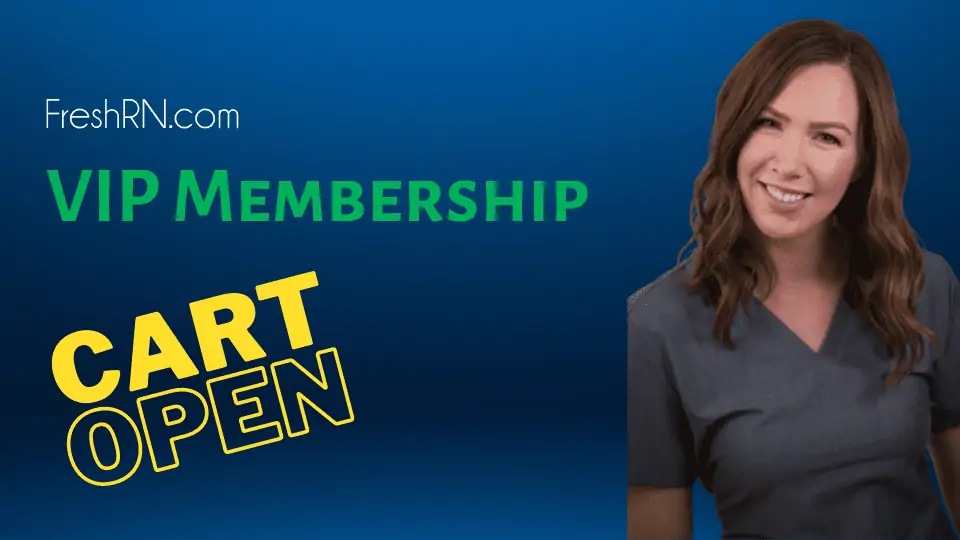 Your first year as a nurse is daunting. You need someone in your corner telling you what your managers really need from you, helping you learn to interact with your preceptor, and really just manage your life. Find all that an more with the FreshRN VIP - Membership.
I'm Ready to Thrive
Nurse Mates Ultimate Nursing Bag Hope For Cure
The Last Stand!
We hope this list helped you pick out a great tote bag for all your nursing needs. With their many pockets and amazing features, each of these bags is a winner! Some other great options you could look at are the Nurse Caduceus tote bag and the Hopkins tote bag, especially given the price of the latter ($15.99) though there aren't too many pockets.
The world can be saved with the most comfortable nursing shoes, the best scrubs, great nursing gear, and the right work bags, especially for a nurse. So take your pick from the great nurse bags on our list and let it take some weight off you, letting you save the world with relative ease!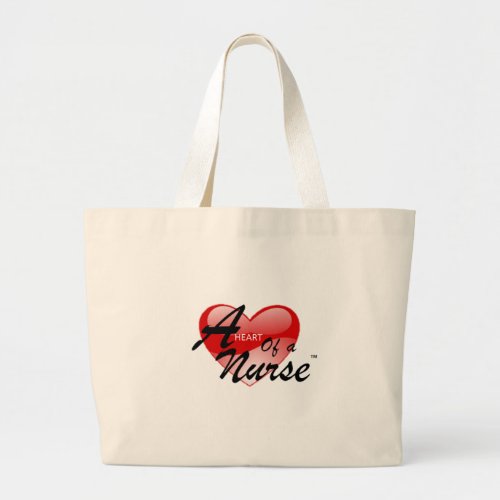 A Heart of a Nurse Large Tote Bag
7-Pocket Tote Bag With Zipper (Pink, Blue, Green Zig Zag)
Personalized Nurse, CNA, RN, LPN Tote Bag with Mesh Pockets, Front Pocket, Zippered Closure
Everest Luggage Deluxe Shopping Tote, Dark Purple/Black, Dark Purple/Black, One Size
Koi Women's Utility Bag Versatile and Fashionable with Lots Of Pockets (Medium, Green)
N Gil All Purpose Organizer Medium Utility Tote Bag 2 (Geometric Floral Navy Blue)
Save
Save
Save
Save