*articles contain affiliate links*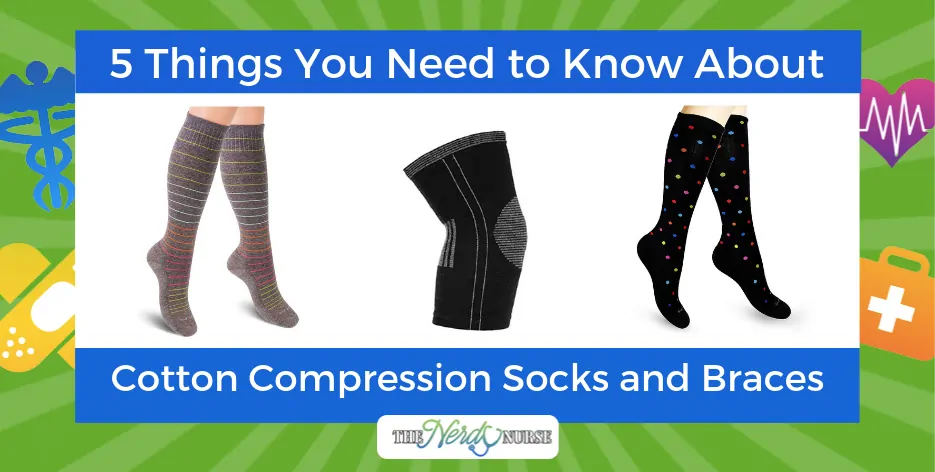 Do you finish a 12-hour shift with sore, aching legs? Do your feet barely fit in your shoes at the end of a long shift because you've barely sat down all day to put your feet up? Do you find the repetitive motion of your job leaves your elbows or knees feeling sore and stiff or even swollen? If this sounds like you, then you're probably heard of compression socks and braces. You may even use them! Most likely the ones you've heard or used are made of synthetic materials, which some people find to be hot and uncomfortable. Fortunately, there is a cotton alternative for compression socks, compression knee braces, and compression elbow braces.
If you are thinking about venturing into your first compression sock purchase or are in need of a knee or elbow brace, here are 5 things you need to know before you shell out your hard earned cash – and number 1 might just surprise you!
1. Cotton is a Great Compression Sock and Brace Choice
Compression socks are made in a wide variety of materials such as Lycra, Spandex, Cotton, and Microfiber. While Lycra and Spandex are essential for proper compression sock elasticity, you can't beat the breathability and comfort of cotton and cotton blend socks.
Wearing socks all day on a 12-hour shift can do a number on your legs and feet, so when choosing a fabric for your compression socks to be sure to opt for a breathable cotton blend socks, so your feet are not sore, damp, and smelly at the end of your day.
Knee and elbow braces are also made in a big variety of materials. They are made from combinations of metal, foam, plastic, elastic and straps using lycra, spandex, microfiber and more. The problem with this is that synthetic fibers can lead to discomfort and irritations.
But to get the most out of your compression gear, it needs to be worn for extended periods of time. By choosing cotton for your compression socks or compression braces, you can reduce the potential for discomfort and skin irritation by making sure your skin can actually breathe through the material. All around this creates more comfortable compression gear. Cotton is naturally hypoallergenic. Say goodbye to itchy synthetic materials.
Imagine compression gear that is naturally breathable, anti-bacterial, anti-odor, and hypoallergenic.
2. Cotton Compression Socks and Braces Really Work
The first thing you need to know about compression socks and Braces is that they really work. These socks are not some fad gimmick that will fade away in time. Compression socks can significantly improve your health and comfort, especially on those long days on your feet. While cotton compression braces will provide the support that doesn't roll, bunch or slide. They are designed to be comfortable all day long.
What are Compression Socks?
Compression socks are tightly woven, medically designed socks that create a gradual pressure on your leg to help improve blood flow. They can be uniform – where the pressure applied to the leg is the same throughout the sock or graduated – where the pressure applied to the leg is tightest at the ankle, then gradually decreases as it moves up the leg.
How Do Compression Socks Work?
Compression socks work by mimicking the body's natural mechanism to circulate blood through the legs. Typically, walking and using your legs causes your muscles to contract around the veins in your legs. This contraction helps fight against gravity and circulates the blood back to your heart.
However, if you have a sudden change in your activity levels (air travel, for example) or you are on your feet all day, increasing the power of gravity, your body's natural mechanisms are not always enough.
Compression socks provide graduated compression from your foot up to your leg, mimicking and enhancing your body's natural activities and helping to circulate blood and fluids around your body. Instead of pooling in your legs, blood can be returned to the circulatory system more efficiently, reducing leg swelling, pain, or even blood clots.
What Are Compression Braces?
Compression braces, which are also referred to as wraps, supports, and sleeves, are either pull on or wrap around material designed to offer more support to areas that need it. These are often used when a person has had a history of injury or pain in a joint area. Some of the most common compression braces, especially for nurses, are knee and elbow. For example, a nurse who has knee pain after walking or standing for long periods may benefit from the use of a compression knee brace.


SocksLane Cotton Compression Knee BraceSocksLane Cotton Compression Elbow Sleeve
How Do Compression Braces Work?
Compression braces are designed to offer extra support to your muscles, tendons, ligaments, and joints. They are known to reduce the pain of arthritis, tendinitis or bursitis or a meniscus tear. Compression braces help protect your body from trauma and strain.
Compression braces provide an all over compression support. This compression helps to support the vital parts of the joints that allow you to move easier.
3. Cotton Compression Socks and Braces Come in Different Sizes and Strengths
Compression stockings are not a one size fits all approach, each individual's underlying condition and body shape must be considered when deciding on which pair you need.
How Much Compression Do I Need?
Compression tightness is measured in millimeters Mercury (mmHg) much like blood pressure, and levels of compression are determined by your reason for wearing the device. Generally, the higher the level, the more serious the condition or situation.
Mild 8-15 mmHg – This level of compression is best for the casual user – someone looking to reduce leg pain, swelling, or minor varicose veins. This level is perfect for nurses or athletes with no other medical conditions that merely want to have healthier feet and legs.
Moderate 15-20 mmHg – While still appropriate for casual use, this level of compression is also recommended for more severe situations such as pregnancy or air travel and is the lowest level able to reduce the risk of Deep Vein Thrombosis
Firm 20-30 mmHg – This level of compression is perfect for preventative use, such as before or after surgery, or to treat more severe conditions such as moderate swelling or edema, superficial thrombophlebitis, or more severe varicose veins.
Extra Firm 30-40 mmHg – These socks are generally only used to treat more serious medical reasons. They can be useful in the treatment of Deep Vein Thrombosis, Chronic Venous Insufficiency, of pre and post-high-risk procedures.
Severe 40-50 mmHg – At the highest compression level, these socks are reserved for the most severe cases, such as severe Deep Vein Thrombosis, Chronic Venous Insufficiency, and Severe Lymphedema.
Aside from compression strength, you must also ensure that the sock fits your leg appropriately which respect to foot size, calf width, and calf length.
Cotton compression braces come in four sizes. Simply pick between small, medium, large and extra larger. Then just pull on for all-day support and comfort.
4. Cotton Compression Hose and Braces are good for more than medical treatment
While compression socks and braces are great at preventing and treating many medical conditions, they are useful in a variety of different situations.
Surgery
As a nurse, we have all had at least one patient with compression socks on. Braces are often used after surgery to help offer additional support to the affected area.
Air Travel
Long flights can be tedious, but they can also cause dangerous medical conditions. With a sudden decrease in activity, there is a potential risk to develop Deep Vein Thrombosis while in the air. Along with frequent changes in position, wearing loose clothing, and periodic walks down the aisle, wearing compression socks on those long flights can be the difference between a fabulous vacation or a painful trip to the hospital.
Pregnancy
If your mother developed varicose veins in pregnancy, there is a good chance that you might too. With the increase in blood volume during pregnancy and the increase in hormone levels that weaken vein walls, issues with varicose veins are especially common in this time.
These conditions can often be prevented or improved with the simple use of compression socks. With the extra compression and circulation, your veins are better able to circulate all that extra blood and keep your legs looking great.
Take Charge of Your Nursing Career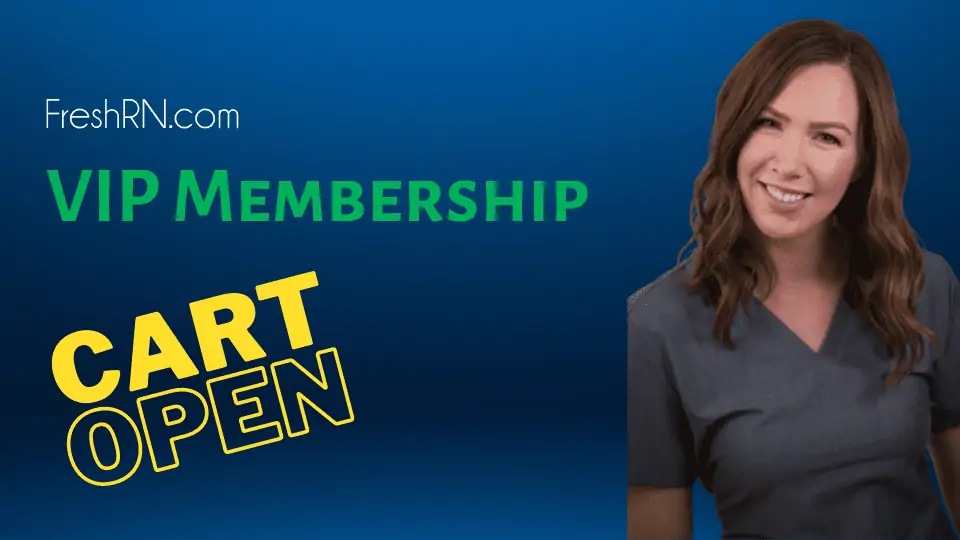 Your first year as a nurse is daunting. You need someone in your corner telling you what your managers really need from you, helping you learn to interact with your preceptor, and really just manage your life. Find all that an more with the FreshRN VIP - Membership.
I'm Ready to Thrive
Many pregnant mothers notice that one knee or elbow aches when pregnant. A cotton compression brace can offer additional support to keep you moving.
Work and Exercise
Do you leave at the end of your shift exhausted, only to be unable to sleep at night because of your tired, aching legs?
Compression socks may be the answer to your prayers. The improvements in circulation that you can get from wearing compression socks can help reduce swelling and pain to your legs when you are on your feet all day.
If you are a runner, then you are likely already quite familiar with the benefits compression socks have on your endurance and reduced muscle fatigue. Athletes have jumped on the compression sock bandwagon and are seeing the amazing effects that a little more compression can give.
Compression braces are not just for surgical recovery. As a nurse, do you notice that your knee is sore after the end of a busy shift? Or that one elbow always seems to ache from all the charting and repetitive motion or taking vitals. You may benefit from a compression knee brace or compression elbow support.
A compression brace can help relieve these aches and pains. Athletes have long know the benefits of compression braces for additional support. Now nurses can join them in seeing the lasting effects some more support can offer.
5. Cotton Support Socks Come in Many Different Colors and Patterns
Gone are the days of your grandma's ugly old beige stockings. Modern compression socks come in any design and style imaginable. Love kittens? You can find a compression sock that fits your style and personality.
Compression socks can be a nurses lifesaver, reducing leg pain and fatigue, and helping you function outside of work. Now that you know these 5 essential things about compression socks you are well on your way to happier, healthier legs.
Pick Up a Pair of Cotton Compression Socks or Braces Today
We've partnered with SocksLane on this post because they produce a high-quality cotton compression socks. They are known for their amazing products, with over 1,000 reviews on Amazon, and a ton of different colors to choose from, they're a great choice to give you breathable compression and support for your entire shift. SocksLane has now introduced cotton compression braces. Available for both knees and elbows, these braces are sure to become just a popular as their amazing socks.
Pick up a pair, or two today!and get 20% off !
And be sure to try out a Knee or Elbow Brace and get 20% off
Just use Promo Code NERDYN20 and get 20% off your order!

Cotton Compression Socks for Women and Nurses
Download Nurse Bingo Today!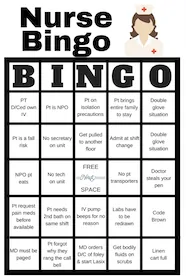 Liven up any shift with a fun game of bingo. See who can fill a row first!
Fill a whole card and lose grip with reality.
Your privacy is protected. We will never spam you.