*articles contain affiliate links*
Would you believe me if I said your next day at work might be your best yet- but only if you wear the best outfit? We don't mean matching your scrubs to your nursing shoes. We're talking about compression clothing, particularly compression stockings for nurses.
Here are three things you need to know about compression stockings before you run out and buy a pair.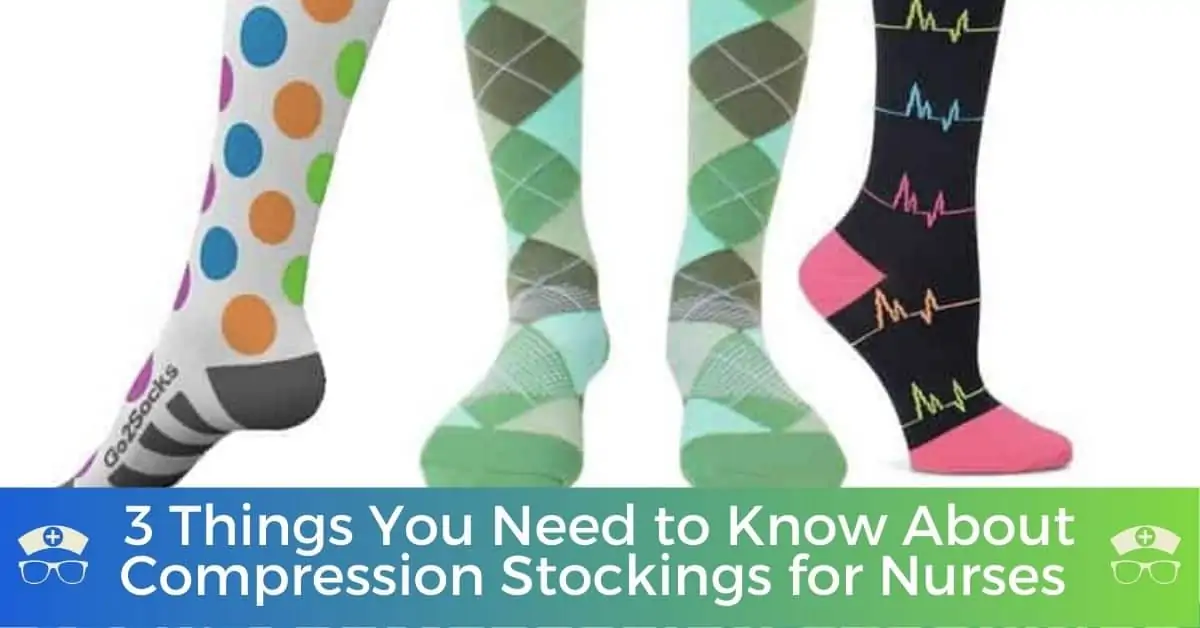 3 Things You Need to Know About Compression Stockings for Nurses
They Help You Find More Energy
A study conducted by French scientists found that during 15 minutes of running activity at about 80% of their maximum effort, compression-clad athletes used about 25% less energy. Sounds interesting, right? Most compression stockings are made of tightly woven synthetic fabric, every inch of it precisely designed to restrict overall muscle movement. And less muscle movement indicates less fatigue, which in turn translates to more energy. That's just why experts claim that wearing compression stockings offers a great boost, allowing nurses to go harder for a longer period of time. Furthermore, another study- conducted on a group of active men- has shown that there is a reduction in severity of Delayed Onset Muscle Soreness (DOMS) after exercise wearing a pair of compression stockings. This is good news especially if you have severe ligament/tendon issues around the knee joints.
Here's a pair of anti odor compression stockings for those nurses that want to smell good and be brimming with energy all day long.
They Make you Less-prone to Injury
A warm muscle is stronger and less likely to be injured than a cooler one. And compression stockings do a great job warming up your muscles and skin temperature faster than their traditional counterparts. Because these stockings support and squeeze the leg, you can be sure of being injury-free even in demanding situations when you're required to push your limits. Compression stockings come in different sizes, and there are also different levels of compression for different purposes. Stockings that exert mild pressure (8 to 15 mmHg) to moderate pressure (12-20 mmHg) are more than sufficient to provide great relief , minimize swollen and achy legs, and can even help prevent back injury. Firm and extra firm compression stockings are your best bet to keep Deep Vein Thrombosis (DVT) at bay.
Here's a pair of light compression stockings for nurses that provide fantastic support without being too tight.
They Help with Muscle Recovery
Where compression stockings really shine is in recovery from muscle soreness. In fact, experts claim that the key benefits of wearing compression clothing seem to be pronounced when they're used for recovery after significant amount of strain inducing activity or exercise. But how? Unlike traditional stockings, compression stocking works in a different manner when it comes to pain and discomfort. By tightly hugging your skin, it increases pressure on the skin and keeps blood from pooling around a particular area in your leg, thereby increasing blood circulation and delivering essential nutrients to muscles. In addition to preventing cramps, compression stockings flush out free radicals and lactic acid buildup from tissues in the leg as well. All of this helps relive lower limb fatigue that comes from working on your feet all day. After a long day, pull on a pair of compression stockings for nurses to streamline the flow of blood in ankles, calves and feet for quicker, less painful recovery.
Check out this pair of nylon stockings if you're looking for better performance and faster muscle recovery.
So now you know what snug-fitting compression stockings could do, all that is left to do is find a pair that fits correctly, which means, tightly.
Great Compression Stockings for Nurses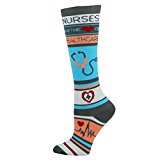 Nurse Women Fashion Compression Socks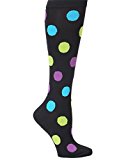 Nurse Mates Compression Trouser Socks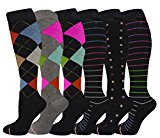 Ladies 6 Pair of Compression Socks
Cotton Compression Socks for Women.

For more information on compression stockings for nurses check out:
Why every nurse should wear Compression Socks and my guide to the top nursing gear and don't think you have to settle for any fabric. You can even find cotton compression socks.
And be sure to take care of year feet with the most comfortable nursing shoes, lightweight and flexible nursing shoes, or the best white nursing shoes.
What compression socks do you love?
Download Nurse Bingo Today!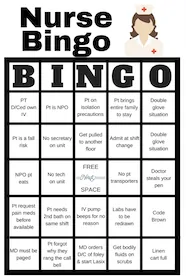 Liven up any shift with a fun game of bingo. See who can fill a row first!
Fill a whole card and lose grip with reality.
Your privacy is protected. We will never spam you.