*articles contain affiliate links*
Wouldn't it be nice to have lightweight and flexible nursing shoes? Have you ever wondered if minimalist shoes are for nurses? Can you work a 12 hours shift in a flat shoe and still feel comfortable? Will they protect your feet?
I was asked to review the Lems Lightweight Barefoot Sneaker and perhaps consider it as an alternative to traditional nursing shoes. (Full disclosure I received the shoes to facilitate the review. No monetary compensation was received)
Most nursing shoes are heavy, made of thick non-breathable material like leather, vinyl, or some man-made material. Those types of shoes have their place on the floor, but I think that looking at other types of nursing shoes does a nurse's feet good.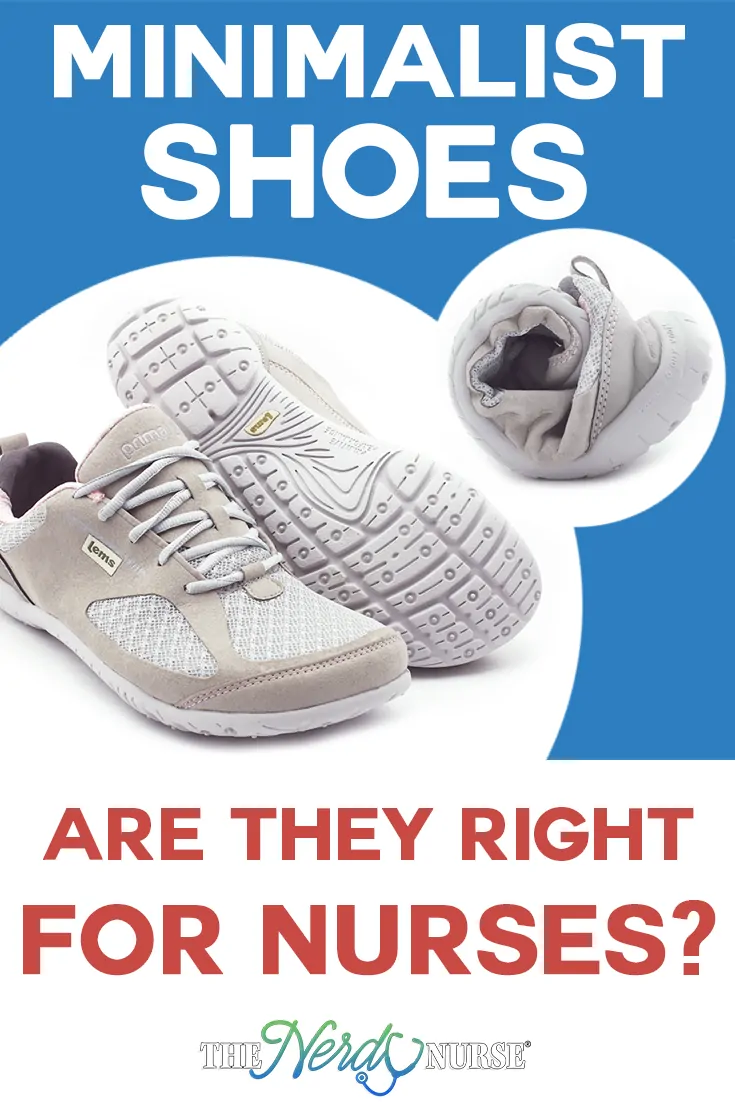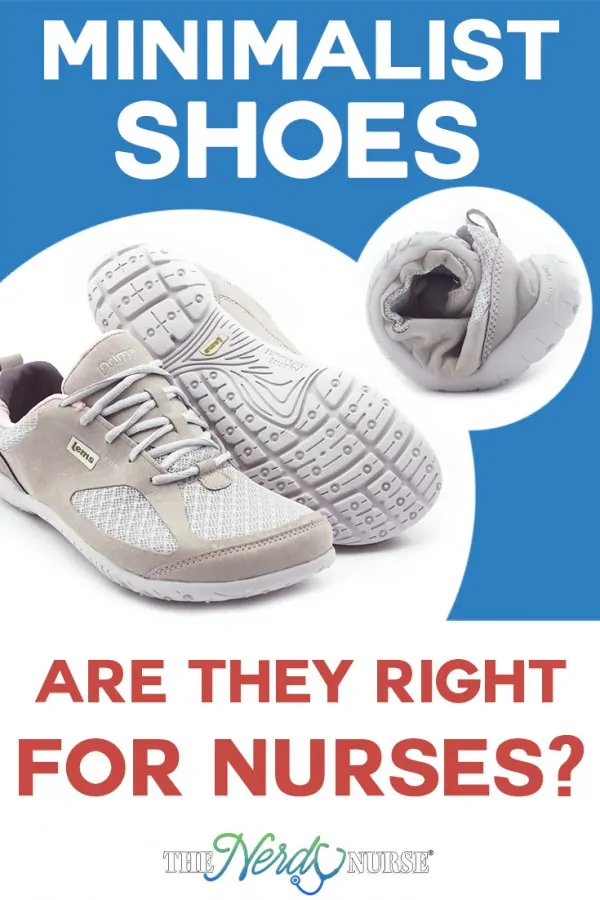 Lightweight and Flexible Nursing Shoes
Lems offers several different lightweight shoe styles available. I reviewed the Women's Primal 2 Frost and found them to be comfortable and functional.
Something to consider about wearing a super lightweight and flexible shoe is the level of support is not the same as in other nursing shoes. In fact, the first few weeks that you wear them you'll find that your feet and calves might be a little sorer.
However, your feet will begin to develop muscle strength that you didn't have before. You'll find that your feet will actually hurt less after that. I think they have their place on the nursing floor alongside your Danskos, Alegria, Timberland, and Sketchers. Whether or not they are the best nursing shoes is highly subjective, but I can say that minimalists are not for everyone, but are perfect for some.
Myths about Minimalist Shoes
In recent years there has been quite a bit of debate about wearing minimalist shoes. The misconceptions about minimalists shoes may deter you from considering them as a viable option as your every day, running, or nursing shoes.
However, they are a good option for someone who is looking for a shoe that gives you more a barefoot feel but more protection for your feet than something like Vibrams.
Are Minimalists Shoes Right for You?
You should know that minimalists shoes aren't for everyone. You should check out these facts about minimalists shoes to get some insight into whether they are right for you.
I've tried several different pairs of minimalist shoes including Vibrams, Merrells, and Lems. I didn't love all of them and I don't wear them 100% of the time. There are, however, those that swear by minimalists shoes.
My suggestion is to try them out and don't give up after a day or two. You really need to wear these shoes for a few weeks before your feet and legs will be used to them. I personally would not wear Vibrams on the unit floor (my feet would feel too naked), but I would wear Lems as they have a microfiber covering that overs more protection for your feet than other minimalist shoes.
Take Charge of Your Nursing Career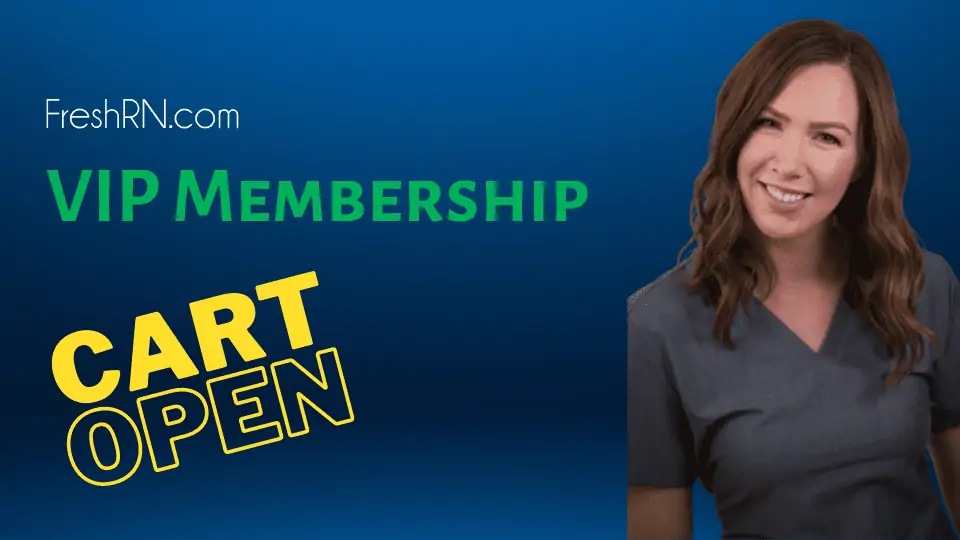 Your first year as a nurse is daunting. You need someone in your corner telling you what your managers really need from you, helping you learn to interact with your preceptor, and really just manage your life. Find all that an more with the FreshRN VIP - Membership.
I'm Ready to Thrive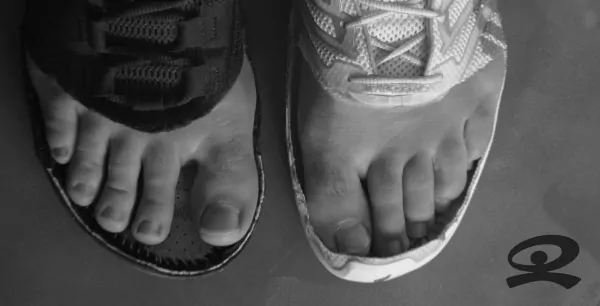 Both my husband and I tried the Lems Primal 2. Our favorite feature of the shoes includes a wide area for your toes. It feels like your feet really have the ability to spread out and take on their natural shape. I've worn Nikes that made my feet feel like they are in a vice grip. So it was a relief to wear a pair of shoes where my feet felt free to wiggle around and expand as I stepped.
My husband also routinely wears the Lems shoes for trail running and reports excellent results. He has had no complaints with them.
I do have a couple of things about them that I don't love. Because of the microfiber on the shoes they are a bit hotter than I would prefer. The tongue of the shoe was also thicker than I would have liked. Other than that, I really enjoy them and are my go-to shoe for casual wear. I also think they'd be a great option for lightweight and flexible nursing shoes.
Primal 2 Specs
Last LemsLast™ foot-shaped
Upper Microfiber + open-weave mesh (100% Vegan)
Sole 8.0mm LemsRubber™ injection rubber
Insole Removable 3.0mm MoistureWick
Lining 100% MoistureWick Polyester
Stack Height 8.0mm Drop 0.0mm
Weight 6.9oz (Sz 43)
Pick Up Some Minimalist Nursing Shoes Today
Maybe minimalist shoes are not for you. Check out Alegria Nursing Shoes for more traditional options.
Download Nurse Bingo Today!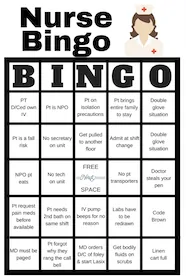 Liven up any shift with a fun game of bingo. See who can fill a row first!
Fill a whole card and lose grip with reality.
Your privacy is protected. We will never spam you.