*articles contain affiliate links*
Let's review the pros and cons of buying scrubs at a premium price and buying cheap scrubs.
Are Cheap Scrubs as Good as Expensive Scrubs?
If you're in the market for nursing scrubs, there are a few things you should keep in mind. You could buy a bunch of cheap scrubs and save money, or invest in a couple of pairs of finely-made scrubs that might look better and often last longer.
Some of my best scrubs are not expensive- scrubs that aren't necessarily top-quality but look decent, and with just a little extra care can last a while.
Maybe you think they're all the same. Certainly, some of you also might have found cheap scrubs that work just as good as expensive scrubs. Or perhaps you found high-quality scrubs on sale making them the same price as cheap scrubs.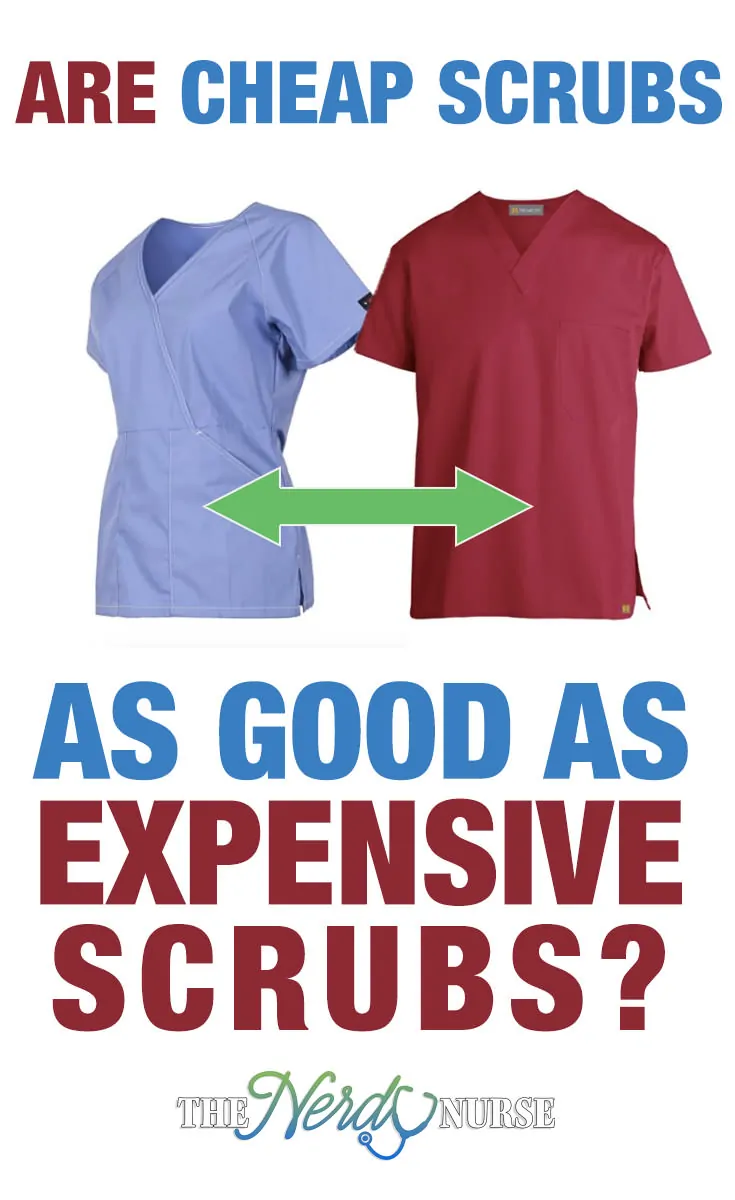 You can find cheap scrubs costing as little as $10 apiece. Often, these can provide as much quality, comfort, and durability as their expensive counterparts, but the debate is far from settled. I think that there is at times a tiny difference between scrubs that cost just a few dollars and more expensive scrubs.
But does it matter if we buy expensive or cheap scrubs? Let's find out.
Expensive Scrubs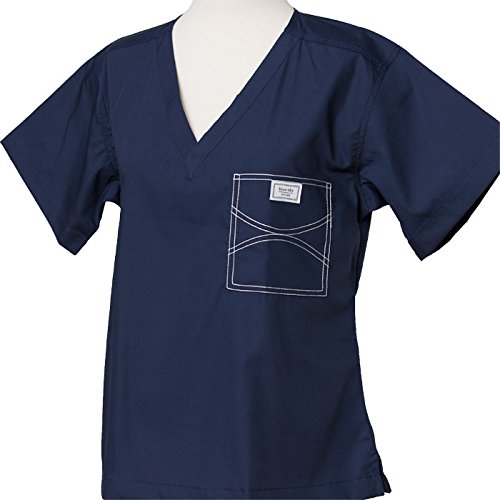 A majority of nurses think a cheap scrub can offer just as much satisfaction as a pricey one. But when it comes down to key things such as quality, comfort, and durability, some nurses swear by their expensive scrubs.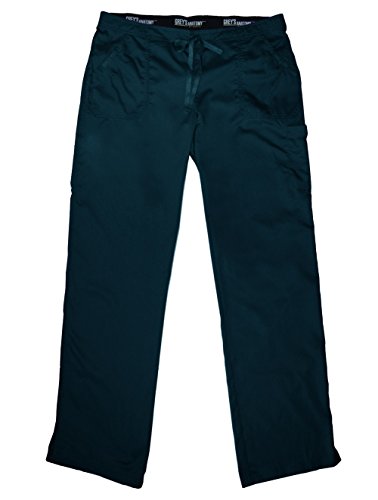 For all the number of washings, cleanings, and dryings they have to go through (far more often than ordinary clothes), expensive scrubs are not too bad. Scrubs such as Grey's Anatomy Four Pocket Cargo Pant Scrub Bottoms are made of first class materials with moisture wicking properties and are very soft to the touch and very easy to move around in. Many scrub reviews state they are quite true to size, provide roomy fit and are comfortable for those never-ending shifts. Grey's anatomy scrubs are also super soft adding to the feeling of basically being able to wear pajamas to work.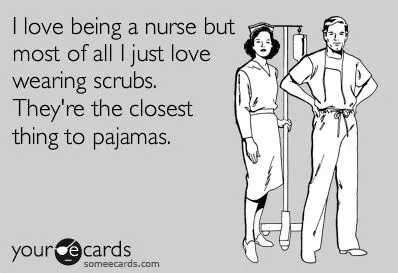 For a few more dollars and some extra comfort, check out this Cherokee Women's Infinity Low-Rise Straight Leg Drawstring Pant. You have to give credit to their stretchy material and a body-hugging fit. Thankfully, nurses can now think beyond baggy scrubs of the past. Some nurses highlighted how the pant leg allows for a free range of motion without becoming too revealing.
So what's the deal?
Although durability and comfort are key things to consider, you may argue, purchasing expensive scrubs only to have them ruined (body fluids, vomit, stains all over) could be quite distressing. But really, it's a personal choice so it's up to you to strike the balance between price and durability. Since you'll probably spend more time in scrubs than street clothes, you should probably wear what you feel best in.
Cheap Scrubs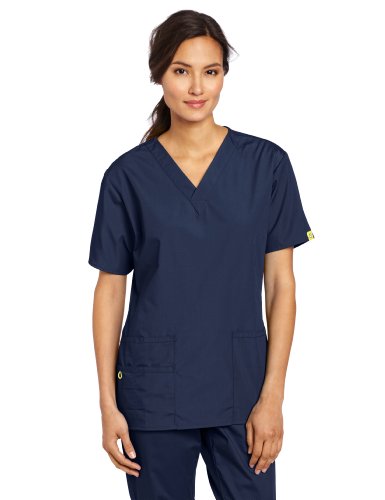 Some scrubs like WonderWink Women's Scrubs might look professional, have a pretty soft touch and a good texture for the price but may start to fray after a wash or two.
Decent quality scrubs like the Just Love Women's Solid Scrub Sets seem to use a fairly better fabric, but if some of the nursing scrubs reviews are to be believed, buyers complain that they run small or large making them totally uncomfortable to wear. Inconsistent sizing of scrubs is a problem if you're buying them offline.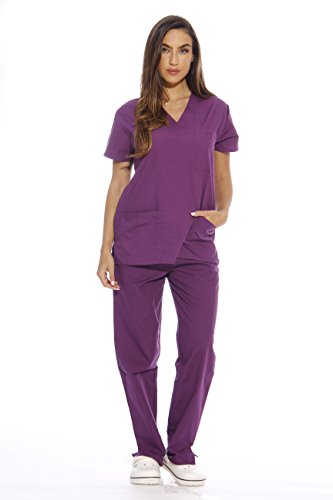 Another common concern with cheap scrub sets such as Women's Scrub Set is that both the top and bottom come in the same size, which is a bit of a bother especially if you need to different sizing for your tops and bottoms.
Make no mistake, most of these cheap scrubs have attractive features such as roomy pockets, drawstring waists, cute colors, interesting styles, and, best of all, they come at great prices. So you can get a lot more variety in your work wardrobe. They may be a very good value for a one-off-wear outfit but it may be tough to get as much longevity as you would a higher quality set of scrubs.
As mentioned earlier, in my experience, cheap scrubs aren't necessarily the best because some of them are not really true-to-size and wear out quicker. One benefit of ordering cheap scrubs from Amazon is you can get free prime shipping and free returns. So if you don't mind returning if they don't fit correctly, it might be worth it to save a few dollars.
Take Charge of Your Nursing Career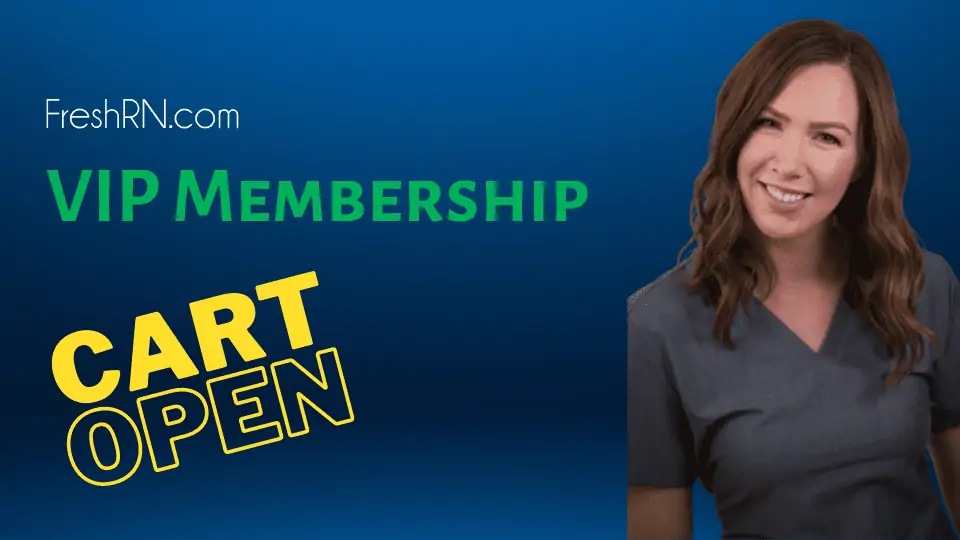 Your first year as a nurse is daunting. You need someone in your corner telling you what your managers really need from you, helping you learn to interact with your preceptor, and really just manage your life. Find all that an more with the FreshRN VIP - Membership.
I'm Ready to Thrive
So, there you have it. You get what you pay for and forking out a few bucks extra for scrubs usually means they last longer, fit better, and feel better. If you're lucky, you may find cheap scrubs of decent quality that fit extremely well, are true to size, and reasonably comfortable. And that's one big IF.
Summing it up
To wrap up, whatever you decide to buy, make sure you think twice and take all factors into consideration before shelling out your money.
What do you think? Do the cheap scrubs do just fine? Are the expensive counterparts worth the price?
If you are looking for some great scrub options, check out 10 Classy Caribbean Blue Scrubs, Christmas scrubs, scrub dresses, or my review on Tafford Scrubs, and even how to find nursing shoes on sale to help save you, even more, money!
Be sure to get updates on every post. Sign up for Email Updates from The Nerdy Nurse and never miss a post again. Plus get a free copy of 8 Ways Nurses Can Make More Money.
Download Nurse Bingo Today!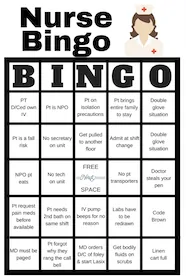 Liven up any shift with a fun game of bingo. See who can fill a row first!
Fill a whole card and lose grip with reality.
Your privacy is protected. We will never spam you.