*articles contain affiliate links*
Working on Christmas is not fun, but Christmas scrubs are! Although many hospitals and other healthcare employers have switched to a solid color for their nursing uniforms, there are a few places where scrubs are still pretty much "anything goes." This is especially true in pediatric settings, where bright and cheerful scrubs can really impress the patients and put a smile on their face. I made it my mission to find some fun and festive Christmas scrubs to make your "days be merry and bright," even if all your Christmases aren't white.
Christmas Scrubs
I looked at this scrub top for a long time. I'm not convinced those Christmas elves aren't just snowmen with clothes on. Look at their round, snow-white faces. I don't see any pointy ears. Regardless, I still really like this top (even if some Christmas character switch ups are going on). The scrub top is fun and whimsical, and if you happen to work on a pediatric unit, your patients would love it. If you don't, you would love it. You can pick this Christmas scrub top up for less than $20 on Amazon
.
The awesome thing about this set of Christmas scrubs is that you can wear it past Christmas! Snowmen can be worn all winter long. Let's just try not to think about what snow does in summer. While we're talking about weird things about snowmen, why do they need a scarf? They aren't trying to stay warm. I guess it's to make them more aesthetically pleasing, just like these scrubs. In addition to looking great, they are a steal at around  $20 for both the top and bottoms
.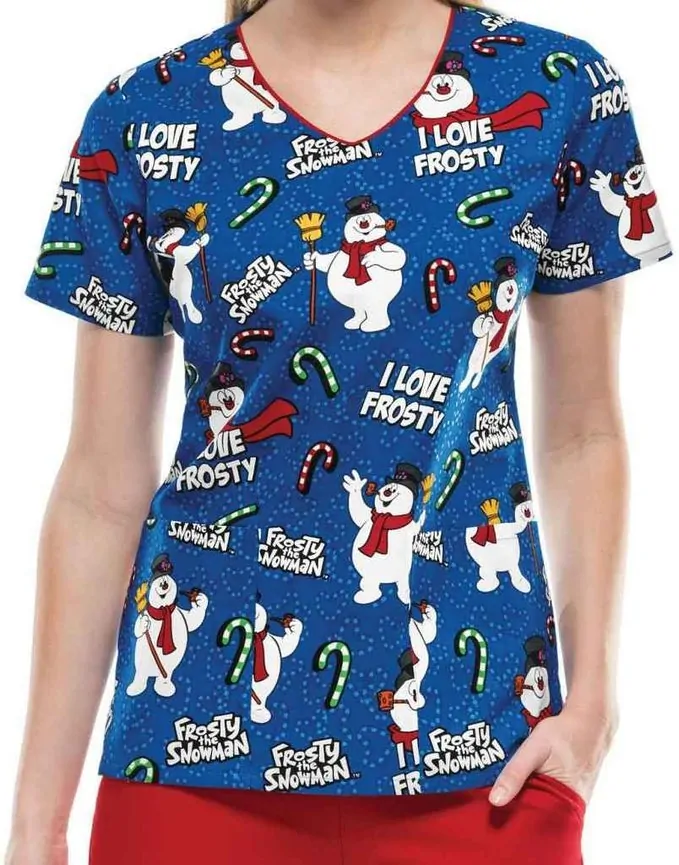 While we're on the topic of Snowmen, we can't forget America's original favorite: Frosty the Snowman
. I know that Olaf
has stolen the hearts of our children, but we all know who the original is. Show your support for Frosty, and warm the hearts of those that will never forget that corncob pipe, button nose, and two eyes made out of coal. Pick up your own Frosty the Snowman scrub top on Amazon
.
At this point, I'm starting to rethink the Christmas scrubs theme. I think this post should have been all about snowman scrubs. There are just so many available. Of course, I couldn't leave out the current most-loved snowman: Olaf
. He's cute, and fun, and would probably be most at home on a pediatric floor. You can pick up your own Olaf scrub top on Amazon for around $30
.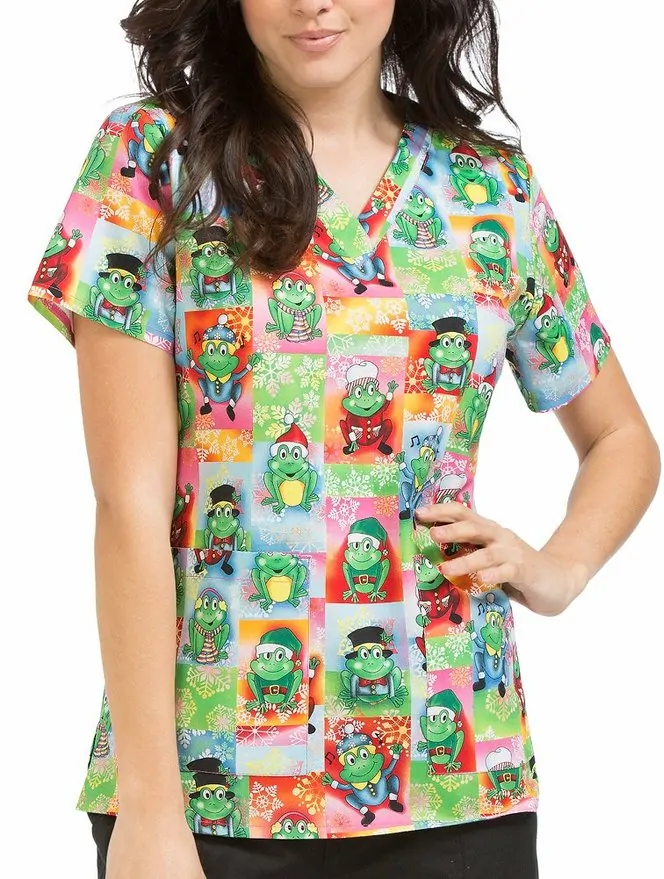 I'm not sure what frogs have to do with Christmas, but they are green, so I'm just going to go with it. Plus, it's not snowmen. We've had enough snowmen. I can picture a nurse preparing a patient for their vaccines and pointing out each of the different frogs on their scrubs. Distraction and Buzzy
 are excellent tools and techniques to decrease the pain associated with shots. You can pick up this Christmas frog scrub top up on Amazon
.
Take Charge of Your Nursing Career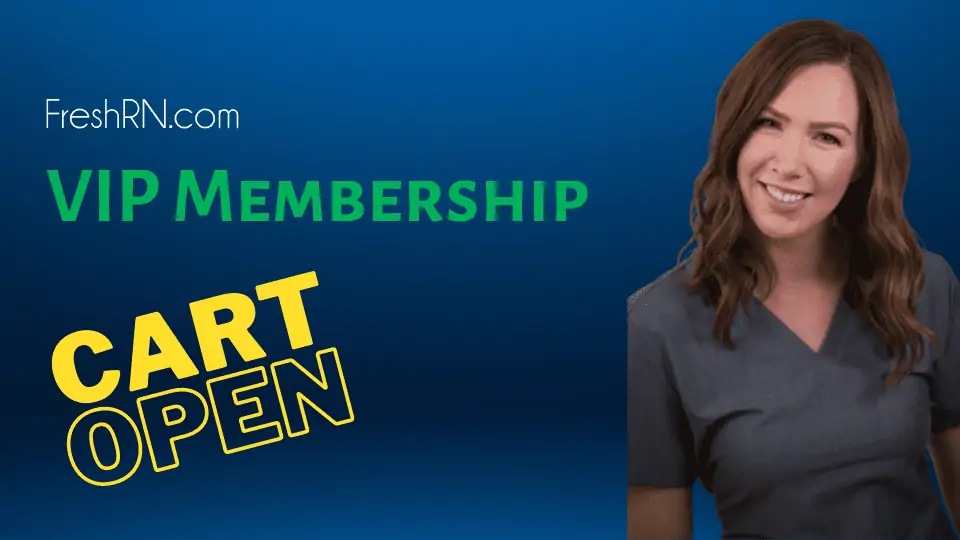 Your first year as a nurse is daunting. You need someone in your corner telling you what your managers really need from you, helping you learn to interact with your preceptor, and really just manage your life. Find all that an more with the FreshRN VIP - Membership.
I'm Ready to Thrive
Wearing Christmas Scrubs and Character Scrubs
This is the point in the article where I have to focus on the professionalism in the workplace when it comes to Christmas scrubs, and character scrubs in general. When picking out scrubs to add to your nurse Chrismas wish list, it is crucial that you are mindful of the organization you work for and the unit you work on. As mentioned throughout this post, most of these scrubs would be great for nurses working in the pediatric setting. Professionalism is important, and these festive scrubs may not be appropriate for other settings in the hospital. Take note of your surroundings, be aware other nurses wear, and before buying anything you are unsure about, as your manager if Chrismas scrubs would be considered professionally appropriate for your work setting.
If you wear a solid color, like Caribbean blue scrubs, and can't express your personality in your scrubs, consider wearing a designer badge reel, some fun stethoscope accessories, or maybe just some red clogs
.
L00king for More Nurse Christmas Fun?
Check out these Christmas and holiday posts:
Do you think nurses should wear Christmas or character scrubs? 
Download Nurse Bingo Today!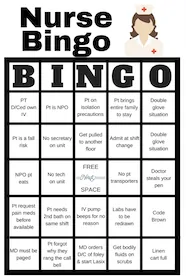 Liven up any shift with a fun game of bingo. See who can fill a row first!
Fill a whole card and lose grip with reality.
Your privacy is protected. We will never spam you.