*articles contain affiliate links*

With over 3 million nurses in the United States it's not surprising to hear about ways they practice nursing that are a little less traditional. Nurses are becoming authors at an increasing rate and bringing quality content to a growing library of books for nurses. It's not surprising that the best nursing books are written by men and women who have actually practice nursing and can identify with other nurses. And these nurse author aren't just writing text books or "how to" guides for nurses. Where there is a need for books on the fundamentals of nursing, these authors are writing compelling stories of the drama they face everyday on the floor. They are writing powerful tales that nurses can identify with. They are telling the untold stories of patient care.
Check out some great books for nurses, written by nurses.
By: Barbara Arnoldussen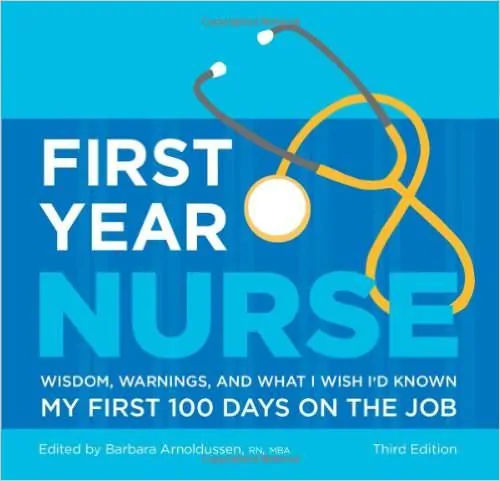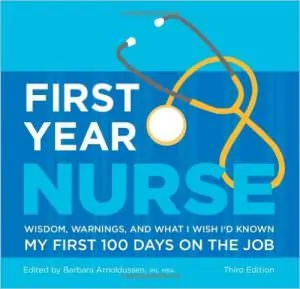 Your first 100 days at a new job could be daunting—unless you go in prepared. First Year Nurse places the wisdom and warnings of hundreds of experienced nurses right at your fingertips. You'll learn all about how to start off on the right foot; plan and prioritize; communicate with your colleagues; cope with challenging patients; keep your energy up (and stress down); and set a course for professional growth.
By: Kathy Quan, R.N. B.S.N. P.H.N.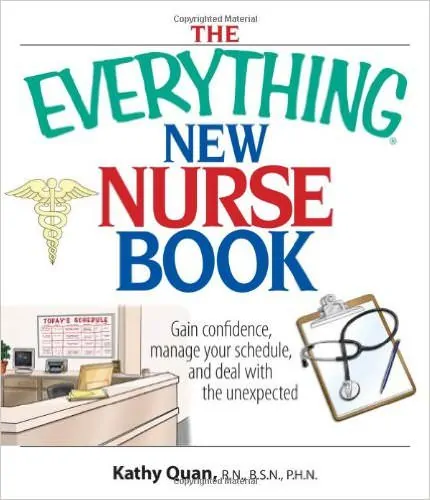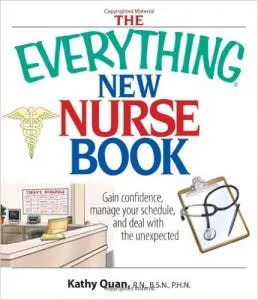 Congratulations! As a new nurse, you're entering one of the most challenging and rewarding fields! Still, you may feel a little nervous about stepping into the brave new world of medical facilities. How can you learn the ropes quickly? How will you handle the stressful situations that are par for the course in this profession? How can you adjust? How do you firmly establish your place among the doctors? The Everything New Nurse Book addresses all this and more. Covering the nation's top ten types of nursing, this comprehensive handbook concentrates on the issues that new nurses face every day on the job-from dealing with patients to juggling multiple responsibilities. Highlights include how to: Balance a hectic new schedule (for work AND sleep) Deal with the doctors' Old Boy Network Avoid illness yourself Continue your education while working at the same time Cope with the death of patients Written by Kathy Quan, a registered nurse with thirty years experience, The Everything New Nurse Book guides you through those first critical months on the job. If you want to know what to expect on your first day and beyond-this is the book for you!
By: Echo Heron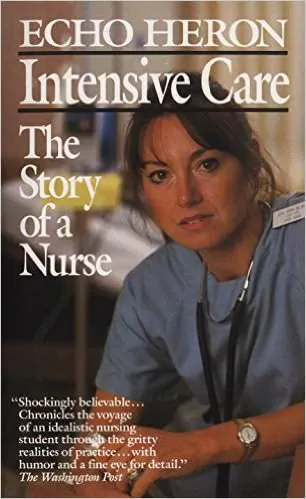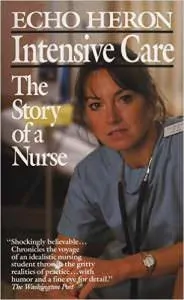 To be forced to prolong the life of a hopelessly ill, sometimes brain-dead patient is the most draining nursing situation, stresses Heron, an RN who recounts in dramatic detail her training and 10 years in the emergency and acute coronary care units of a San Francisco Bay Area hospital. The characters and lives of patients some of them composite portraits are fleshed out with melodramtic dialogue and novelistic touches, but the descriptions of the various cases, the constant state of crisis pervading the emergency room and the tense atmosphere of the acute care unit ring true. Most gripping is Heron's account of her own son's brush with death, and her burnout from physical and emotional exhaustion healed by a return to her roots in Upstate New York and a laying of childhood ghosts. Literary Guild and Doubleday book clubs selections.
Copyright 1987 Reed Business Information, Inc. –This text refers to an out of print or unavailable edition of this title.
This is a nurse's story unlike any other, because Echo Heron is a very special nurse. Dedicated to healing and helping in the harshest environments, she spent ten years in emergency rooms and intensive care units. Her story is unique, penetrating, and unforgettable. Her story is real.
"Compelling reading." via NEW YORK DAILY NEWS
Gain Confidence & Crush Your First Year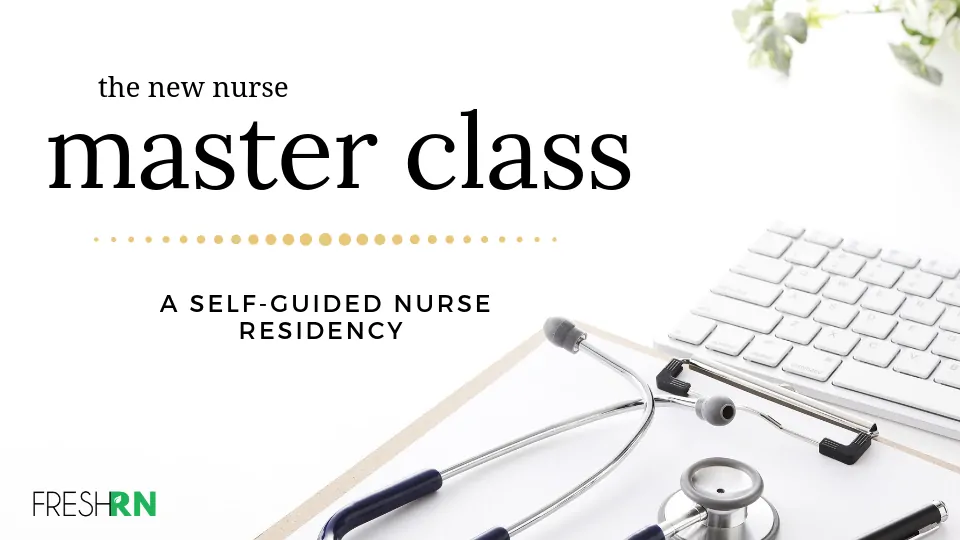 Your first year as a nurse can be daunting. You need someone in your corner telling you what your managers really need from you, helping you learn to interact with your precentor, and really just manager your like. Find all that an more with the Fresh RN New Nurse Master Class.
Start Now
By: Jack Canfield, Mark Victor Hansen, and Nancy Mitchell-Autio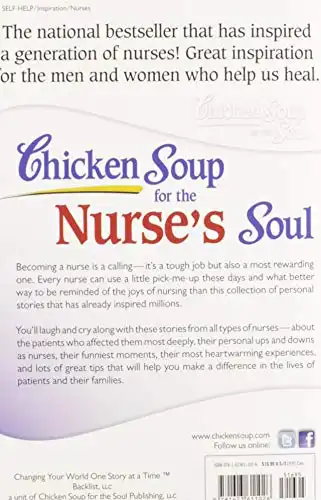 This collection of true stories champions the daily contributions, commitments and sacrifices of nurses.
From Publishers Weekly: Still building on the long-running success of their Chicken Soup for the Soul series, Jack Canfield and Mark Victor Hansen team up with coeditors Nancy Mitchell Autio and LeAnn Thieman, both nurses and previous contributors to the series, with Chicken Soup for the Nurse's Soul. This paean to nurses and their mission of caretaking is heartwarming, invigorating and may in some small way help reverse the current shortage of nurses nationwide.
By: Tilda Shalof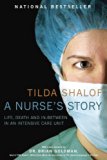 The team of nurses that Tilda Shalof found herself working with in the intensive care unit (ICU) of a big-city hospital was known as "Laura's Line." They were a bit wild: smart, funny, disrespectful of authority, but also caring and incredibly committed to their jobs. Laura set the tone with her quick remarks. Frances, from Newfoundland, was famous for her improvised recipes. Justine, the union rep, wore t-shirts emblazoned with defiant slogans, like "Nurses Care But It's Not in the Budget." Shalof was the one who had been to university. The others accused her of being "sooo sensitive."
They depended upon one another. Working in the ICU was both emotionally grueling and physically exhausting. Many patients, quite simply, were dying, and the staff strove mightily to prolong their lives. With their skill, dedication, and the resources of modern science, they sometimes were almost too successful. Doctors and nurses alike wondered if what they did for terminally-ill patients was not, in some cases, too extreme. A number of patients were admitted when it was too late even for heroic measures. A boy struck down by a cerebral aneurysm in the middle of a little-league hockey game. A woman rescued – too late – from a burning house. It all took its toll on the staff.
And yet, on good days, they thrived on what they did. Shalof describes a colleague who is managing a "crashing" patient: "I looked at her. Nicky was flushed with excitement. She was doing five different things at the same time, planning ahead for another five. She was totally focused, in her element, in control, completely at home with the chaos. There was a huge smile on her face. Nurses like to fix things. If they can."
Shalof, a veteran ICU nurse, reveals what it is really like to work behind the closed hospital curtains. The drama, the sardonic humour, the grinding workload, the cheerful camaraderie, the big issues and the small, all are brought vividly to life in this remarkable book.
Nursing is a job that takes all of you: body, mind, and spirit. If can be difficult to separate your nursing life from your home life and many of the attributes that makes you a good nurse also makes you a caring and compassionate person. And although the rest of the world may not understand it, nurses identify with one another and can relate. So when we unwind and take time to read a good book it isn't terrible uncommon to find us curled up with a book written for a nurse and written by a nurse.
Are you a nurse with a story to tell? Have you ever thought about writing a book to share your stories of patient care and advice for new nurses? If you were to write a book about nursing or a book for nurses what would you write?
Also, if we have failed to include any of your favorite books for nurses or books with a nurse author please let us know in the comments below. For a special look behind the scenes check out the History of the Nursing Profession.
Be sure to get updates on every post. Sign up for Email Updates from The Nerdy Nurse and never miss a post again. Plus get a free copy of 8 Ways Nurses Can Make More Money.
If you are looking for more nurse books be sure to check out: