*articles contain affiliate links*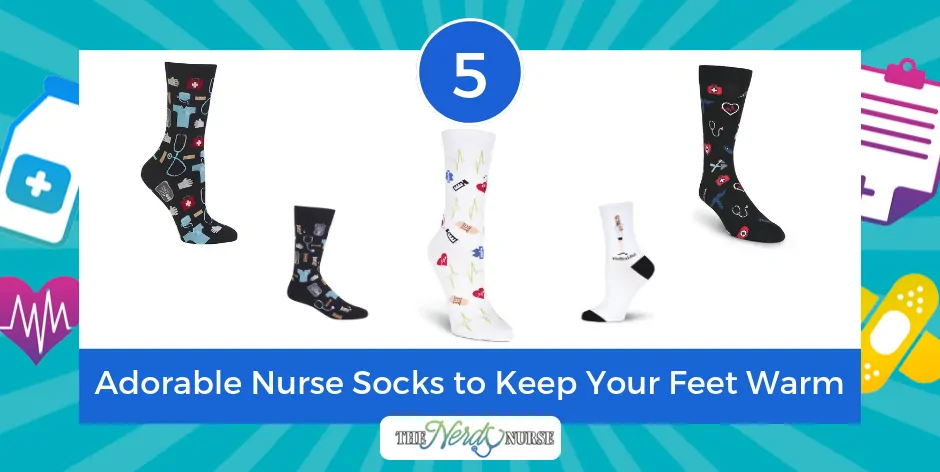 As a nurse, your feet go through a beating. From surviving a grueling 12-hour shift to weathering all types of bodily fluid splashes and spills, your feet deserve a break. So why not treat your tired toes to a cute pair of nurse socks – perfect for at work or at home. These cute and comfy socks will let your show your nursing pride, and are great for either gender!
Cute and Comfy Nurse Socks
These fun socks are perfect for nurses on the go. Featuring all your favorite medical items – scrubs, gloves, stethoscopes, and more – these socks are the ideal accessory for both scrubs or a comfortable pair of jeans.
Similar to the Women's socks, this pair is decorated with your favorite medical items, though slightly less flashy. Available in black or blue, these socks are the perfect accompaniment to any man's work or casual wear.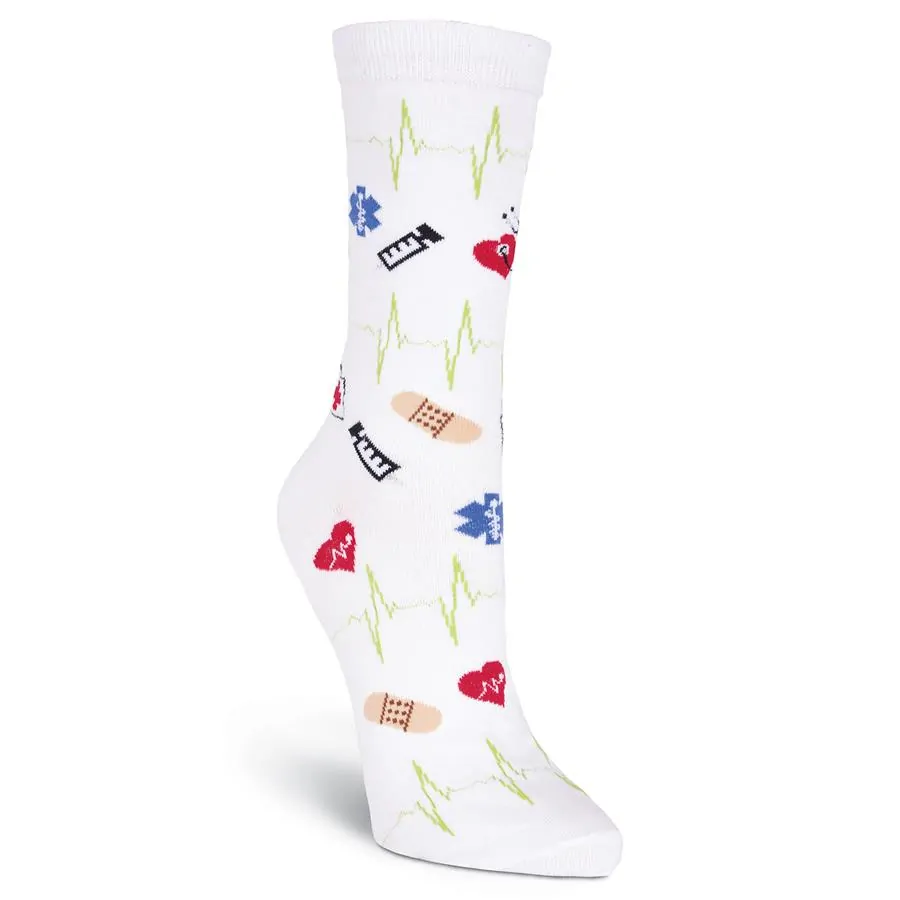 Women's Medical Supplies Crew Socks

These adorable socks are perfect for the ICU or ER nurse. With the ECG border running along the socks, what better way to show your passion for cardiac care than to sport these socks on your feet?
With a neutral white background, these socks allow you to show your nursing pride without being too over the top.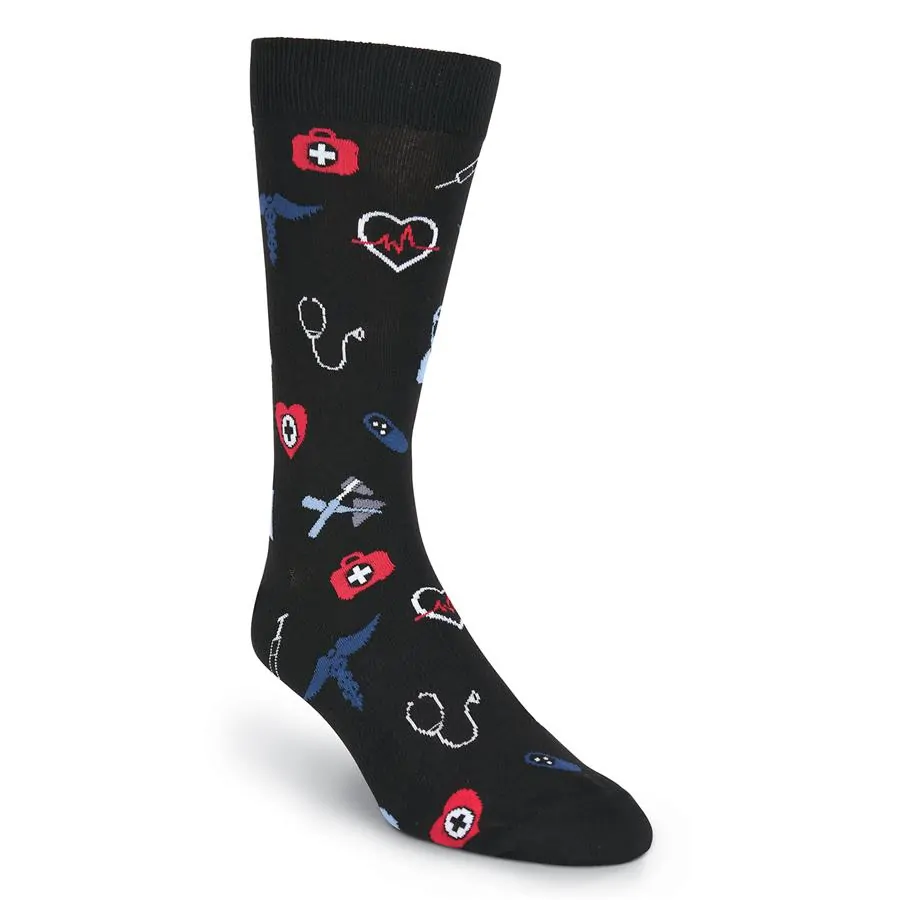 Men's Medical Supplies Crew Socks

These socks are another winner with its fun pattern of medical supplies. Covered with stethoscopes, band-aids, medical bags, and more, these socks are a perfect way to treat your feet after a long day.
There is no better way to celebrate the remarkable influence that women have had in medicine than these cute and cheeky nurse socks. These socks feature a cute cartoon of a female medical professional on the side with the quote 'Medical Girl' underneath.
These fun and playful socks are a perfect way to show your nurse pride and celebrate your girl power, all while keeping those tender tootsies dry and warm.
Any of these cute nurse socks would be a fantastic way to treat your sore feet to a comfy and stylish treat. What better way to show your nurse's pride than a fun pair of socks. Follow the links above to get yourself a pair today – your feet with thank you.
Check out:
Socksmith Women's Meds Crew Socks, Cornflower, Medium

Sock It To Me, Nurse, Women's Knee-High Socks, Funky Fun Nurse Socks

Prestige Medical 377-hrb Heartbeat Nurse Socks

Women's Novelty Medical Knee High Socks Funny Nurse Gift, Over the Calf Boot Socks in Pink

Nurse Socks | Nurse Hat | Nurse Gift