*articles contain affiliate links*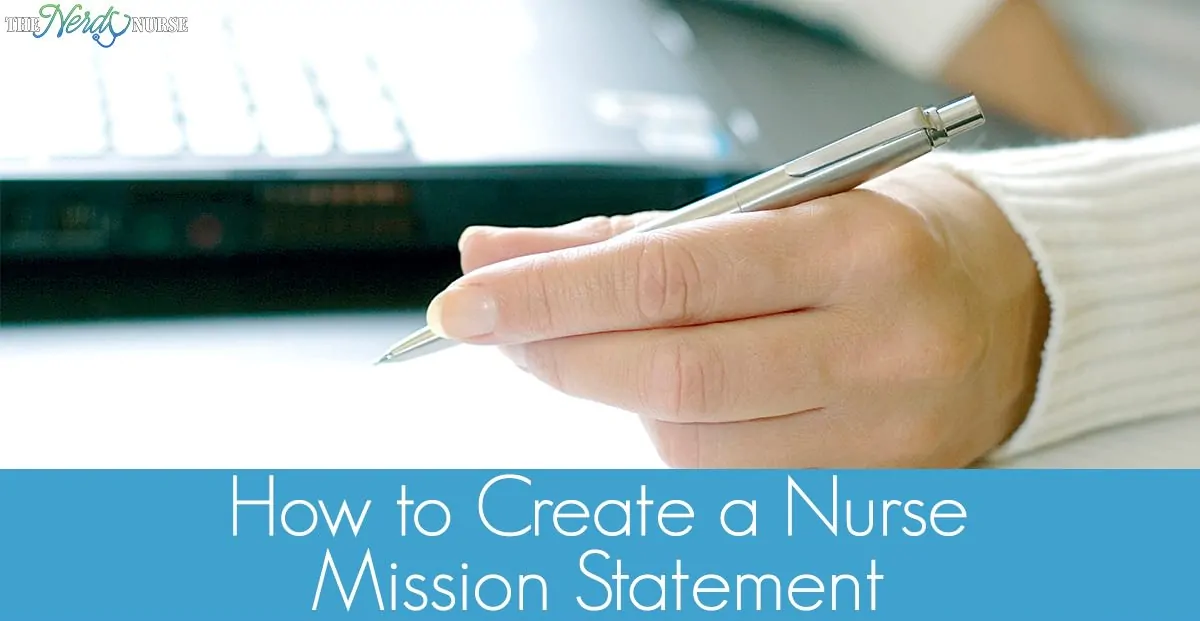 In my opinion, if you're going to do something, do it 100%. Do it with soul, do it with your whole heart.
That's why I created a nurse mission statement for myself.
It would be easy to go to work every day solely for the paycheck. And there's nothing necessarily wrong with that; you're making an honest living, and you're benefiting society in the meantime. But what I realized recently is that I'm just not okay with setting for that. Nurses show up in patient's weakest moments in life, when they're the most vulnerable and helpless. Although I don't work in direct patient care, I support nurses that do. So I need to bring all of my heart with me. I'm not benefiting anyone if I'm just trying to rush through my work so I can check the latest Facebook updates.
How to Create a Nurse Mission Statement
You see, I could've gone into many occupations where I could make the same amount (or more) of money and deal with a lot less stress and pressure. But, I chose to become a nurse.
Creating a nurse mission statement can be one of the single most important things you could do for your career and for your patients. I became a nurse for a reason, and I want to represent that reason every day.
What is a Nurse Mission Statement?
A nurse mission statement is a declaration of the values and goals of your nursing career. It's what drives your career, tells people what you're all about and what you aim to bring to the table.
I didn't always understand why a mission statement was beneficial, but as my time at the as a nurse ticks on, the importance has been made clear to me.
It's easy to get really burnt out as a nurse. As a new grad, you start off very excited and eager to make a difference in the nursing field. But it doesn't take long for that excitement to wear off and for the demands of the career to pull you in like quicksand. I see it on a regular basis, and the nurses I'm speaking of (who are already preparing to quit the profession) have been nurses for only six months. Having your own mission statement can be a daily reminder of why you became an RN, and what exactly you aspire to do with your life and your career. It can help to pull you out of the daily dramas that threaten your career (and sanity) and gently shift your perspective back to what really matters.
Time to Reflect
To begin, I would suggest grabbing a notepad and pen. Writing all of this down is essential, and can also help you to keep your thoughts organized. The key to creating your own nurse mission statement is simple, but it requires some reflection and some honesty. In allowing ourselves to be honest, we become a better nurse as well as a better person, and thus permitting ourselves to bring our "true selves" to light. Being honest also allows us to consciously acknowledge our strengths and weaknesses. This is really important, as there's so much in life that we keep in our subconscious but don't intentionally think through.
So with that in mind, answer these questions:
What inspired you to become a nurse?
Where do you feel the most called? Is there a certain population of people or a certain disease process that you feel you want to work with?
What is your primary motivation and goals in your career? Is there anything specific that you wish to accomplish as a nurse?
What values do you want to bring to the profession?
After going through these questions, you may have a clearer focus on what your nurse mission statement should be. These questions could also bring up other questions in your mind, and you may not have answers to them right now. That's okay. As you go to work this week, you can also examine yourself and see where you shine the most, so to speak. Indirectly, you may be answering these questions without even realizing it.
Putting it all Together
Now, let's look at a few examples of mission statements. There's no magic formula in structuring it, and you can engineer your statement however you choose. Perhaps the following will give you some ideas, though.
My mission as a registered nurse is to provide competent and compassionate care to every patient and family member. I vow to remain educated, honest, and professional for the duration of my career.
In going to work as a nurse every day, I will be loving to people of all backgrounds and ethnicities. I will help educate people with substance abuse and work closely with social workers to help them be placed in programs to overcome their addictions. I will never show any judgment and will remember that we all are flawed and have weaknesses.
I devote myself to employ best practices in nursing care and help ease the suffering of those with chronic medical conditions. I will remember that pain is subjective and considered a vital sign, and I will do everything in my power for people to be without pain.
I hope that you are encouraged to develop your own nurse mission statement! Enjoy the process and what it reveals about you.
Also be sure to check out how to define and attain a nursing goal in a nursing care plan.
For more information on Nurse Mission Statements check out:
The 7 Habits for Managers: Managing Yourself, Leading Others, Unleashing Potential (Franklin Covey Box Set, Includes: 1 Audio CD, 1 CD-Rom E-Tools, 1 Managing Essentials Guidebook, 1 Work Matters 7 Habits Maximizer, and Spiral Guidebook
7 habits of a great manager
How to Develop Your Personal Mission Statement
115 Mission Statements and Company Core Values: plus How To Write A Mission Statement That Works
The Path: Creating Your Mission Statement for Work and for Life
101 Mission Statements from Top Companies: Plus Guidelines for Writing Your Own Mission Statement
See Also
Save
Save
Gain Confidence & Crush Your First Year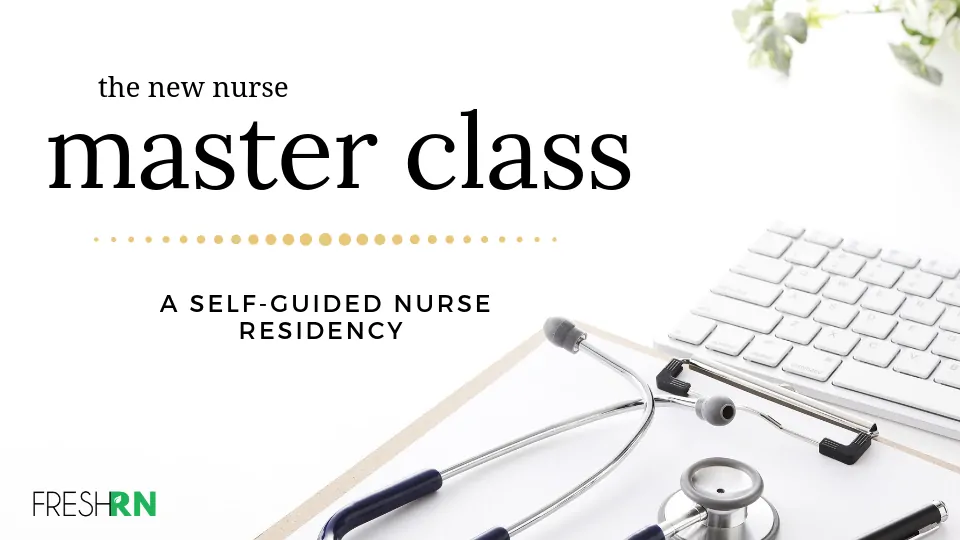 Your first year as a nurse can be daunting. You need someone in your corner telling you what your managers really need from you, helping you learn to interact with your precentor, and really just manager your like. Find all that an more with the Fresh RN New Nurse Master Class.
Start Now
Download Nurse Bingo Today!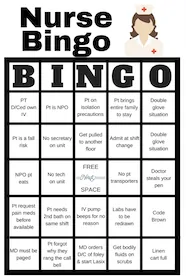 Liven up any shift with a fun game of bingo. See who can fill a row first!
Fill a whole card and lose grip with reality.
Your privacy is protected. We will never spam you.