*articles contain affiliate links*
The nursing shortage and an issue that affects many areas of healthcare. It can cause problems with staffing units safely, paying nurses fairly, and generally caring for an aging patient population.
Few people can understand why, when unemployment consistently hovers around nine percent, there is a nursing shortage. When it seems like there are jobs for the taking, why aren't they being filled?
While it seems that hospitals and health care centers should have an excess of nurses when other jobs are scarce, as with many things, the nursing shortage question involves more than meets the eye. So while the U.S. Bureau of Labor Statistics predicts that demand for nurses will grow by 26 percent between now and 2020 — translating into 1.2 million new jobs — that doesn't necessarily mean that the unemployment problem is solved.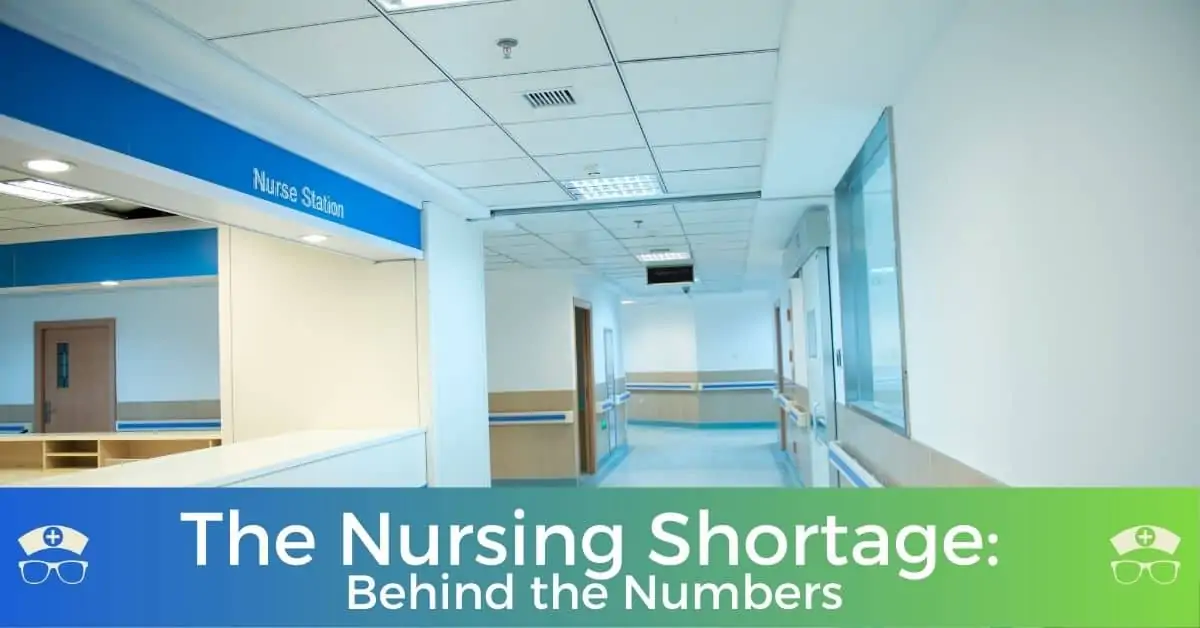 So What's the Reason for the Nursing Shortage
There are multiple causes for the nursing shortage and taken together, it's easy to see why some regions are having a hard time keeping their hospitals and doctors' offices staffed.
There Aren't Enough Nursing Educators
The fact that there is a nursing shortage doesn't mean that individuals are not working to become nurses. Applications and enrollments at nursing schools are at unprecedented levels, and many schools have waiting lists for qualified candidates. But with so many people attending classes, there is also increased demand for qualified instructors; there just aren't enough of them. In fact, the American Association of Colleges of Nurses released a study in 2012 indicating that nearly two-thirds of all nursing schools were forced to waitlist or decline applicants due to a shortage of instructors.
Part of the problem is that many nursing educators are getting older, and younger nurses are not yet qualified to provide education and training. In addition, many qualified educators are drawn to hospitals, thanks to higher pay and benefits. The overall effect is that in some areas there are limited openings for new nursing students — and fewer nurses graduating each year. Some institutions are working to develop solutions to the problem, offering RN to BSN online programs and developing bridge programs that allow nurses to earn their master's degree and become nurse educators.
There Isn't Enough Money
In some areas, the nursing shortage isn't a problem of not enough people, but not enough money to pay people. Although some states, including California, have implemented mandatory nurse-patient staffing ratios, some hospitals simply do not have the budget to pay for more nurses on the floor. As a result, some nurses must take on extra patients or duties, while in other places, facilities are forced to close beds or floors due to a lack of staffing. This is the classic "short-staffed" scenario, which creates the perception that there aren't enough nurses to fill the positions.
More Patients, Sicker Patients
The American population is aging, and as the baby boomers move into retirement, demand for health care services is increasing. Beginning in 2014, when the Affordable Healthcare Act takes effect and the vast majority of Americans are insured, that demand will only grow. Combine the increased patient population with the fact that patients are seeking care for complex and often chronic conditions, and the need for nurses is all but guaranteed to outpace the number of qualified professionals available to provide care.
Challenges Within the Profession
While many nurses consider their profession a calling rather than a career, the fact remains that not everyone is cut out for the demands of a nursing career. Experts call this the "willing nurse shortage," pointing to the fact that in some segments of nursing, there just aren't enough nurses willing to take on the job. Whether it's due to burnout from long hours and pressure to meet patient demands, or problems managing the multiple expectations from administrators and physicians or stress from meeting professional nursing standards, there is significant turnover within the nursing field. In some cases, the existing shortage only makes the problem worse, as nurses who work in short-staffed units may seek less stressful positions or careers. Without an adequate number of new nurses available to fill those open positions, the shortage only increases.
Dozens of organizations, including governmental agencies, universities and professional organizations have researched the nursing shortage problem and potential solutions to determine solutions. Most predict, thanks to a population of nurses who are getting older and are likely to retire within the next decade, the crisis will not ease up anytime soon. However, despite the challenges ahead, the nursing shortage still means that now is the ideal time to embark on a nursing career, especially with new programs and partnerships between nursing schools and health care facilities designed to ease the way to becoming a nurse. While no program can guarantee employment, a well-trained nurse will always have good prospects.
Nursing Shortage Infographic

About the Author: Laurie-Ann Vincent experienced the nursing shortage firsthand during her days as a maternity nurse in a large Southern hospital. After earning her master's degree, Laurie took a position teaching at a local community college, training the next generation of nurses to care for the smallest patients.
Download Nurse Bingo Today!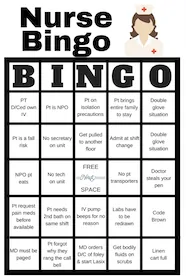 Liven up any shift with a fun game of bingo. See who can fill a row first!
Fill a whole card and lose grip with reality.
Your privacy is protected. We will never spam you.