*articles contain affiliate links*
Personalized gifts for nurses are one of the best ways to give your nursing friends, family or colleagues a great gift that they will cherish for years to come. No matter what nursing specialty, or years of experience, they are sure to love any of these amazing and beautiful gifts.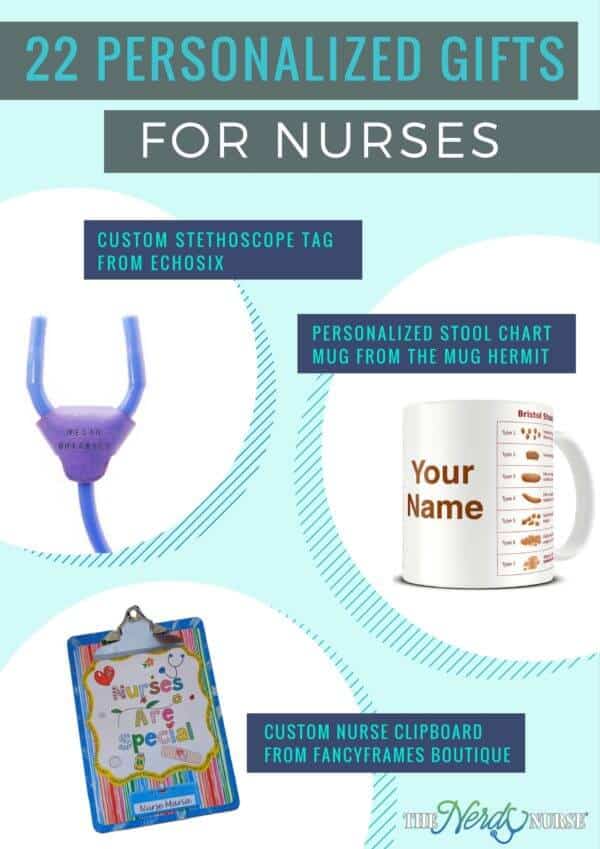 Find the perfect gift for a nurse doesn't have to be a challenge. In fact, there are hundreds of customized gifts for nurses on Etsy. I find that finding a great gift isn't that hard at all. What becomes a challenge is narrowing it down amongst all the great possibilities. From a personalized nurse jacket to a custom stethoscope tag, the options for custom nurse gifts are nearly endless. So we've rounded up some of our favorites to make the task of finding that perfect
Personalized Gifts For Nurses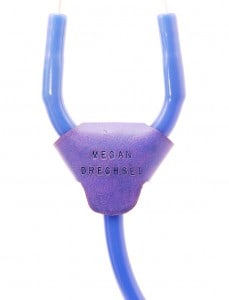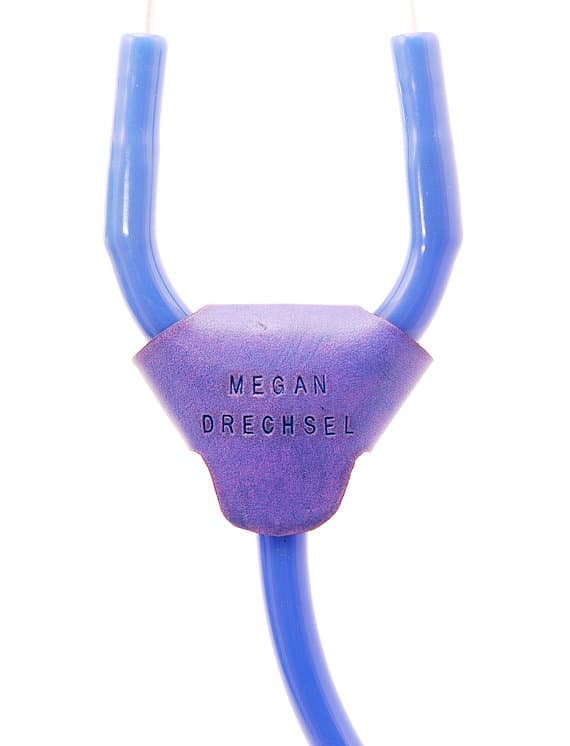 This is an excellent way to customize a stethoscope. This stethoscope tag has the nurses name monogrammed on your choice of colors to slide over the stethoscope.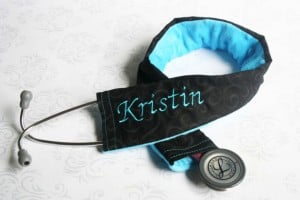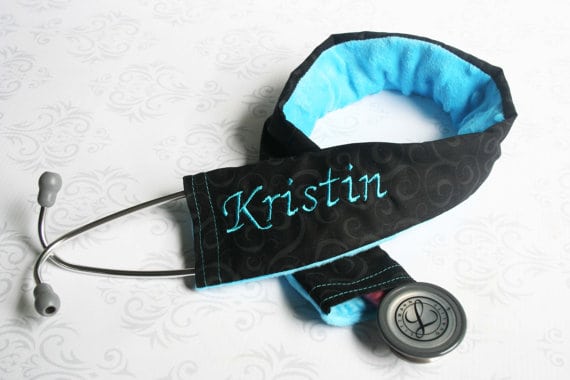 This cloth Embroidered Stethoscope Cover is a fantastic choice since it can so easily be slipped on and off for cleaning!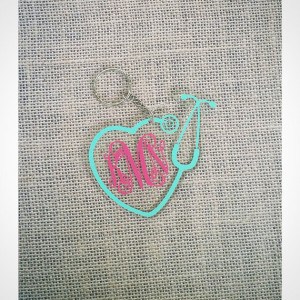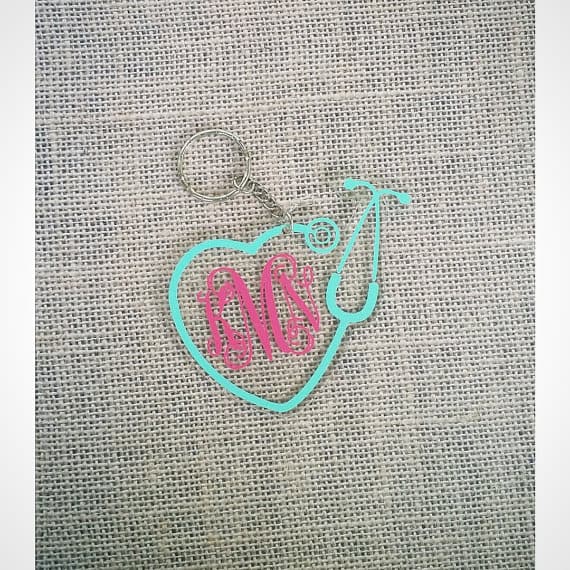 This beautiful Monogrammed Stethoscope Key Chain pays homage to the one of the most caring professions. If you're in the South, this is pretty much a must!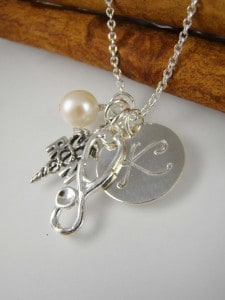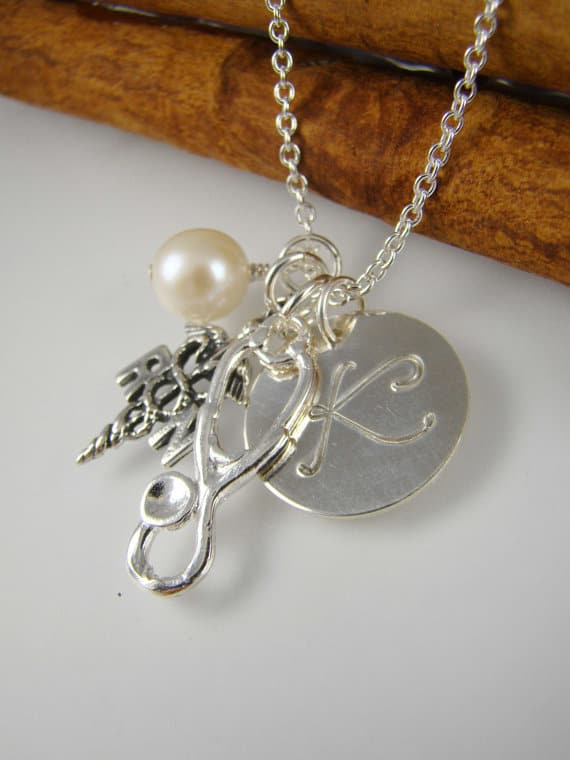 This adorable charm can be personalized and added to any stethoscope. A Stethoscope Charm is a great unique gift that would be great to give to a new grad at their pinning ceremony or as a charming stocking stuffer.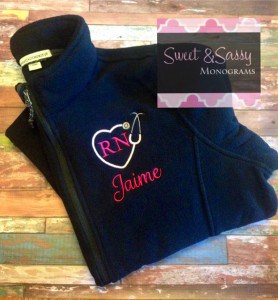 This Nurses Heart Fleece Jacket is a great custom embroidered piece of clothing to help keep a nurse warm in the winter months! In the South, monograms are a way of life, so they are the item of choice if you're in need of an embroidered fleece jackets for nurses. This monogrammed nurse jacket is one of the most practical nursing gifts you could give someone. If you'd like an RN jacket that's even practical for work (and will make a nurse look very professional), you can also check out our post on a great lab jacket for nurses.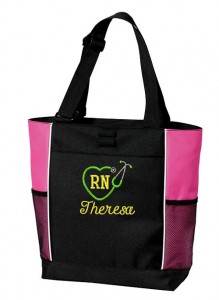 This Personalized Nurses Tote is a cute addition that can be stuffed full of goodies and treats to create an awesome gift for your favorite nurse! A personalized nurse bag is a practical gift for nurses because nurses always seem to carry a ton of stuff with them. You can put their full name or be a little more concise with a monogramed nurse bag. Most nurses would love to have a bag like this to hold their gear, take to the beach, or use for grocery shopping. Often personalized nursing bags can be ordered in bulk from sites like Vista Print.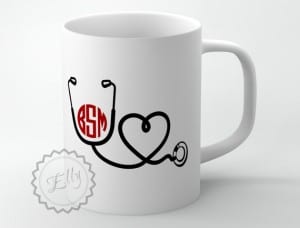 In the words of Lorelai Gilmore, "Coffee. Coffee. Coffee." This is a mug even a Gilmore would love, even though she's not a not. Nobody will have one like this Monogrammed Nurses Coffee Mug! Cute, fun and functional!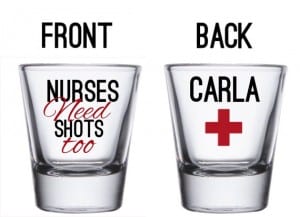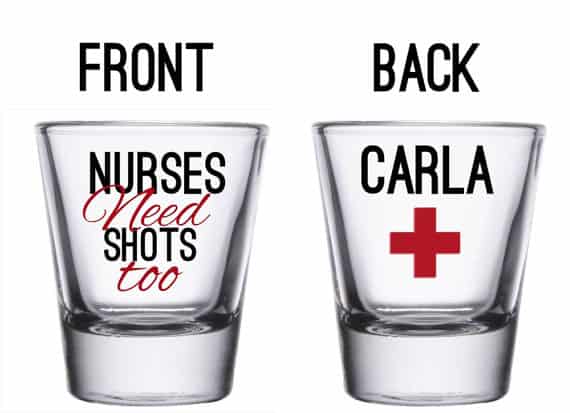 Nurses Need Shots Too! At least that's what this Nurses Custom Shot Glass declares!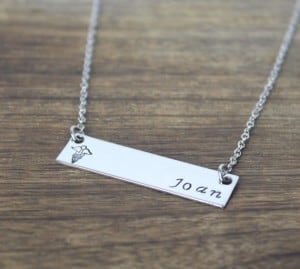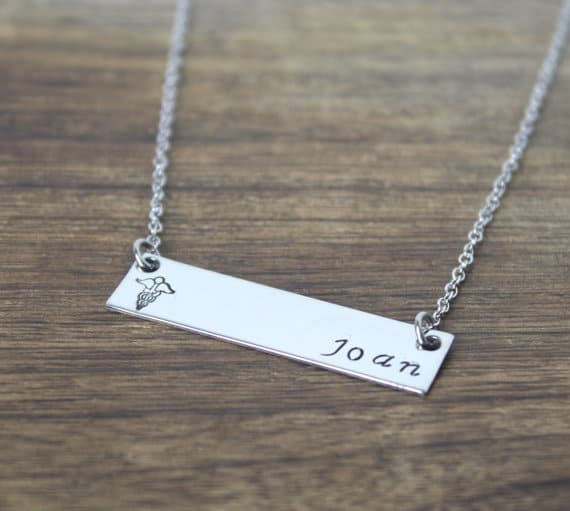 This necklace is a great choice for the person that prefers a sleek and simple kind of jewelry. A Custom Nurse Necklace is simple, and understated, and would be a beautiful piece for any nurse.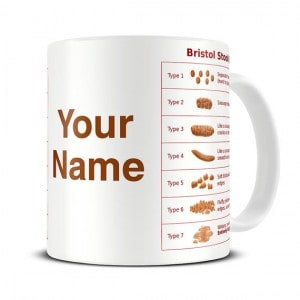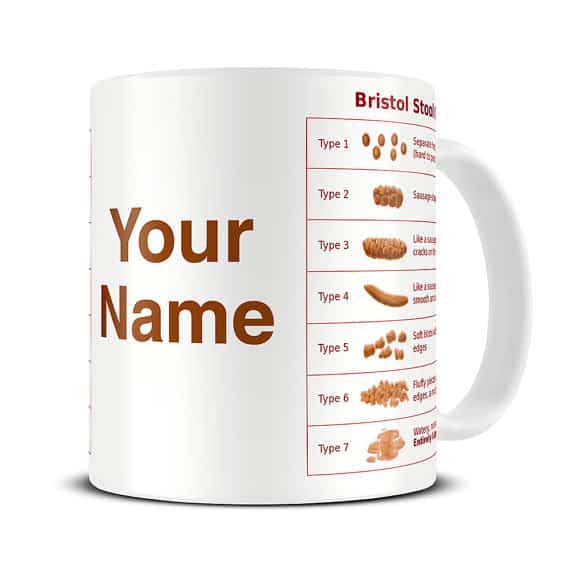 Every nurse knows how to ask about stool color and texture. Now this Personalized Stool Chart Mug can take the chart along with them all day long!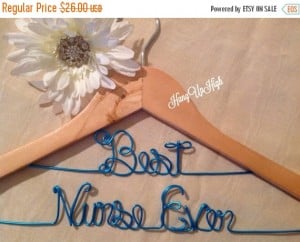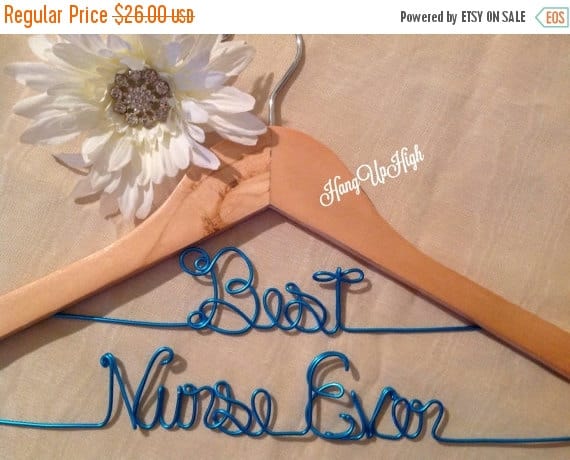 This adorable Best Nurse Ever Hanger is a unique choice to help your favorite nurse hang up her scrubs each day!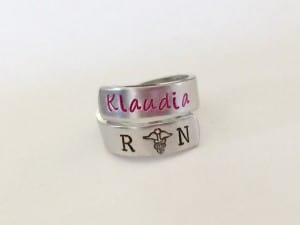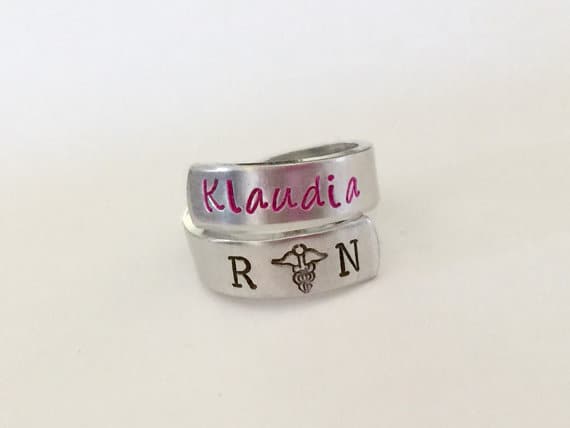 This Custom RN Ring is a truly unique favorite in our list of personalized gifts for nurses! No two rings are alike!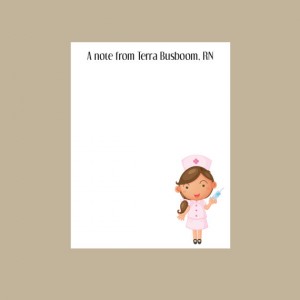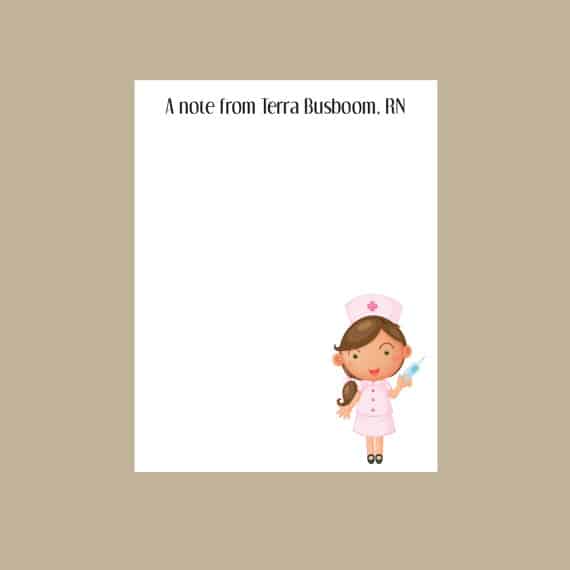 This Personalized Nurse Notepad is a great choice for any nurse in leadership. A great personal way to share notes, tips, or even a handwritten thank you note!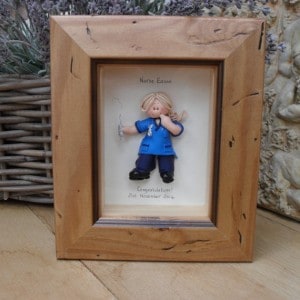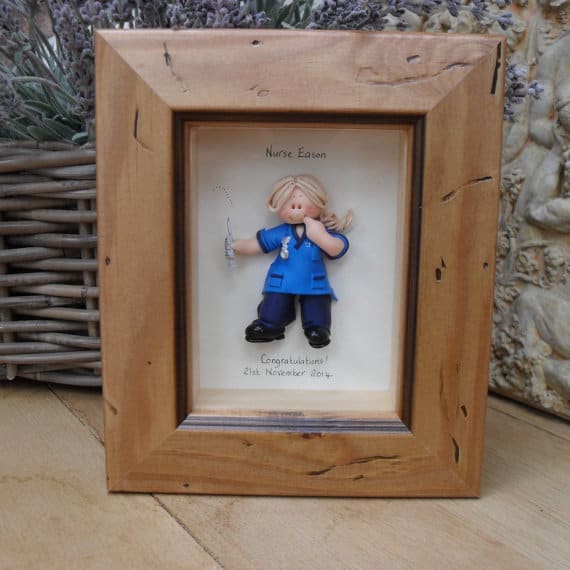 This is such a cute Framed Polymer Clay Nurse that is great for hanging in a nurse's office or putting on their desk!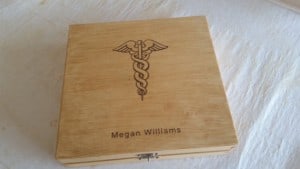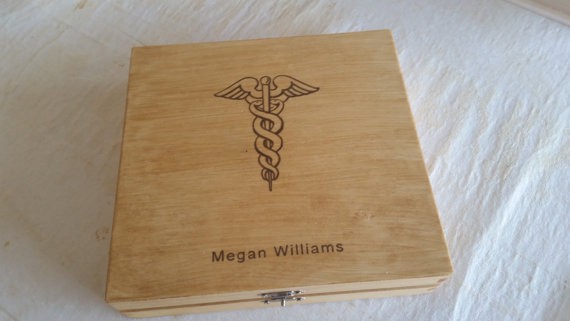 This Personalized Nurse Keepsake Box is a special choice because it is unique, classic, and a great way for your favorite nurse to hold her jewelry, keys, or keepsakes!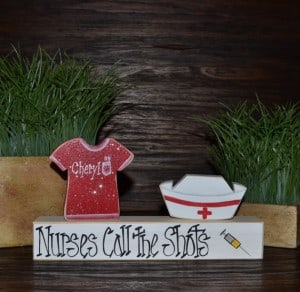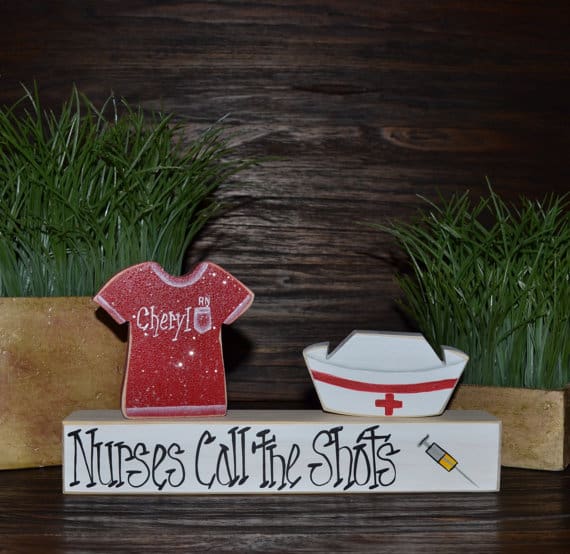 This is a great little piece to go on your mantle. This Personalized Nurse Gift Box Set is one of our favorites on this list of personalized gifts for nurses.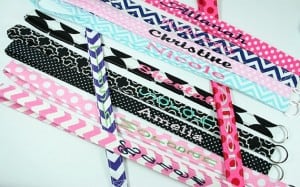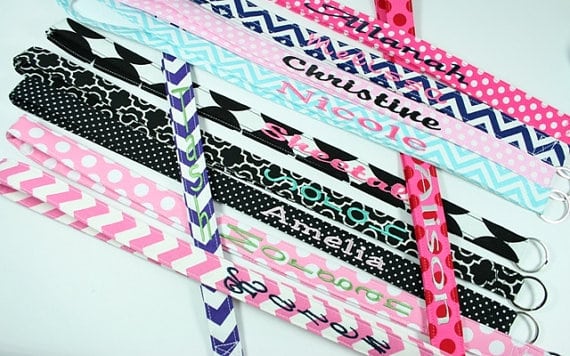 This Personalized Nurse Lanyard from ModThirteen is a cute way for your favorite nurse to wear their badge to and from work!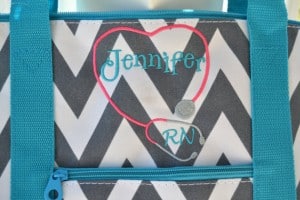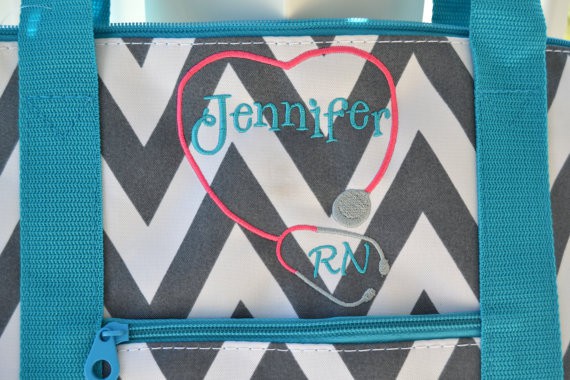 This Custom Nurse Bag is a good option for a nurse to carry their wallet, lunch or other daily necessities to work in.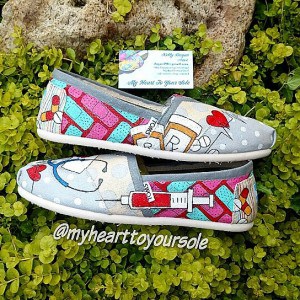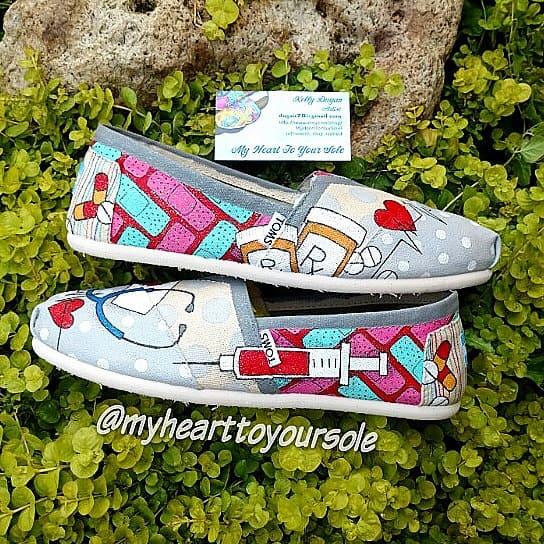 These Nurse Toms Shoes are hand painted and a great adorable gift for the nurse in your life! Note: These probably aren't the best choice to wear to work. It would be awful to get bodily fluids on them.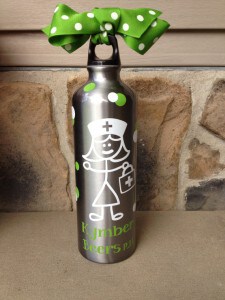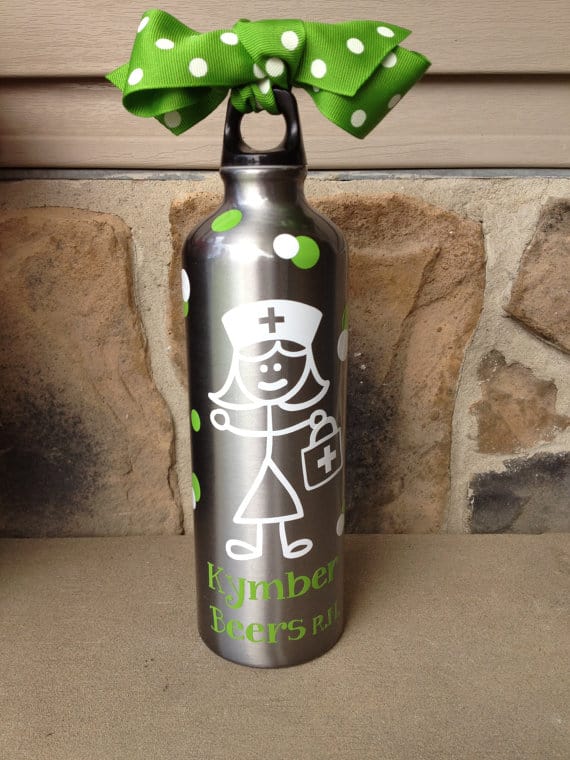 This cute Personalized Nurse Water Bottle is a great choice to help a nurse in your life stay hydrated. This nurse water bottle is unique and practical. If you don't like this design, there are many other water bottle styles to choose from. Show you care by helping a nurse stay healthy.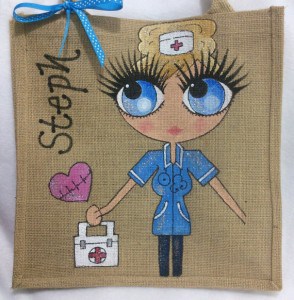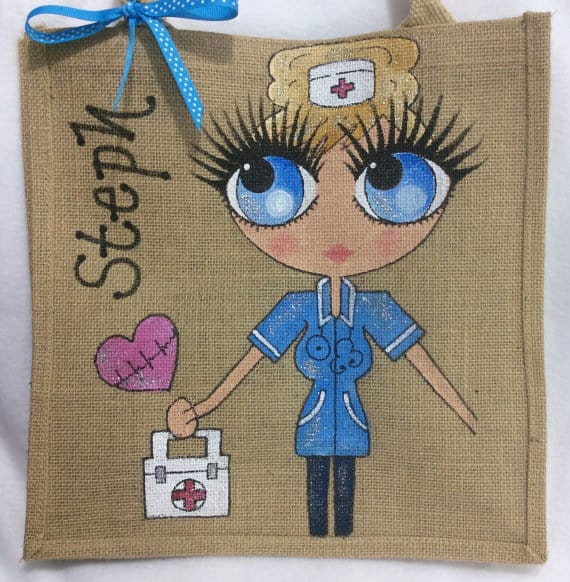 This is such a cute hand painted Personalized Nurse Handbag or Giftbag! — What big eyes your nurse bag has, the better to assess my patients with, my dear.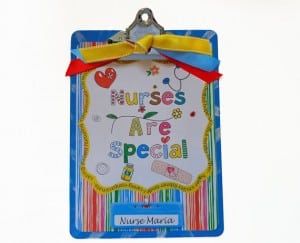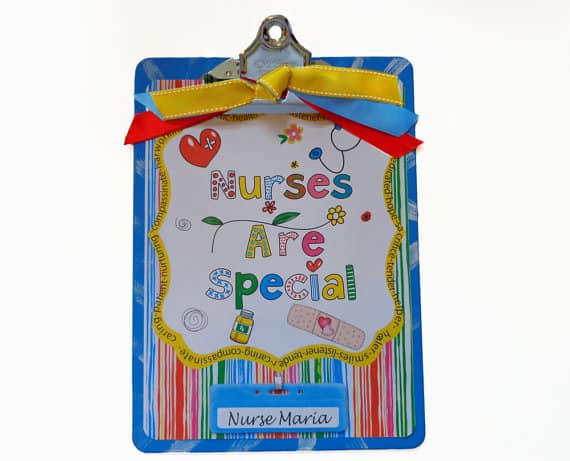 Every nurse needs a great clipboard, and this Custom Nurse Clipboard is a great choice! If a personalized clipboard is not needed, we have a list of the best clipboards for nurses that you can take a look at.
This amazing list of personalized gifts for nurses is a perfect way to give that special nurse in your life a great gift! And don't forget to thank that amazing preceptor with one of these appropriate and thoughtful gifts for preceptors.
Want a gift that is a little more functional? Consider getting the nurse in your life a great stethoscope, a comfortable pair of nursing shoes, or some unique nurse watches.
What is the best gift you've ever received?
Save
Download FREE Nurse Gift Tags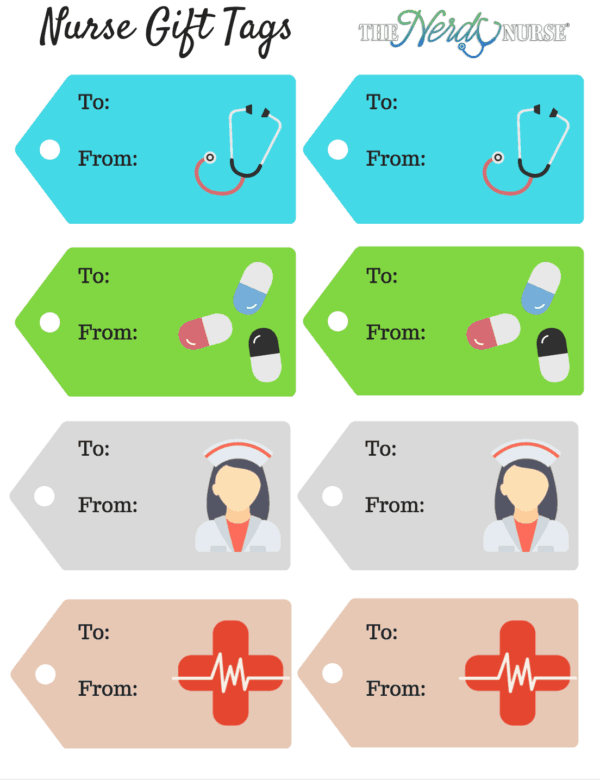 Sign up for updates & get FREE nurse gift tags instantly.
Your privacy is protected. We will never spam you.
Download Nurse Bingo Today!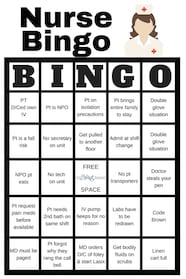 Liven up any shift with a fun game of bingo. See who can fill a row first!
Fill a whole card and lose grip with reality.
Your privacy is protected. We will never spam you.