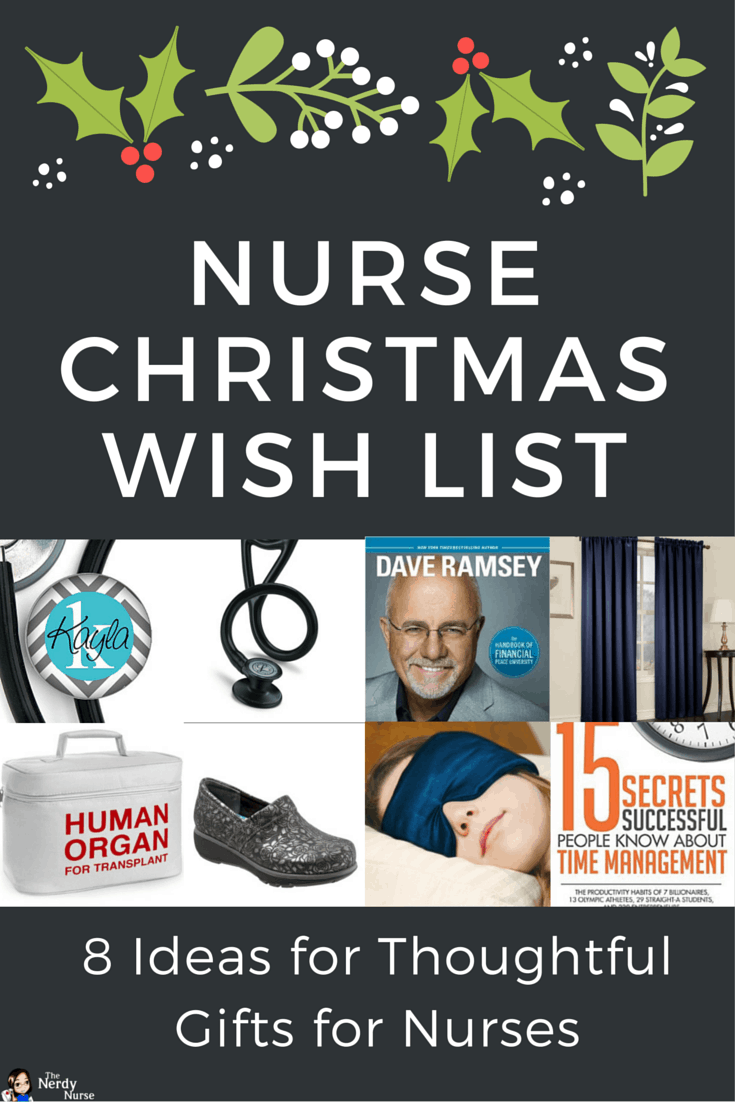 A nurse's Christmas is often not like others. Instead of spending the day with their families, many nurses will spend the day caring for the for patients that are too sick to go home. On Christmas morning when you're running downstairs, wearing your Christmas pajamas
, excited to spend time with your family, think of the nurses and other healthcare workers who are taking care of the sickest of the sick. While the rest of the world gets a day to relax and spend time with family, nurses remaind hard at work. It's a hard job, but, fortunately, many people are aware of how difficult it can be and are very supportive of nurses.
I was thinking of many the things that many nurses struggle with, especially during the holidays, and decided that I would put together a nurse Christmas wish list. These are things that almost every nurse wants (or has wanted at some point in their careers). Some of these can't be wrapped up and put under a Christmas tree, but a few of them can.
Nurse Christmas Wish List
1. More Sleep
Getting enough sleep is elusive among nursing. You're more likely to actually remember to move the Elf on the Shelf than get a full 8 hours. Nurses are busy. When you work 12-hour shifts, that usually end up being closer to 13, commute another hour or so, shower, and eat, you barely have enough time to lay down, much less sleep a full 8. On the best nights, most nurses are thankful to get 6-7 hours, but that extra hour could really make a difference in energy level and overall health. Although you can't take the stress of life away, you can do a few things to make sleeping easier. If you have a nurse to buy for this Christmas, consider a few sleep aids to add a few extra winks to a nurse's night.
I'd recommend…
I swear by my sleep mask. I have a hard time falling asleep if there is an ounce of light in the room. My soft, cool, and thick sleep mask has made the difference for me. Best of all, sleep masks are super affordable, practical, and incredibly thoughtful. Pick one up on Amazon starting at as little as $8
or around $25 for this super soft version
.

Whether you're working night shift or day shift, light can still creep in those windows and make it difficult to sleep. While the sleep mask is a good start, if you want to up the ante, blackout curtains (also referred to as room darkening curtains) would also make a great gift for a sleep-deprived nurse. You can pick up panels for around $10 each
. Get 4, since most bedrooms have at least 2 windows.
2. More Money
Nurses are not paid enough. The workload is demanding, and the salary has not kept up the rate of inflation and the level of stress and responsibility that come with the job. What's worse is that unless nurses change jobs every few years, they are often not being paid a fair wage for their years of experience. There's no way to wrap up a pay increase and put it under a tree; however, there are things that nurses can do to increase their salary and brighten their Christmas. Here's a few ideas to increase the cash in a nurse's bank account.
I'd recommend…
Asking for a Raise
It seems too simple, but it often works. However, it takes some planning to do it correctly. You can't just barge into your manager's office after a particularly difficult shift and demand to be paid more for the work that you do. You won't be taken seriously, and a few incident's like that could get you fired. Instead consider reading up on proven tactics that work when asking for a raise
, and then drafting a proposal outlining why you deserve a raise and how much want, and scheduling a meeting with your nursing manager.
Pursuing Higher Education
Most healthcare employers will give a slight pay increase when you obtain a higher degree. They will also usually cover a large portion of the costs associated with school, and many nurses qualify for scholarships and grants that will make higher education virtually pay for itself.
Growing Personal Wealth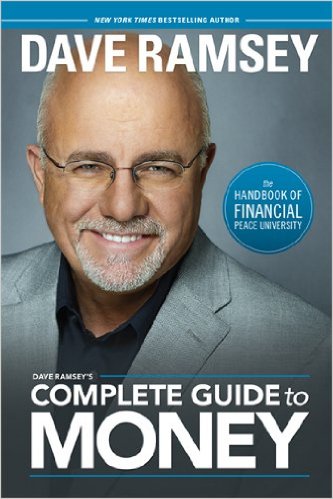 While a raise would give some instant gratification, building wealth is the correct way to have "more money." There are many experts in this field, but without a doubt Dave Ramsey is one of the most popular and has one of the simplest plans. The best thing is, it actually works. Dave Ramsey's Complete Guide to Money: The Handbook of Financial Peace University
is a great way to change the way you think about money, and provide value for almost any nurse.
3. More Time
"If I could save time in a bottle, the first thing that I'd like to do…
" is give it to nurses! Seriously, 12-hour shifts seem long, but there is never enough to get everything done. I know there are two shifts for a reason, but more time would help. Since you can't exactly bottle time, there are going to have to be some creative and thoughtful alternatives to make a great nurse Christmas gift.
I'd recommend…
Time Management Skills
Learning to better manage your time can mean the difference between a great shift and the worse shift of your life. While mastering time management can take years, learning some fundamental habits of effective time management can make a difference in the stress a nurse feels at work. Fortunately, there are many excellent books on this topic. I would recommend one of the following great gifts for nurses who need more time:
4. Something Personalized
One of the most thoughtful gifts for nurses is something personalized and bought just for them. Chances are if you took the time to put their name one it, you put some actual effort in picking it out and gifting it to them. Personalized nursing gifts can practical and functional or purely fun.
I'd recommend…
Stethoscope Tags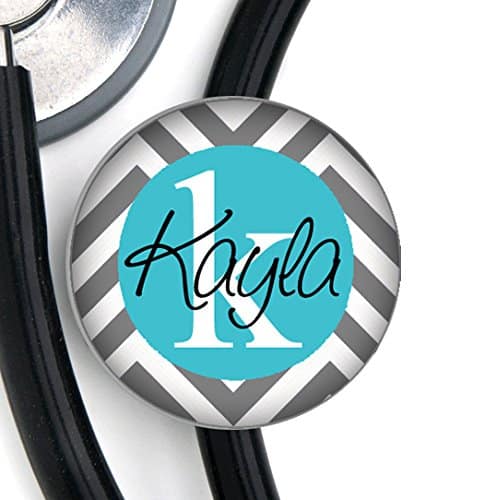 Many nurses have stethoscopes that look almost identical. Littmann stethoscopes
are awesome, but they do lend themselves the growing legs and walking away, often around the next of physicians. If only Littmann would design different stethoscopes for nurses and doctors. A stethoscope tag
is simple, affordable, and very personal. It's something that a nurse will use every day at work and it will remind them of you. This is not an item you can pick up at a gas station, so plan ahead if you want to add this to a nurse Christmas list. These can usually be purchased for less than $10 on Amazon
.
5. A More Manageable Patient Load
This is one intangible item that I really do wish I could package and put under every nurse's Christmas tree. The dangers of unsafe patient loads are many, and healthcare organizations are having a difficult time making ends meet with all the changes in reimbursement. This means the risk of nurses having more patients than they can handle is on the rise. Many states do have safe staffing laws on the books and nursing unions, but there are even more that do not. It pains me not to have a clear solution for this issue, but I do have a suggestions for a thoughtful, and completely free, gift for nurses everywhere.
I'd recommend…
Take Action

Write your congressional representatives and let them know that safe staffing for nurses is a must. Share the safe staffing campaign on your social media channels encourage your friends to support nurses and patients by contacting their government officials and demanding safe staffing laws. You can also take action on specific safe staffing bills.
6. Christmas Off
Many nurses spend Christmas Day or Christmas Eve at work instead of home with their families. It can't be escaped. People will always be sick, and nurses will need to be there to care for them. Nurses know this when they sign up for the job, but that doesn't mean we like it. Since there is a chance that a nurse in your life will have to work on Christmas, consider doing something special for them on that day.
I'd recommend…
Packing Their Lunch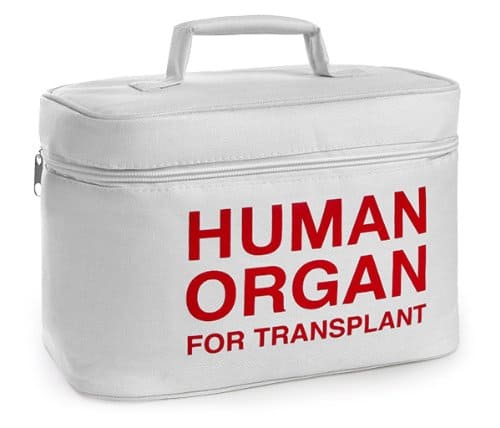 Make a special lunch for the nurse in your life and either bring it to them or pack it for them to take with them. There are many great recipes for quick and easy packable lunches for nurses. Or… If you attend a family gathering with food that has been prepared, make them a plate and take it to them. This won't be a substituted for spending time with family on Christmas, but it might soften the blow.
7. An Awesome Stethoscope
Nurses and stethoscopes go together like peas and carrots. They're a vital part of nursing workflow and are needed in any form of direct bedside care. Haveing a great stethoscope is a must. In fact, I wrote a post listing the best stethoscopes for nurses, but I'll save you some time and offer up my 3 favorites.
I'd recommend…
While you're picking up a stethoscope, consider adding a unique, and possibly personalized, stethoscope accessory.
8. Comfortable Shoes
When you're working long hours on your feet, comfortable shoes are an absolute must! Your feet are valuable and you only get one pair. You've got to take care of them. Nurses are on their feet for most of their 12-hour shifts and comfortable shoes aren't a luxury, they should be considered a requirement. I've written about the most comfortable shoes for nurses, top nursing shoes for women, and nursing shoes for men. However, I know that's about 20 pairs of shoes to look over, so let's make it a little easier.
I'd recommend..
Thoughtful Gifts for Nurses
Truly most nurses will be thankful for any gift they receive. It's not important that you get them something really expensive, or even specific to nursing. It's more important that you give them something thoughtful, supportive, and from the heart.
Nurses: What do you think is the perfect gift for nurses? What do you want to put under your nurse Christmas tree?
Download FREE Nurse Gift Tags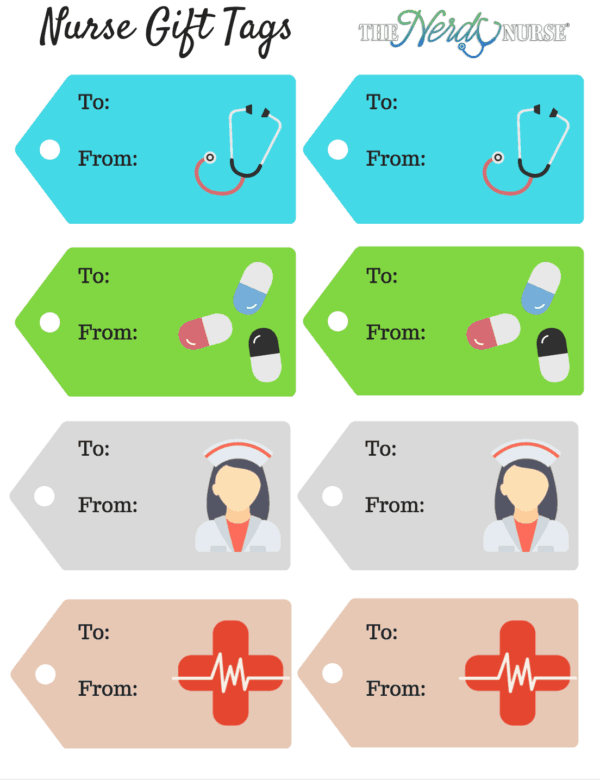 Sign up for updates & get FREE nurse gift tags instantly.
Your privacy is protected. We will never spam you.
Download Nurse Bingo Today!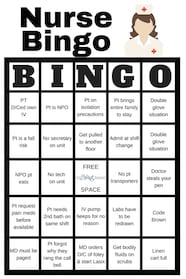 Liven up any shift with a fun game of bingo. See who can fill a row first!
Fill a whole card and lose grip with reality.
Your privacy is protected. We will never spam you.