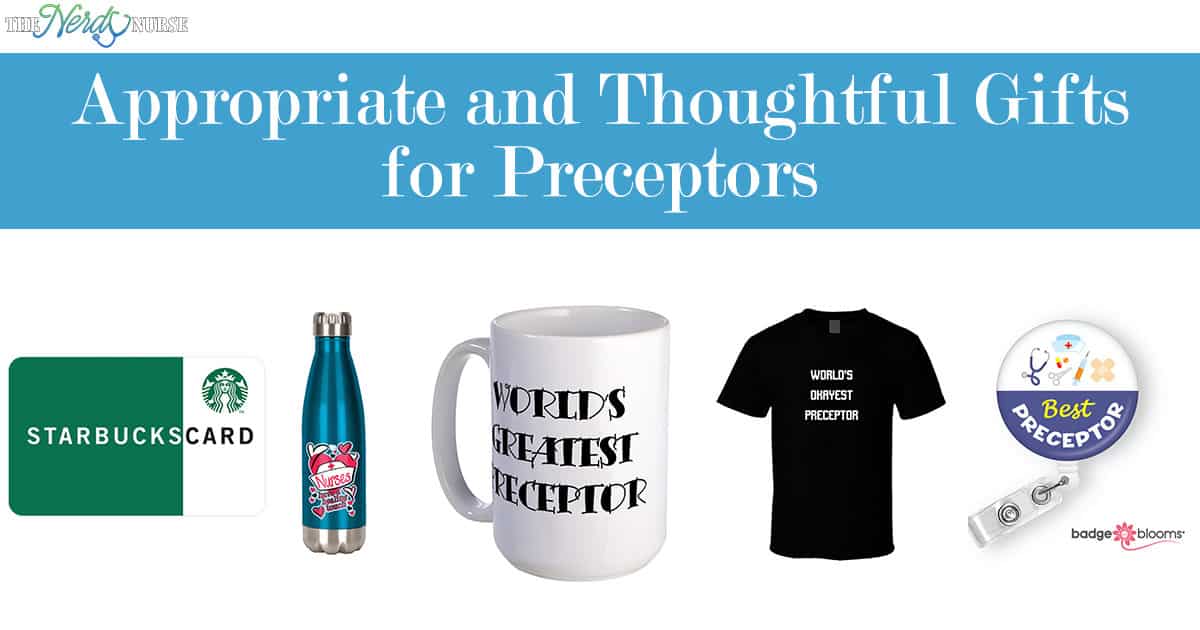 It's an honor to be a preceptor. I love taking a new nurse, or a student nurse, under my wing and teaching them the ropes of nursing. And while I find great joy in teaching, I also find it incredibly stressful. Not that the new nurse isn't smart, they are. It's just a stressful job, and it's very fast-paced, which means that it's easy to fall behind and it's easy to miss something. I have a routine, one I know that works well for me and my patients and keeps me in check throughout the day. If I have to hand over some of the responsibility to a newbie, or slow my pace down to explain something, it's much easier to overlook something important, or fall behind and have to stay at work charting until 9pm. Not to mention, it's my license that is on the line.
All that being said, it's important to show your preceptor that you're grateful for all their effort, and finding the right gifts for preceptors will help convey your gratitude.
We've talked about gifts for nurses, nurse graduation gifts, nurse figurines, and even gifts you can buy for the whole shift. Now let's look at gifts for preceptors.
How to Find the Right Gifts for Preceptors
As with any meaningful gift, knowing the recipient is key.
Usually in the preceptor/orientee relationship, there isn't too much personal talk that goes on throughout the day, unless you've got a slow day. But if you've got a month or two with your nurse, you'll start to pick up on some of their habits that could help clue you to the perfect gift for a preceptor.
Last year I had a preceptor for a new job that I took, and I didn't know what thank you gift to get her. So I just started observing more intentionally what she liked to chat about, and what activities she enjoyed outside of work. My thank you gift at the end of our time together was a bag of gourmet hot cocoa and a big pack of diet coke along with a thank you note. She was so touched and to this day still raves about how much she loved that hot chocolate. A simple nurse gift basket with some things you know she will use can be the best gift ever.
Hot Cocoa Drink Mix Gift Set – Ghirardelli Hot Cocoa Gift – Hot Cocoa Mix – Coffee Gifts – Best Gift for Coworkers, Friends, Boss Etc. (Gold)
Gifts for preceptors do not have to cost a lot of money, it's the thought behind them that counts. And being a good observer (not in the creepy way) will make your gift that much more meaningful.
"Oh what a Thoughtful Gift!!"
Maybe it's me, but I find such contentment in hearing those words! And I also really like buying items that I don't think the person would buy for themselves. Those are the best gifts.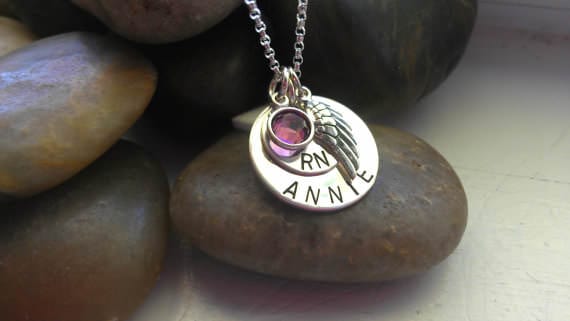 One of my favorite presents that I ever received as a preceptor was an RN necklace charm with my birthstone in the middle of it. It was so thoughtful and meaningful, and it's certainly not something that I would have ever bought for myself. I wear it all the time that I'm at work.
CompressionZ Below Knee High Compression Socks (1 Pair), 20-30mmHg, X-Large – Argyle Pink
What does every nurse complain about? Tired feet! Buy your preceptor a pair of high quality compression socks, and she'll be so thankful! There's so many fun, colorful compression socks out on the market now, and I know from personal experience that they can make your feet feel so much better after a long day running around.
Whiskey & Rum Barrel Aged Coffee Mug Gift Set Sampler – Premium, Single Origin Sumatra, Ethiopia, Rwanda Coffee Beans Barrel Aged Rum & Whiskey – 12oz (three 4 oz Bags) + Mug
Does your preceptor enjoy coffee? One thing that always makes going to work something to look forward to is when I buy myself a gourmet coffee drink. Right after college I was still trying to grapple with the whole getting-up-at-5am- thing, so I decided to buy myself a delicious and expensive coffee drink each day on my way to work. A $5 mocha-chip Frappuccino was all it took for me to be excited to get out of bed and head to work. As I got older and tried to instill the habit of living on a "budget", I realized that maybe I shouldn't do this every day…so I started making drip coffee. Oh what a step down! So needless to say, a coffee gift card would be a perfect gift for preceptors who enjoy coffee.
When all else Fails….
It's important to show your preceptor that you're grateful for all their effort. Gifts for Preceptors:
Some people may think gift cards are a "lazy option", but I think they're just fabulous. Does your preceptor enjoy reading? What about a magazine subscription? Or better yet…a nursing magazine subscription! Nurses need to stay up-to-date with healthcare trends, and the magazines that are out there now are really enjoyable to read as well as informative. Or, you could get him/her a gift card to the local scrub shop (we always need new scrubs…those things take a beating!).
The AACN has a lot of really nice gifts for preceptors, which are especially meaningful if your preceptor is certified or if they're a critical care nurse. Anything from pins to books to jackets, you're sure to find a thoughtful gift for them here.
Regardless what you choose to give to your preceptor as a thank you gift, one of the most meaningful things that you could do for them is write them a handwritten thank you card. If they know that you are grateful for their time and effort and that you learned something in the process, they will be very touched.
More Great Gifts for Preceptors:
CafePress – Best Nursing Preceptor Stainless Water Bottle 0 – Stainless Steel Water Bottle, 0.6L Sports Bottle

Nurse Preceptor Mug, Behind Every Great Nurse is a Great Preceptor, Nursing Educator's 15 oz Black Ceramic Coffee Mug, Nursing Gifts

Fast Facts for the Nurse Preceptor: Keys to Providing a Successful Preceptorship in a Nutshell (Volume 1)

Nurse Preceptor Gifts, Great Nursing Mug For Your Fav, White 11 oz Ceramic Coffee Cup

Nurse Preceptor Travel Mug – Literally The Best Ever – Gift Coffee or Tea Cup

Nurse Preceptor T-Shirt Best Nurse Preceptor Ever

Download FREE Nurse Gift Tags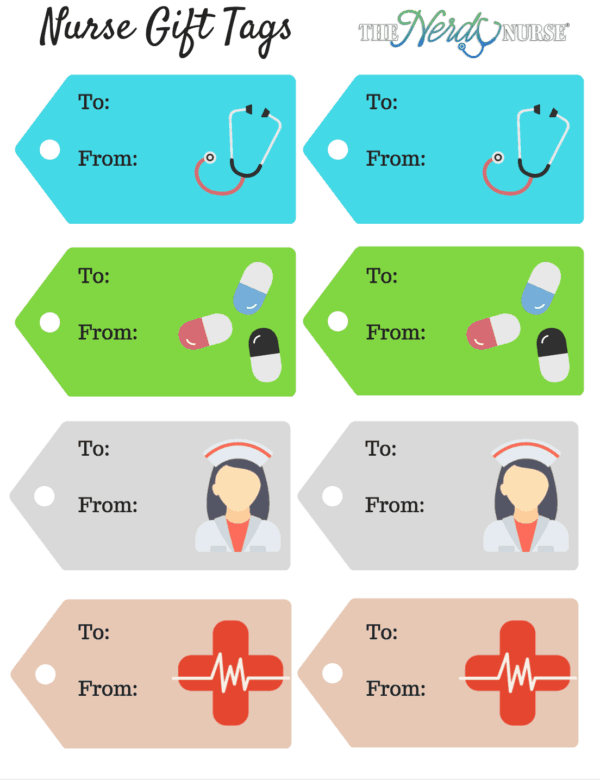 Sign up for updates & get FREE nurse gift tags instantly.
Your privacy is protected. We will never spam you.
Download Nurse Bingo Today!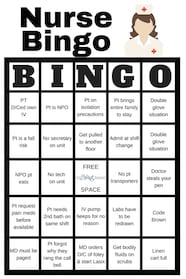 Liven up any shift with a fun game of bingo. See who can fill a row first!
Fill a whole card and lose grip with reality.
Your privacy is protected. We will never spam you.