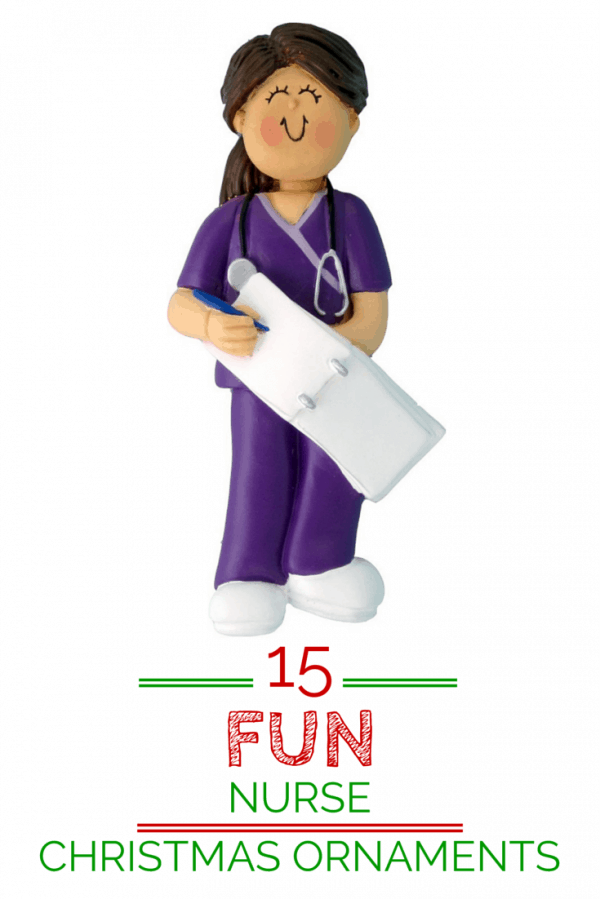 What better way to adorn a Christmas tree than to cover it with nurses? Nurse Christmas ornaments are a great way to show professional pride in your nursing career during the holiday season. There are so many available and range from the cute and cartoony to the delicate and beautiful. Every nurse show own at least one ornament that celebrates his or her chosen profession.
We've gathered together some of the best Christmas ornaments for nurses. Pick one up for yourself or a nurse you know.
Available in both blonde and brunette, this cute cartoon nurse is carrying and old school paper chart and wearing purple scrubs.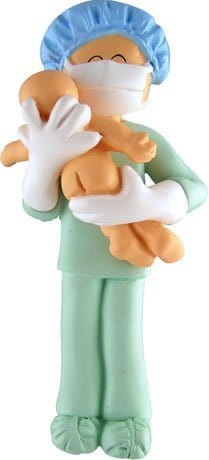 This ornament comes with a gloves, mask, surgical cap, and even a baby. Its like getting a bonus in your Christmas ornament. This is perfect for a nurse who work on a labor and delivery floor or a midwife.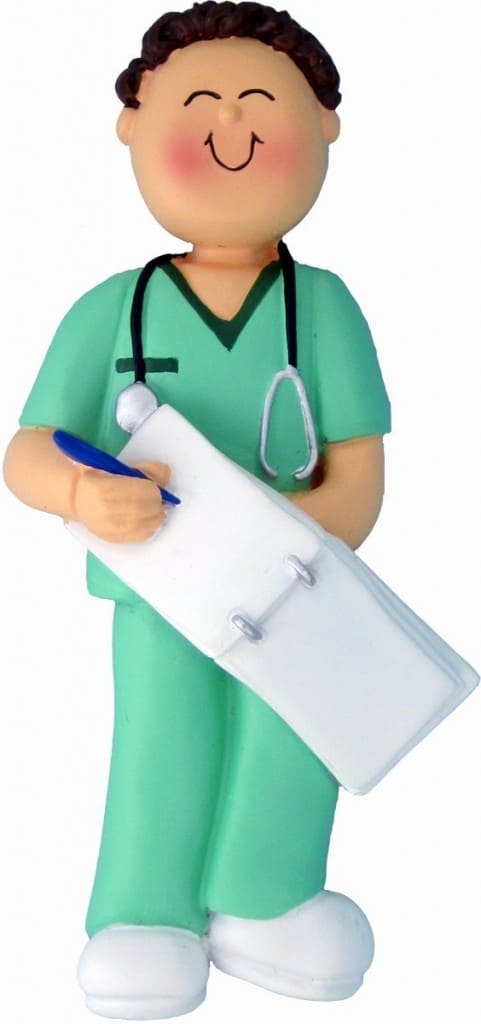 I love male nurses and I'm so glad that I was able to find an ornament just for them. He comes complete with a paper chart, pen, stethoscope, and surgical green scrubs.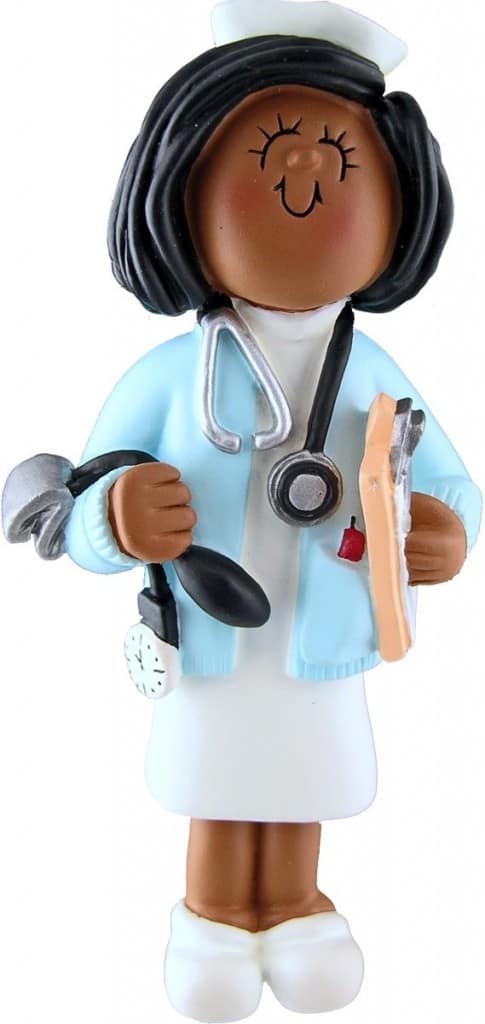 This African American female nurse ornament has a clipboard, blood pressure cuff, stethoscope, and a pen tucked away in her pocket.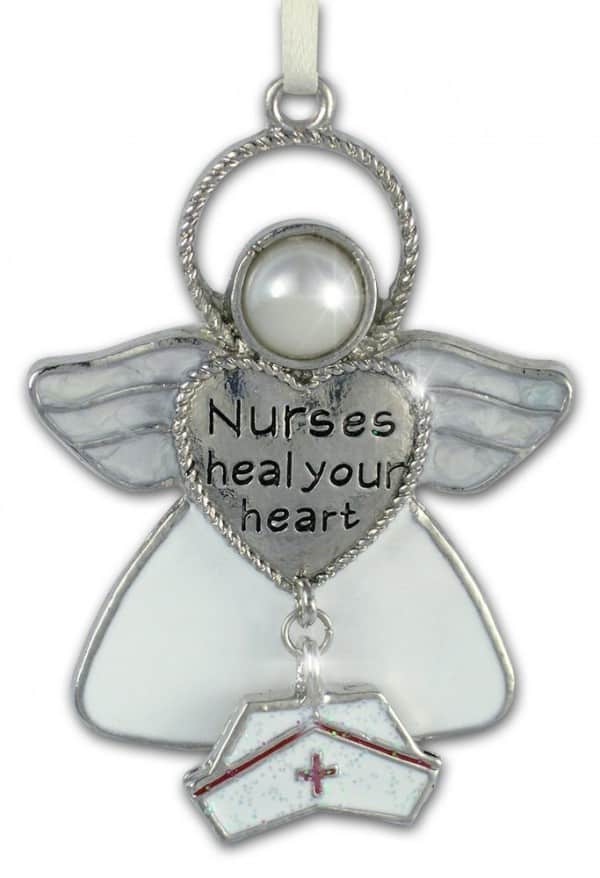 This angel may not sit on the top of your tree, but she'll have a place in your heart. A sweet and elegant ornament that will warm your heart every time you decorate your Christmas tree.

This dangling ornament has a silver finish and is covered in rhinestones and jewels. It will add a sparkle to any tree.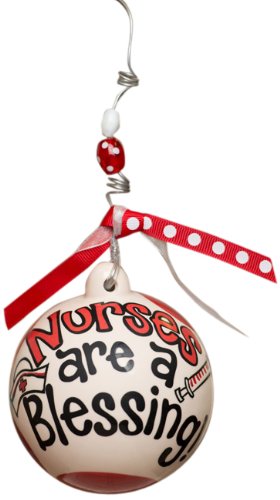 This whimsical ornament has a fun style that looks handwritten.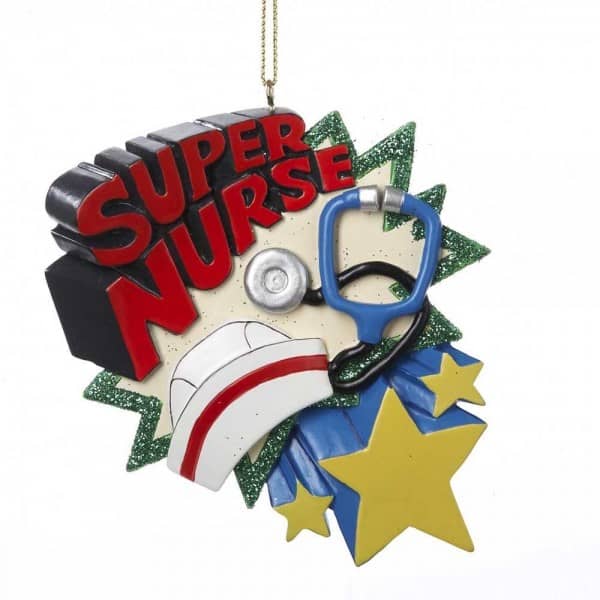 This super nurse ornament would be the perfect addition to any nurse who is into gaming or pop culture.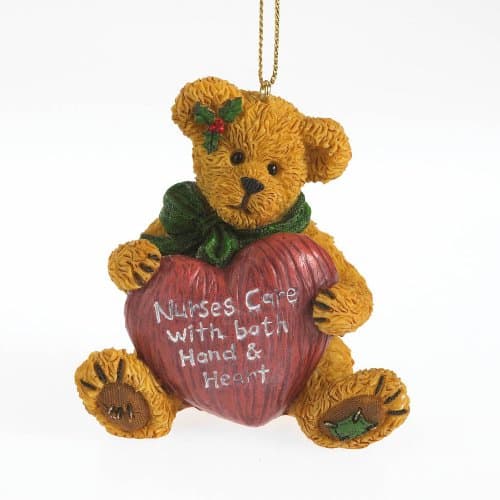 This ornament a cuddly bear that hugs a heart with the inscription "Nurses Care With Both Hand and Heart."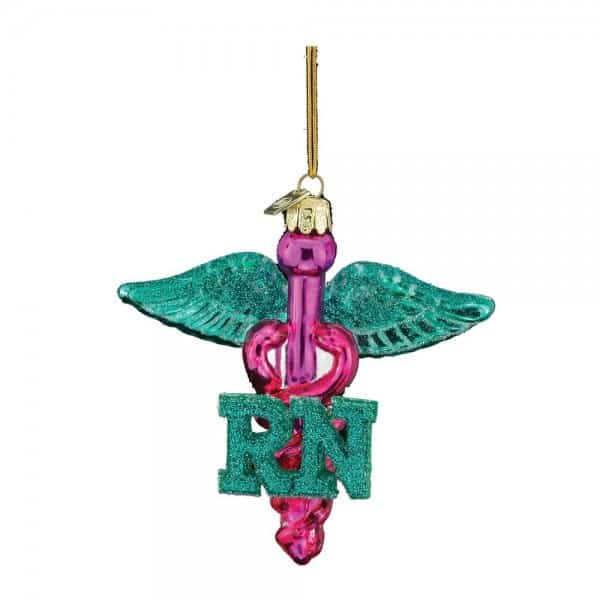 This funky ornament has bright colors and glitter. What more could you ask for?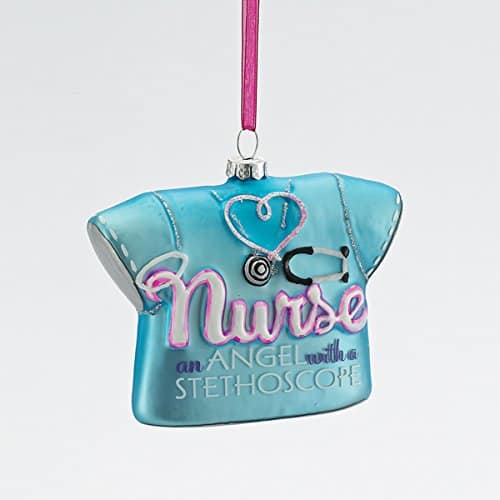 This ornament looks just like a scrub top. It features a halo and a heart-shaped stethoscope.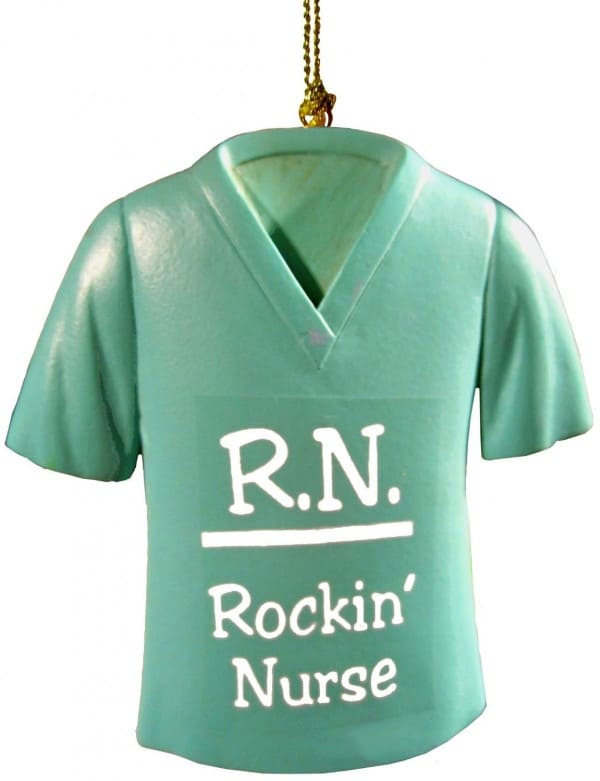 A surgical green scrub top is a familiar site to any nurse.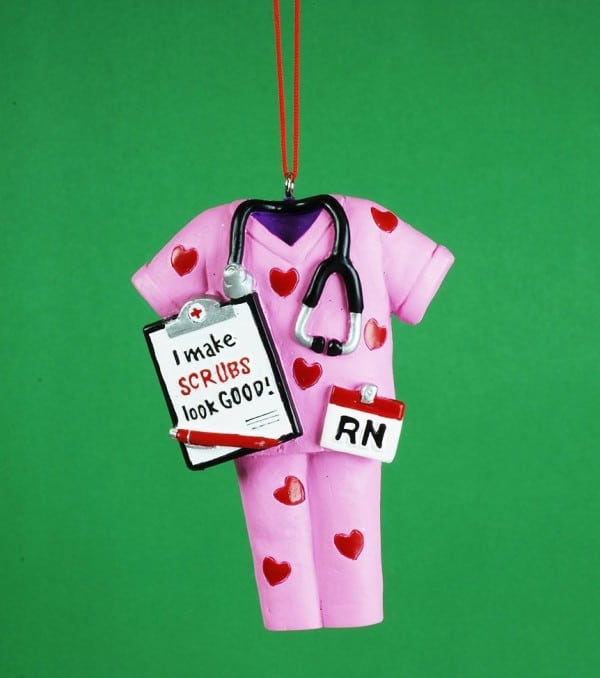 This ornament includes a pink set of scrubs with red hearts, a clip board with the phrase "I make this look good," and an RN name badge.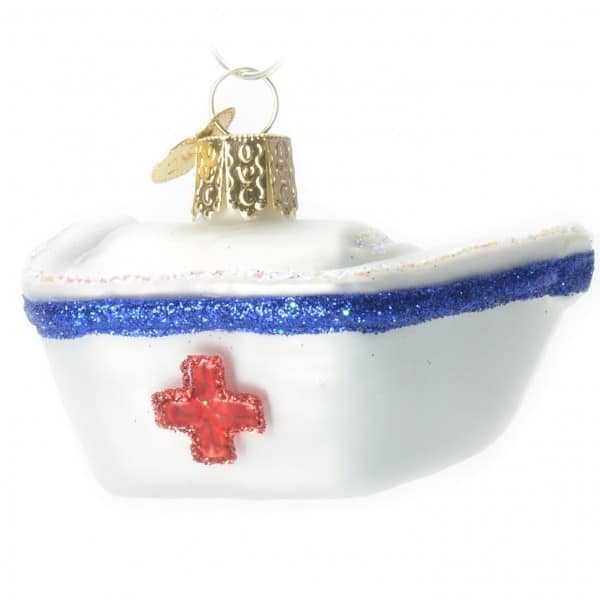 This nurses cap ornament has just a touch of glitter to add sparkle to your holiday tree.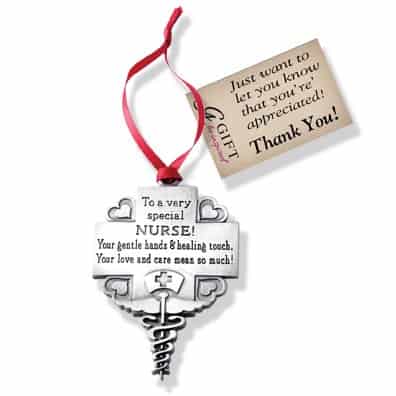 This ornament comes with a gift tag to let a nurse know you are thankful for them.
Download Nurse Bingo Today!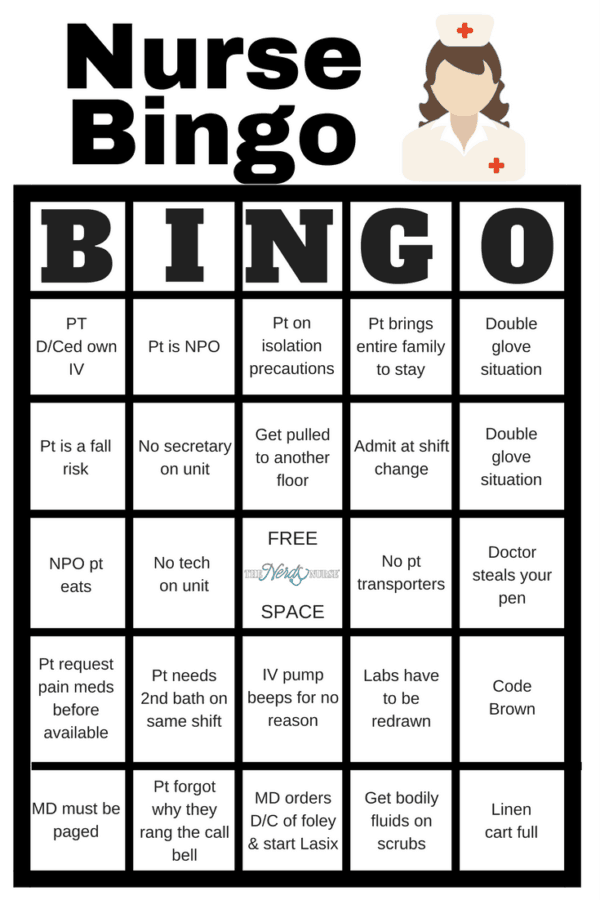 Liven up any shift with a fun game of bingo. See who can fill a row first!
Fill a whole card and lose grip with reality.
Your privacy is protected. We will never spam you.