*articles contain affiliate links*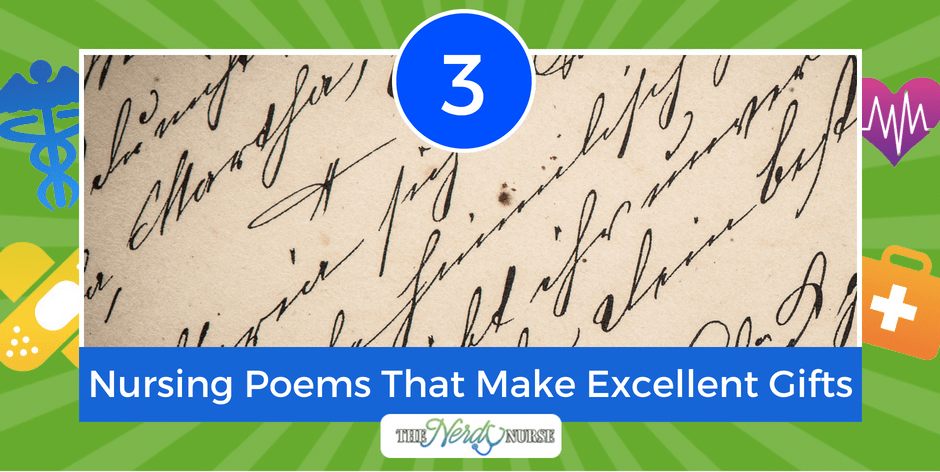 Poetry creates images in your mind and moves your heart like no other art form can. Finding a poem that says what you can't find the words to say is a beautiful thing. I hope one of these 3 nursing poems is exactly what you are looking for.
3 Nurse Poems For Gift Giving
These 3 nurse poems capture the essence of nursing. I chose them because of their beauty and the emotions they portray. If you send any of these poems to a friend, don't forget to credit the poet that wrote it.
Or have one printed out and placed in a nurse gift basket.
The Heart of A Nurse
Nurses are compassionate and caring,
With love in their hearts for all.
Forever extending a heart of mercy,
Always there when there is call.
Endless hours they stand on their feet,
Wondering, "Did I do my best
To help this patient get through this illness,
Ease their pain so they can rest?"
In their hearts you hear God's whisper
Through a nurse he sends his love.
Ever sensitive, kind and caring,
Souls as pure as a snow white dove.
Angel, yes, she tends to be,
For her presence comforts me.
Concern for the sick shows on her face,
Her gentle touch, my fears erase.
Author: Pauline Hamblin
Pauline Hamblin summed up exactly how I feel about nurses. "In their hearts you hear God's whisper." Isn't that beautiful? It moves my heart and makes me proud to be a nurse.
Being A NURSE Means
Being a NURSE Means…
You will never be bored.
You will always be frustrated.
You will be surrounded by challenges.
So much to do and so little time.
You will carry immense responsibility
and very little authority.
You will step into people's lives
and you will make a difference.
Some will bless you.
Some will curse you.
You will see people at their worst…
and at their best.
You will never cease to be amazed
at people's capacity for
love, courage, and endurance.
You will see life begin…and end.
You will experience resounding triumphs
And devastating failures.
You will cry a lot.
You will laugh a lot.
You will know what it is to be human
and to be humane.
Author: Melodie Chenevert, RN
As a nurse, Melodie knows firsthand every single aspect of this honest poem. Yes, being a nurse is all of these things – and more! I'm sure you can think of a few things to add to this list.
Nursing's Fatigue
The future of nursing
Lies in the past,
With lessons learned
And models overturned.
To be a guardian
Of nursing's past
Requires prerequisite love
For the profession,
And unceasing belief
In the limitless beyond,
Where the adventurous
Dream of living,
While forging today's reality
Out of yesterday's
mold,
Delicately blending the best
Of science and art.
Take Charge of Your Nursing Career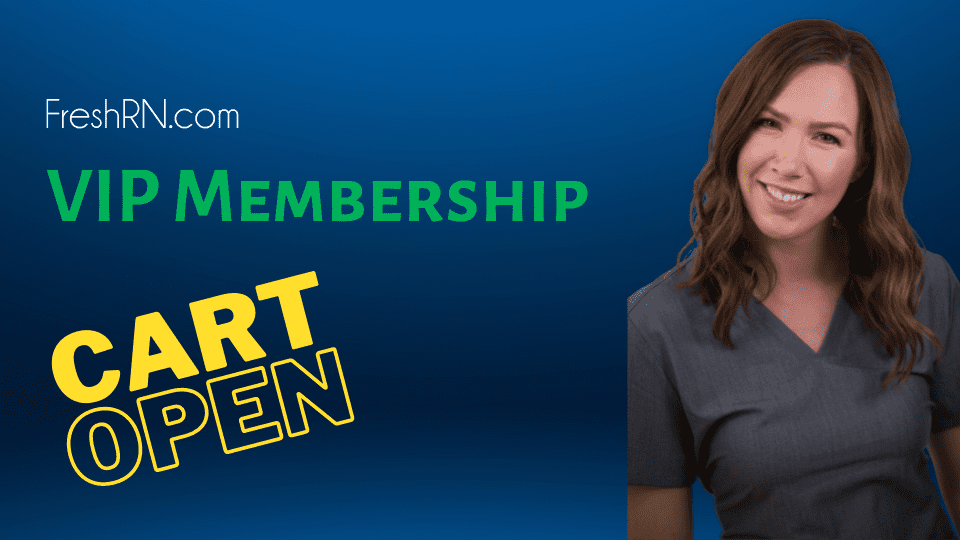 Your first year as a nurse is daunting. You need someone in your corner telling you what your managers really need from you, helping you learn to interact with your preceptor, and really just manage your life. Find all that an more with the FreshRN VIP - Membership.
I'm Ready to Thrive
Author: Kristina Ibitayo
Kristina sums up all the intricacies of nursing from the past and using today's realities. Nurses rely on the groundwork laid by so many nurses in the past. We try hard to meld science and art – caring for people and helping them heal.
I hope one of these beautiful nurse poems speaks to your heart. Please share this post with a nurse you know. Spread the word and encourage them with some uplifting poetry.
See also:
ThisWear Nurse Appreciation Gift I am a Nurse Poem Natural Wood Engraved 4×6 Portrait Picture Frame Wood

Poems of the Nurse: An Original Collection of Funny Poetry

Nurses – Poem Print (8×10) – Wonderful nurse gift

Nurse A Caring Heart and Poem 16 Oz. Stainless Steel Insulated Travel Mug with Lid

FLORENCE NIGHTINGALE PLEDGE 1893 – Literature Quote Print – Gift For Nurse – Inspirational Quote – Minimalist Wall Art – Typography Print

Download Nurse Bingo Today!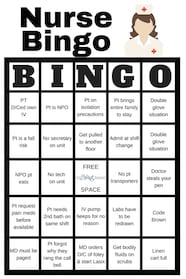 Liven up any shift with a fun game of bingo. See who can fill a row first!
Fill a whole card and lose grip with reality.
Your privacy is protected. We will never spam you.