*articles contain affiliate links*
Working the holidays can be a bummer, but not so much if you have a glove Christmas tree complete with Christmas ornaments for nurses.
Many nurses, paramedics, doctors, and other members of the healthcare team choose to make the best of this time and have quirky medical fun.
The following are some excellent examples of the weird sense of humor that many of use in the healthcare environment share.
Glove Christmas Trees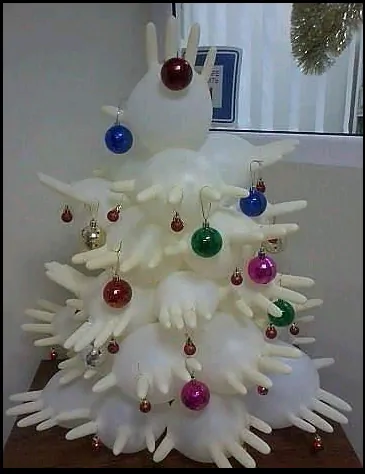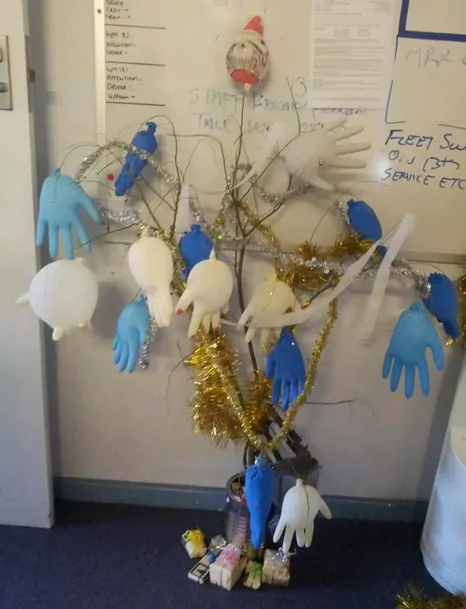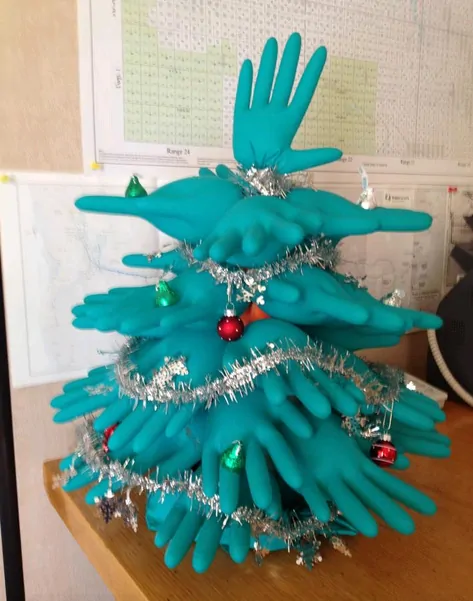 These images were discovered on the "Paramedics on Facebook" facebook page.
This final tree is from Post Rock Family Medicine.
What do you do during the holidays to brighten the mood? Do you sing Christmas carols at eh nurses station? Play dirty Santa with the condom catheters from the medical supply closet? Or perhaps you have a big potluck dinner and appreciate your work family?
Are you looking for instructions on How to Make a Glove Christmas tree? Click HERE. 
Download Nurse Bingo Today!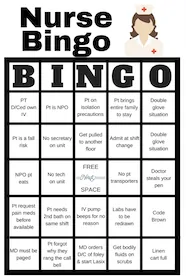 Liven up any shift with a fun game of bingo. See who can fill a row first!
Fill a whole card and lose grip with reality.
Your privacy is protected. We will never spam you.