*articles contain affiliate links*
What does a surgical nurse do? How much does a surgical nurse make? Find these answers and more in this guide for nurses.
There are actually three different positions you could be assigned as a surgical nurse – scrub nurse, circulating nurse, or RN first assistant. This guide will explain exactly what a surgical nurse does and what you need to know to become one.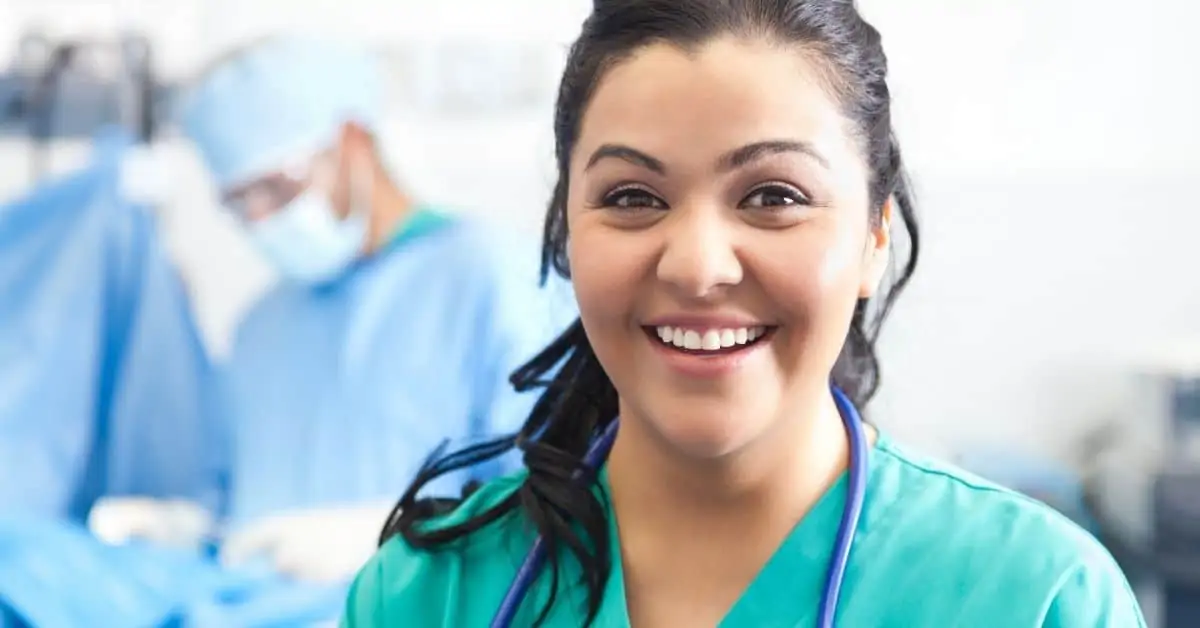 What Is A Surgical Nurse?
Surgical nurses are also called Perioperative nurses or Operating Room (OR) nurses. They provide pre and post-op teaching to patients and perform various roles in the operating room.
Basically, they work with surgeons and patients who are about to receive surgery. They also provide aid during surgery and help patients after it is over.
Sub-Specialities Within Surgical Nursing
Surgical nursing is a pretty broad career field. There are lots of specialties within it that nurses can do. Some of the sub-specialties include:
Neurosurgery
Trauma
Pediatrics
Plastic and reconstructive surgery
Ear/Nose/Throat
Oncology
Dental
Orthopedics
What Does A Surgical Nurse Do?
The responsibilities of a surgical nurse depends on the specific area of surgery they work in. There are three main types of surgical nursing and they each have their own responsibilities.
Scrub Nurse
The scrub nurse participates in the surgical room. They set up all the tools and make sure the area is completely sterile. They also provide aid during surgery, passing instruments to the surgeon.
This nurse will have to wear a sterile mask, gloves, and gown.
After the operation, the scrub nurse will clear way the tools and prepare the patient to be transported to the recovery room.
Circulating Nurse
The circulating nurse does not work inside the operating room. Instead, they circulate around the OR before and after the surgery. Typical duties of a circulating nurse are:
Inspecting surgical equipment
Verifying patient identity
Making sure the family signed the consent forms
Assisting the anesthesiologist
RN First Assisant
The RN first assistant has the most responsibilities during surgery. This job requires further education and training. The RN first assistant will monitor the patient during surgery and is the person responsible for reacting as soon as trouble arises. They alert the doctor, help control bleeding, and perform other life-saving care.
The RN first assistant will also assess patients before and after surgery.
Surgical Nurse Salary
How much a surgical nurse makes depends on where they live and how much education, training, and experience they have.
According to ZipRecruiter, the average salary for a surgical nurse is $36 per hour or $74,000 per year.
How To Become A Surgical Nurse – Requirements
The very first step is to become a registered nurse. This involves earning your nursing degree and passing the NCLEX.
Next, you'll need additional education and training to qualify. There are some on-the-job programs in hospitals or surgery centers that you can often enroll in. It also helps to have experience working in the critical care or emergency room.
It can also help to enroll in an online program offered by the Association of peri-Operative Registered Nurses (AORN). It is called "Periop101: A Core Curriculum." It covers information about anesthesia, surgical draping, patient and equipment safety, and more.
Take Charge of Your Nursing Career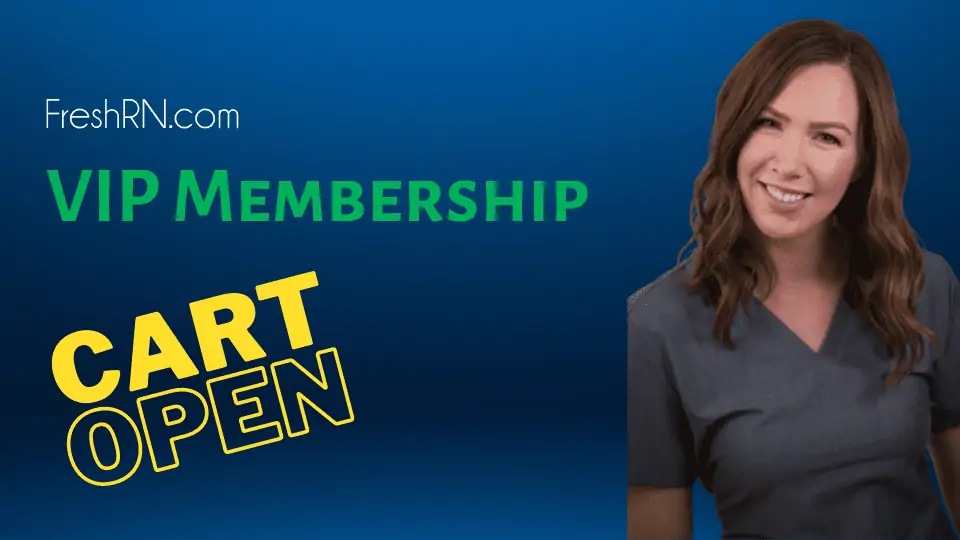 Your first year as a nurse is daunting. You need someone in your corner telling you what your managers really need from you, helping you learn to interact with your preceptor, and really just manage your life. Find all that an more with the FreshRN VIP - Membership.
I'm Ready to Thrive
Surgical Nursing Certifications
There are also a few different certifications that nurses can obtain.
CNOR Certification
A CNOR certification will prove you are able to identify standards of practice for patient care before, during, and after surgery.
To qualify for this exam you must do this first:
Have an RN license
Be currently working full or part-time
A minimum of 2 years and 2,400 hours of experience in perioperative nursing with at least 1,200 hours in the operating room.
This must be renewed every five years.
CNFA Certification
Another option is the Certified Nurse First Assistant (CNFA) certification. To qualify for this exam, a nurse must:
Have CNOR certification or be an ARNP with speciality certification
Have a bachelor's degree in any field
Have completed an RNFA program that is accepted by CCI
2,000 practice hours as an RNFA.
CMSRN Certification
Finally, you can also earn a certification as a Certified Medical-Surgical Registered Nurse (CMSRN). This is available through the Medical-Surgical Certification Board.
Pre-requisites for this certification include:
Have a current RN license
At least 2 years of practice as an RN in a medical-surgical setting
2,000 practice hours within the past 3 years.
Take Care of Patients After Surgery
Want to take care of patients after their surgery? For immediately after surgery, you can look into PACU nursing. Once patients transfer to the floor, they will be in a med surg unit. These patients are typically alert and have family near by. Med surg nurses care for patients that need to say inpatient after completing general surgery.
More Nurse Career Guides
As you continue to set your career goals in the field of nursing, check out these specialties.