*articles contain affiliate links*
Whether you want to work with a coordinator or try to find options on your own, this is what you need to know about travel nurse housing.
Accepting a job as a traveling nurse can be exciting and nerve-wracking, all at the same time. You get paid to live somewhere new – which brings with it all sorts of questions and experiences.
Where you are going to live shouldn't be something you worry about. Keep reading and learn everything you need to know about travel nurse housing.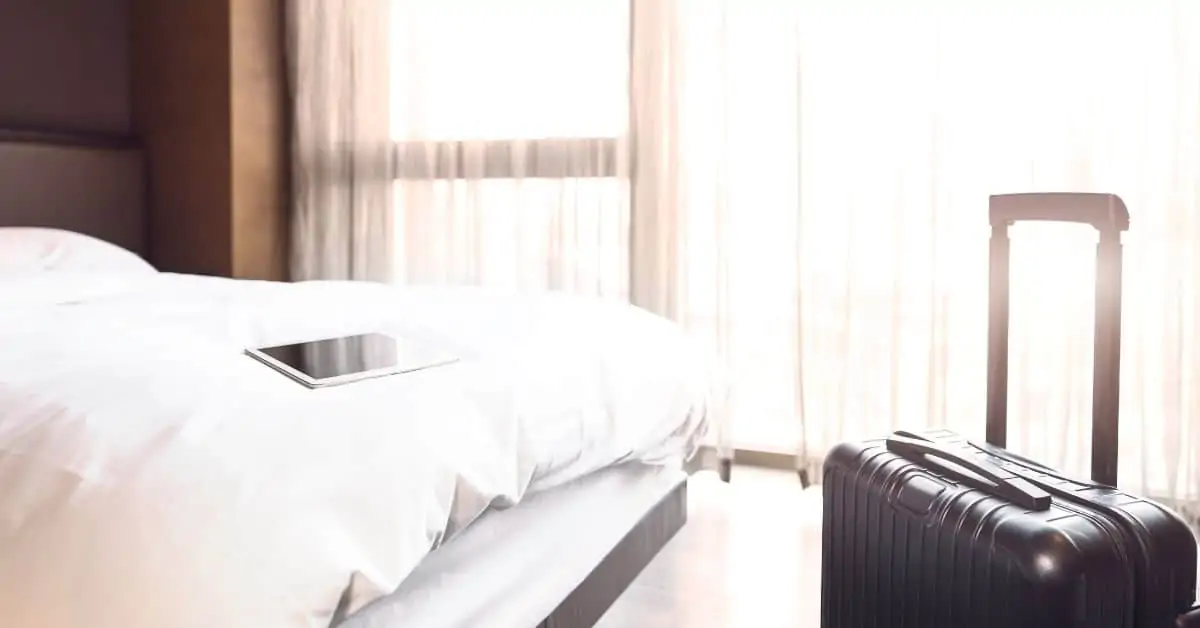 Travel Nurse Housing
If only every hospital could just coordinate a furnished apartment for you when you accepted the job – wouldn't that be amazing? Since that's not exactly going to happen, you will probably have to find someplace to live when you move there.
There are some tips that you should pay close attention to so you don't lose money or get roped into a bad contract.
Join A Travel Nurse Network
When you join something like RNnetwork, you can work directly with a housing team who will help you find something in your price range that meets your needs. This offers a huge relief since you don't have to wade through pages and pages of possibly bad locations.
Use Vacation Rental Websites
Lots of popular websites like VRBO and Airbnb offer short-term rentals as well. Just search based on where you are going to be working and for how long.
Another user-friendly website that lists short-term rental is Home Away. With home away you are renting an entire condo, apartment, cabin, or home. They come furnished and are often in amazing condition.
One of my favorite sites to use to find travel nurse housing is Hello Landing. They are committed to providing the best solutions tailored to your specific needs as a travel nurse.
Coordinate With Other Nurses
We are all in this together and other nurses can be a really valuable resource. The Gypsy Nurse has a travel nurse housing group on Facebook where you can get housing recommendations from other nurses.
If you know of anyone that lives and works in the city you are going to, ask them for help and advice. You definitely want to avoid Craig's List and anything that sounds too good to be true.
There are also lots of housing listings on Travel Nursing Central that you can browse.
If you don't want to allow your travel nurse coordinator to book your stay for you, there are still lots of options that you can do yourself.
Stay At A Hotel
If you are going to be in a town for a shorter period of time, a hotel might be just right for you. Extended Stay America has some really affordable rates for longer stays.
Another way to save money on hotel stays is by browsing HotelEngine.com. You can search by discount and find the cheapest option at the highest-rated hotel.
Furnished Finder also has hotel discounts for short-term stays between contracts. Check out their list of hotels and find one that fits what you need.
Stay In An RV
There are also lots of people that buy RVs and make nomadic living their way of life. If you don't want to invest in one completely, you can rent an RV and just use it while you need it.
Some people pull their tiny house behind them on a trailer. It might be a lot of work – so this option isn't for anyone that is planning on doing this just one time. If you are planning to be a career travel nurse, this might be a good idea.
Use Furnished Finder
This website is amazing! It's created specifically for traveling nurses and other professionals that need short-term rentals. You can search a map based on the location of the hospital and your maximum monthly budget.
Plus, you can book directly on the website without any extra fees. Airbnb always charges extra fees, so this is a nice little bonus.
All of the apartments listed on this website are furnished, so you don't have to worry about trying to locate a bed or anything.
Final Thoughts
Finding a place to stay as a travel nurse might feel overwhelming. Always reach out to your coordinator or other nurses if you need help.
Nurse Career Tips From The Pros
As you continue with your nursing career, here are some of the best tips and advice.
Download Nurse Bingo Today!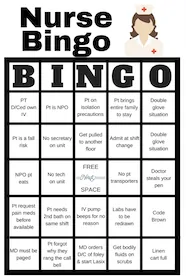 Liven up any shift with a fun game of bingo. See who can fill a row first!
Fill a whole card and lose grip with reality.
Your privacy is protected. We will never spam you.