Being a travel nurse is a job that is growing in popularity for good reason. While some people may value the stability and routine of a regular nurse profession, there are benefits of being a travel nurse as well. Whether you are looking for something temporary or are interested in being a travel-nurse long-term, there are options for you. To help you see if you are a good fit for this profession and help you navigate the travel nursing world, we go through everything you need to know.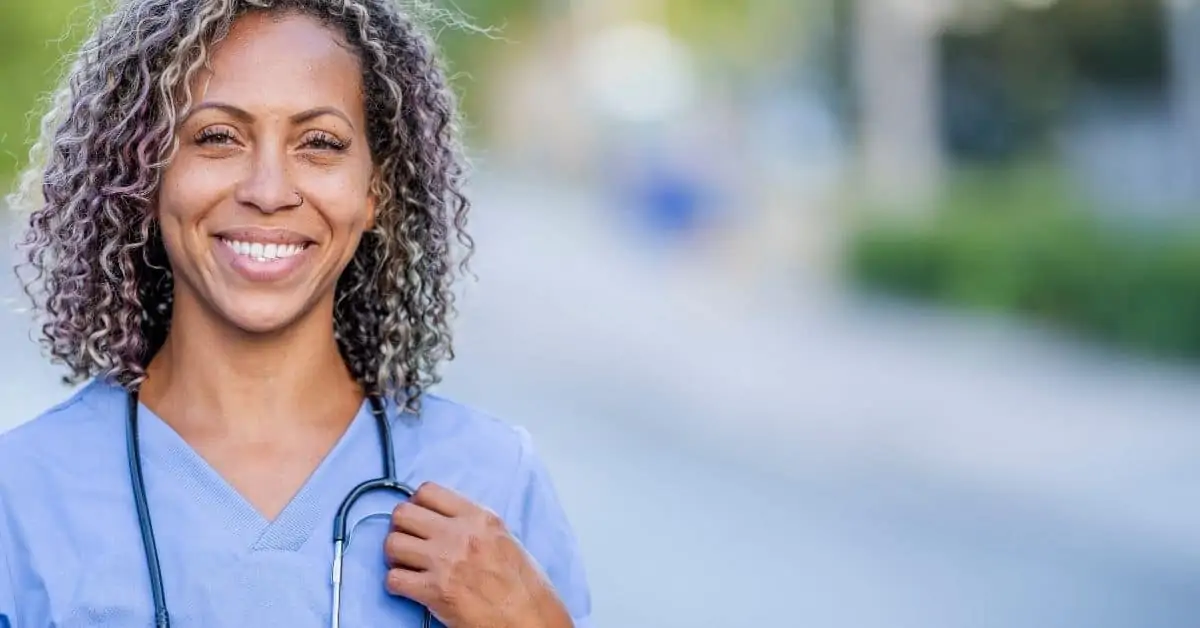 What is a Travel Nurse?
As the name suggests, a travel nurse is a registered nurse that travels around to different medical facilities where they are needed, many times due to shortages of staff. Since some medical facilities such as hospitals and clinics may need a role filled right away, travel nurses are a great solution to this problem. The role of a travel nurse can seem temporary, but through a dependable agency, the job can actually be stable and bring in a great income. There are a number of different specialties and roles that travel nurses can fill, making it a convenient and versatile job that many people prefer.
Why a Travel Nurse?
Being a travel nurse can seem something like a substitute teacher, where you only get called in when needed. This is not true, and the occupation of being a travel nurse can actually be quite dependable. For those that love exploring new places, travel nursing jobs are the perfect job where you can travel to different parts of the world or city. The travel nurse assignments can be up to you whether or not you want to go far or stay within the area. You are able to experience working in a healthcare facility in different areas, to learn more, with the advantages of travel.
Travel nurses also earn the same or more than a typical staff nurse. Not only this, many travel nursing jobs include tax-free housing, travel reimbursement, and a meal stipend as a perk of the job. If you like flexibility and don't mind moving around constantly, this may be the dream job for you.
Travel Nurse Considerations
One of the things many people interested in travel nursing worry about is travel nursing housing and travel nurse pay. Fortunately, we have articles about both:
Travel Nurse Requirements
Since the nature of a travel healthcare job requires a nurse to fit in quickly with the roles at hospitals they do need to meet certain requirements to be considered and hired for the job. Travel nurse jobs differ from staff nurse jobs in that travel nurses are employed by a nursing agency that assigns nurses for certain roles. To be considered for this process, the nurse must be a licensed registered nurse with at least 1-2 years' recent acute care experience to make sure they are fit for the job. Other than that, travel nurses do not need any other certifications, unless they are applying for a certain specialty. This is convenient since nurses who are working currently could easily switch over to the travel nursing community easily and spend some vacation time while working.
What is a Travel Nurse Agency?
Since a travel nurse is not employed by any particular medical facility, to be placed on jobs, a travel nursing recruiter or agency is needed. A travel nursing agency specifically fits registered nurses in hospitals and clinics that are in need of short-term staff. The recruiter works with the travel nurses' schedule as well as location to fit them with the best benefits package, rates for travel, and jobs for them. They can be anywhere from local, national, or international locations that range in salary.
What to Look for in a Travel Nurse Agency
Since the travel nurse staffing is done completely by the travel nursing agency, it is so important to do proper research before committing to an agency. A quality agency vs. a poor agency can be the difference between making a regular wage with long commutes or living your best life traveling with all the benefits of being a travel nurse. Here we break down some of the most important, to help you find the best match.
1. Available Locations
Ideally, you want to look for an agency that works with many different hospitals in different locations. Since many are in it for the travel benefits, it is important that your agency is able to get you where you want to go. Typically larger agencies will have more access to more locations. Even though many agencies advertise that they staff all over the world, it is important to see exactly what locations they can staff to.
2. Travel Nursing Salary
This may depend on the specialty or type of work that the registered nurse can perform, but some agencies have better salary packages than others. Along with compensation for specialties, some agencies have competitive pricing as well as tax-free stipends for meals and traveling when you are on travel assignments. Even though the work may be relatively similar, some travel nursing agencies offer more for their employees including completion bonuses, referral bonuses, and added benefits.
3. Agency Reputation
This is important when looking for an agency because seeing other's feedback can help you make your decision. While there are still a low number of ratings to look at, it is important to take into consideration the agency's overall reputation and what others have to say about it.
4. Transparent Pay
One of the single greatest differentiators in travel nurse agencies is pay transparency. Most nursing agencies will not publicly post contracts that nurses can browse through and instead will force a nurse to sign up with an email or text message and then be blasted with solicitations to work assignments. But our partners for this post, Stability Healthcare does post the pay and facility online!
Why You Should Choose Stability Healthcare Your TNA
As we mentioned, Stability Healthcare lets you see travel nurse contracts with pay listed without having to sign up or give any personal information. It's pretty remarkable and a huge innovation in the world of travel nursing.
It helps ensure nurses get fair rates and keeps everyone honest. It's a game-changer for travel nurses.
Find Travel Nurse Jobs with Pay Listed
Get Started with Stability Healthcare
Stability Healthcare has a simple recruiting process that can be completed in a couple of steps. To begin, all you need to do is create a profile on Stability, which can be filled out in minutes. After your nursing license verification, you will be matched with a recruiter that will consider your nursing specialty, skills, references, and requests to make your profile. From there, you are able to choose your ideal location, view rates and travel packages, and be interviewed and sent out on assignment.
Along with an easy onboarding process, Stability also provides the travel nurse salary when looking for the travel nursing assignment. This provides transparency and also shows competitive pay packages often with a great program for travel benefits, and travel nurse housing. It can be worrisome as a travel RN to find housing, but with Stability, you are given an unlimited number of options for housing, and many times, the team will assist you to find the best deal or a housing stipend for you.
Stability offers high-quality travel nursing recruiting, giving the travel nurse exclusive travel opportunities, experience at skilled nursing facilities, flexibility, and added benefits.
Search Travel Nurse Contracts Now