*articles contain affiliate links*
Nurses and stethoscopes go together like peas and carrots. Since every nurse is unique, and there are only so many styles of stethoscopes available, it's easy to understand why many nurses want to jazz them up with unique and interesting stethoscope accessories or stethoscope covers.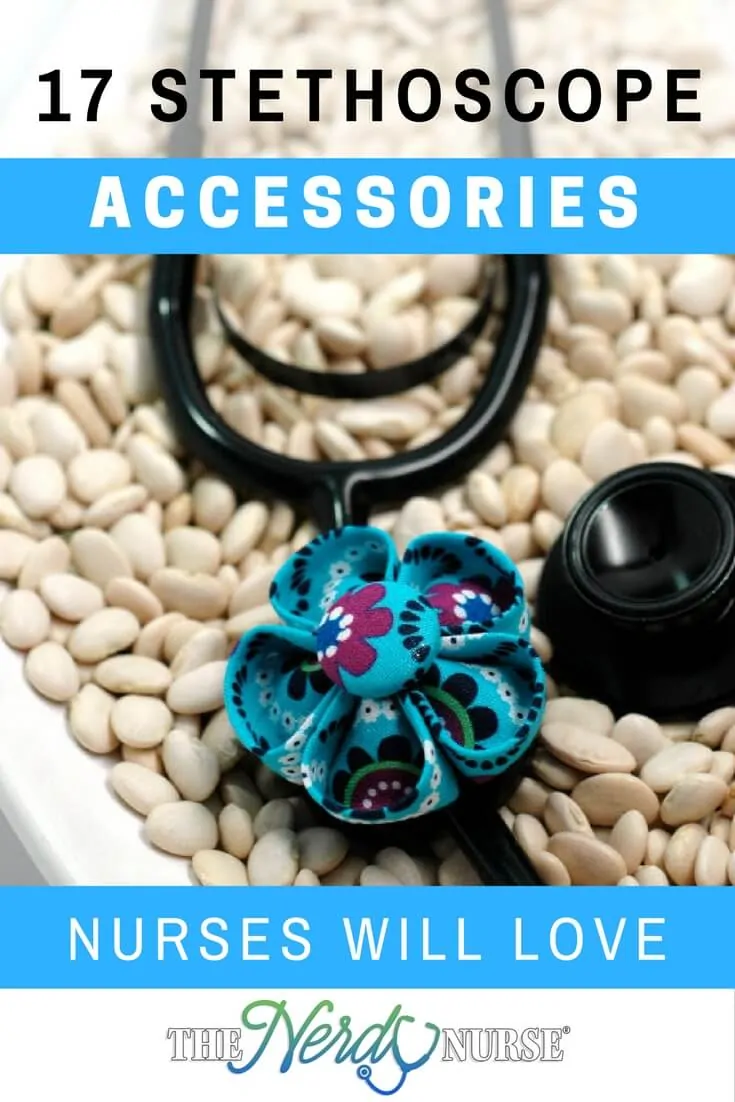 Since most hospitals have very strict uniform policies, with solid colored scrubs, there isn't often much room for self-expression. Something small and unique, like a badge reel, can give you a little something to express yourself while still abiding all your employer's policies. Plus, if you work as a float nurse, traveler, or another area of nursing where you're not always with the same group, you want to make super sure that your stethoscope is easily identifiable.
These stethoscope accessories are perfect for gifting, or just updating your own work wardrobe. As nurses, we all use the same tools every day depending on our specialty. That is why I like to show my personality and my creativity in the accessories I choose to bling-up my stethoscope. Etsy is truly full of adorable accessories that will let you upgrade the looks of your stethoscope and here are my favorite picks!
17 Stethoscope Accessories Nurses Will Love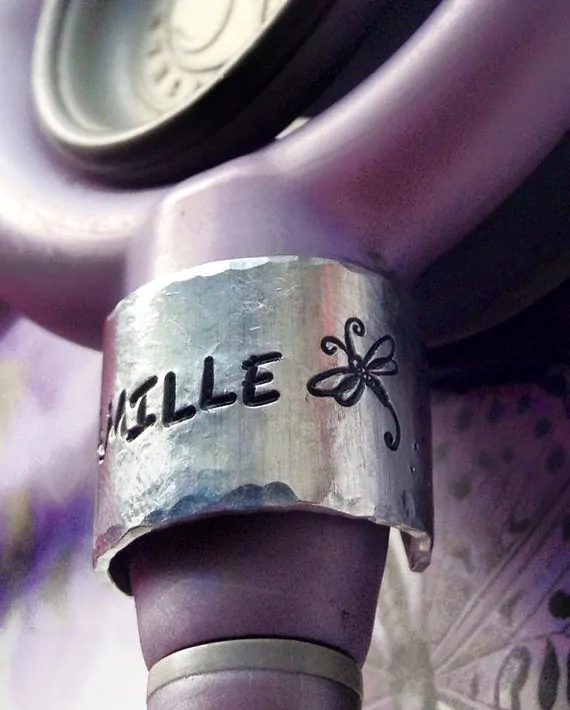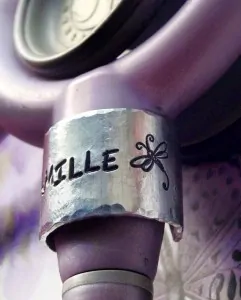 This Stethoscope ID Ring is a beautiful custom addition to add to your daily wear stethoscope. Not only does it add a bit of bling, but it also personalizes it, so everyone knows it belongs to you.
CharMed offer a variety of stethoscope charms that you can customize for your personal interests. We really like these blinged monogram charms. You can get 2 or 3 to spell out your initials so it's super clear that it belongs to you when it decides to walk off on its own.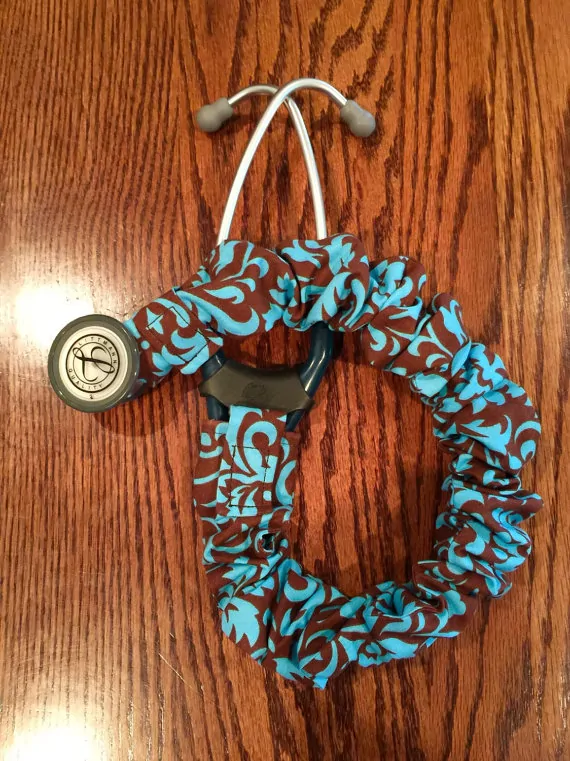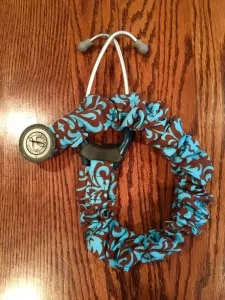 Covering a plain stethoscope is easy with this Stethoscope Wrap Cover! These stethoscope wrap covers are available in multiple colors and styles.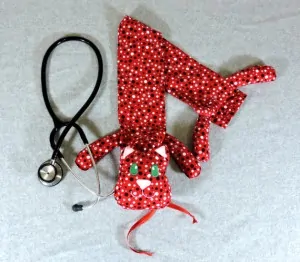 For the nurse that loves cats, this is a super cute idea! This Red Cat Stethoscope Sleeve is an adorable idea.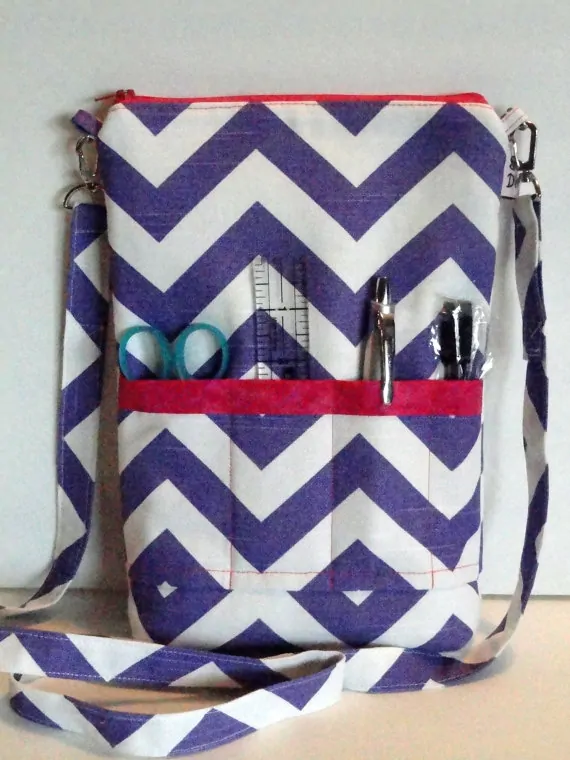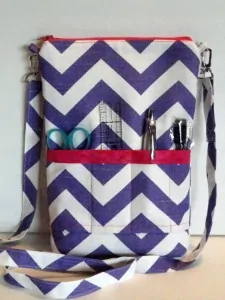 This cute purse is a great choice for a busy nurse to keep everything handy. The Nurse Organizer Purse can be customized with preferred colors and designs. You can put your stethoscope, pens, tape, and anything else you need handy.
You Might Also Like: Where to Buy Engraved Stethoscopes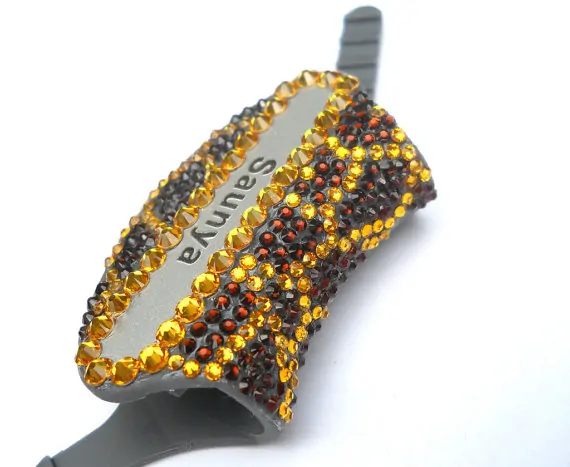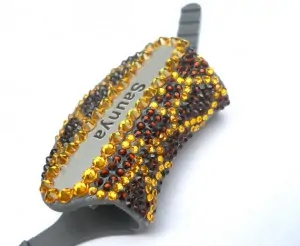 This is such a fun stethoscope accessory and is personalized! The Laser Engraved Giraffe Print Stethoscope ID Tag is made truly beautiful by the use of Swarovski Crystals.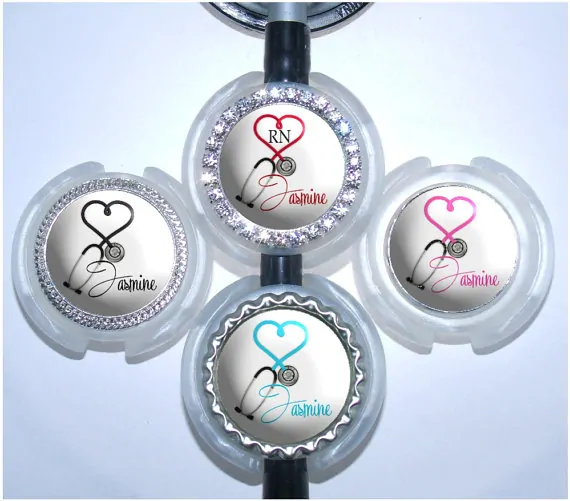 This Personalized Medical Heart Nurse Name Tag is an adorable blinged out addition to their stethoscope! A great accessory for nurses to gift to your favorite nurse this year!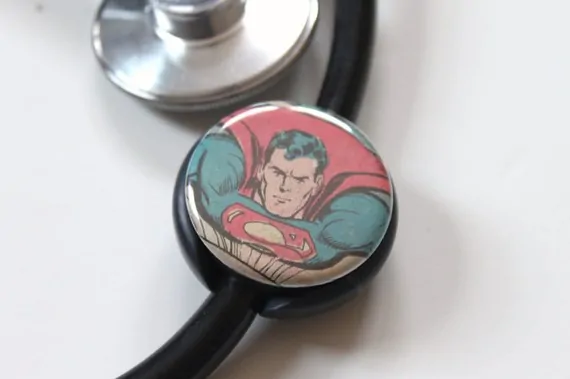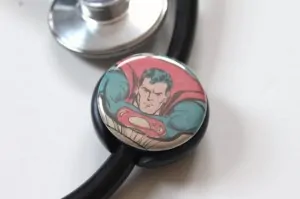 This Superman Stethoscope ID Tag is a great choice. I especially like it because the comic book character really speaks to the nerd in me.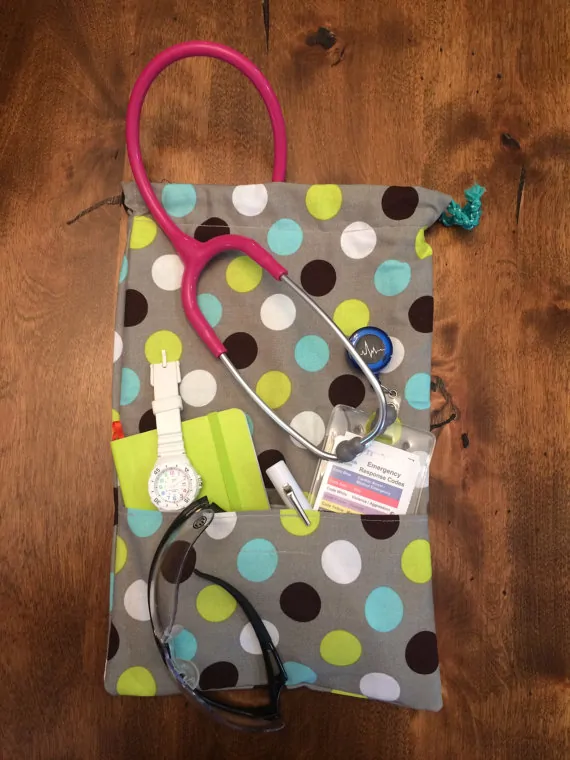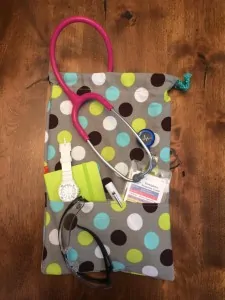 Everyone needs a bag to keep their tools for work in. This Stethoscope Bag for nurses is a great handy bag to toss you tools in!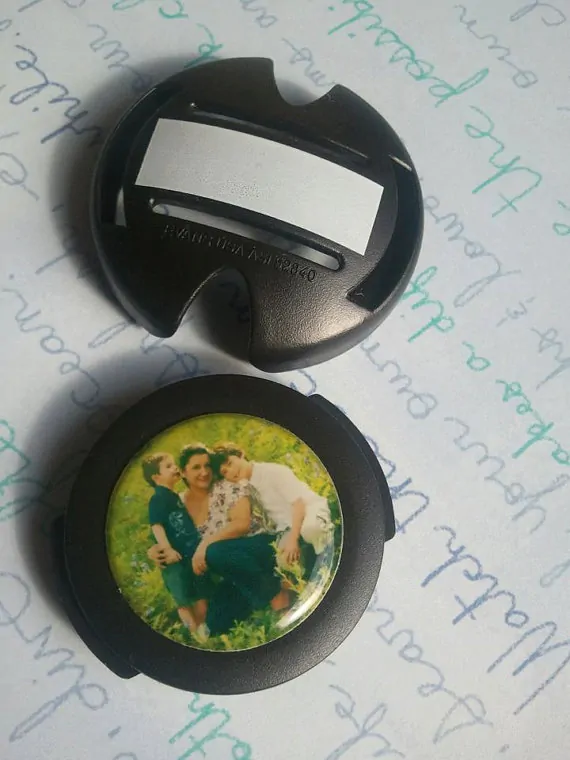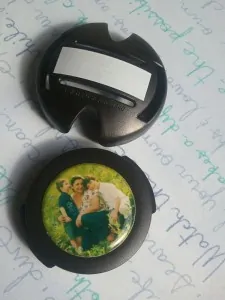 Every nurse has someone special they think of throughout the day. This Custom Resin Photo Stethoscope ID Tag is a nice choice to carry those people a little closer to your heart every day while you work.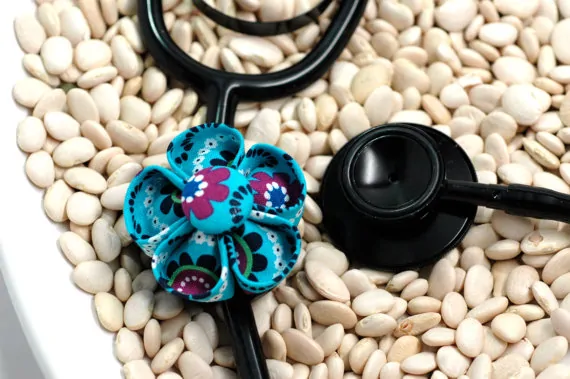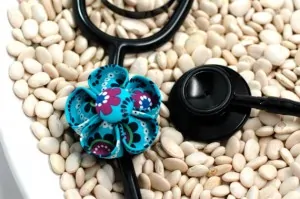 I love this beautiful Stethoscope Flower ID Tag as a great addition to any nurse's stethoscope. Beautiful and classic, it reflects the heart of the nurse that wears it.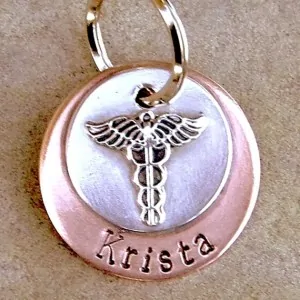 This Stethoscope Charm Personalized ID Tag is a great gift choice. They'll think of you every time they take a blood pressure or auscultate for bowel sounds (in all four quadrants, of course).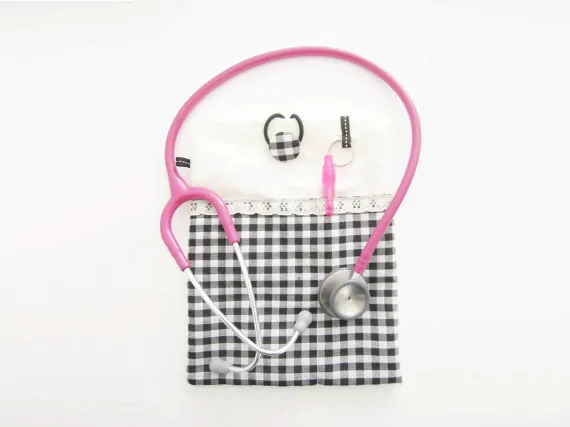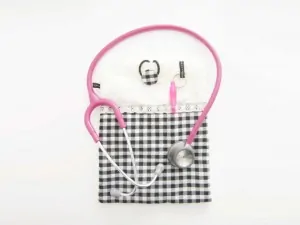 This Nurse Tool Belt Bag is a fun way for any nurse to keep all of her tools together in a cute way. You'll have everything you need in one convenient container.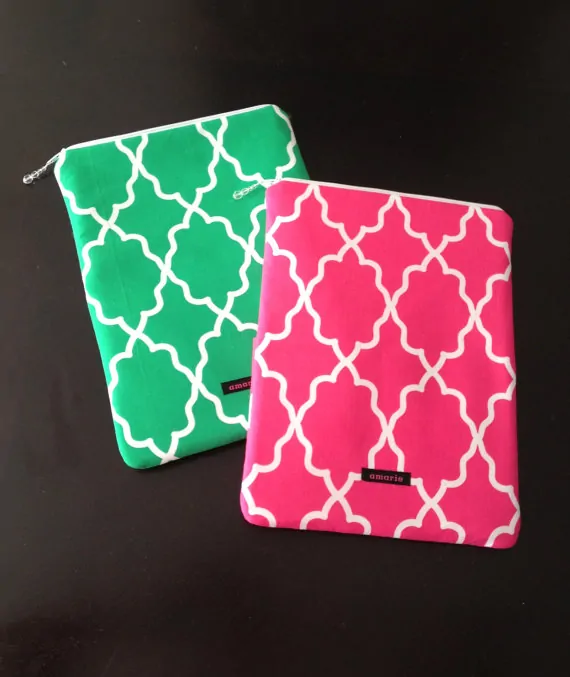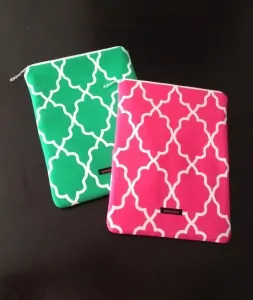 The Nurse Purse Medical Case comes in a multitude of colors and designs so you can choose multiples to match your personality, the season or your scrubs!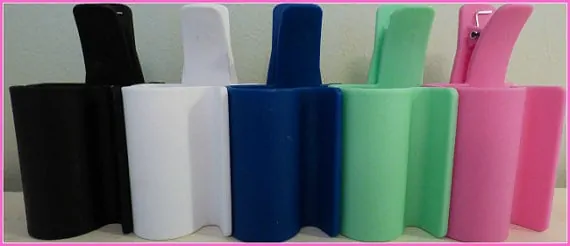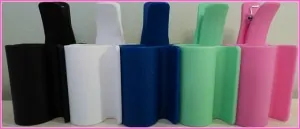 Carrying your stethoscope can be a real pain in the neck. It's not good to keep in there. Every nurse needs a place to keep their stethoscope. Most go around you neck, but this Lotus Stethoscope Holder is a great choice for holding your stethoscope on your bag, waist or lab coat.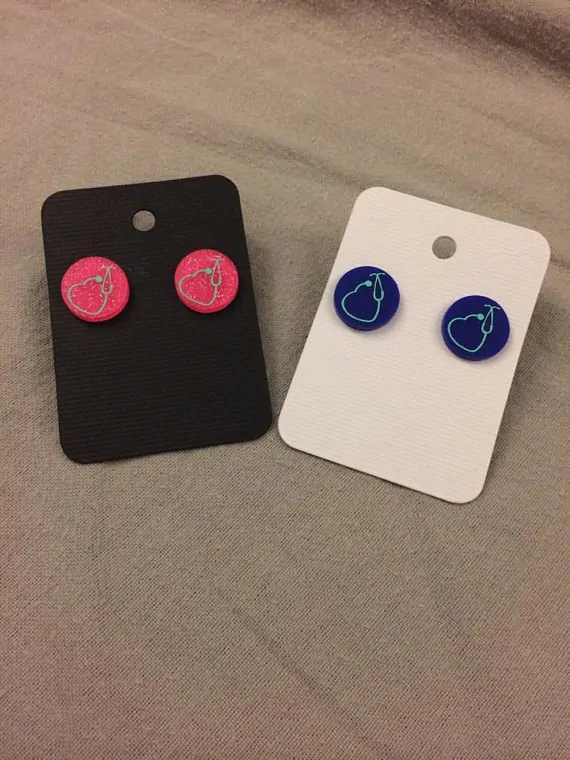 These Stethoscope Earrings are a super cute accessory to add to your daily wardrobe! While not for your stethoscope, it's a great stethoscope accessory almost every nurse will love to have! (We even think some of the guys would dig these… maybe.)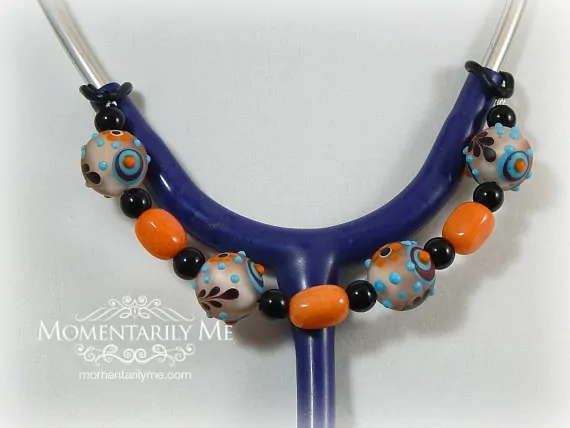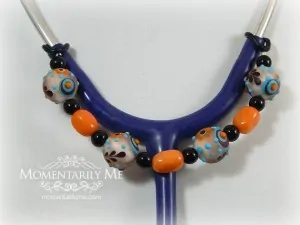 There are multiple choices in colors and styles with this simple beaded Stethoscope Charm that goes easily on any stethoscope!
While this list is by no means complete, I hope it gave you some interesting ideas of ways to spice up your nursing routine, or perhaps the routine of a nurse in your life.
What is your favorite stethoscope accessory?
If you're looking for more great gifts for nurses consider checking out the following:
Download FREE Nurse Gift Tags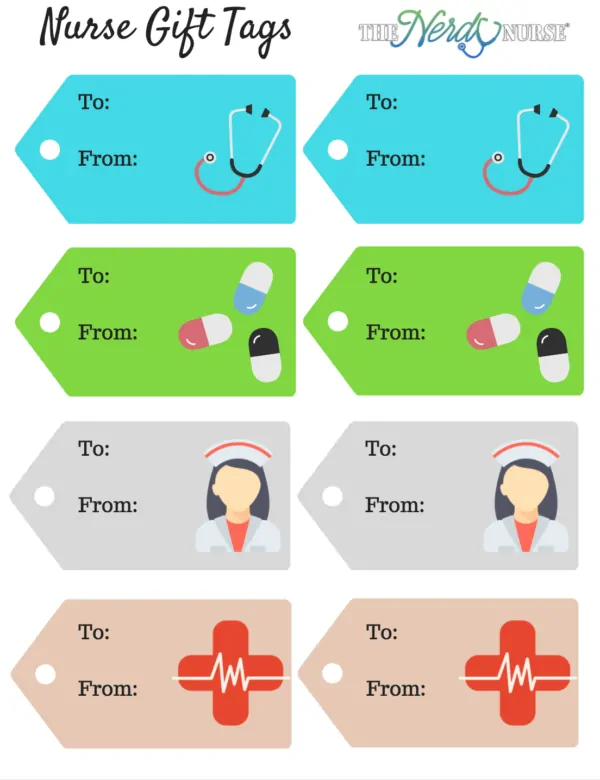 Sign up for updates & get FREE nurse gift tags instantly.
Your privacy is protected. We will never spam you.
Download Nurse Bingo Today!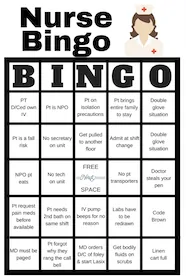 Liven up any shift with a fun game of bingo. See who can fill a row first!
Fill a whole card and lose grip with reality.
Your privacy is protected. We will never spam you.