*articles contain affiliate links*
National Nurses Week is celebrated annually from May 6 through May 12. The final day aligns with the birthday of Florence Nightingale. This week is devoted to highlighting all the ways in which registered nurses work to improve health care. This year more than ever I think it is so important to give yourself a pat on the back and celebrate nurses and all they do. To help you celebrate we put together this post highlighting the best Nurses Week 2021 Freebies. We've also partnered with some AMAZING sponsors to bring you an incredible giveaway!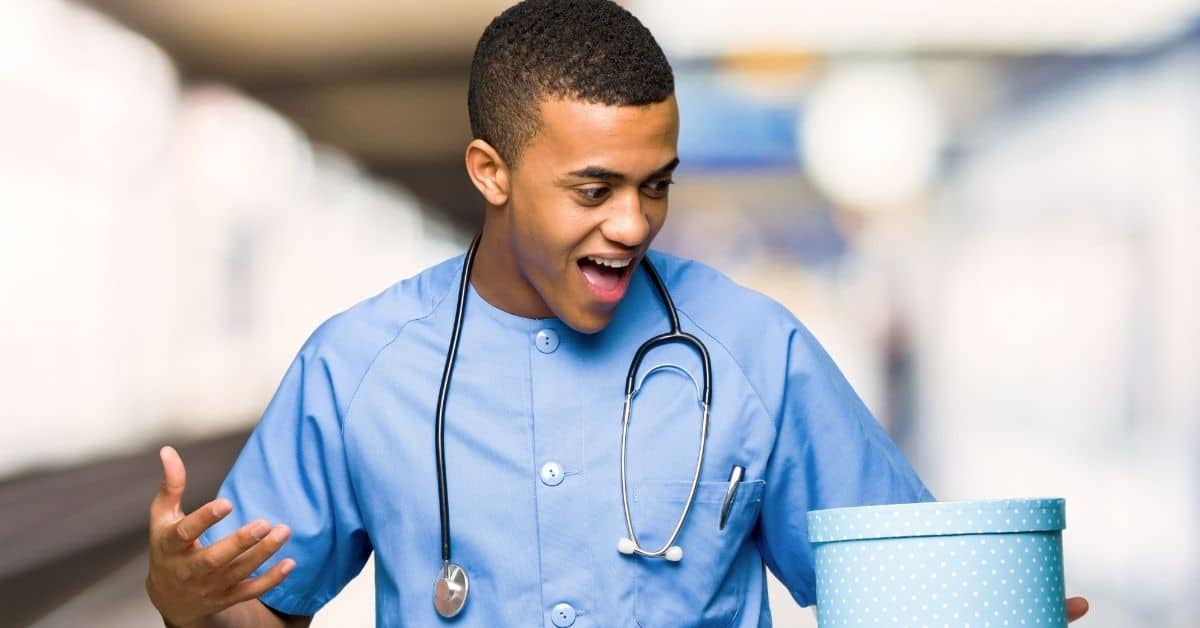 Review the freebies and offers or skip to the giveaway.
The theme for this year was announced by the International Council of Nurses as Nurses as Nurses: A Voice to Lead. They said:
"This global COVID-19 pandemic has shown the world the important role that nurses play in keeping people healthy across the lifespan," said Annette Kennedy, ICN President. "While there has been significant disruption to healthcare, there has also been significant innovation that has improved access to care. In 2021, we will focus on the changes to and innovations in nursing and how this will ultimately shape the future of healthcare."

Nurses Week 2021 Freebies and Giveaway!
This list will be updated from now until the end of Nurses Week. So be sure to stop by often to take advantage of all the freebies and giveaways. COVID-19 may make some of the updates later than normal, but I promise I am working on it daily.
Nurses Week Freebies & Discounts
Typically Nurses Week is full of all kinds of amazing Freebies and Discounts just for nurses. Like last year COVID-19 decided to hijack nurses' week, but Nurses are still worth celebrating. Our Nurses Week 2021 freebies and discounts list will be constantly updated. If you know of a discount or freebie for nurses we haven't included, please contact us.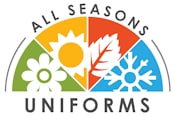 All Seasons Uniforms is offering a 20% discount on all their medical apparel, including scrubs, lab coats, protective coats, cleanroom clothing, and more during Nurse's Week only. Just use discount code NURSE20 to save 20%.
Healthcare Professionals get 10% off
a new Purple Mattress.
Discount Glasses and Contact Lenses
For Nurse's Week you can save on glasses and contact lenses. Both codes are valid May 6th – May 12th only.
Discount Glasses save 40% off with code NERDYNURSE40. Discount Contact Lenses save 20% off with code NERDYNURSE20.
The pandemic has been hard on everyone, but it is our healthcare and public protection front-liners who put in so much hard work, even sacrificing rest days and quality time with their loved ones just to ensure that civilians are protected at all costs. As a way of expressing their gratefulness for all your service and going above more than necessary during this pandemic. Take 15% off storewide at BikeBerry.com, with no minimum purchase, valid until Dec 31, 2021. See the link for all the details.
New or existing Verizon customers can sign up for the ongoing 'Those Who Serve' unlimited pricing. Wireless unlimited plans start as low as $30/mo per line for four lines, and Fios 200Mbps internet as low as $34.99/month.
Caesar's Rewards values the courage and sacrifice of nurses. That is why Caesars Rewards and ID.me have proudly partnered to provide year-round discounts up to 35% off on hotel reservations made online by these heroes who verify their identity through ID.me.
Get 25% off the entire Heroes Collection.
The Heroes Discount gives you 10% off. Outback celebrates all nurses, doctors, medical staff, military veterans, servicemen and women, police, firefighters and first responders with 10% off* their entire check all day, every day (with valid medical, state or federal service ID).
Nurses can save 40% off their purchase of full priced products at Asics. Just verify your status with SheerID and you will receive a one-time use promo code.
As always, Amazon has a bunch of books for nurses for free. Get everything from Fast Facts for the Nurse Educator to Night Shift: 10 Survival Tips for Nurses to Get Through the Night!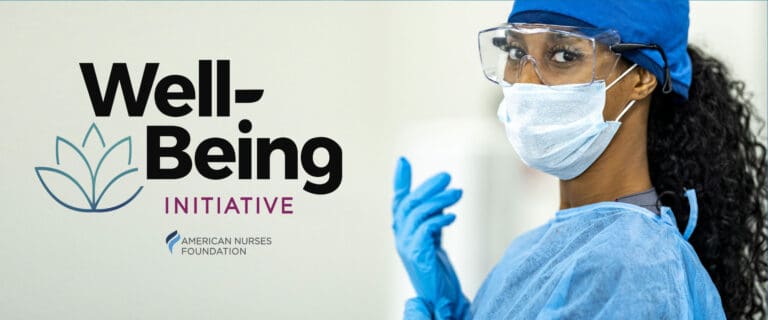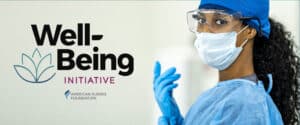 Join the Well-Being Initiative from the ANA. Every day, nurses experience extraordinary stress and other impacts on their mental health and wellness.
The Well-Being Initiative offers free tools and apps to support your mental health and resilience.
Sign up to get a free burrito from Chipotle. Limited to the first 250,000 nurses who sign up.
Through May 9, nurses get a free classic cookie with their work ID, no purchase necessary. Or they can get a free six-pack with any purchase.
All health care workers get a free medium hot or iced coffee Thursday when they show their ID. No purchase is necessary.
Get $5 off online and app orders $20 or more with promo code 5OFF20 through June 13. The discount can't be combined with other offers or rewards.
More Nurses Week Discounts & Freebies
We strive to keep our nurses week freebies list up to date and are always adding new discounts we discover. There are many other lists out there you may want to keep tabs on just in case we miss a few. If you see any that we've missed, please contact us.
For even more amazing discounts and freebies be sure to check out the USA Today post for Nurse's Week.
Parade Magazine has a great list of freebies and discounts for nurses. Make sure you check out their list.
Simple Nursing has info on free Crocs and some other nurses week freebies and discounts. Check the link for all the info.
Other Nurses Week Giveaways
Although we're pretty proud of our nurses week giveaway, we also want to let you know about all the other great nurse giveaways going on. Check out some of the best places to enter to win prizes during nurses week.
Kati Kleber at Fresh RN has a great nurses week giveaway going on now also. Enter to win courses from Catalyst for Self Care, subscriptions to Symptom Media and more.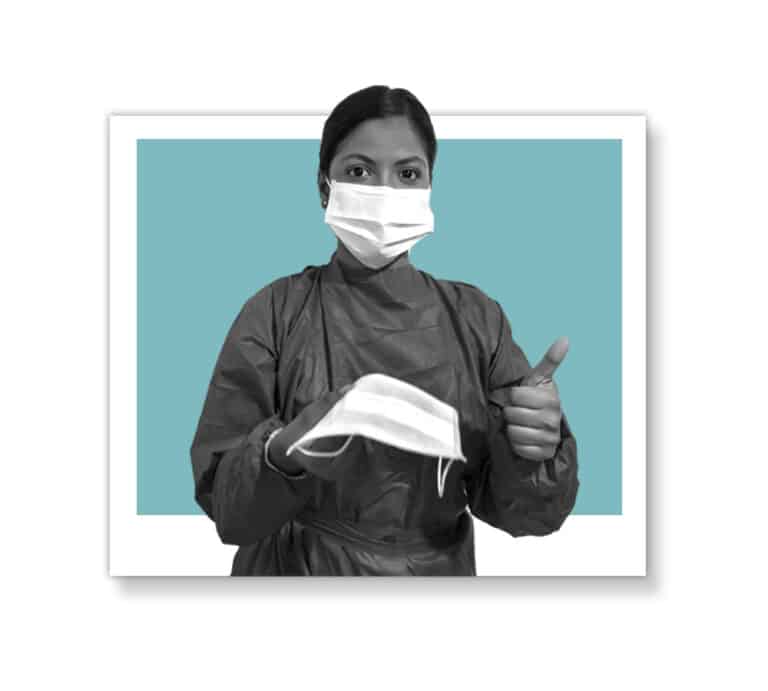 BAYADA Home Health Care, a leading global not-for-profit provider of in-home health care and support services, is kicking off its Nurses Week (May 6-12) celebrations—designed to recognize nurses for their heroism—a bit earlier this year, by hosting a "What's Your Wish" giveaway on NursesWeek.com, where they will randomly select 50 nurses to win a prize kit.
Starting on April 29 and lasting through Nurses Week, nurses who visit the website can enter to win one of five nurse-curated themed kits. The kits were developed based on a survey of many BAYADA nurses who were asked what they would wish for to bring them joy and make their lives easier. Each kit contains activities and gifts to plan the perfect staycation, run a smart home, and enjoy tranquility time, among other themes. BAYADA's NursesWeek.com also offers health care professionals access to online expert speaker sessions, panel discussions, podcasts, and more, including a menu of virtual courses for which nurses can earn up to seven Continuing Education (CE) credits for free.
BAYADA's Nurses Week efforts are part of a larger initiative and commitment to recruit and retain nurses who share the organization's vision of delivering care with compassion, excellence, and reliability. In fact, BAYADA offices will also be celebrating and honoring their nurses at the local level in varying ways, such as through raffles, free meals, special gifts, virtual events, and more.
allnurses is giving away seven $100 Amazon gift cards. To enter just follow the link above. They are also hosting a Nurses Month Article Contest with total prizes of $1000 shared by 5 lucky winners.
Self Care Isn't Selfish Contest. Show your fellow nurses how you practice self-care by submitting a photo by May 12 to Cross Country Nurses' Facebook or Instagram page. You could win a $500 gift card if your entry is chosen.
Tread Labs has teamed up with some of our favorite brands! Enter to win everything you need to stay healthy & comfortable during a long shift.⁠ Enter on Instagram.
MishMask is giving away your choice of scrub cap to the nurse who brings the best snacks to work. Enter on Instagram.
Uniform Advantage has a few giveaways going on on Instagram. Just click the link above to find them and enter.
Trusted Health has teamed up with Jaanuu and BALA for a Not A Hero, But A Human giveaway. Enter to win one of 14 sets from Jaanuu and BALA.
IntelyCare is giving away a nurse care package from nurse-owned Nightingale Express to one lucky follower on Facebook.
Sockwell is giving away socks. Just follow the link to enter.
Student Nurse Planner is giving away two $2500 scholarships with their RekMed Nurses Week Scholarships. Must be enrolled in nursing school to win.
Nurses of Instagram has teamed up with Snarky Nurses for a giveaway. Three winners will receive a badge reel of their choice, a set of pens of their choice, and the new @snarkynurses book!
Our Nurses Week Giveaway
Our Nurses Week Giveaway Prizes
For our Nurses Week 2021 giveaway, we are giving away over $4,500 in prizes. Check out our prizes and click on the sponsor to learn more about them and any special discounts. Ready to enter? Click here to jump to the giveaway form.
We've talked about KEEN before when highlighting the top men's nursing shoes. Not only are they stylish and comfortable but they are committed to making a huge impact on the environment.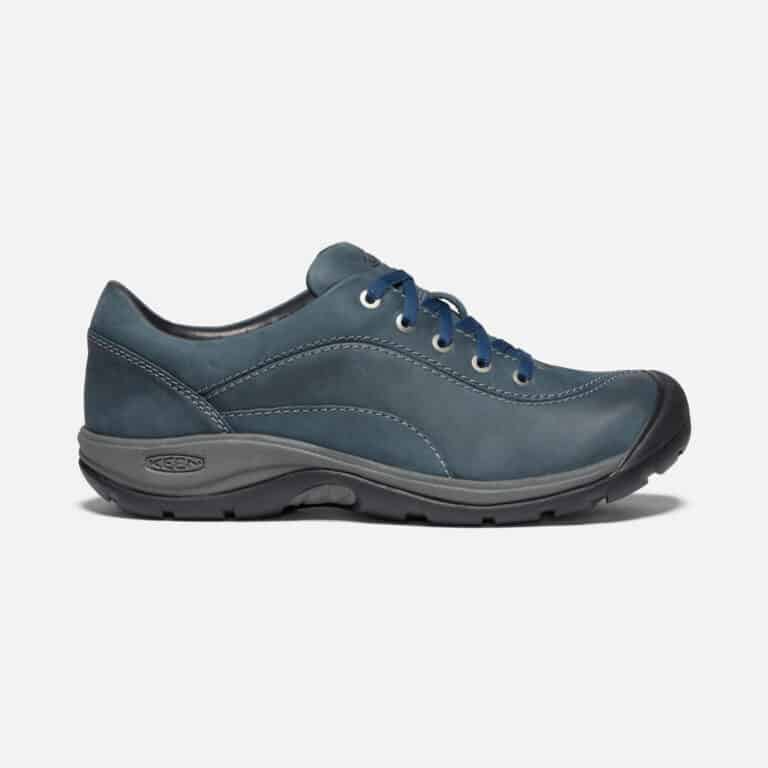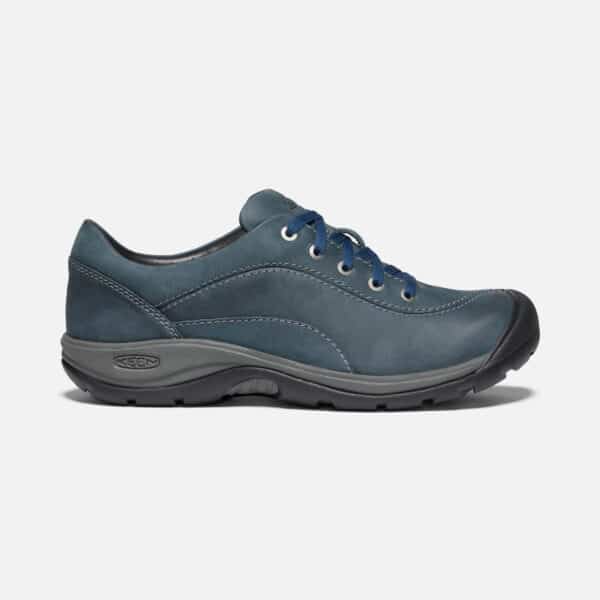 KEEN committed to going PFC free. It took them 4 years to get these extremely toxic chemicals out of our products. And they focus on keeping them out of their products. KEEN is giving away 1 pair of shoes to two winners. If you don't want something you can wear to work, I'd recommend the women's Whisper or the women's Astoria West.
In recognition of National Nurses Week, SocksLane Compression is giving one lucky winner three pairs of their top-rated Women Cotton Compression Socks of their choice. SocksLane is also giving all nurses a discount on their products from now until May 30th. Save 20% off compression socks.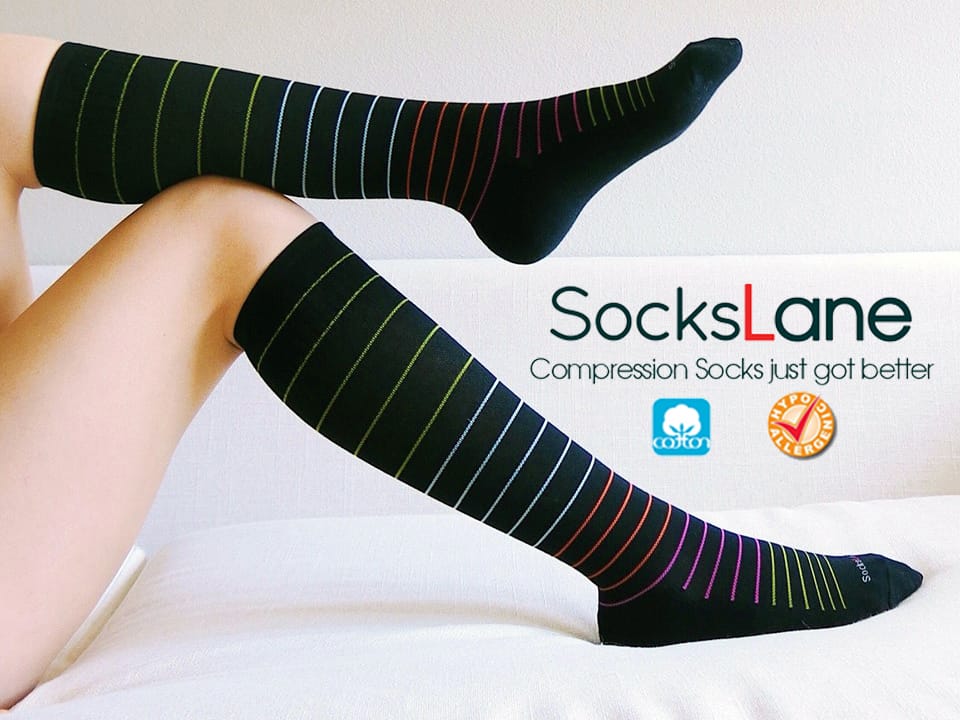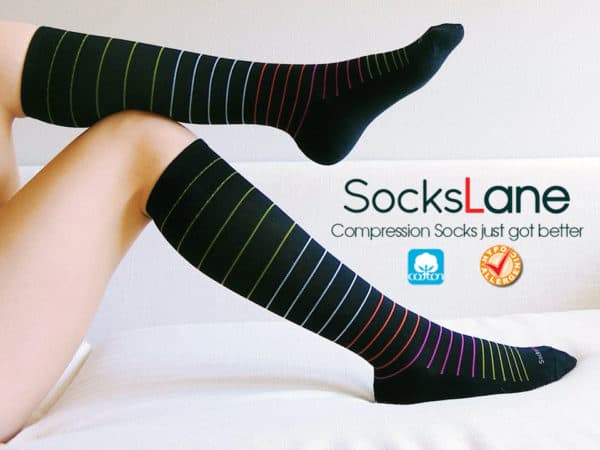 SocksLane Compression Socks are designed for the nurse who prefers natural fibers to itchy synthetic materials, they are made of an exclusive cotton blend that is hypoallergenic, breathable, and durable. Each pair is carefully crafted to provide the support your legs need during long shifts, stay put all day, and be comfortable, even after many many hours.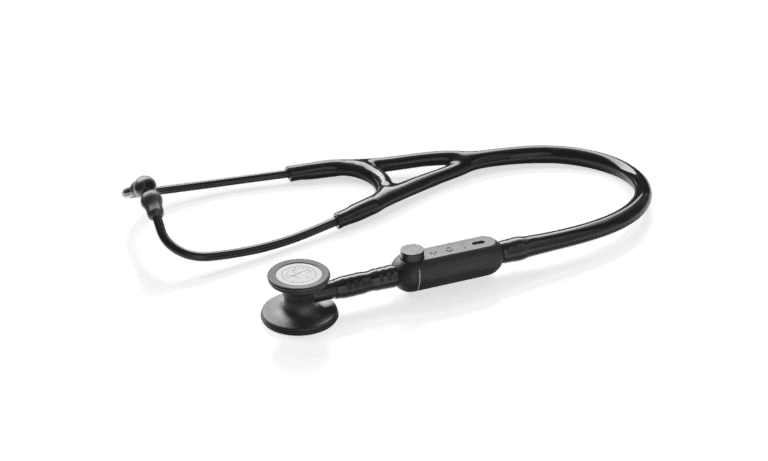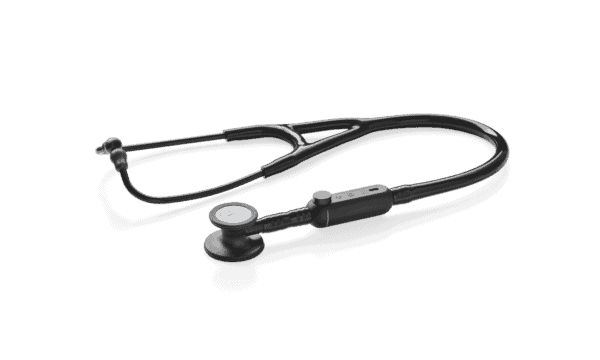 I can't say enough good things about the Eko digital stethoscopes. I'm a huge fan of everything they make. This year you can win one of these products: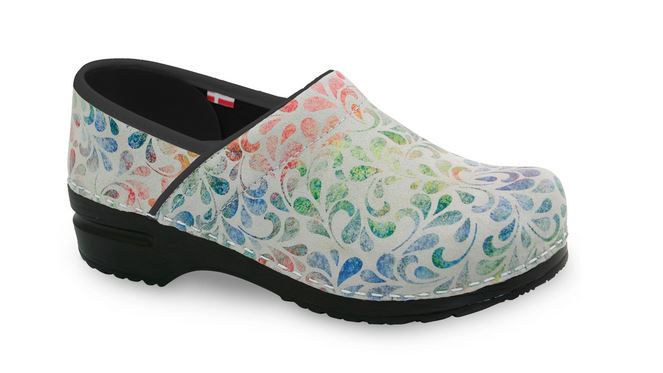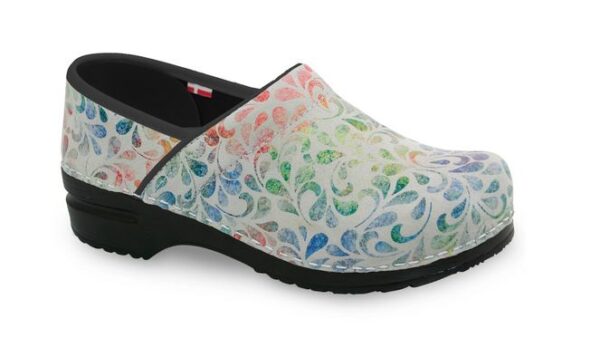 If you ask a group of nurses to name the first brand that pops into their heads when they think of shoes, they are going to say Sanita. For roughly 20 years, Sanita manufactured all of the clog collection of Dansko- a household name in the world of clogs. However, they decided to part ways in 2007 and that led to Sanita deciding to produce these shoes in their European factories under their own brand name. The results are beautiful shoes that nurses know and love. For nurse's week, one winner is going to win one pair of clogs of their choice from Sanita.com (in-stock items only).
BadgeBlooms features adorable Designer ID Badge Reels made for nurses by a nurse. Ten lucky winners will receive one badge reel of their choice. We've been big fans of BadgeBlooms, and even wrote a post about their awesome nurse badge reels some years back.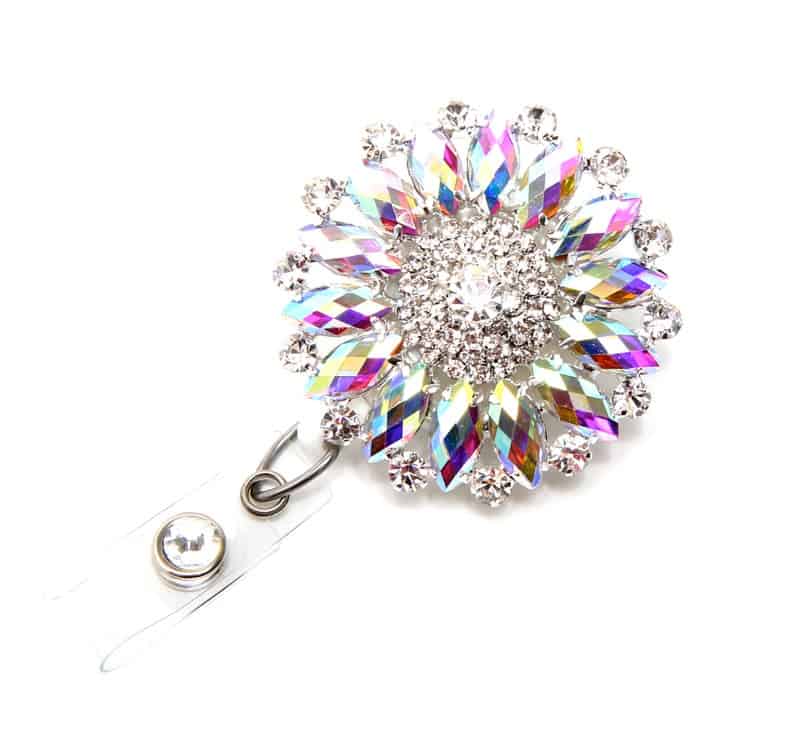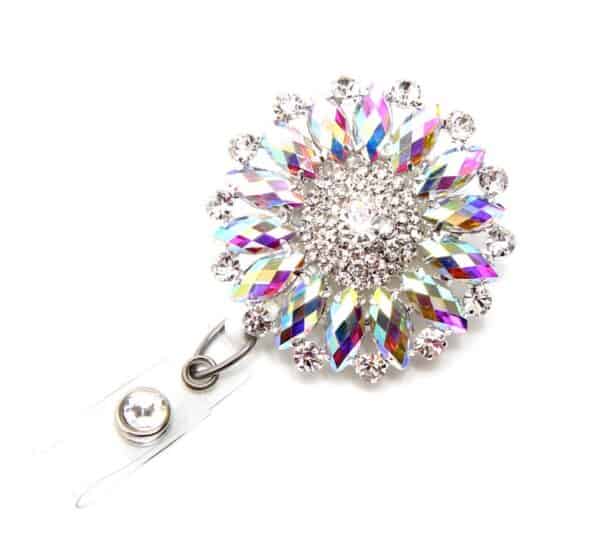 I love that you can easily display your own personality and style with one of the badge reels from BadgeBlooms. You can also use code BLOOMSNURSEWEEK21 to save 50% off from now until May 12th. Which one fits your style?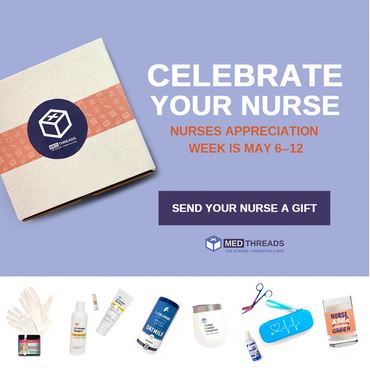 Medthreads is a brand new scrubs subscription box. They believe that buying scrubs shouldn't feel like a chore. So they aim to take care of it for you! By signing up, once a quarter you will get a set of scrubs designed by nurses, for nurses directly to the comfort of your home. This eliminates the hassle of trekking to the uniform store or taking a gamble on online ordering. You'll also receive a number of responsibly curated products to take care of you!

Medthreads is giving away 5 Nurse Appreciation gift boxes, valued at $100 each. Each box will include 5-7 responsibly sourced items that are handpicked just for nurses. MedThreads believes in self-care.
The subscription boxes launch in July of this year. You can also sign up to get on the wait-list so you are notified when the subscription boxes launch.
Vita Kvita makes medical enamel lapel pins, decals, and badge reels. They create items that show your style. As Vita Kvita says, "you did not choose a boring profession, so don't settle for boring."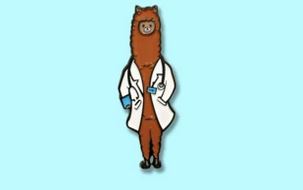 This nurse's week, 5 winners will each receive their choice of two lapel pins from Vita Kvita. I really like the Chill Pill.
BALA Footwear was born during the pandemic. They are aiming to care for nurse's needs without compromise. Three nurses will win one pair of their choice of shoes from BALA (excluding the limited edition color).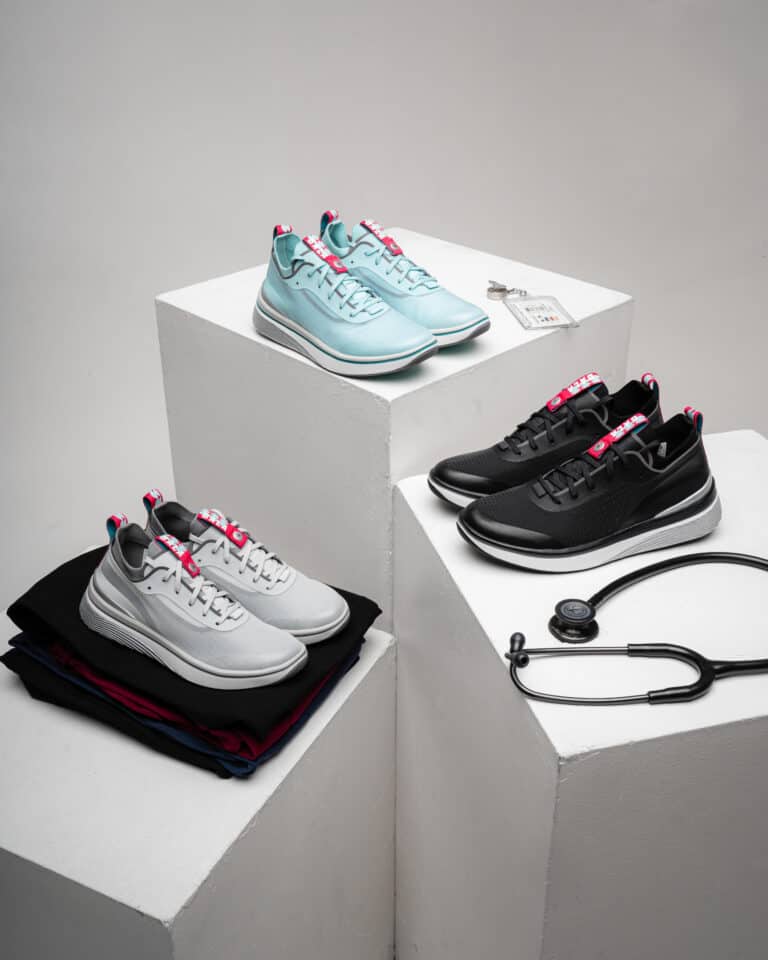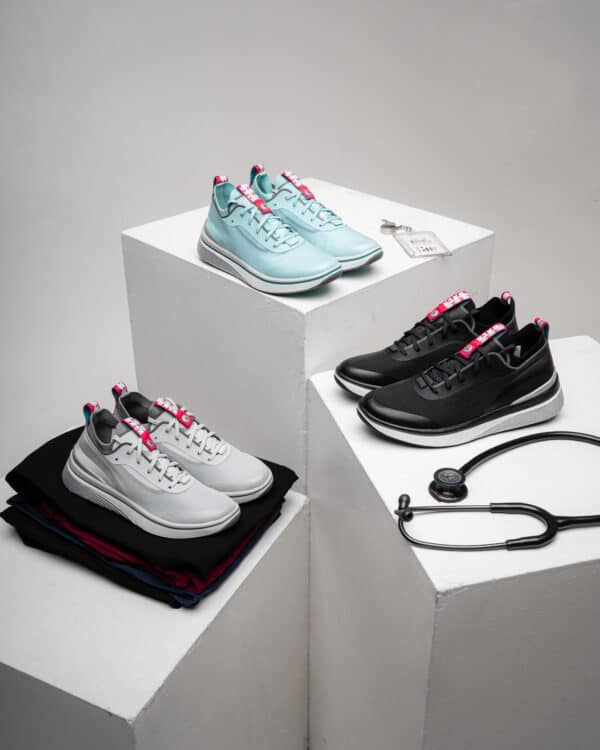 BALA Footwear started out by trying to see what a 12-hour shift for nurses really looked like. The sitting, standing, sprinting, and – the fluids. So they met with hundreds of nurses across the United States and then listened to them. When they thought they had all the answers, they made a shoe and handed it to nurses, and asked more questions. BALA Footwear was established in Portland, OR, by a team of veteran footwear industry professionals who spent decades making performance footwear for professional athletes. They brought the same obsession with performance and innovation from sport to nursing with a product specifically designed for the absurdity of a 12hr nursing shift. Plus most major footwear brands design using male foot morphology and simply shrink that down for women's shoes. BALA is taking a Her First approach, using female foot morphology. What pair would you pick?
One nurse will win The Purple® Harmony Pillow and a Purple Mattress.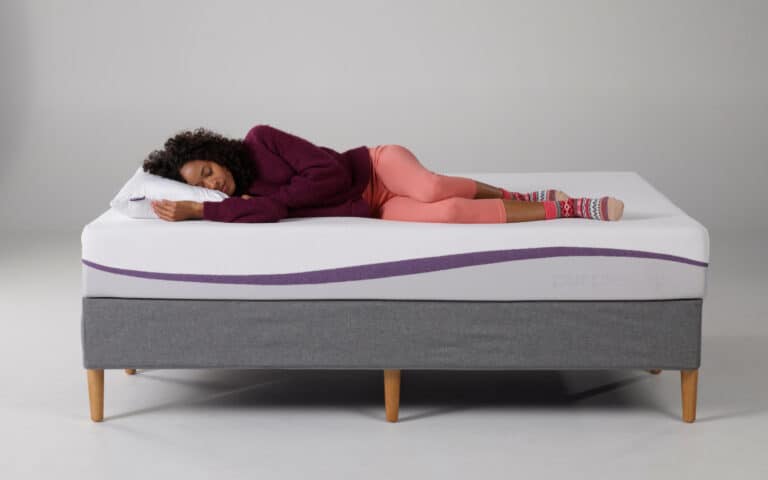 Everyone has heard of Purple Mattress. Started by the Pearce brothers who were fly fishing in the Rockies and talking about partnering to change the world. In 2013, the Pearces set out to combine all their knowledge of cushioning into the world's best mattress. Hyper-Elastic Polymer™ had never been able to be molded into pieces as large as king-sized mattresses. They figured out how to do it and The Purple® Bed would be better than any $4,000 mattress and cost only about $1,000—that was the goal, and Purple achieved it!
Healthcare Professionals get 10% off. Thank you to all of our doctors, nurses, and healthcare professionals who give their all to support our public health. Verify your eligibility now to save 10%* on your order.
One nurse will win a Sunny 2 Pocket V-Neck Top and a pair of the Rosie Drawstring Cargo Pants.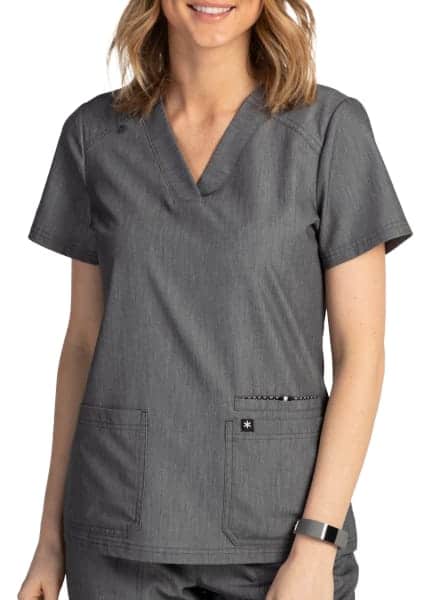 For over 20 years Scrubs & Beyond has offered fashion-forward styles, outstanding customer service, and stores that exude style and professionalism. The first Scrubs & Beyond store opened in September 2000. They saw that the typical uniform store was lacking in ambiance and personal service, so they raised the bar and changed the boring shopping experience into an exciting event that caters to discerning scrub shoppers. Scrubs& Beyond is truly beyond any scrub store in today's market and transforms shopping for scrubs online or in-store – an otherwise strictly functional endeavor – into a true experience. They are inspired by people who care for others and we want to exceed the expectations of those who do this vital job.
Plus get free Shipping on All Orders.
Two nurses will win the Martha Stewart x Easy Spirit Healthcare Clog in the color of their choice.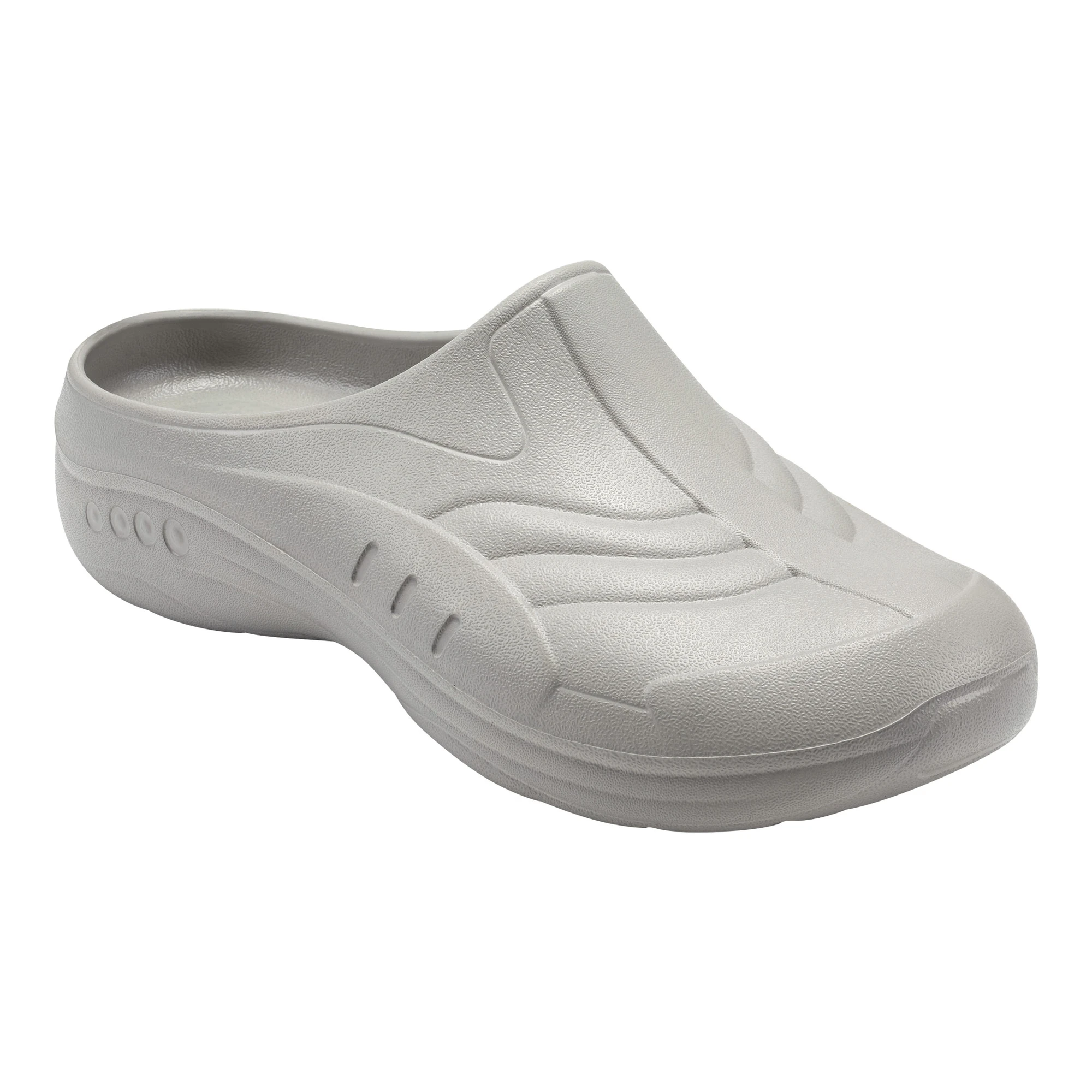 Essential workers have been moving for our health this past year so we can enjoy a better tomorrow. Easy Spirit footwear and Martha Stewart have collaborated to design a shoe to benefit these healthcare heroes during the month of May, launching Nurses Week. These clogs are slip-resistant and easy-to-wipe-clean, and were designed to keep up with the fast-paced and always-in-motion demands of healthcare workers, delivering reliable, long-lasting comfort all day, every day. 
Through May 31st, 2021, 20% of the proceeds of the sale of the clog at easyspirit.com and retail partners will be donated to Mount Sinai Health System's Martha Stewart Centers for Living to provide comfort for front-line workers as they continue to care for our most vulnerable patients during the ongoing pandemic.
In addition to the monetary donation to the Martha Stewart Centers for Living at Mount Sinai, Easy Spirit and Martha Stewart are donating footwear to the hospital's essential workers to give them the comfort they need to keep moving.
Two nurses will win a standard STNKY bag and three nurses will win a XL STNKY bag in their choice of color.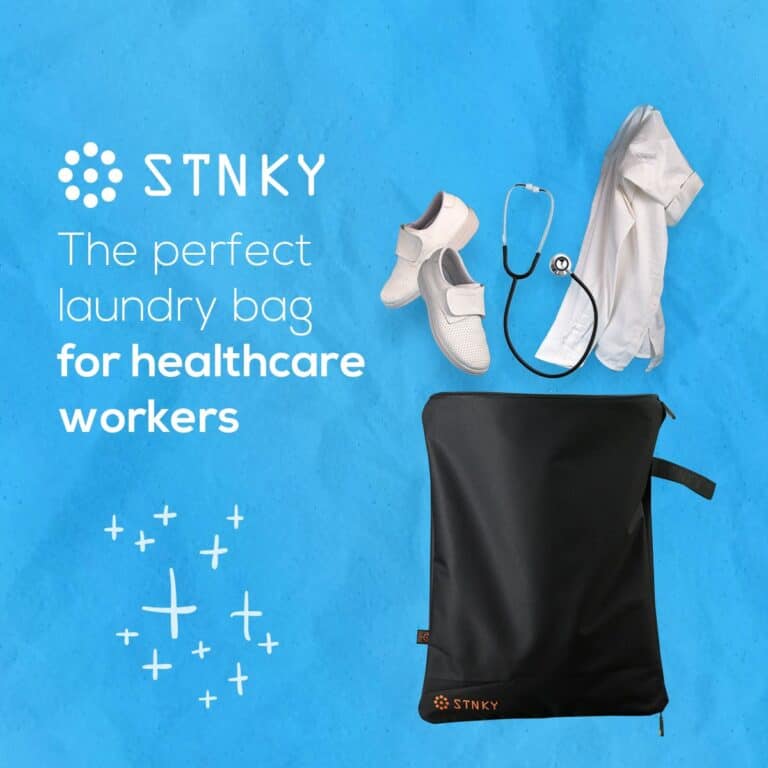 STNKY Bags hold in sweat, odors, dirt, germs, and all the other stuff you do not want to spread around your gym bag, work bag, car, or anywhere else. With the added bonus of not having to touch your gear when you toss it in the wash thanks to STNKY's built-in wash net that makes no-touch washing a piece of cake.
They are receiving lots of love from healthcare workers who now have a place to store their uniforms and scrubs, so they do not have to worry about them touching other personal items after a long shift. It also means they do not have to resort to plastic bags, which we all know are an environmental disaster.
Their materials are as environmentally friendly as possible and we use recycled materials as much as possible throughout our processes. Using a STNKY Bag can prevent over 700 plastic bags from ending up in landfills, or worse, in our oceans. They also offer a 2-year warranty as they back their products 100%.
Use code NerdyNurse25 for a 25% discount on all or shop at this link to save 25% automatically: STNKY Bags.
One nurse will win a $99 coupon off any Hot Rate Hotels, to be booked by 9/30/21.
Hotwire is built for people like you because we know that when it's easy to book trips and save money, you'll travel more often and get more out of the trips you take. It's why we were one of the first online travel sites to offer deep discounts through our specially negotiated Hot Rate deals. Whether you need a rental car for a road trip this weekend, a last-minute hotel near friends or family, or the best price on a hotel for that new travel nurse assignment, Hotwire's got you covered.
Save 10% off Hot Rate Hotels already up to 60% off with promo code NURSE10
One nurse will win a Graf Von Faber-Castell Tamitio Black Rollerball Pen valued at $200.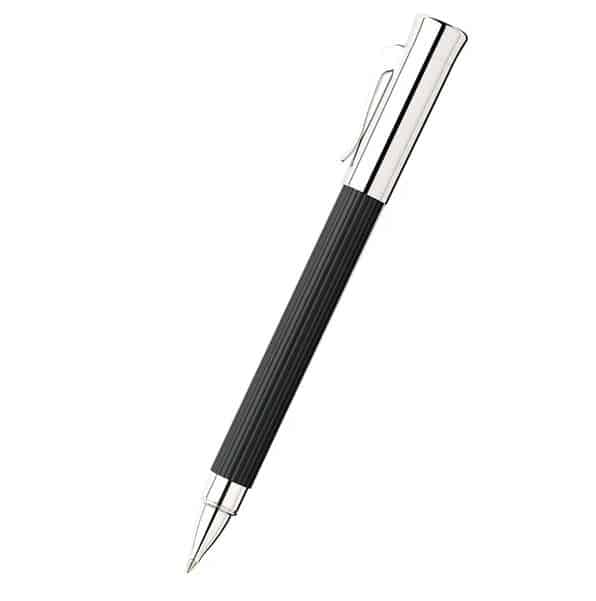 Nurses are always losing their pens. They are the one hot commodity we hate to lend out because we may never see them again. This is one pen you are going to love so much you will never lend it out.
One nurse will win enrollment into the Empowered Nurses Bootcamp program.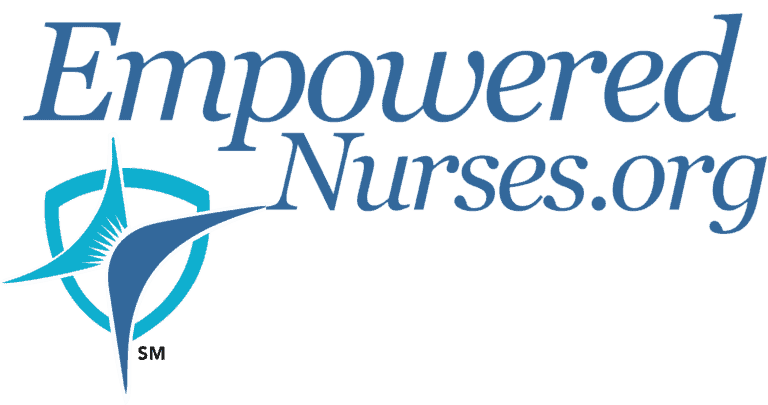 Empowered Nurses bootcamp shows you how to:
Rediscover your passion for nursing
Create an environment you love
Gain confidence and clarity
Speak your mind
Be seen as a leader
Share with others what it means to be empowered
And so much more. Created by Lorie Brown, Nurse Attorney, Empowered Nurses started as a grassroots movement for nurses to speak their mind, stand in their power and be a change agent to improve patient care.
One winner will receive a signed copy of Anatomy of a Super Nurse from Kati Kleber, MSN, RN CCRN-K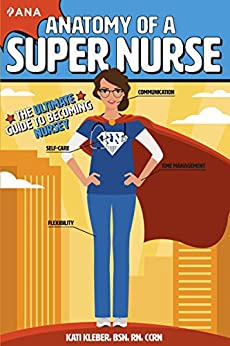 Acclaimed blogger and author of Becoming Nursey: From Code Blues to Code Browns, How to Care for Your Patients and Yourself, Kati expands on her guide for new nurses with this revised edition, Anatomy of a Super Nurse: The Ultimate Guide to Becoming Nursey. She provides real-world advice on surviving nursing school and thriving in your first nursing job. Using personal experiences, Kati dives deep into that pivotal first year and answers questions that all new nurses have, but don't always think to ask.
One nurse will win enrollment into the Fresh RN Cardiac Nurse Crash Course.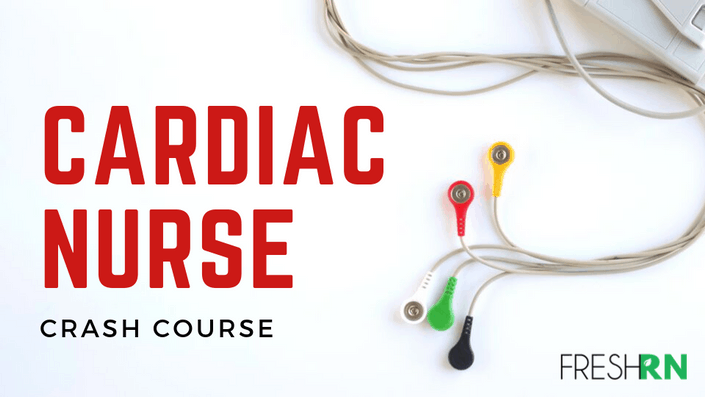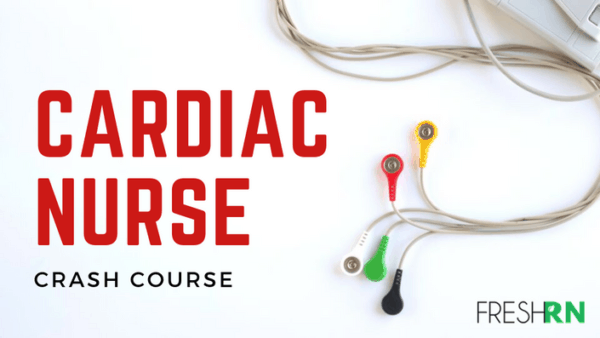 Receive a patient from the cath lab with ease, confidently address the patient who flipped into atrial fibrillation with rapid ventricular response, and care for chest tubes like a pro. This course is for newbies to cardiac to help you build a focused foundational cardiac knowledge – concise information you need to be successful at the bedside, and not feel like you're drowning.
This content is applicable to adult patients in the emergency department, cardiac intensive care, stepdown, and cardiac nursing floor.
Over 70 modules with text, videos, images, and downloads
Written by two nurse educators [one is a CV-surgery NP] and an emergency department nurse – and all are nationally certified!
Topics like chest tube and arterial line care, cardiac nursing report for the ED/ICU/floor, CABG patient care, in-depth discussion on atrial fibrillation, diagnostics like stress tests and caths, and practical explanations of important concepts like CO, CI, SV, SVV, and much more.
It is a self-guided online course – you get lifetime access once purchased!
Download the free Teachable app to easily access this course on mobile
Includes 8.0 hours of Continuing Education, including 3.0 pharmacology hours
One winner will win a copy of The Nurses Guide to Blogging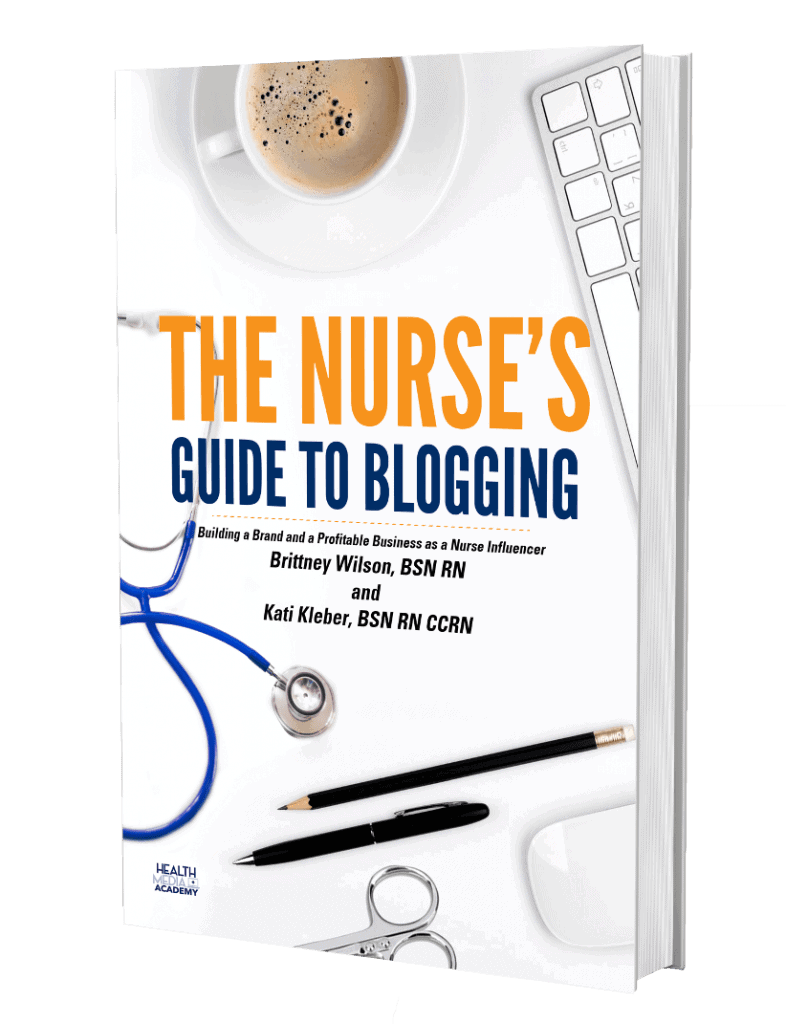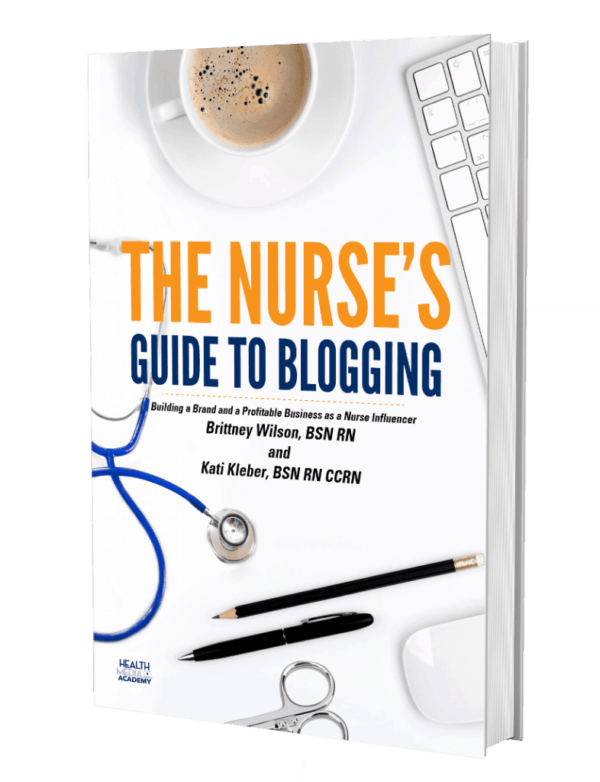 Two of the most influential nurse bloggers have put their heads together to create a one-stop resource for nurses looking to grow their own blog, audience, and brand.

Brittney Wilson, BSN RN (TheNerdyNurse.com) and Kati Kleber, BSN RN CCRN (FreshRN.com), who attract hundreds of thousands of readers to their blogs each month, demystify the art of science of nurse blogging. Learn from the experts as they share their personal journeys, mistakes, and best practices. This book takes a dive deep into the practical aspects of how to set up and maintain a blog, create a community, earn revenue, and strategic business considerations.

The Nurse's Guide to Blogging: Building a Brand and a Profitable Brand as a Nurse Influencer is engineered for any nurse who is interested in blogging. It addresses many of the issues unique to the nursing profession including patient privacy, upholding the integrity of the profession, and understanding your unique value. If you're a nurse and want to blog, this book is for you.
As a nurse, a blog can help you:
Become more confident and empowered
Develop a personal brand and reputation as a thought leader
Expand your career horizons and climb the clinical ladder
Be an advocate for the nursing profession and the patients you serve
Increase your earning potential through traditional and entrepreneurial means
Every nurse should blog. Whether for-profit or professional growth and development, there are too many advantages to list.
One winner will receive free enrollment into the Nurse Blogging 101 Course.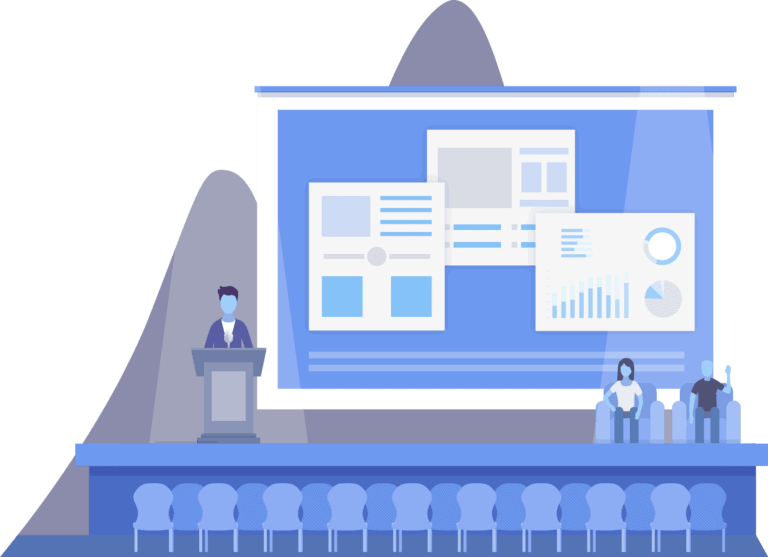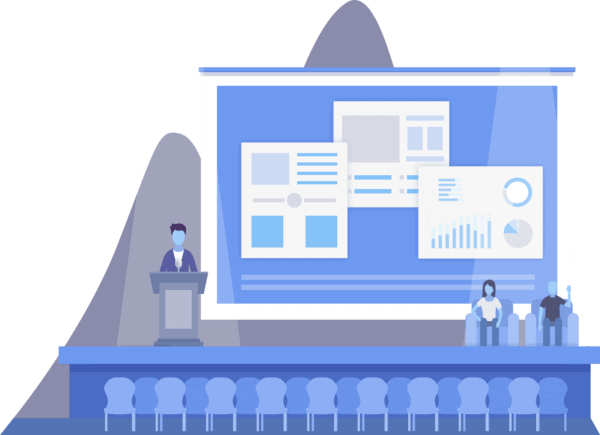 Having an online presence is vital to the success of any nursing business, but maintaining it can seem overwhelming. Do you really need to maintain a website, blog, Twitter, Facebook, Pinterest, and Instagram account?
The short answer is YES! But it doesn't have to be complicated.
The truth is that most business owners spend 80% of their marketing time on work that only delivers 20% of the results. We want to show you how to flip the paradigm so you can spend just 20% of your time delivering 80% of the results. This course walks you through the essentials of digital marketing and shows you how to build a strong online brand with a blog as its centerpiece.  You need to know the rules, the tricks, the shortcuts, and the "must-dos" to save yourself thousands of hours. You chose nursing because you wanted to make a difference. You'll pursue blogging because you need to be relevant to make a difference. 
You were born to make an impact. You just need the tools to do it.
Enter Now!
This giveaway is live on May 1st. Enter below.