*articles contain affiliate links*
National Nurses Week is celebrated annually from May 6 through May 12. The final day aligns with the birthday of Florence Nightingale. This week is devoted to highlighting all the ways in which registered nurses work to improve health care. This year more than ever I think it is so important to give yourself a pat on the back and celebrate nurses and all they do. To help you celebrate we put together this post highlighting the best Nurses Week 2021 Freebies. We've also partnered with some AMAZING sponsors to bring you an incredible giveaway!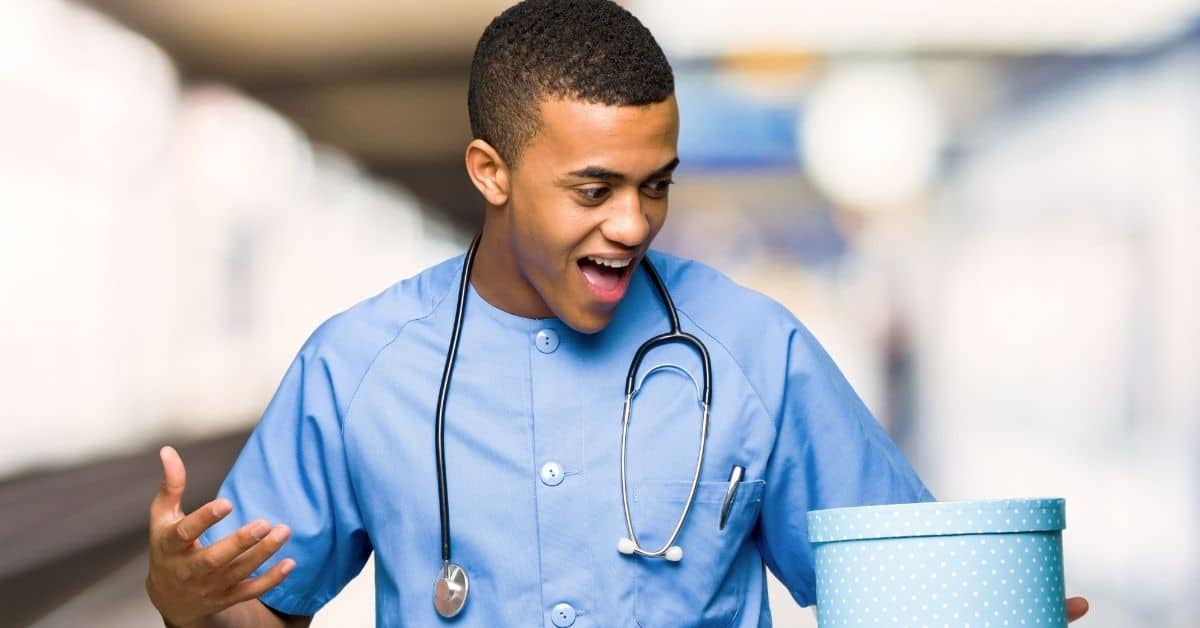 Review the freebies and offers or skip to the giveaway.
The theme for this year was announced by the International Council of Nurses as Nurses as Nurses: A Voice to Lead. They said:
"This global COVID-19 pandemic has shown the world the important role that nurses play in keeping people healthy across the lifespan," said Annette Kennedy, ICN President. "While there has been significant disruption to healthcare, there has also been significant innovation that has improved access to care. In 2021, we will focus on the changes to and innovations in nursing and how this will ultimately shape the future of healthcare."

Nurses Week 2021 Freebies and Giveaway!
This list will be updated from now until the end of Nurses Week. So be sure to stop by often to take advantage of all the freebies and giveaways. COVID-19 may make some of the updates later than normal, but I promise I am working on it daily.
Nurses Week 2021 Freebies & Discounts
Typically Nurses Week is full of all kinds of amazing Freebies and Discounts just for nurses. Like last year COVID-19 decided to hijack nurses week, but Nurses are still worth celebrating.
Nurses can save 10% off a new Purple Mattress.
New or existing Verizon customers can sign up for the ongoing 'Those Who Serve' unlimited pricing. Wireless unlimited plans start as low as $30/mo per line for four lines, and Fios 200Mbps internet as low as $34.99/month.
Caesar's Rewards values the courage and sacrifice of nurses. That is why Caesars Rewards and ID.me have proudly partnered to provide year-round discounts up to 35% off on hotel reservations made online by these heroes who verify their identity through ID.me.
Get 25% off the entire Heroes Collection.
The Heroes Discount gives you 10% off. Outback celebrates all nurses, doctors, medical staff, military veterans, servicemen and women, police, firefighters and first responders with 10% off* their entire check all day, every day (with valid medical, state or federal service ID).
Nurses can save 40% off their purchase of full priced products at Asics. Just verify your status with SheerID and you will receive a one-time use promo code.
As always, Amazon has a bunch of books for nurses for free. Get everything from Fast Facts for the Nurse Educator to Night Shift: 10 Survival Tips for Nurses to Get Through the Night!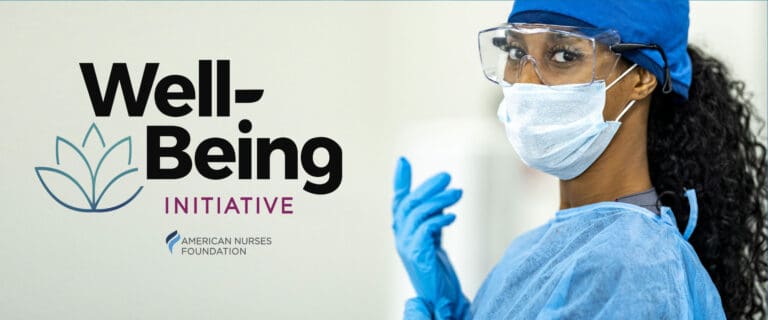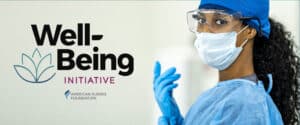 Join the Well-Being Initiative from the ANA. Every day, nurses experience extraordinary stress and other impacts on their mental health and wellness.
The Well-Being Initiative offers free tools and apps to support your mental health and resilience.
Other Nurses Week Giveaways
Self Care Isn't Selfish Contest. Show your fellow nurses how you practice self-care by submitting a photo by May 12 to Cross Country Nurses' Facebook or Instagram page. You could win a $500 gift card if your entry is chosen.
Kati Kleber at Fresh RN has a great nurses week giveaway going on now also. Enter to win courses from Catalyst for Self Care, subscriptions to Symptom Media and more.
Our Nurses Week 2021 Giveaway
Our Nurses Week Giveaway Prizes
Just click on any link to jump to the section with the prizes.
Get Notified When Our Nurses Week Giveway Goes Lives!
There are more giveaway items coming soon! Keep checking back or sign up for an email alert when the giveaway goes live.
We've talked about KEEN before when highlighting the top men's nursing shoes. Not only are they stylish and comfortable but they are committed to making a huge impact on the environment.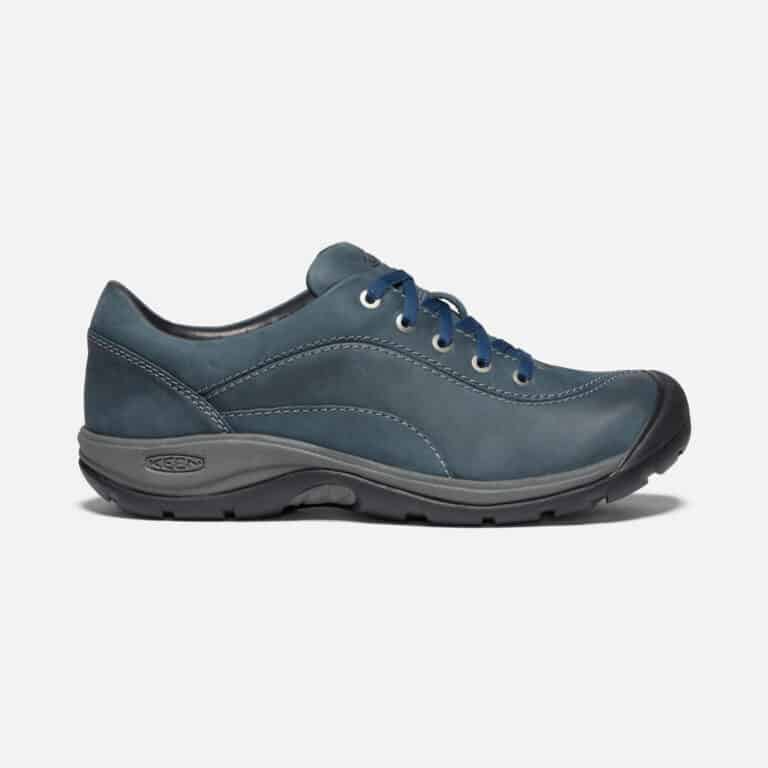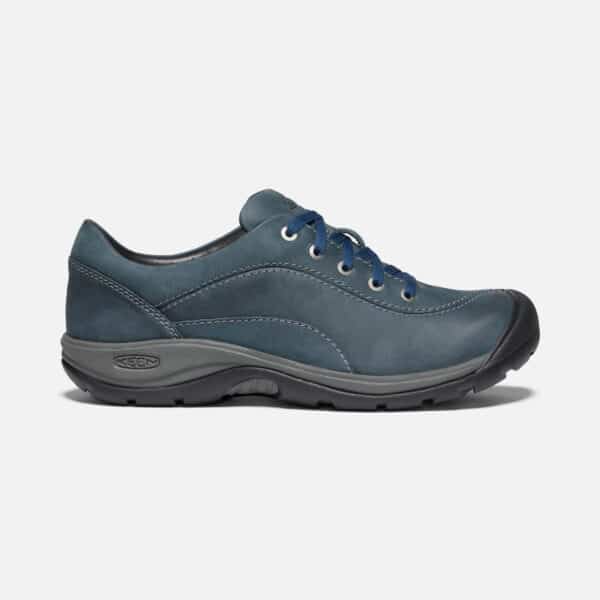 KEEN committed to going PFC free. It took them 4 years to get these extremely toxic chemicals out of our products. And they focus on keeping them out of their products. KEEN is giving away 1 pair of shoes to two winners. If you don't want something you can wear to work, I'd recommend the women's Whisper or the women's Astoria West.
In recognition of National Nurses Week, SocksLane Compression is giving one lucky winner three pairs of their top-rated Women Cotton Compression Socks of their choice. SocksLane is also giving all nurses a discount on their products from now until May 30th. Save 25% off compression socks.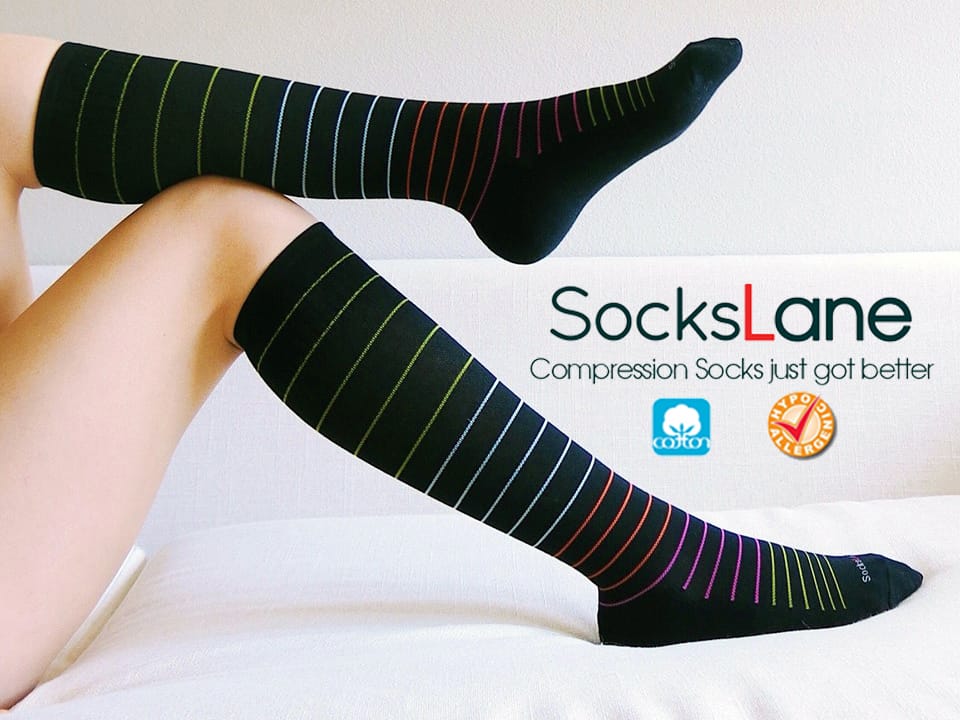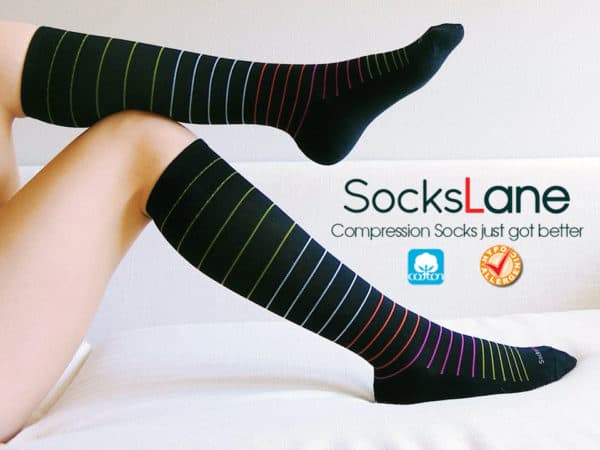 SocksLane Compression Socks are designed for the nurse who prefers natural fibers to itchy synthetic materials, they are made of an exclusive cotton blend that is hypoallergenic, breathable, and durable. Each pair is carefully crafted to provide the support your legs need during long shifts, stay put all day, and be comfortable, even after many many hours.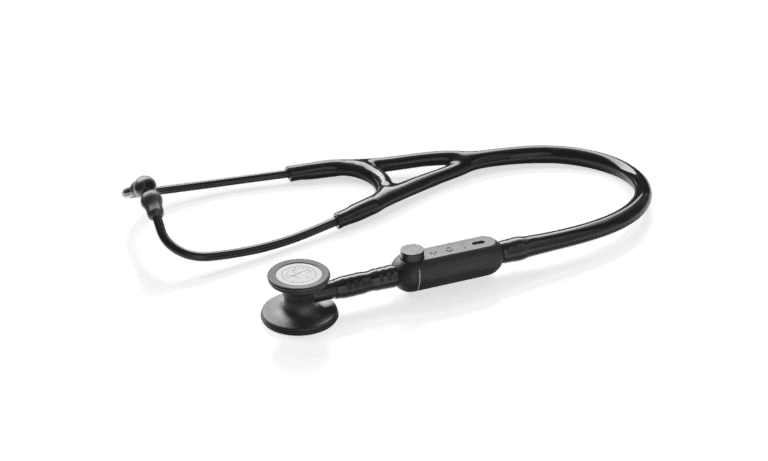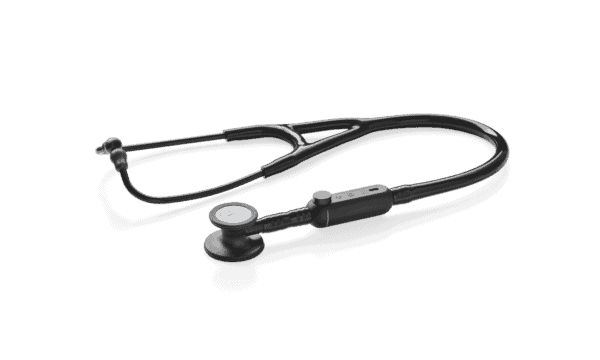 I can't say enough good things about the Eko digital stethoscopes. I'm a huge fan of everything they make. This year you can win one of these products: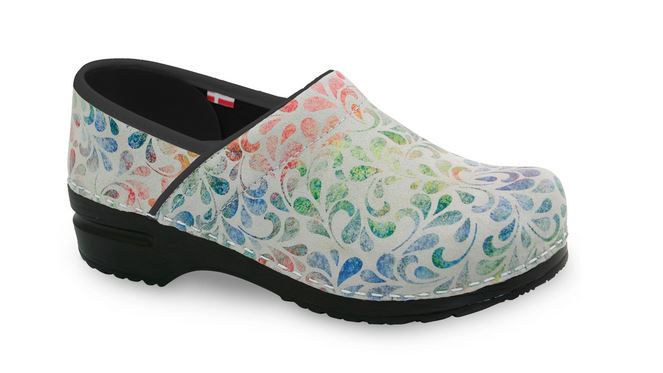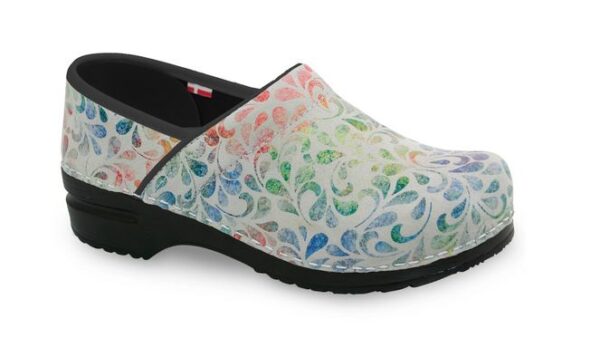 If you ask a group of nurses to name the first brand that pops into their heads when they think of shoes, they are going to say Sanita. For roughly 20 years, Sanita manufactured all of the clog collection of Dansko- a household name in the world of clogs. However, they decided to part ways in 2007 and that led to Sanita deciding to produce these shoes in their European factories under their own brand name. The results are beautiful shoes that nurses know and love. For nurse's week, one winner is going to win one pair of clogs of their choice from Sanita.com (in-stock items only).
BadgeBlooms features adorable Designer ID Badge Reels made for nurses by a nurse. Ten lucky winners will receive one badge reel of their choice.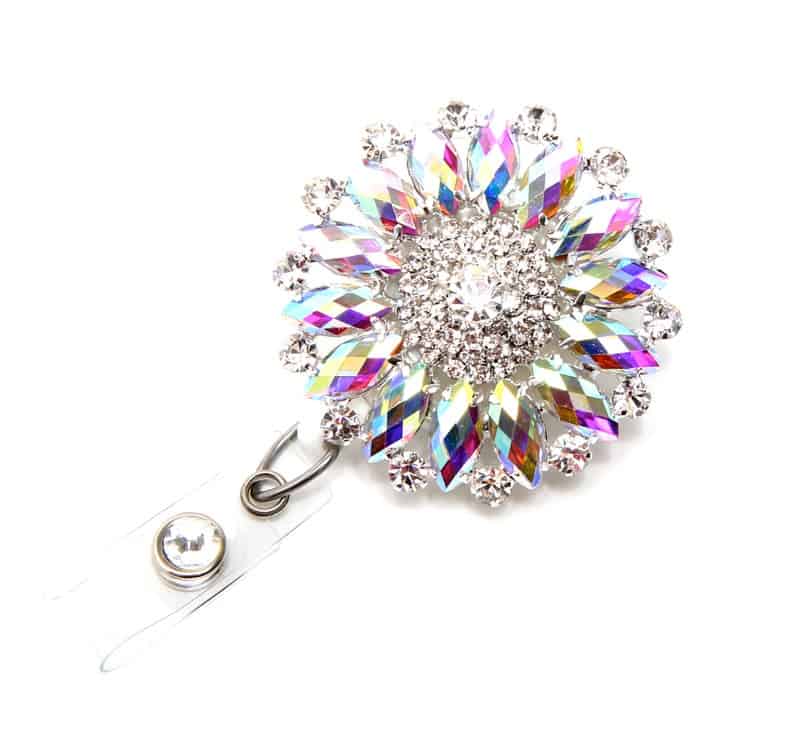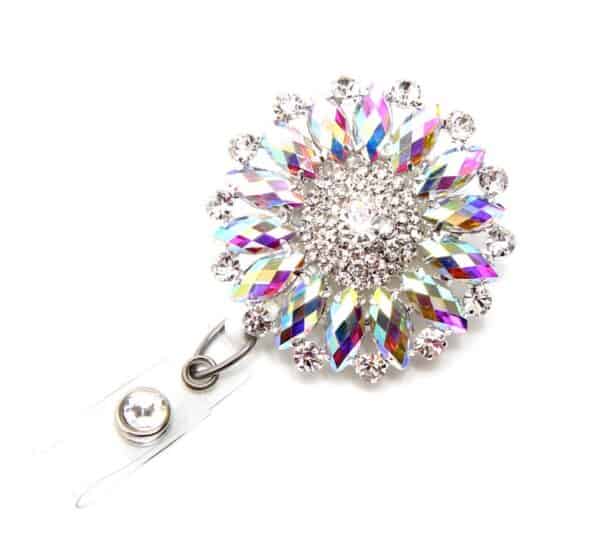 I love that you can easily display your own personality and style with one of the badge reels from BadgeBlooms. Which one fits your style?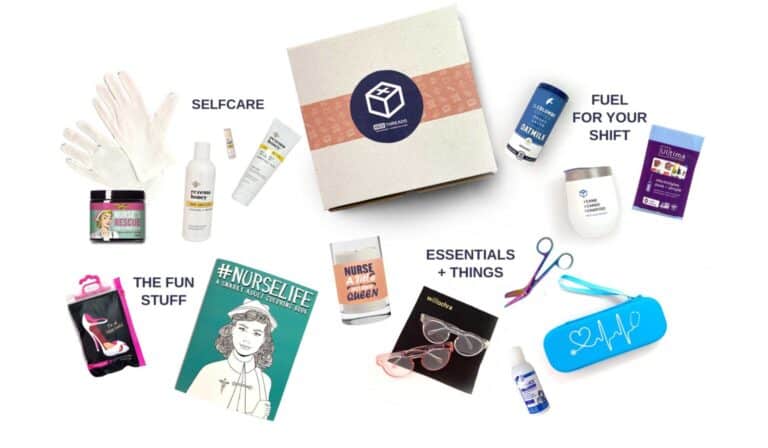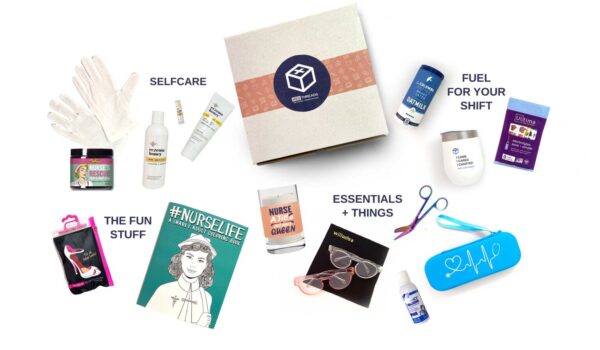 Medthreads is a brand new scrubs subscription box. They believe that buying scrubs shouldn't feel like a chore. So they aim to take care of it for you! By signing up, once a quarter you will get a set of scrubs designed by nurses, for nurses directly to the comfort of your home. This eliminates the hassle of trekking to the uniform store or taking a gamble on online ordering. You'll also receive a number of responsibly curated products to take care of you!

Medthreads is giving away 5 Nurse Appreciation gift boxes, valued at $100 each. Each box will include 5-7 responsibly sourced items that are handpicked just for nurses. MedThreads believes in self-care.
The subscription boxes launch in July of this year. You can also sign up to get on the wait-list so you are notified when the subscription boxes launch.
Vita Kvita makes medical enamel lapel pins, decals, and badge reels. They create items that show your style. As Vita Kvita says, "you did not choose a boring profession, so don't settle for boring."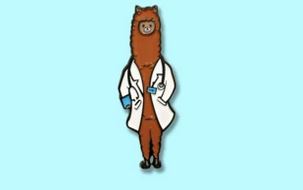 This nurse's week, 5 winners will each receive their choice of two lapel pins from Vita Kvita. I really like the Chill Pill.
BALA Footwear was born during the pandemic. They are aiming to care for nurse's needs without compromise. Three nurses will win one pair of their choice of shoes from BALA (excluding the limited edition color).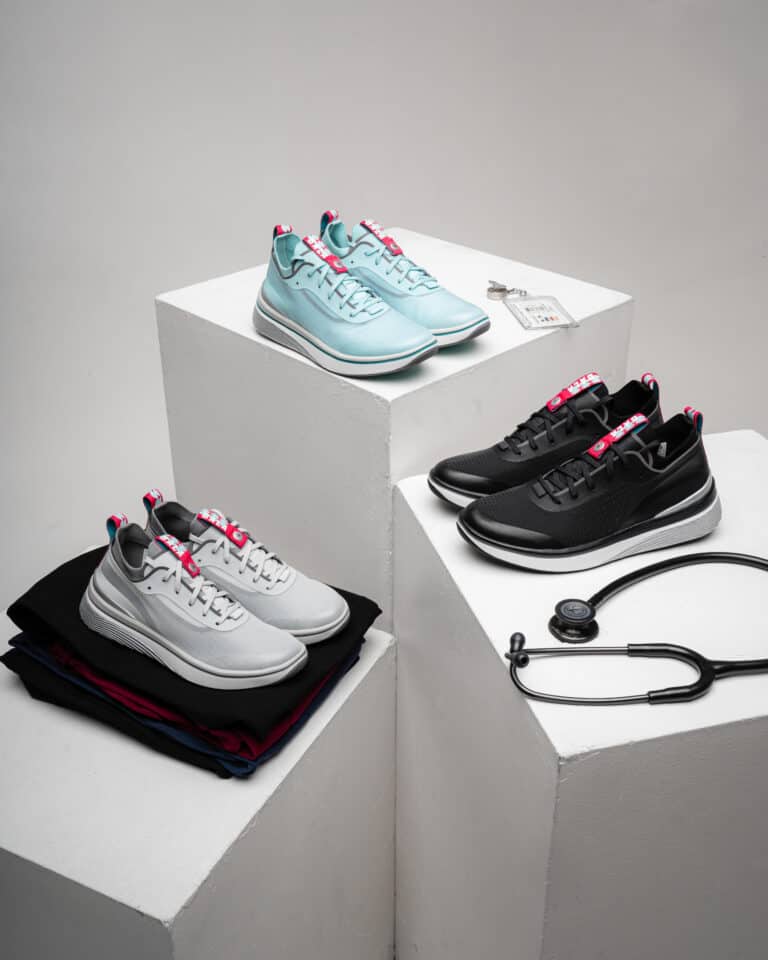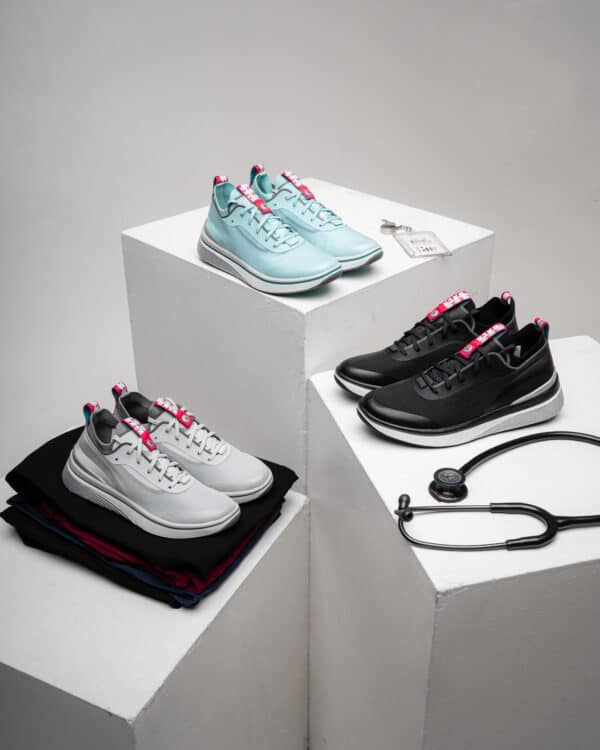 BALA Footwear started out by trying to see what a 12 hour shift for nurses really looked like. The sitting, standing, sprinting and – the fluids. So they met with hundreds of nurses across the United States and then listened to them. When they thought they had all the answers, they made a shoe and handed it to nurses and asked more questions. BALA Footwear was established in Portland, OR, by a team of veteran footwear industry professionals who spent decades making performance footwear for professional athletes. They brought the same obsession with performance and innovation from sport to nursing with a product specifically designed for the absurdity of a 12hr nursing shift. Plus most major footwear brands design using male foot morphology and simply shrink that down for women's shoes. BALA is taking a Her First approach, using female foot morphology. What pair would you pick?
One winner will receive a signed copy of Anatomy of a Super Nurse from Kati Kleber, MSN, RN CCRN-K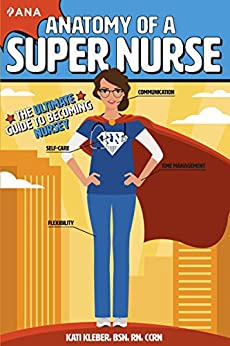 Acclaimed blogger and author of Becoming Nursey: From Code Blues to Code Browns, How to Care for Your Patients and Yourself, Kati expands on her guide for new nurses with this revised edition, Anatomy of a Super Nurse: The Ultimate Guide to Becoming Nursey. She provides real-world advice on surviving nursing school and thriving in your first nursing job. Using personal experiences, Kati dives deep into that pivotal first year and answers questions that all new nurses have, but don't always think to ask.
One nurse will win enrollment into the Fresh RN Cardiac Nurse Crash Course.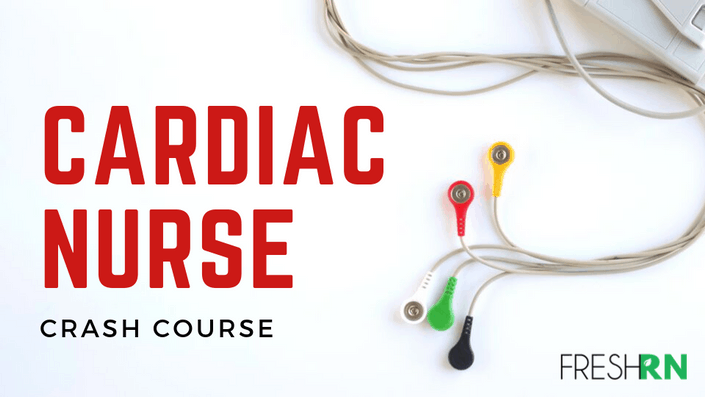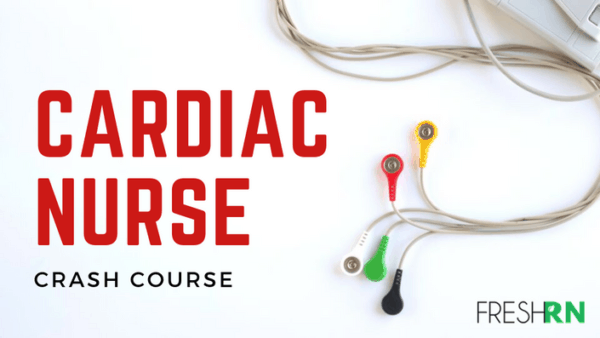 Receive a patient from the cath lab with ease, confidently address the patient who flipped into atrial fibrillation with rapid ventricular response, and care for chest tubes like a pro. This course is for newbies to cardiac to help you build a focused foundational cardiac knowledge – concise information you need to be successful at the bedside, and not feel like you're drowning.
This content is applicable to adult patients in the emergency department, cardiac intensive care, stepdown, and cardiac nursing floor.
Over 70 modules with text, videos, images, and downloads
Written by two nurse educators [one is a CV-surgery NP] and an emergency department nurse – and all are nationally certified!
Topics like chest tube and arterial line care, cardiac nursing report for the ED/ICU/floor, CABG patient care, in-depth discussion on atrial fibrillation, diagnostics like stress tests and caths, and practical explanations of important concepts like CO, CI, SV, SVV, and much more.
It is a self-guided online course – you get lifetime access once purchased!
Download the free Teachable app to easily access this course on mobile
Includes 8.0 hours of Continuing Education, including 3.0 pharmacology hours
One winner will win a copy of The Nurses Guide to Blogging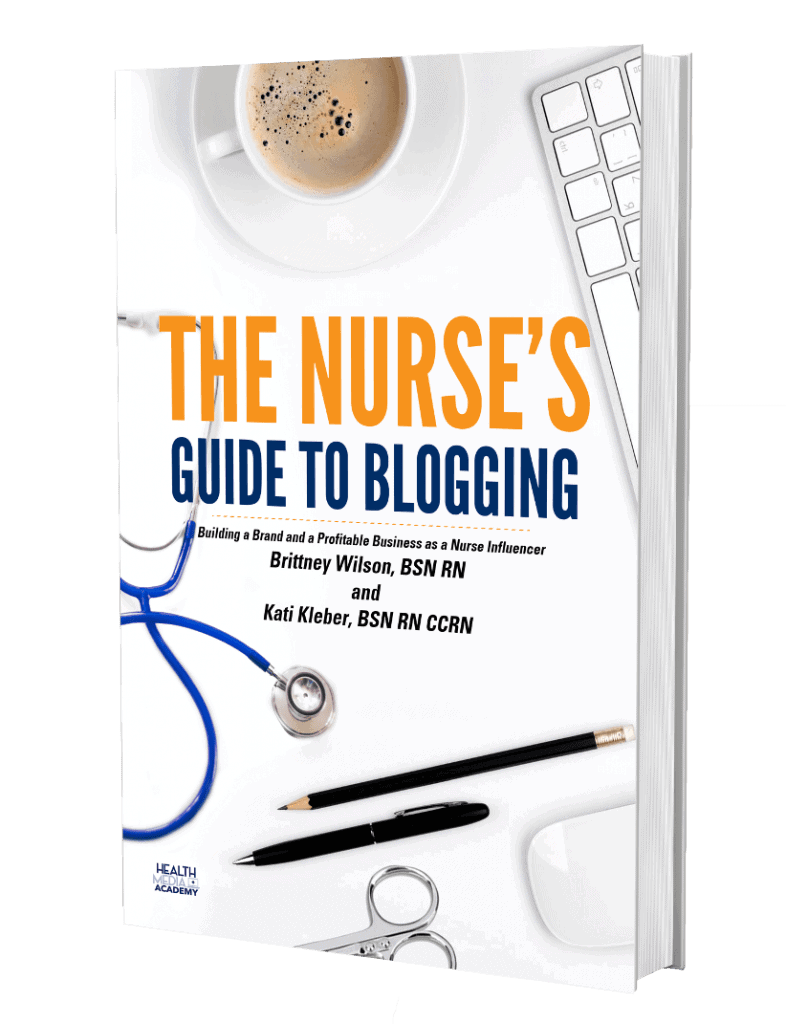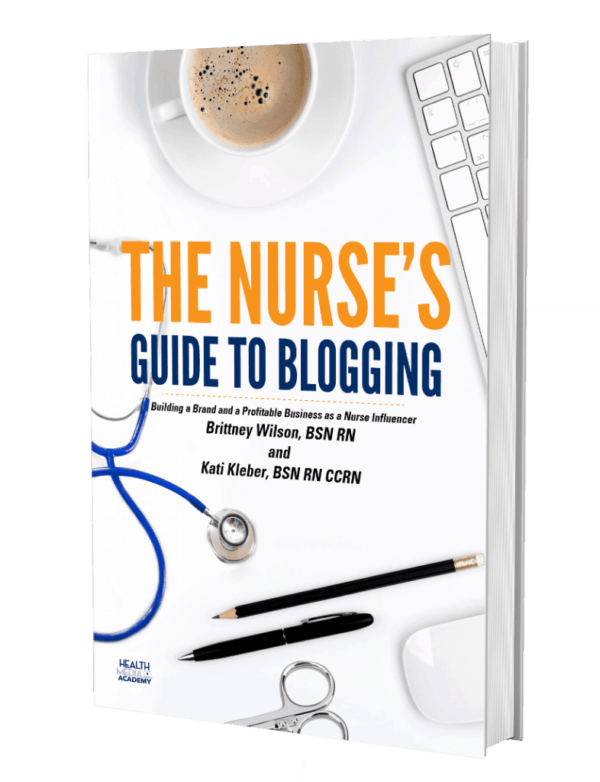 Two of the most influential nurse bloggers have put their heads together to create a one-stop resource for nurses looking to grow their own blog, audience, and brand.

Brittney Wilson, BSN RN (TheNerdyNurse.com) and Kati Kleber, BSN RN CCRN (FreshRN.com), who attract hundreds of thousands of readers to their blogs each month, demystify the art of science of nurse blogging. Learn from the experts as they share their personal journeys, mistakes, and best practices. This book takes a dive deep into the practical aspects of how to set up and maintain a blog, create a community, earn revenue, and strategic business considerations.

The Nurse's Guide to Blogging: Building a Brand and a Profitable Brand as a Nurse Influencer is engineered for any nurse who is interested in blogging. It addresses many of the issues unique to the nursing profession including patient privacy, upholding the integrity of the profession, and understanding your unique value. If you're a nurse and want to blog, this book is for you.
As a nurse, a blog can help you:
Become more confident and empowered
Develop a personal brand and reputation as a thought leader
Expand your career horizons and climb the clinical ladder
Be an advocate for the nursing profession and the patients you serve
Increase your earning potential through traditional and entrepreneurial means
Every nurse should blog. Whether for profit or professional growth and development, there are too many advantages to list.
One winner will receive free enrollment into the Nurse Blogging 101 Course.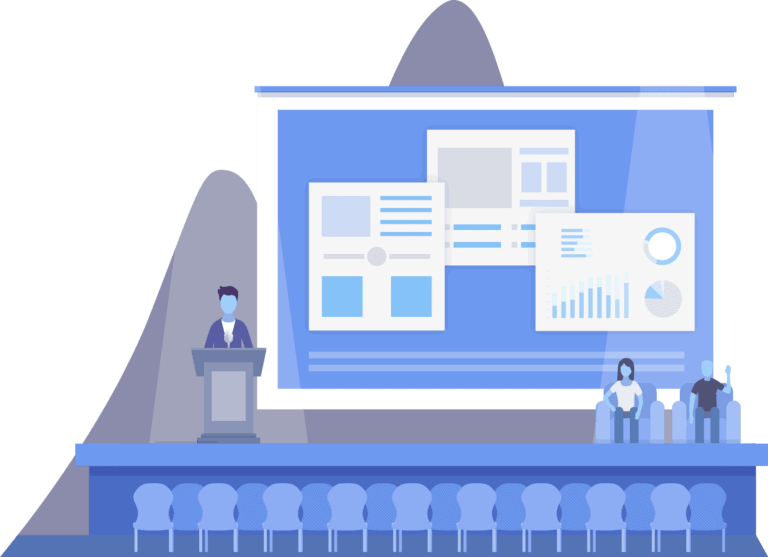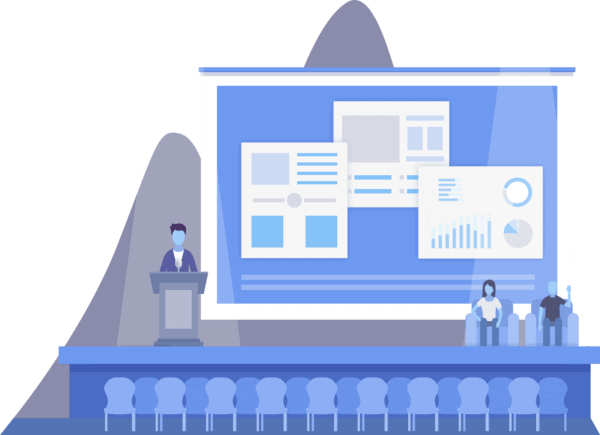 Having an online presence is vital to the success of any nursing business, but maintaining it can seem overwhelming. Do you really need to maintain a website, blog, Twitter, Facebook, Pinterest, and Instagram account?
The short answer is YES! But it doesn't have to be complicated.
The truth is that most business owners spend 80% of their marketing time on work that only delivers 20% of the results. We want to show you how to flip the paradigm and so you can spend just 20% of your time delivering 80% of the results. This course walks you through the essentials of digital marketing and shows you how to build a strong online brand with a blog as its centerpiece. You need to know the rules, the tricks, the shortcuts, and the "must-dos" to save yourself thousands of hours. You chose nursing because you wanted to make a difference. You'll pursue blogging because you need to be relevant to make a difference.
You were born to make an impact. You just need the tools to do it.
We will be giving away even more!
This giveaway goes live on May 6th, the start of Nurses Week. Don't miss out on your chance to enter. Sign up below to get an email when the giveaway goes live.
Get Notified When Our Nurses Week Giveway Goes Lives!