*articles contain affiliate links*
One of the best gifts you can give a nurse is something that expresses how much you appreciate all the long hours they dedicate. Art has a way of saying what words cannot. That is why these 10 nurse figurines make amazing gifts.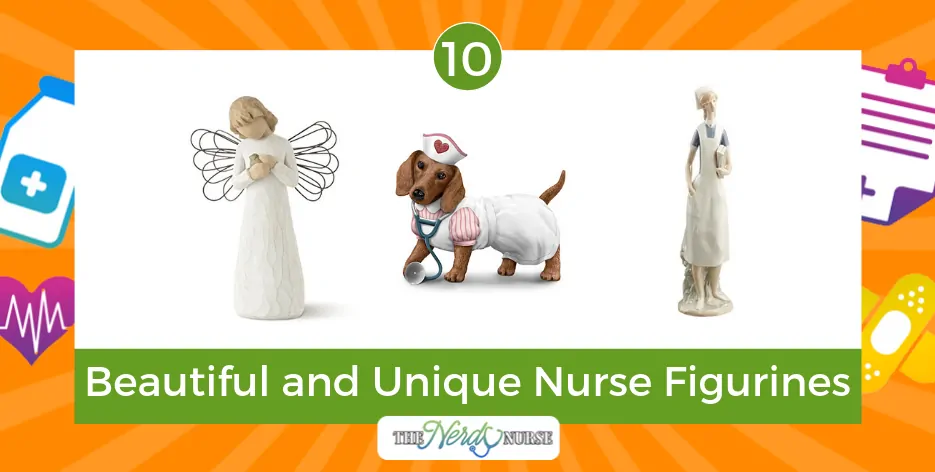 10 Beautiful & Unique Nurse Figurines
The really touching thing about nurse figures is that they are able to express the heart of nursing. The soft colors and emotion expressed in the lines of the hands and arms, they all provoke a feeling of nurturing and love.
What are the best nurse statues to give as a gift? You found the best list of nurse figurines. You'll find something perfect on this post.
Willow Tree Nurse Statues
Willow Tree Angel of Healing Hand Painted Sculpture Figure

Willow Tree figures are a hot collectible. The artist has a way of using the body language to express tender, unspoken emotions. This one is the Angel of Healing. Every nurse is an angel, providing kindness where it is needed most.
Precious Moments Nurse Doll
These nurse dolls are so adorable! They are 12-inch vinyl dolls with the trademark Precious Moments eyes and face. But the best thing about them is that their white jackets can be personalized. Putting someone's name on the jacket is the best way to give a gift that is just for them.
Bradford Exchange Dachsund Nurse Figurine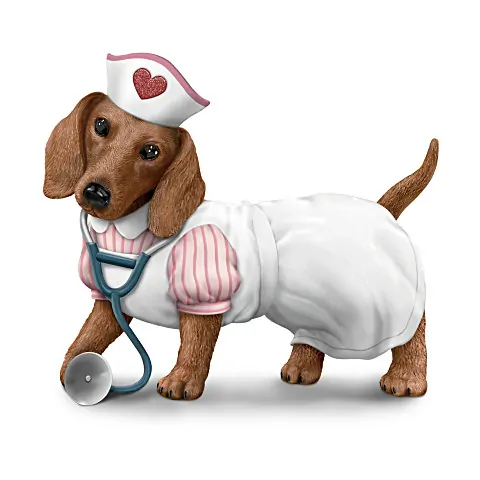 Bradford Exchange Dachsund Nurse

The Bradford Exchange is known for their unique collectibles. If you know a nurse that is also a pet-lover, then you have to browse their nurse figurines. They have adorable cat and dog nurse figurines that will compliment every collection.
Sometimes, something that makes you laugh and smile is the best gift ever. And who doesn't smile at a dog dressed like a nurse?
Hamilton Collection Statue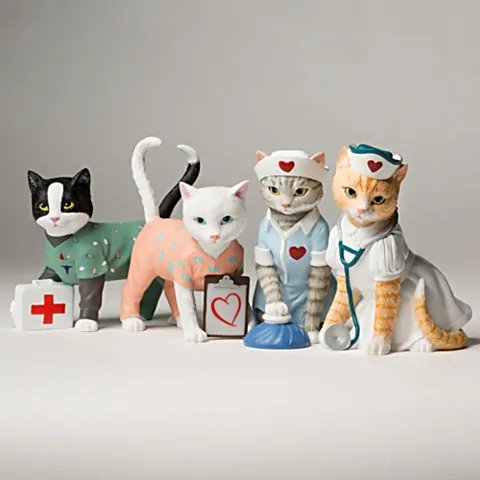 Item no: 909291 Save "Tender Purring Care" Nurse Cate

Do you know a cat-lover? Then these super cute cat nurse statues are the perfect gift! I found them on the Hamilton Collection. They are limited edition and honor the compassion of nurses.
Lladró Collectibles
One of the most sought-after nurse figurine collectible artists is Lladró. Make sure if you are spending a lot of money on one of these figures, that it is genuine and comes with the certification. This list would be incomplete without mentioning his stunning works of art.
Nurse Prayer Sculpture
Another wonderful nurse statue is the Nurse's Prayer. This is a thoughtful gift for a Christian nurse that puts her entire heart into her job, every day.
The statue shows a nurse bowing her head in prayer, asking God to help her share his love with everyone and to be the extension of his hands. It's humble and beautiful.
Nurses Are Angels Without Wings
Nurses are Angels Without Wings Blue 6 Inch Resin Tabletop Angel Figurine

This one really spoke to me! It replicates the heart of nursing. We really are angels without wings. You are there through sickness, pain, healing, and triumphs. This figurine definitely needs to be added to any nurse statue collection someone has.
Disney Nurse Gift
Lenox Nurse Minnie Mouse Figurine

Know someone that loves Disney? Then this one is the best! Nurse Minnie Mouse gently helps poor Pluto, with a cheerful smile. It's made of Ivory China and handpainted, so the price reflects every detail.
Jim Shore Healing Hands
Jim Shore for Enesco Heartwood Creek Nurse Angel Ornament, 4.625

This Jim Shore statue is less than 5 inches tall. It's the perfect size to be a Christmas ornament. It can also be a beautiful addition to any nurse figures collection.
It is a stunning angel, with intricate details in the robe. On top of her head, just below her halo, is a nurse cap.
Kewpie Doll Nurse Figurines
Finally, if you are going to add a nurse figurine to a collection, you cannot forget about Kewpie Doll Nurse Figurines! Their innocent baby faces express genuine care and the beautiful heart of nurses. They also have small details that remind you of vintage dolls.
There you have it! A collection of the 10 best nurse figurines you can find online. Don't forget to pin this post so you can find it later when you want to buy some more of them.
More Nurse Gift Ideas
If you enjoyed this list, here are some more nurse gift ideas I've created.
Foundations Nurse Angel Stone Resin Figurine, 7.5"

Burton & Burton Figurine Fairy Angel Nurses

Nurse's Prayer, Kneeling In Uniform 4.5 x 5.5 Resin Stone Tabletop Figurine

Help Me Heal Praying Nurse 5 inch Gray Resin Stone Table Top Figurine

Pavilion Gift Company Light Your Way Every Day – Nurses give Healing Comfort, Loving car & Sincere Kindness Angel Figurine with Stethoscope and Bird 6

Download FREE Nurse Gift Tags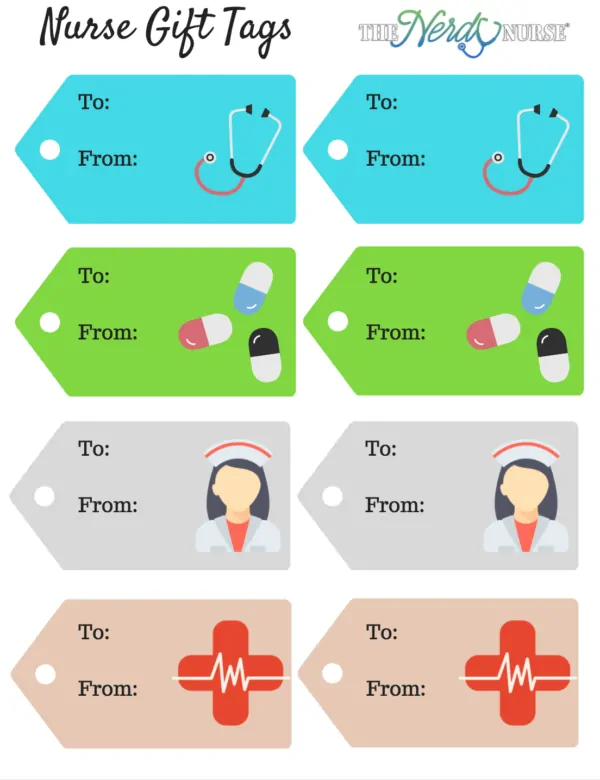 Sign up for updates & get FREE nurse gift tags instantly.
Your privacy is protected. We will never spam you.