*articles contain affiliate links*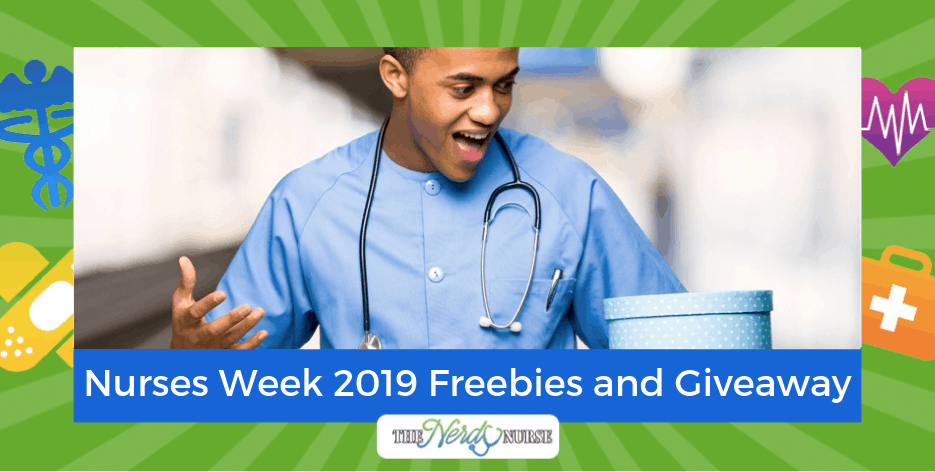 National Nurses Week is celebrated annually from May 6 through May 12. The final day aligns with the birthday of Florence Nightingale. This week is devoted to highlighting all the ways in which registered nurses work to improve health care. To help you celebrate this wonderful week, we put together this post highlighting the best Nurses Week 2019 Freebies. We've also partnered with some AMAZING sponsors to bring you an incredible giveaway! Plus, there are tons of ways to get bonus entries.
The theme this year is Nurses: A Voice to Lead – Health for All.
The theme was developed by the International Council of Nurses (ICN). According to ICN, A Voice to Lead reflects the fact that "every nurse has a story and every story has the potential to improve the health system and enable individuals and communities to achieve their highest attainable standard of health. From these insights comes the power for change." Health for All means "not just the availability of health services, but a complete state of physical and mental health that enables a person to lead a socially and economically productive life."
Review the freebies and offers or skip to the giveaway.
Nurses Week 2019 Freebies and Giveaway!
This list will be updated from now until the end of Nurses Week. So be sure to stop by often to take advantage of all the freebies and giveaways.
Nurses Week Freebies 2019
Be sure to score one or all of these free nursing Kindle books.
Through May 12, show your ID or wear your scrubs, for a free fountain drink or cookie with the purchase of a sandwich or salad (limit 1).
Get a free meal for nurses with ID, at participating locations.
Be sure to check with your local restaurant for Chick fil A nurses week participation, because each may offer great freebies for nurses!
It's been a couple of years since Chipotle offered a Nurses Week Freebie. But at participating Chipotle's, every Wednesday is the medical professional day with BOGO 50% OFF!
Individual locations offer specials throughout the week for nurses with a valid ID
Participating locations are offering a free 16 0z. Dunkin' Dark Roast iced coffee May 6-12, between 4 p.m. and 10 p.m. with a valid health care ID
Nurses wearing their scrubs or ID badge can go to any participating location and receive an Espresso Buzz Bagel and Shmear on the house on May 11th.
Cinnabon is a proud supporter of the Daisy Foundation. From May 6-12, show your name badge and get a free cinnamon MiniBon or a 4 count BonBites.
Nurses, show your ID and get a BOGO Free Original Ground Beef Tacos through May 12 (limit 3)
On May 7, nurses get 50% off any drink when they show their ID (limit 1)
Nurses, get a free sweet treat with a badge at participating locations.
Through May 12, nurses take $5 off a minimum purchase of $15 or more when they show their badge.
Nurses4Us: Elevating the Profession webinar with Twitter chat on May 8, 2019, at 1:00 p.m. EDT
Nurses Week Discounts
Treat your feet for Nurse's week to the Italian made Calzuro clogs! Use the code: NNNURSEWEEK19 to save $8 on your Calzuro.com shoe order. Shipping is free!
To celebrate Nurses Week, Eko is offering an amazing discount of 25% off the CORE Digital Stethoscope, the CORE Digital Attachment, and the DUO ECG + Digital Stethoscope with code NERDYNURSE from May 1st – May 12th.
Disney loves their nurses. They are offering discounts to nurses at the Swan and Dolphins resorts. Be sure to also mention you are a nurse and use promo code DREAMS!
Nurses get 20% off Monday through Friday when they show their nurse ID.
From Monday through Wednesday, Giordano's is offering 20% off any order with the code 656-263-214. The offer is dine-in and online and for both nurses and teachers.
On Sunday, May 12, nurses get a buy-one-get-one-free deal on MOD-size pizza or salads with their nurse's IDs on in-store orders.
Nurses get 50% off your entire order with a valid ID Tuesday.
Nurses get a buy-one-get-one-free offer Wednesday on salads and wraps when they show their valid nurse ID. A nurse must be present and the free salad or wrap must be of equal or lesser value.
Nurses can take 25% off their purchases with license verification.
Nurses get 20 percent off nurse mates clogs, athletic wear and shoes. Use Code SAVE to save even more!
Get 30 percent off your purchase at the shoe brand's website, EasySpirit.com, all month long with the coupon code NURSESWEEK30.
Other Nurses Week Giveaways
2019 Nurses Week Giveaway and Freebies – Fresh RN.
Enter the #MoveFor Healing Sweepstakes to win shoes for your team from Easy Spirit.
The Nerdy Nurse Giveaway
Nurses Week Quotes are sure to make you feel loved, but let's be honest. For Nurses Week you don't want another quote, water bottle or a tray of cookies. You want some real goodies. That is where The Nerdy Nurse comes in. Let's look at some of the amazing prizes you can win. To enter to win any of these prizes, scroll to the bottom and fill out the giveaway form.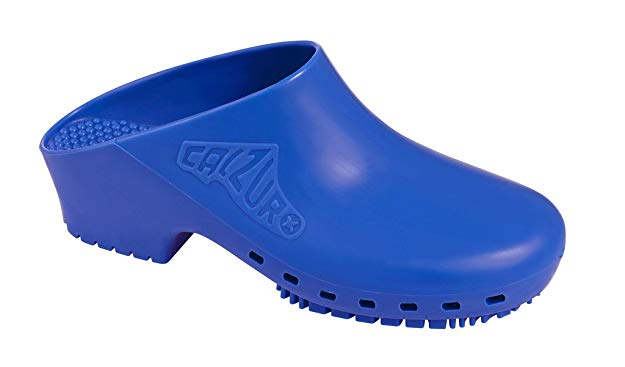 Here's your chance to win Italian-made Calzuro clogs and accessories. Value up to $113.99. Treat your feet for Nurse's week! These shoes are sure to be a must-have for your uniform since there are a few ways you can disinfect these shoes – with bleach, wipes, hospital autoclave, and in the washing machine. Calzuro shoes can be cleaned in all of those ways.

HeathcareWings is a database of over 100,000 healthcare jobs that adds 2,000 postings each day. They hold recruiters to account with a code of values and allows you to rate recruiters' conduct and professionalism. You can see recruiters ratings before you decide to go with them.
The platform empowers you to find your dream job in a heartbeat! You can actively search within your specialty, desired location, and interests, or sit back and enjoy customized matches and tailored job alerts. Once you've joined, you stay in control of your visibility and can pause your profile whenever you want.
Enter to win one of two awesome HealthcareWings mugs with Starbucks coffee cards inside.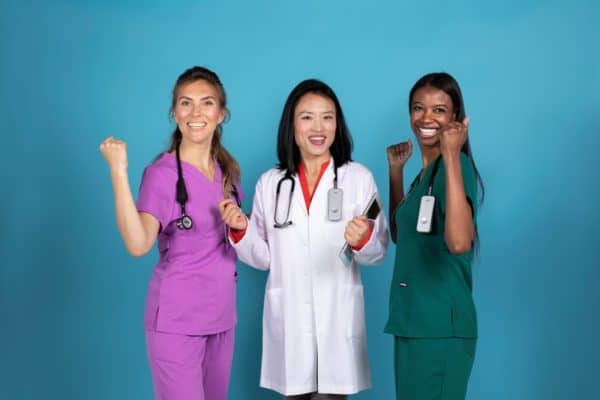 It is no surprise that we the Eko digital stethoscope, it's probably the most innovative stethoscope on the market. It uses technology that puts a new meaning on the term "auscultation." The first thing I heard about this company is they were researching using Shazam technology to identify heart sounds, and I was amazed at such an innovative idea. So we teamed up to share the awesomeness of their unique digital stethoscope.
One lucky nurse will win their very own Eko Core Stethoscope Bundle. The Eko Core Stethoscope pairs with a smartphone app to really take auscultation to the next level. You not only have to ability to amplify heart sounds, but also record them to play them back to a colleague, add to the EHR, or transmit via HIPAA complaint mechanisms. The Eko Core can be added to most stethoscopes for only $199. The Eko Core Bundle includes a great analog stethoscope with the core so you're ready to go with one purchase.
This stethoscope gives you:
7 volume levels
Digital (on) and Analog (off) modes
9-hour rechargeable battery
Bluetooth LE wireless connection
It's a great stethoscope for any nurse, but we also love that it's helpful to nurses that have difficulty hearing. Making nursing more accessible to people with disabilities is totally awesome, and Eko is doing just that.
Snag Your Eko Digital Stethoscope for a Great Deal
To celebrate Nurses Week, Eko is offering an amazing discount of 25% off the CORE Digital Stethoscope, the CORE Digital Attachment, and the DUO ECG + Digital Stethoscope with code NERDYNURSE from May 1st – May 12th.
Check out the Eko Duo Portable ECG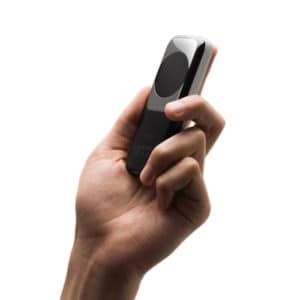 While you're on the Eko site you HAVE to check out the DUO. The DUO is a portable ECG device and digital stethoscope combined. You can get a faster and more assessment of cardiovascular function that's way less stressful on the patient. You can use the DUO with traditional stethoscope earpieces or with any headphones using a 3.5mm headphone jack.
You pair DUO with the Eko app on your iPhone, iPad, or Android device and it will display real-time heart sound waveforms (phonocardiogram) and ECG tracings (electrocardiogram). This allows you to record, visualize, and save all data to Eko's secure cloud with unlimited recording space. The app also offers live streaming and HIPAA-compliant sharing to enable remote monitoring and telemedicine.
It's one of the coolest healthcare technologies we've seen in a long time! While we aren't giving a DUO away this year, stay tuned as we will be sharing more about this amazing device soon.

Did you know that studies show that the average nurse walks four to five miles (10,000 steps) per 12-hour shift? Ascom conducted its own experiment at HiMSS, one of the largest trade shows in the healthcare industry, to see how the average steps taken by attendees stacked up to those taken by a typical nurse. They found that the average daily steps of HiMSS-goers was 6,618 steps – significantly below the average steps for a nurse.
But what if I told you that an Integrated Delivery System could help you take less steps in a shift? It's true. Ascom works to minimize unnecessary steps for nurses by bringing critical patient information directly to them, effectively streamlining communication and making life easier for nurses.
Join me for a Nurses Week Twitter Chat
Every nurse has been when hospital leaders implement a new system or tool without consulting nurses on the front line. Nurses need to give input into changes that will affect their work and ability to provide care. So, this Nurses Week I'm joining Ascom North America for an exciting Twitter chat focusing on why hospital leaders should consult nurses before investing in health IT solutions.
Join me so we can help share our insight, questions, and value to hospital administrators and decision makers everywhere!
Mark your calendars. The Twitter Chat be on Thursday, May 9th at 3-4 PM EST. You can join right in by searching for the hashtag #NursesWeekChat. Be sure to add it to any of your tweets so we'll all be able to see your contribution!
Win a FitBit Alta
For Nurses Week Ascom North America is giving away a black FitBit Alta so you can see just how many steps you can save when communication is streamlined and brought directly to you when you need it most!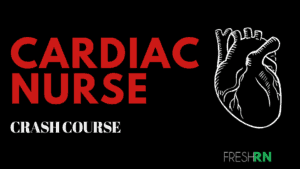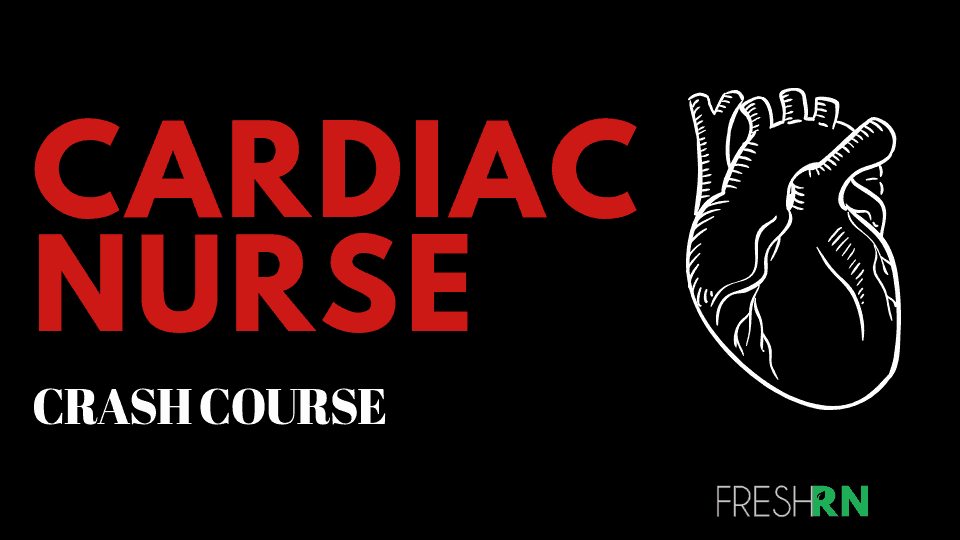 This amazing course gives you:
Over 70 modules with text, videos, images, and downloads
Written by two nurse educators [one is a CV-surgery NP] and emergency department nurse – and all are nationally certified!
Topics like chest tube and arterial line care, cardiac nursing report for the ED/ICU/floor, CABG patient care, in-depth discussion on atrial fibrillation, diagnostics like stress tests and caths, and practical explanations of important concepts like CO, CI, SV, SVV, and much more.
It is a self-guided online course – you get lifetime access once purchased!
Download the free Teachable app to easily access this course on mobile
This content is applicable to adult patients in the emergency department, cardiac intensive care, step-down, and cardiac nursing floor. If you struggle with caring for your cardiac patients, this course can help!
The Nerdy Nurse
You know I can't let nurses week pass without offering up some great giveaway items to you all. It's my way of saying thank you for being a reader and thank you for all you do as a nurse.
You could win:
Use the simple form below to enter and Good Luck!
Download Nurse Bingo Today!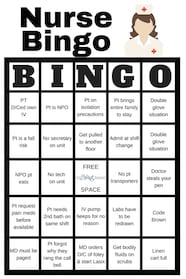 Liven up any shift with a fun game of bingo. See who can fill a row first!
Fill a whole card and lose grip with reality.
Your privacy is protected. We will never spam you.