*articles contain affiliate links*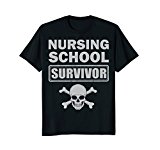 Despite the job market taking a dip on a global scale, the nursing industry continues to develop alongside the rising need for qualified nurses. However, according to the American Society of Registered Nurses, 43 percent of registered nurses haven't been able to find employment after 18 months between 1st January 2009 and 31st March 2010.
Why aren't these graduates landing jobs when the vacancy rate has increased in recent years?
According to the Texas Woman's University associate dean Dr. Karen Lyon, registered nurses with ample experience are re-entering the market and in some cases, working additional hours to cover up the losses incurred in their retirement and 401(k) accounts, making it difficult for novices to find permanent employment.
Apart from the increase in competition, employers are hesitant to choose new grads over experienced nurses in fast-paced environments in which the patient's acuity requires quick decision making.
So is their hope left for new nursing grads for finding employment in demanding and specialized nursing areas?
It's quite possible… they just need to be excellent at what specialized positions demand. This excellence and skill development can be achieved through advanced nursing degrees.
Several institutes and universities offer accelerated nursing programs, and many nursing graduates have been able to find good employment after graduating from such courses. The good news for students is that it's getting progressively easier to enroll in nursing programs online, so individuals who are currently working on low-paying nursing jobs can increase their credentials without abandoning their current pay checks. This is especially helpful if you are having trouble finding nurse scholarships.
Most types of nursing degrees are available in accelerated programs to students, ranging from licensed practical nursing to doctor of nursing practice. Online schools are also allowing students to attain a part of the degree in an accelerated manner, which has raised the enrollment rate in second degree nursing programs such as bachelors of science in nursing and master of science in nursing.
Accelerated Nursing Programs can prove to be the difference maker
As mentioned above, accelerated programs are ideal for further skill development, but they offer other benefits including:
1. Shorter graduation time
The curriculum in most accelerated programs can be completed within a year or two, provided that the enrolled student already holds a bachelor's degree. Accelerated nursing degrees can therefore be attached quickly and land the nursing graduate in a specialized role sooner rather than later.
2. Experience in practice settings
Employers are partnering with accelerated schooling providers to find qualified nurses, so students may be able to find employment sooner than they expect. Some recruiters also keep tabs on such programs, as they see it as a great mechanism to fill in specialized positions, even going on as far as to offer tuition repayment to some of the new recruits.
3. Quick route to licensures
Accelerate programs in baccalaureate provide the quickest option for adults to obtain a license of a RN (registered nurse). This provides a fast-track option for many second-degree students looking to transition to a higher paying career. Options to pursue such programs are available in more than 43 states.
As evident, accelerated nursing programs can enhance nursing careers and provide a much-needed boost to the credentials of new grads.
Have you considered an accelerated nursing program?
Download Nurse Bingo Today!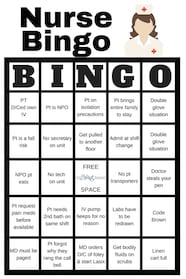 Liven up any shift with a fun game of bingo. See who can fill a row first!
Fill a whole card and lose grip with reality.
Your privacy is protected. We will never spam you.