*articles contain affiliate links*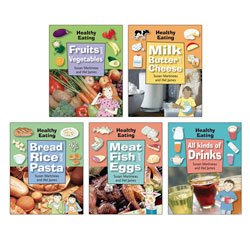 We're so busy we barely have time to eat. Eating healthy isn't just about nutritious foods. Healthy intake, how we actually experience the meal, may matter even more.
Did you know that there's more that goes into eating healthy than just the food itself? And we easily succumb to "bad food choices" when we are unconscious during a meal. So what's this issue all about? What is the problem we as nurses face with eating- that has nothing to do with food?
We're all so busy!
We have no time to eat. And quite frankly, food marketers have made it easy for us to live this way. There are vending machines, drive-thrus, and coffee stands all over the place that enables us to grab-and-go. I see it every day: nurses bring lunch to meetings, skip meals, or eat standing up, in between patients, while checking orders. My own boss says to me, "Let me just have a bite of this sandwich and we can head off to that meeting…" leaving the rest to finish off later.
So let's imagine for a moment that you do have enough time to eat… how can we create healthier experiences around our mealtimes? One answer quite simply: mindful eating.
What does mindful eating look like? How is it done? Well, here's a quick video that I created on mindful eating- but I also want to share with you some other components for you to ponder today:
· Eliminate Distractions. Turn off the radio, the TV, the internet. Log off of email, Facebook, or YouTube for a moment. Put down the book, magazine, homework, or nursing journal. Eat your meal in a quiet, calm, and peaceful space.
· Slow Down. As you eat, make sure you are breathing. Put down the fork; it's not a shovel. Completely chew your food. Between bites and swallows- take breaks. Allow the oxygen to help you with the digestion process.
· Use Your Senses. Smell, see, feel, and experience the food. Don't inhale it. Do you even know what you just ate? I learned in my Integrative Nutrition coaching program that a lot of the problems with "weight control" is that people are eating so fast they miss the entire meal. When you aren't present for a meal; you're not satisfied. And since you're still hungry you find you have to go back later and eat more.
· Bless the Food. And I don't just mean before you eat. As you are eating thank each nutrient for what it is helping to nourish inside of your body. We become what we eat. Our food is broken down, metabolized, and made into our cells. Thank those green leafy veggies for nourishing your liver. Appreciate the carrots for catering to the eyes. Give thanks for those who farmed, prepared, and shipped the food so that you could eat and enjoy it today.
Take Charge of Your Nursing Career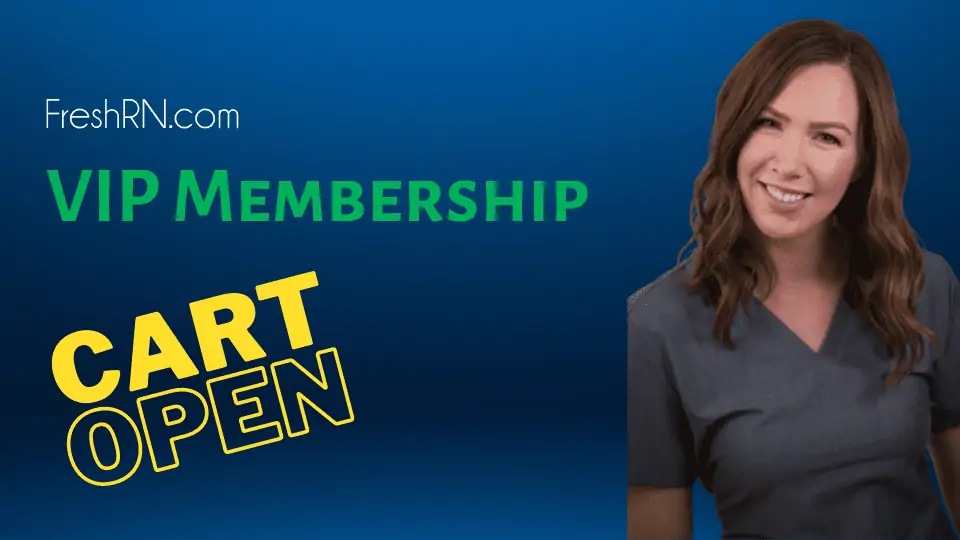 Your first year as a nurse is daunting. You need someone in your corner telling you what your managers really need from you, helping you learn to interact with your preceptor, and really just manage your life. Find all that an more with the FreshRN VIP - Membership.
I'm Ready to Thrive
· Create a Ritual. In the past our ancestors sat down for meals, created ceremony around them, dressed up, washed up, and eating was seen as ritual. Notice how you eat and start to reflect on your own habits. Who do you usually eat with? Do you typically do anything else during your meals? How does your food taste? Do you enjoy your food? What did you think when you eat? Notice your mood when you come to a meal. How do you usually decide you're done eating? How do you usually feel after your meals?
These are just some of my suggestions. You may even come up with more of your own. The point is to minimize- as best you can- the eating in the car, on-the-go, standing up, or between patients type of lifestyle. Be present for the eating experience. Enjoy and taste the food.
About the Author: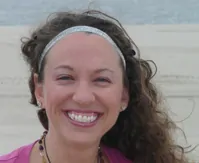 Elizabeth "Coach" Scala, MSN/MBA, RN is passionate about helping healthcare professionals, nurses in particular, to embody holistic living and embrace self-care. Through her business, Living Sublime Wellness, she writes regularly on the topic of self-care, conducts wellness workshops, and offers both in-person and online seminars for busy nurses.
Elizabeth is a Certified Health and Wellness Coach and holds Bachelor of Arts degree in Psychology, a Bachelor of Science in Nursing, and Master's degrees in both Business and Nursing. Originally from Carmel, NY, she now lives in Baltimore, MD with her husband and two dogs. Visit http://www.livingsublimewellness.com for more information.
Save
Download Nurse Bingo Today!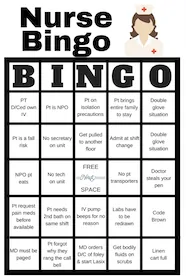 Liven up any shift with a fun game of bingo. See who can fill a row first!
Fill a whole card and lose grip with reality.
Your privacy is protected. We will never spam you.