*articles contain affiliate links*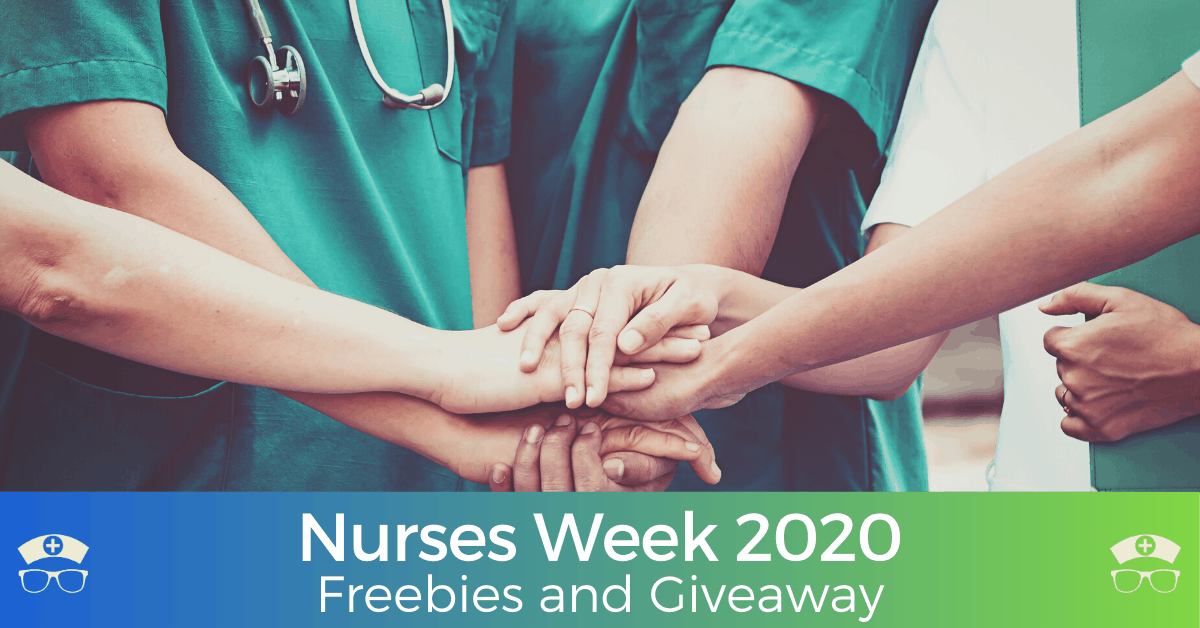 National Nurses Week is celebrated annually from May 6 through May 12. The final day aligns with the birthday of Florence Nightingale. This week is devoted to highlighting all the ways in which registered nurses work to improve health care. This year more than ever I think it is so important to give yourself a pat on the back and celebrate nurses and all they do. To help you celebrate we put together this post highlighting the best Nurses Week 2020 Freebies. We've also partnered with some AMAZING sponsors to bring you an incredible giveaway!
Review the freebies and offers or skip to the giveaway.
The theme this year is The Year of the Nurse
The World Health Organization executive board recently designated the year 2020 as the "Year of the Nurse and midwife," honoring the 200th birth anniversary of Florence Nightingale.
Nurses Week 2020 Freebies and Giveaway!
This list will be updated from now until the end of Nurses Week. So be sure to stop by often to take advantage of all the freebies and giveaways. COVID-19 may make some of the updates later than normal, but I promise I am working on it daily.
Nurses Week 2020 Freebies & Discounts
Typically Nurses Week is full of all kinds of amazing Freebies and Discounts just for nurses. This year COVID-19 decided to hijack The Year of the Nurse and our week, but Nurses are still worth celebrating.
This freebie isn't limited to Nurses Week only. To share joy among the millions in the medical community, and to show gratitude for all they are doing, beginning Monday, March 30 – National Doctors' Day – and on every subsequent Monday through National Nurses Week (May 6-12), Krispy Kreme will provide all healthcare workers free dozens of our iconic Original Glazed® Doughnuts. Just go to a Krispy Kreme drive-thru, tell them what you need, and show your employer badge. That's it. Pick up some free dozens on the way to work for you and your colleagues, or maybe a free dozen on your way home to family after a long shift.

This offer is available to those who care for the health of the people in their communities who provide a badge to verify their employment in the industry, including anyone who works at a hospital, as well as physicians, nurses, surgeons, psychologists, dentists, optometrists, pharmacists, and their staff. Limit up to 5 dozen per healthcare worker due to varying production capabilities by location. While Supplies Last.
Be sure to score one or all of these free nursing Kindle books.
Cinnabon is a proud supporter of the Daisy Foundation. From May 6-12, show your name badge and get a free cinnamon MiniBon or a 4 count BonBites.
In honor of Nurse's Appreciation Week, the Brazilian Steakhouse Fogo de Chao will be giving a complimentary Celebration Experience Package to nurse every day from May 6 to May 12. The Celebration Experience Pack is a fully cooked and ready-to-eat meal for four with an assortment of Fogo's most popular cuts (Picanha, Fraldinha, and marinated chicken breast), Brazilian sides, salads, Pao de Queijo and signature Chocolate Brigadeiro cake.
To nominate a deserving nurse, follow Fogo de Chao on Instagram, Facebook, or Twitter, and simply leave a comment on their Nurses Week post tagging your nominee and sharing why they should be celebrated.
The ANA is hosting a year long worth of celebrations including stories, podcasts and videos.
All Seasons Uniforms is offering a 20% discount on all their scrub and lab coat lines during nurses week, starting on May 6th and ending on May 12th. Use promo code NURSE20.
Other Nurses Week Giveaways
Fresh RN has a great Nurses Week giveaway going on. Be sure to stop by and enter.
BAYADA Home Health Care has a giveaway going on where you can enter to win a free, gourmet meal, serving 4-6 people from Spoonful of Comfort for themselves or the family of their choice plus find out about other freebies such as CEs and read inspiring stories.
Other Nurses Week Events
Ascom – Starting on May 6th at 9 am EST, Ascom will be kicking off a nurses week social media campaign. They will be encouraging Twitter users to share stories about their memorable interactions with nurses. By sharing, we hope to help boost morale among nurses during this challenging time and remind them of the profound impact they have on patients every day.

Starting May 6th, Ascom is asking participants to:
Grab a sticky note and write down three words to describe a nurse who has made a positive impact on you, whether you've known them your whole life or for just a few hours
Share a photo on Twitter with #StickyNotesForNurses
Tag a friend and nominate them to also post a sticky note
Our Nurses Week 2020 Giveaway
Nurses Week Memes are sure to leave you with a smile on your face and a lighthearted feeling for a bit. We all know, for Nurses Week you don't want another quote, water bottle or a potluck where you have to make your own food. You want some real goodies. That is where The Nerdy Nurse comes in. Let's look at some of the amazing prizes you can win. To enter to win any of these prizes, scroll to the bottom and fill out the giveaway form.
In recognition of National Nurses Week, SocksLane Compression is giving one lucky winner three pairs of their top-rated Women Cotton Compression Socks of their choice as well as a cotton brace of their choice. SocksLane is also giving all nurses a discount on their products from now until May 30th. Save 25% off compression socks and save 50% off cotton braces.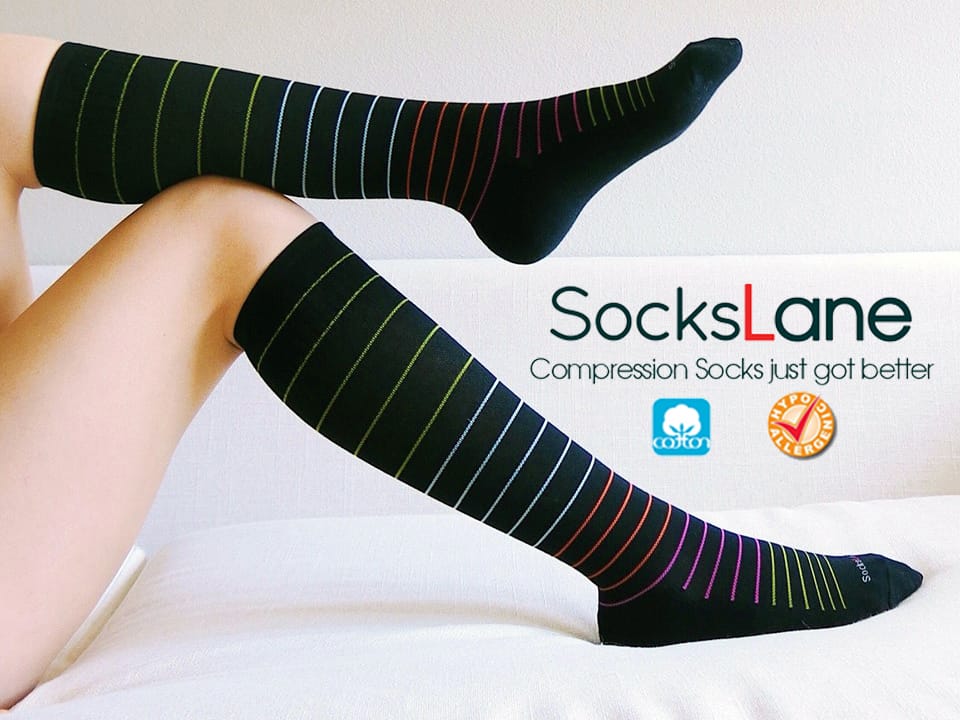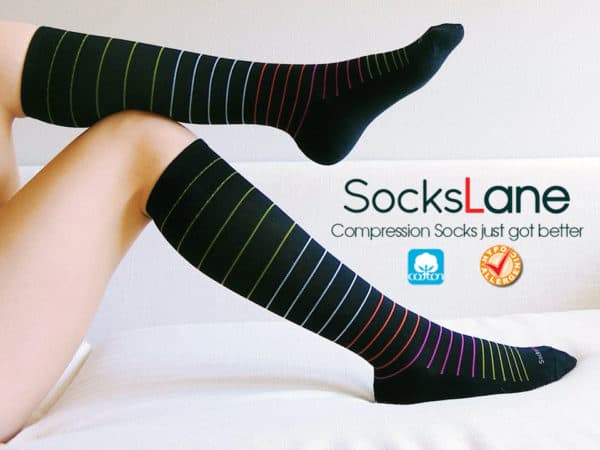 SocksLane Compression Socks are designed for the nurse who prefers natural fibers to itchy synthetic materials, they are made of an exclusive cotton blend that is hypoallergenic, breathable and durable. Each pair is carefully crafted to provide the support your legs need during long shifts, stay put all day and be comfortable, even after many many hours.
Nurse.com offers all the continuing education courses you need to meet your contact hour requirements. To help you celebrate Nurses Week, Nurse.com is giving away a $100 Amazon Gift Card.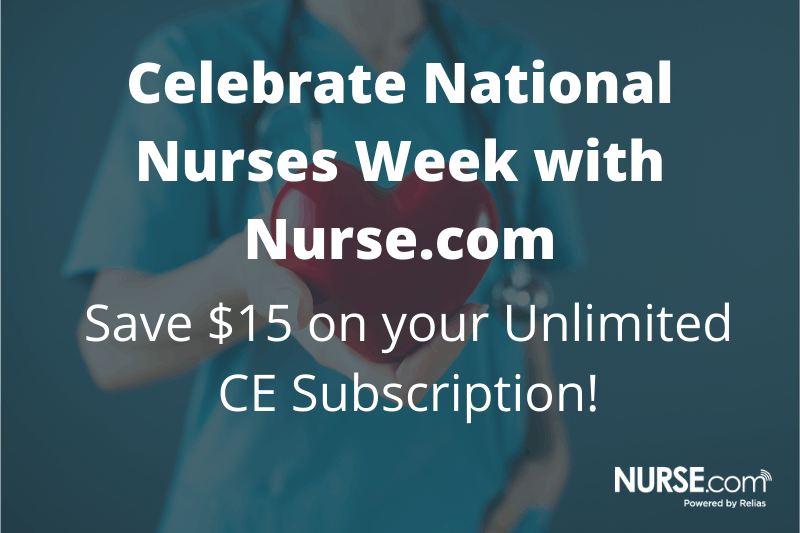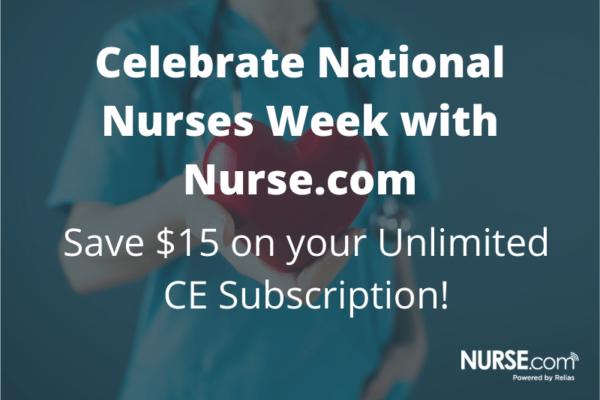 Save $20 off your Unlimited CE Subscription from Nurse.com with promo code NNW2020 ( valid through May 12th). Take self-paced, mobile-friendly courses when and where you want. They also offer Focused CE Series – a comprehensive blended learning experience for clinical proficiency and exam preparedness. Maximize your professional development and explore some of our most popular course categories, such as Pediatrics, Management and Leadership, and Stroke.
I can't say enough good things about the Eko digital stethoscopes. One winner is going to receive an Eko Core Digital Stethoscope for Nurses Week.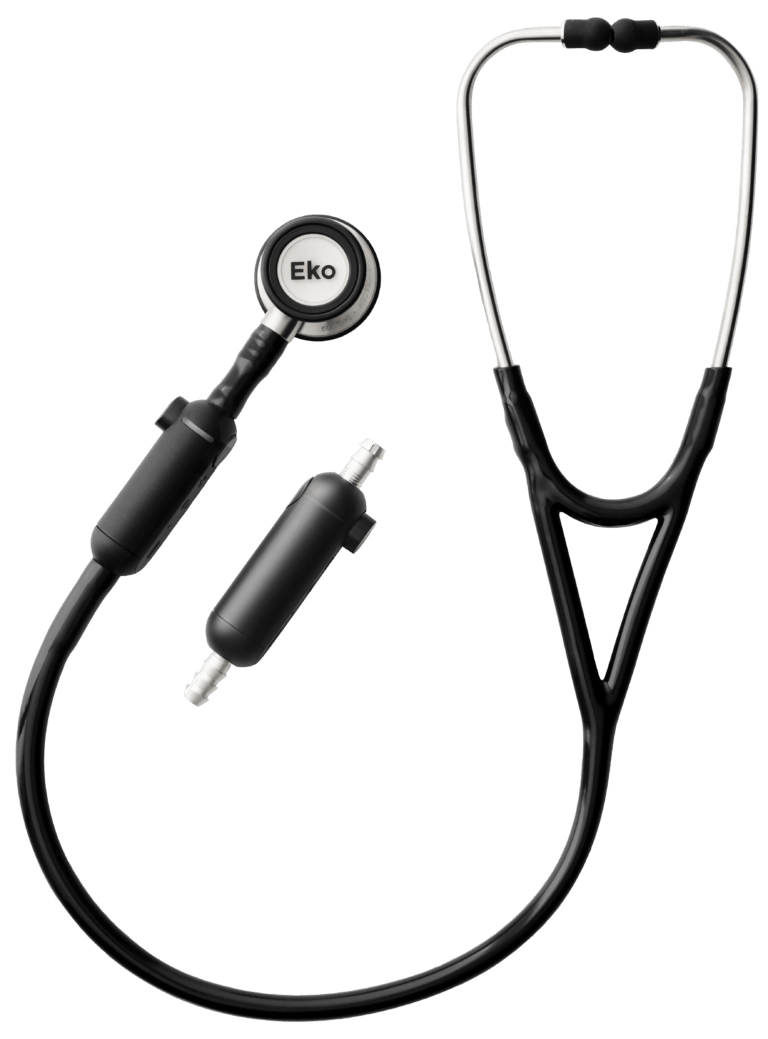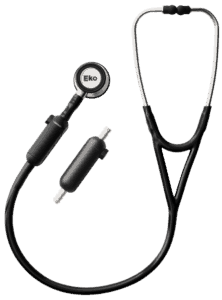 The Eko CORE Digital Stethoscope is unique in that it is the only stethoscope with both digital and analog capabilities. When connected to an analog stethoscope, the Eko CORE Attachment lends its digitizing abilities (noise cancellation and 40X amplification) and pairs to the free Eko mobile app for a wide range of possibilities that include recording, transfer, visualization of sounds. Note that no sound is recorded on the attachment itself but it just passes audio signals through to the mobile app. These recordings can be captured and stored in a patient's medical record, which would be great if you're working in a cardiology office. Hands down, the Eko CORE is one of the best electronic stethoscopes I have ever used. I really love the Eko CORE and am thrilled to be able to bring you an exclusive promo code to give you $20 off your purchase! Just go to Eko Health and use promo code NERDYNURSE.
Want to more more about this AMAZING stethoscope? Read our full Eko Digital Stethoscope review!
BadgeBlooms features adorable Designer ID Badge Reels made for nurses by a nurse. One lucky winner will receive one badge reel of their choice.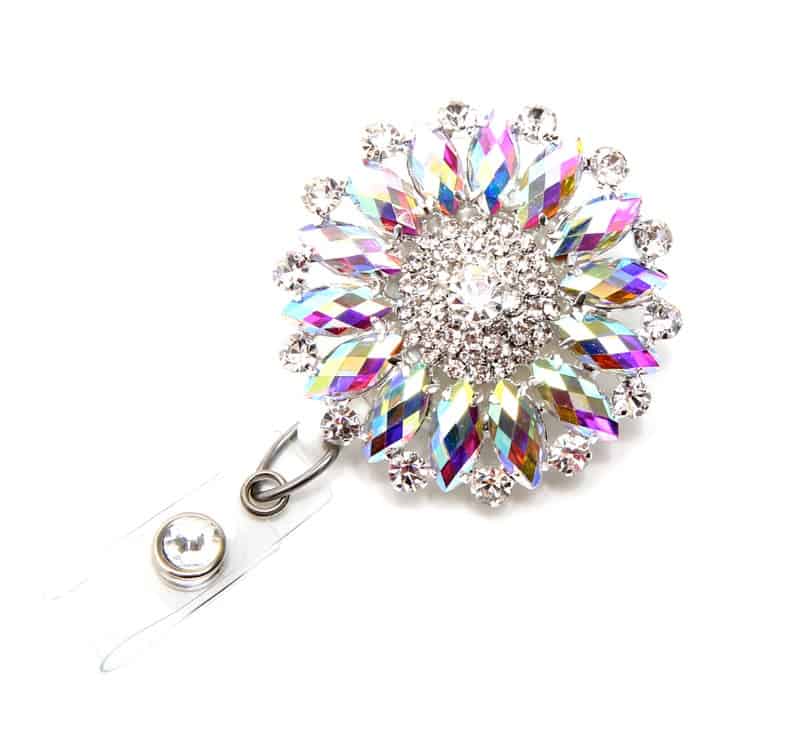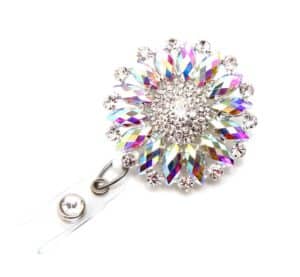 I love that you can easily display your own personality and style with one of the badge reels from BadgeBlooms. Right now you can save 50% off every single item in the BadgeBlooms shop. No promo code needed.
Madison Supply makes trauma shears. I know, they are trauma shears… not much to get really excited about. Except these are the highest quality, most reliable shears available for less than $40. One winner will get "shears for your whole shift", which would be a qty of five 2-packs of trauma shears. (10 pairs of shears)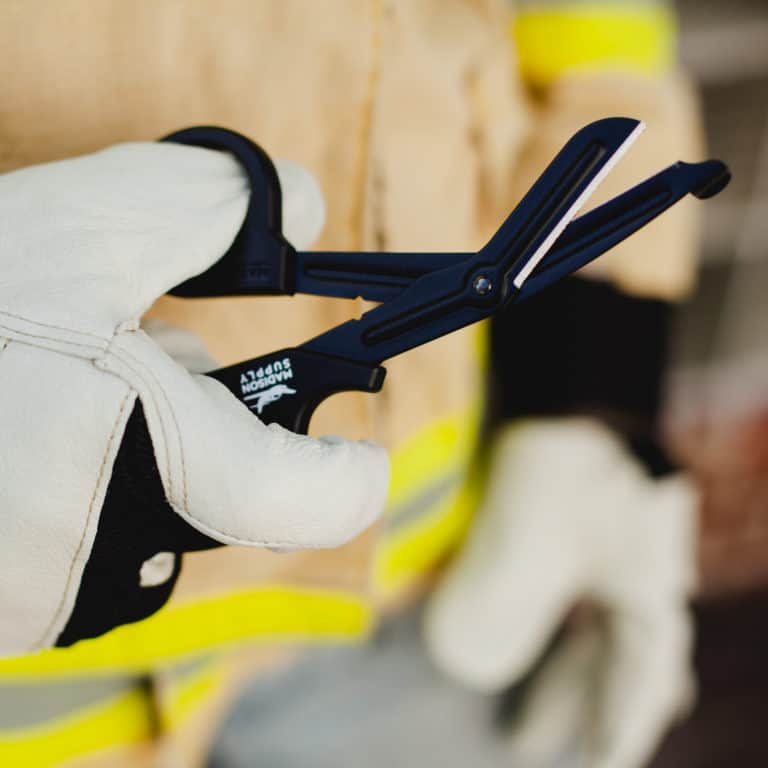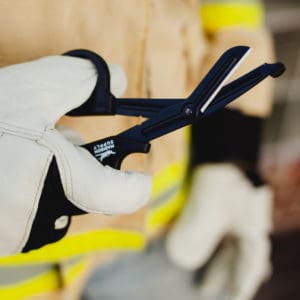 They tried to hit the sweet spot where people can love them for their durability for a LONG time, but if they "walk-off" during a shift it won't break the bank to replace them. You can save 15% off your order using the promo code nerdy at Madison Supply.
Soothing Scents is a nurse supply company that makes integrative nursing interventions for modern healthcare and happier patients. They will be giving away one nurse rescue kit, valued at $160.00
The kit includes:
A QueaseEASE aromatic inhaler for management of patient nausea and PONV
A STILL aromatic inhaler for management of patient anxiety
A FOCUS aromatic inhaler for energy
Two clippy compact inhalers
Two P6 acupressure DuoBAND wristbands
Eight 72-hour disposable inhaler tabs that address nausea, anxiety, energy, and congestion.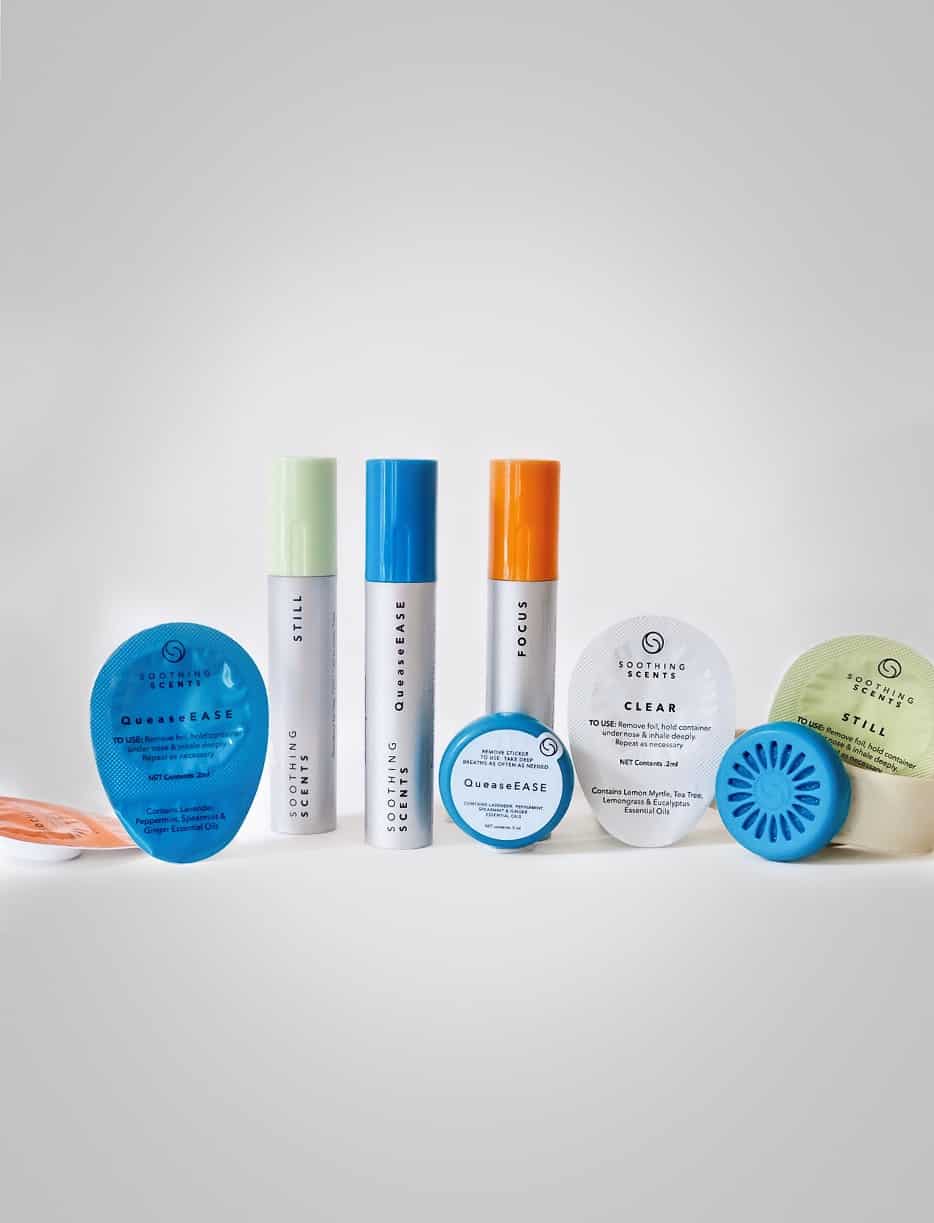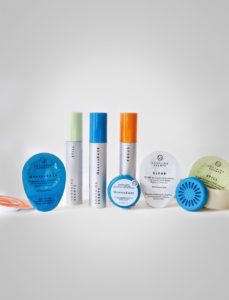 They are also offering a 45-minute, one-on-one Zoom video session with our lead nurse consultant, Stephanie Carver, who would be able to speak to the winner about essential oil therapy and answer any questions he/she may have. Stephanie regularly lectures and talks to hospitals across the country on the subject of essential oil therapy and would be an amazing resource to any nurse.
Soothing Scents first intervention, QueaseEASE, was created as a drug-free nausea management tool for OR patients coming off of anesthesia. Today they provide additional management remedies for anxiety, fatigue, and congestion, to help improve the hospital experience for patients. All products and delivery systems are based on inhaled essential oil therapy, a practice that we offer free training in for all registered nurses. They currently supply over 2,000 facilities in the U.S. You can learn more and shop online at www.soothing-scents.com

All first time shoppers can get a 15% welcome discount to Soothing Scents (you just need to sign up to get the code). They also offer an ANCC-accredited online nursing course in the use of therapeutic inhaled essential oils for patients — the first of its kind — which is free for all RNs.
Enter now to win one of these amazing prizes!
More Nurse Freebies and Discounts
If you're looking for more nurse discounts and freebies check out our COVID-19 Nurse Discounts and Freebies post. There are dozens of offers going on to help nursing heroes on the front line. From free food to traveling for frontline relief workers, there is something for you!
Download Nurse Bingo Today!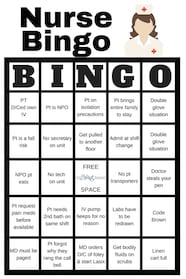 Liven up any shift with a fun game of bingo. See who can fill a row first!
Fill a whole card and lose grip with reality.
Your privacy is protected. We will never spam you.