*articles contain affiliate links*
While comfort is the main essential in nursing shoes, there is no need to sacrifice in style. If you choose Crocs as your nursing shoe option, you are in luck. Jibbitz creates medical croc charms to adorn your crocs for work. It is important to always check with work regulations about footwear, but if allowed, Jibbits can add style and spunk to your footwear. Jibbitz accessories help to bring your personality to boring old footwear. I like to use them as conversation starters for my patients, and they are a huge hit when working in the pediatric department. The nurse Croc charms help to bring a smile to the patient's face in a place of unfamiliarity and discomfort.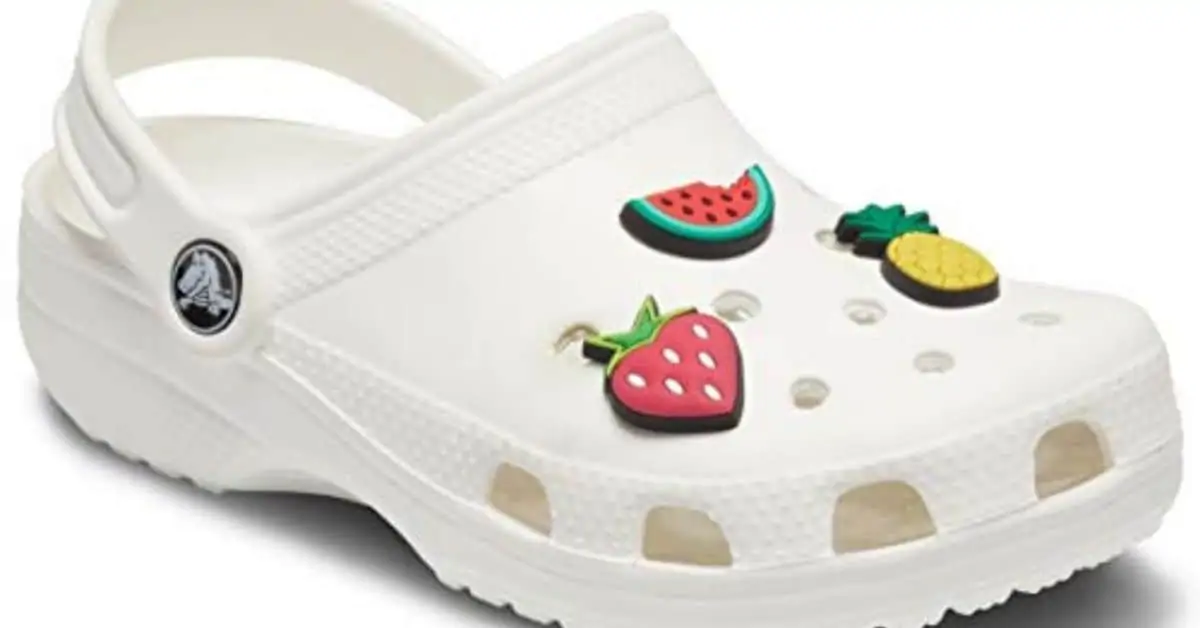 History of Jibbitz
If you haven't heard of Jibbitz, it is likely because Crocs bought out the company, since it goes hand in hand with the Crocs shoes. Jibbitz first began as a family-run business by the Schmelzer family, after the mom had decided to stick some fake flowers into her kid's Crocs as a design. To her surprise, they loved them. The family recognized it as an opportunity and turned their basement business into what it is today. Crocs bought out Jibbits for $20 million and the company continues to grow.
What is Nursing Jibbitz?
Jibbitz is small charms designed to fit into the small holes in the original Crocs design. The designs range from everything to fun images, characters, letters, and sayings. Nursing Jibbitz are essentially nurse shoe charms. They are an affordable and fun way to customize nursing footwear. Since Crocs makes a work-appropriate range that is different from the classic clogs, many nursing professionals choose Crocs as their nursing footwear. These Croc Clog charms are typically related to the field. Some popular Croc charms include everything from bandages, scrubs, stethoscopes, IV bags, and cute sayings.
How Much is Jibbitz for Crocs?
Cheap Jibbitz starts out at $2.50 and can go up to $4.99. There are also Jibbitz packs that range from $16.00-$20.00. These small Croc Clog charms are affordable and can add to any Croc design.
Where to Buy Jibbitz?
Jibbitz can be gound practically anywhere you can get Crocs. If you do not want to go to a Crocs store, their site is easily navigated and has a detailed product description, and has the breakdown by a star. The return process is also easy and hassle-free. Along with the Crocs site and other stores that sell Crocs, Etsy also makes nurse shoe charms that are typically handmade or designed.
Why Use Jibbitz?
Jibbitz can turn simple average footwear into personalized shoes that can make any nursing shift more enjoyable. They can put a smile on your face and your patient's face. While some spend hundreds to customize their shoes, Jibbitz provides an inexpensive way to add personality to your footwear.
How to Use Jibbitz?
When first trying to get your Jibbitz to fit into the holes, it may seem like the Croc charms are not meant to fit in there. The fit is a bit tight, but all you need to do is to loosely fold the top of your Crocs together. This creates enough room for one side of the charm to post into the hole. Then push the croc clog charm the rest of the way in until you hear a popping sound. To take the nursing Jibbitz out, squeeze the top of the Crocs and pull out sideways.
Nurse Croc Charms Guide 
So now that you know what Jibbitz are and how to use them, let's look at some of my favorite Nurse Croc Charms.
Check Price
These Super Mario Jibbitz are adorable. You get all 5 in this pack so you can highlight your favorite character and make sure Princess Peach stays safe.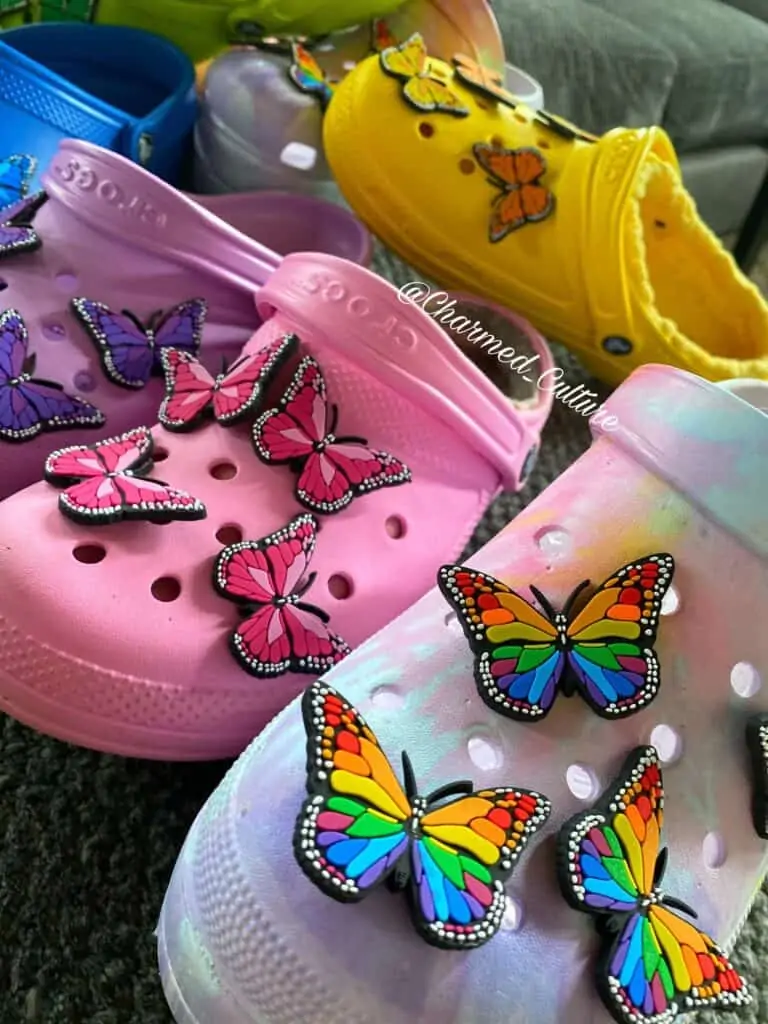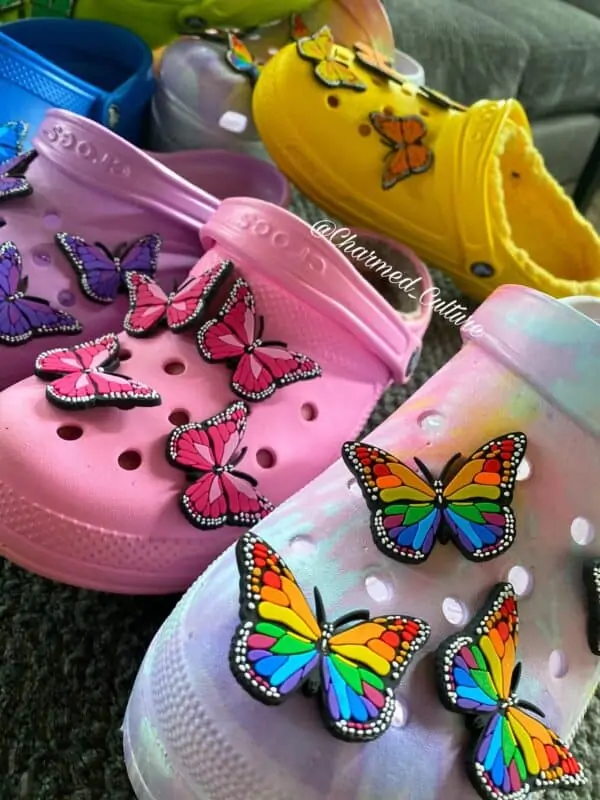 Check Price
I love the look of the rainbow butterflies. As an added bonus they would go with any color of shoes.
Check Price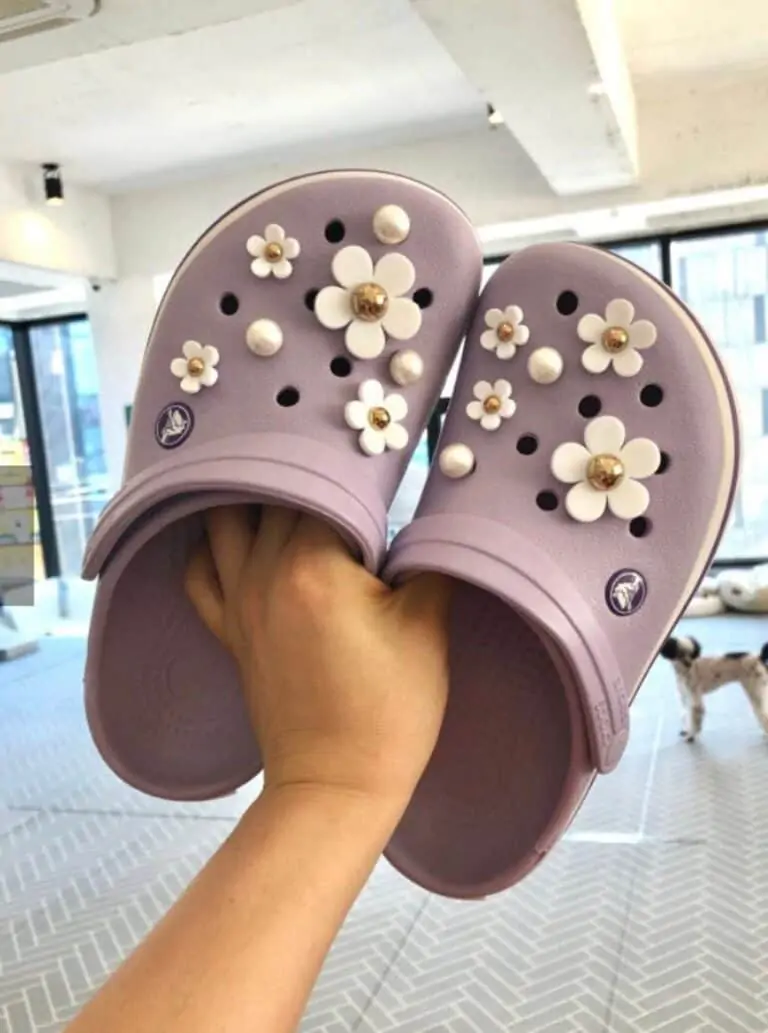 Check Price
Maybe you want a more adult option. These Daisy and Pearls come in a 14 piece set so you can use as many or as few as you'd like.
You can find even more options for Jibbitz nurse Croc charms on Amazon and Etsy. Which would you choose?
More Resources
Download Nurse Bingo Today!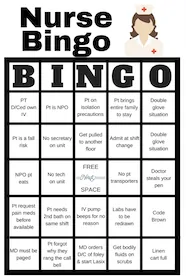 Liven up any shift with a fun game of bingo. See who can fill a row first!
Fill a whole card and lose grip with reality.
Your privacy is protected. We will never spam you.