*articles contain affiliate links*
If you want to get better at auscultation and enjoy the convenience of documenting the sounds auscultated by transferring them to a computer using cutting-edge Bluetooth tech, look no further than Littmann electronic stethoscopes.
Digital stethoscopes have been here for quite some time now. As advanced instruments that are superior in quality to traditional stethoscopes, they are designed to drastically improve the accuracy of diagnostic procedures. Even though there is nothing fundamentally wrong with their traditional counterparts, there's no denying the fact that taking the time to pick up the subtle nuances of digital auscultation will only allow you to develop your diagnostic capabilities overall.
Bear in mind that a good number of murmurs and sounds typically occur in a range of frequencies that human ears are not very sensitive to. And so, there's a need for these sounds and murmurs to be amplified for them to be diagnosed. This is where Littmann electronic stethoscopes come in handy.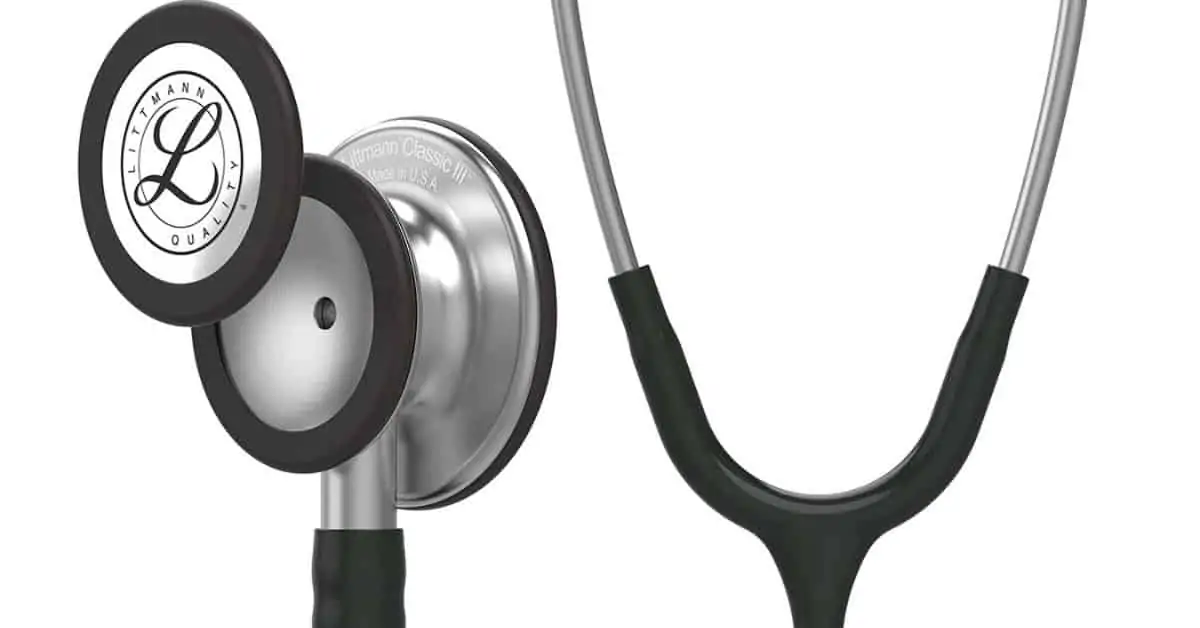 Is the Littmann Electronic Stethoscope the best stethoscope for Nurses?
Yes, Littmann really does make one of the best electronic stethoscopes for nurses and health care providers.
Here are the main reasons they are worth the money.
1 They Have Some of the Best Software
With the aid of computers (which don't have any frequency limitation) and intelligent digital auscultation software such as Zargis StethAssist Software, medical professionals using Littman electronic stethoscopes find it a lot easier to examine pathologic sounds and murmurs with great accuracy.
2 Bluetooth Technology
With the Bluetooth tech built into this stethoscope, you can wirelessly transfer and view sounds in real-time as you auscultate your patient. Having said that, the key benefits of going electronic are the marked reduction of unnecessary ambient noises that interfere with normal auscultation, as well as good amplification of sounds (24x times) across a fairly wide range of frequencies using various modes namely Bell, Diaphragm and Extended Range.
3 Digital Clarity
If you have poor hearing, you can still detect lung sounds and heart murmurs with great acoustic clarity that your colleagues using traditional stethoscopes might sometimes miss. These electronic devices display the detected heart rate and also allow you to make up to a dozen 30-second recordings of auscultations, which you can replay to your patients later. You'll find it very useful in explaining your findings to the patient so they are more likely to follow your recommendations.
4 Reduced Chest X-Rays
While I have found the Littmann electronic stethoscopes extremely useful in detecting difficult to pick up murmurs (like Grade 2 or Grade 3 aortic regurgitation), its real utility lies in auscultation of abnormal lung sounds. It alleviates the auscultation of rattles and rhonchi, it will drastically reduce the chest x-rays that you order as well.
5 User-Friendly
Overall, the Littmann electronic stethoscope does exactly what it promises to. It's remarkably easy to set up and extremely user-friendly as well. Yes, it does take some time to get a grip on the subtleties linked to digital auscultation. Once you know what sounds you might be listening to, such electronic devices can certainly make it a lot easier for you to closely analyze murmurs or a few other heart sounds.
Are you interested in buying one of these electronic stethoscopes from Littmann? What could be a better way to save some money yourself than checking out this Littmann Electronic Stethoscope 3200 listing on Amazon.com? Get it off Amazon now and make the most of your money.
3M Littmann Classic II S.E. Stethoscope – Best Cardiology Stethoscope
If you are going to get one, the 3M Littmann Classic II S.E. Stethoscope is the best Littmann you can buy.
The 3M™ Littmann® Classic II S.E. Stethoscope is sensitive and comes equipped with a dual-sided, turntable diaphragm and bell. This technology is highly sensitive and allows the auscultation of any sound whether it's high or low frequency.
Why This Is The Recommended Stethoscope for Nurses
As a nurse, I discovered quite a few things about this stethoscope that set it apart from all the others. Here are some of my favorite things about it.
1 – Flexible Tubing
The tubing is durable and can easily be folded and put in a lab jacket pocket. I don't have to wear it around my neck all day.
2 – Won't be cold on patients' skin
It's also latex-free and a nonchill chest piece, which is a must in direct patient care. This is wonderful because you don't have to warm it up before taking a heartbeat.
3 – Small, Soft Ear Tips That Fit Snug
One of my personal favorite things about this stethoscope is that is had Snap Tight Soft-Sealing Eartips. These help to form a seal on your ear to help you hear the faintest hear tones and lung sounds. These soft ear tips are a must if you have small ears.
4 – Amazing Sound Quality
I've had the pleasure to use this stethoscope on multiple occasions and always had great results. It isn't too heavy or stiff and is comfortable in my ears. The sound quality is among the best I've experienced. I would recommend it for a nurse, nursing student, or other healthcare professional.
Other Customer Reviews
But don't take my word for it, this Stethoscope has an overall 4.5/5 stars and receives rave reviews. Over 900 of the 1100+ reviews are 5 stars.
More Amazing Littmann Stethoscopes
Littmann makes the best stethoscopes for nurses, hands down. No contest. It's true. I can't stop raving about their quality and ingenuity. These are some of the best ones they make and where to buy them.
3M™ Littmann® Master Cardiology Stethoscope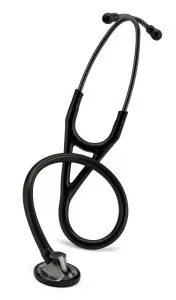 Check Prices
If you are looking to buy one of the best Littmann stethoscopes around and are willing to pay for a great build, ergonomic design, excellent acoustics, and, most importantly, the more-than-handy option of listening to both high and low frequency sounds clear, 3M™ Littmann® Master Cardiology™ is the stethoscope you should get. It strikes the right balance between cost and benefits for essentially any clinician. At a price just above $200, buying Master Cardiology™ is an investment in your healthcare profession. But what you get in return is a solid, high-quality stethoscope that delivers impressively clear, detailed sounds at different frequency ranges by just adjusting the pressure on the chest piece thanks to its tunable diaphragm.
Littmann Master Classic II Stethoscope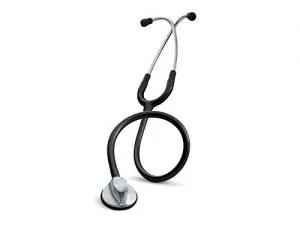 Check Prices
Next on the list is the famous Littmann Master Classic II Stethoscope which also features advanced tunable diaphragm technology. This technology is great to have, in particular, because it allows you to get a quick and complete sonic image of a location without having to futz around with the stethoscope. The chest piece is made of fine-grade materials that hold up to chemicals, impacts, and scratches that come with daily use. The ear tips are quite soft and fit snugly thus filtering out noise- the whoosh of heating and air conditioning systems, sounds of medical monitors and human noise. Oh yeah, it's a loud, loud world.
3M Littmann Cardiology III Stethoscope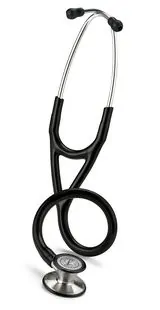 Check Prices
Enter the Littmann Cardiology III Stethoscope. The Cardiology III is not entirely different from the Classic II: the tube length, lumen, and diameter are almost identical. The headset, again, in terms of the springing and weight, there is very little difference between the two Littman stethoscopes. Having said that, there are quite a few improvements (that are worth mentioning, particularly in regards to the acoustics: the sounds are well defined and clear during auscultation. As with most Littman models, the acoustics are terrific; with just the right amount of pressure adjustment, different variations in sounds are heard. Moreover, the soft large earpieces snap on well and do not cause any discomfort even while using it for quite a long period.
Littman Lightweight II S.E Stethoscope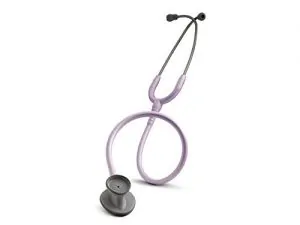 Check Prices
The Littman Lightweight II S.E stethoscope, as its name indicates, has a lightweight yet durable design and features a one-of-its-kind double-sided chest piece, which is actually ovoid in shape. Thanks to such an innovative design, it allows better movement around body contours and blood pressure cuffs, making it perfect for listening to a range of sounds including blood pressure, heart, lung, chest, bowel, and abdominal sounds. It is pretty cheap compared to other Littman models but delivers excellent acoustic response so you can discern different lung and heart sound easily. And, the noise attenuation is right on the money so you can be sure that you will hear only what you want to hear.
Littman Electronic Stethoscope Model 3200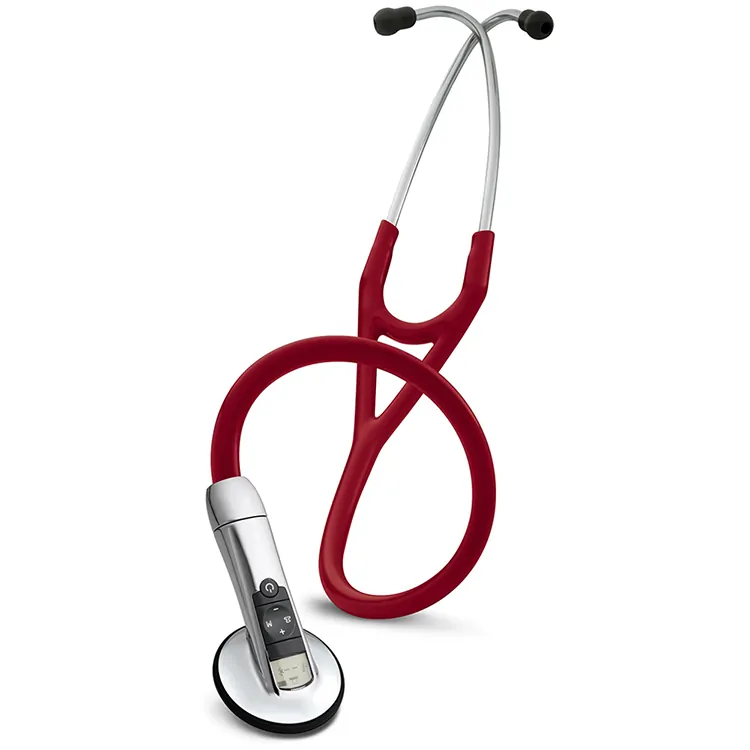 Check Prices
Check out the shiny Electronic Stethoscope Model 3200. It is believed to be the first stethoscope (electronic) equipped with distinctive Bluetooth technology which allows clinicians to transmit heart, lung, and other sounds wirelessly from the chest piece to the computer (thanks to the StethAssist software) for further analysis. This is a great advantage because you can do enough analysis to differentiate between those sounds that should be referred for an ECG test and those that should not. Saves time and money for the patient. Of course, all this technology makes it an expensive option but it's yet another Littmann stethoscope that is unique and delivers great value for money. What I like most about the last Littmann stethoscope is how it has changed the way nursing practitioners listen to and interpret the sounds thus drastically improving the diagnostic capabilities.
3M™ Littmann® CORE Digital Stethoscope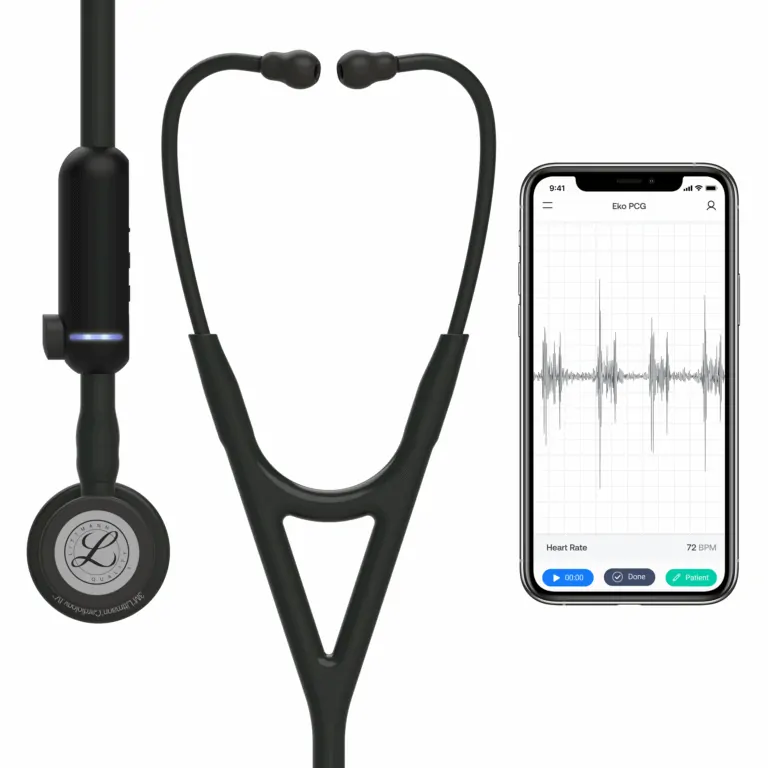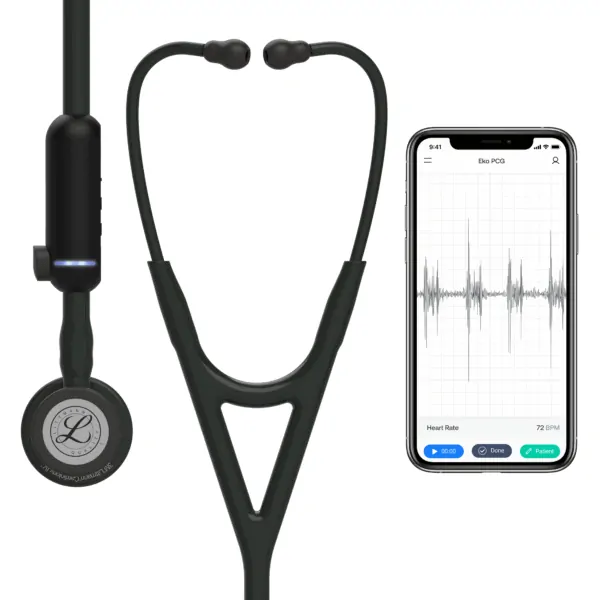 Check Prices
And last, but certainly not least, my favorite Littmann Electronic Stethoscope. In October of 2020, EKO announced a partnership with Littmann to combine their incredible Bluetooth stethoscope technology with the world-class auscultation of Littmann that has been trusted by healthcare professionals for years. Littmann stethoscopes are always the top choice of nurses and doctors everywhere, and nos with the 3M™ Littmann® CORE Digital Stethoscope, you don't have to debate Littmann 3200 vs Eko. Now you have the absolute best of both worlds. The 3M™ Littmann® CORE Digital Stethoscope features the outstanding acoustics, comfort, and quality of a Littmann cardiology-grade stethoscope enhanced by powerful digital technology.
There you have it- the best Littman stethoscopes in the market. As a nurse, you are the first line of defense and you don't want to be uncertain. Therefore it is important that you have the right tool for great reliability and precise acoustics. Pick a Littmann and you will be happy you did.
More Resources
Download Nurse Bingo Today!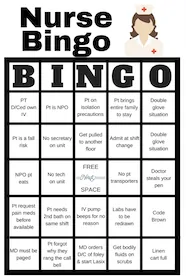 Liven up any shift with a fun game of bingo. See who can fill a row first!
Fill a whole card and lose grip with reality.
Your privacy is protected. We will never spam you.