*articles contain affiliate links*
My experience in OB nursing has been somewhat limited. However, during a recent involvement with implementing a fetal monitoring system, I had the opportunity to talk with nurses and gauge their opinions on how best to deliver patient care to both the mother and the baby.
The hospitals I had worked in had different areas for the birthing mothers, post partum mothers, and the babies. Sure the nurse would bring the baby to the room at routine intervals, but you could always send the baby to the nursery for the night or while you took a shower. And there were even some parents who used the nursery as babysitters while they took their smoke break.
I had never really questioned this method of caring for mothers and newborns until the I learned about units where all the care was combined. However, there is an increasing trend in changing this model to a mother-baby setting, in which the baby stays with the mother. The only time the baby would leave the bedside is during the assessment, procedure, or if they were sick and required special medical and nursing attention. This would increase the amount of time the infant spent with the mother while she was still in the hospital.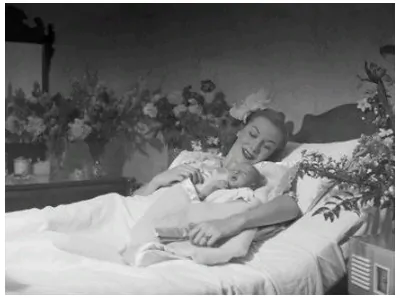 A nurse who worked in mother-baby units discussed with me the strong benefits specially focusing on the increase in the amount of patient education that could be provided. She stated that it really allowed the parents an opportunity to ask questions and be coached on their skills while they still had a nurse close at hand. The nurse stated it decreased the amount of newborns that had the return to the hospital for feeding and breathing issues.
Some of the major benefits reported by womenandinfacnts.org are:
When you room-in:

You can more easily hold, cuddle, look at, learn to respond to, and get to know your baby.
Your baby can get to know you more easily.
Your baby should cry less than babies in the nursery who are away from their mothers.
Your baby can learn to breastfeed faster and gain weight sooner.
You should feel more able to take care of your baby when you go home.
As a nurse who thinks that the family should be allowed to be at the bedside in as many aspects of the patient care possible, I have learned that there are many benefits of mother/baby units. The increase in kangaroo care (skin-to-skin) contact that is encouraged in the mother-baby setting can enhance opportunities for bonding and in breastfeeding success.
According to UMC Health System:
"Mother-baby nursing makes family adjustment much smoother and care is improved because communication is simplified. Other benefits include having your questions about your baby answered faster, gaining more confidence in your baby-care skills, and having a greater peace of mind because your baby is getting the best care possible. After all, your nurse takes care of your baby right before your eyes."