*articles contain affiliate links*
This post will outline tips and strategies to build a successful nursing blog.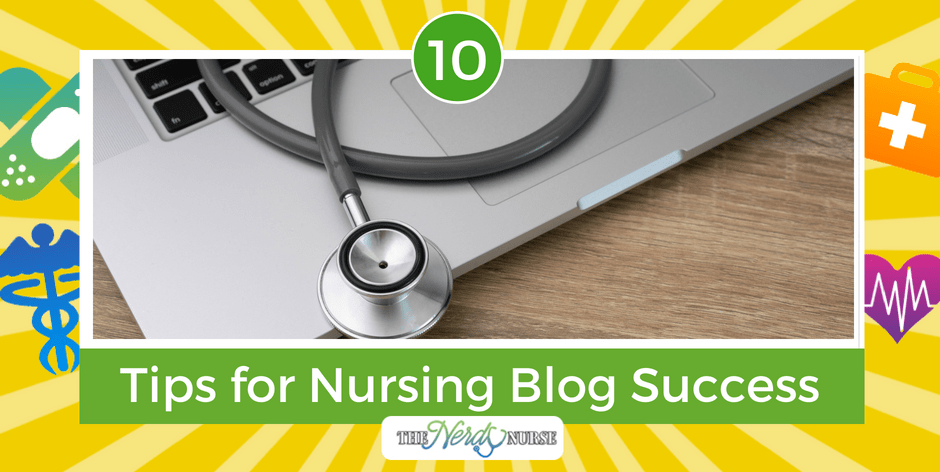 Nursing blog success doesn't have to be an elusive dream. You can make an impact on nursing and the world if you implement strategies to ensure that your message is clear and far-reaching. I've spent years building a personal and professional brand and want to share some key strategies that will bring your success with your nursing blog.
I received a very flattering email from an aspiring blogger who fancied me as "whimsical" a little while back. They actually wanted my advice about starting a blog as a healthcare professional. Of course, in my usual rambling style, they got a short novel for their answer. Since I had already written it out and everything and I do enjoy sharing things I have learned with others, I decided I would go ahead and wrote a post detailing some of the things I've learned after over a year of blogging as a nurse. Frankly, I think all nurses should blog.
The Nurse's Guide to Blogging: Building a Brand and a Profitable Business as a Nurse Influencer
A few things that I think has made my experience with blogging more fulfilling and have increased my reach, and consequently expanded the impact of my voice in the blogosphere:
Write Awesome Content
Lots of its, and good SEO optimization. Half my traffic is from google. Actually probably 1/4 of it comes from one topic "lateral violence" or "bullying in nursing" or some form of that phrase, and I have less than 10 post out of nearly 200 that deal with that subject…. it's sad that people google that at all, but writing about topics that people face but don't talk about, especially personal experiences, are what readers are looking for. They are looking to see they are not alone in what they face. They want a connection. Give yourself to your readers, be professional, but personal and treat your blog like your child and not like a job. You'll enjoy it more and it will show in your writing.
Be Present on Social Media
My favorite social platform is Twitter. It's easy to hop on throughout the day and participate in engaging in conversation with tweeters, not just tweeting blog updates or personal musings. You don't have to spend all your time on social, but you should at least have an account on Facebook, Pinterest, Twitter, Instagram, and LinkedIn.
When you share blogs links on Twitter, remember to include "via @theirtwittername" when you share, so they'll see it, and they'll likely come and read your blog and return the favor. IT's like the unwritten blogger code… and now that I've written it down, well I may be forced to turn in my copy of WordPress and be banned from my WYSIWYG editor… gah. I hope you are worth it! 🙂
Comment on Other Blogs in Your Niche
Find other nurses, doctors, and healthcare bloggers, comment on their blog. Hopefully, they'll return the favor, your content may even inspire them to post, and they will link back to you. This is GREAT for google search and sends others to your blog. -Other bloggers are going to be your biggest allies in spreading the word about your blog. Make yourself known, do a little ego stroking by commenting and spreading their content.
Guest Post on Other Blogs
At first, you'll be doing this for free, but after a while, you may be approached to write for blogs on a paid basis. I had to pick my jaw up off the floor when someone offered to pay me to write for them. If you don't do this at least comment on other blogs a lot. (But only thoughtful, meaningful, and relevant comments!)
Mention Your Blog on Social Groups
Facebook groups and LinkedIn groups are a great way to build a network. Once you've established yourself as valuable in the group, you may be able to reference your blog or specific posts. Do this only when relevant and be sure to abide by any rules that the group has. If you're not sure, then ask the group admin.
Make Your Content Easy to Share
Make sure your sharing buttons are obvious, but not intrusive. If your social buttons aren't easy to find, people are going to be a lot less likely to share your content. I recommend that you use a social sharing plugin and include the big 4 (Twitter, Facebook, Pinterest, Instagram) plus LinkedIn. You can find the social share tool I recommend on my blogging tools page.
Engage with Others
I can't say that enough. Blogging is unique because it's about personality and community. Your readers will come because they saw a random link, but they will come back because they enjoyed what you had to say, or how uniquely you said it.
Take Charge of Your Nursing Career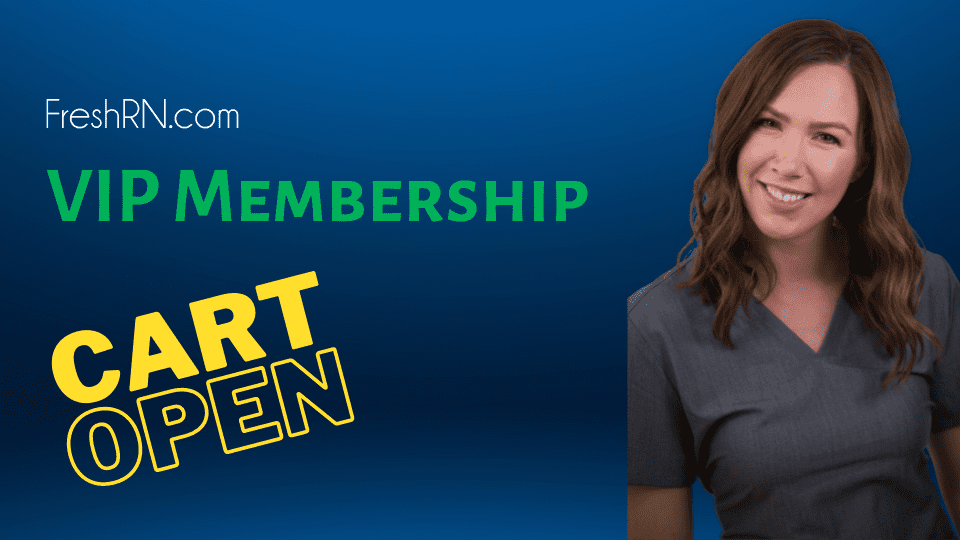 Your first year as a nurse is daunting. You need someone in your corner telling you what your managers really need from you, helping you learn to interact with your preceptor, and really just manage your life. Find all that an more with the FreshRN VIP - Membership.
I'm Ready to Thrive
Make your Blog Beautiful
Invest in a good theme that's built for SEO and allows you to easily customize it for the look you want. Genesis framework, by Studio Press, is one of the most popular, and I think can be had for between $60 and $300 depending on the options you want. It has tons of options for good customization and great SEO built right in. I should really just suck it up and spend the cash to get something good!
Don't Be a Downer
Your content as a healthcare blogger will get you a good amount of search results. Write about what you know and love. Write about what you hate as well, but try not to be a downer. We all need to rant and enjoy reading a good rant every now and then, but the healthcare profession needs more uplifting individuals representing itself in the blogosphere. So do us all a favor, and make our professions look good!
Write with Passion
Share your passion with the world. If you do what you love and love what you do, it will shine in your writing. It is so uplifting to read the writings of inspiring nurses, doctors, and other healthcare providers who take the time to share what they do with the world. I have found that our stories can touch the lives of those who don white coats and those who don't.
Bonus: Promote Yourself in Your Emails
And because I love all you folks in the blogosphere so very much, I'm gonna go ahead and throw in a bonus tip for you. Yep 11 tips for the price of none, cause you're getting them all for free anyways. Make yourself a nice email signature with your social media links. This should include your blog address, email, and primary social media outlets.
Avoid Pitfalls and Make Your Nursing Blog Profitable
Nurse Blogging 101 is the best way to jump-start your success with a nursing blog. Whether you've already started a nursing blog or you're still thinking of your niche, this comprehensive program includes all the information you need to build a successful brand and business. You can take this course online in the comfort of your own home or join me for a live in person seminar at the National Nurses in Business Conference.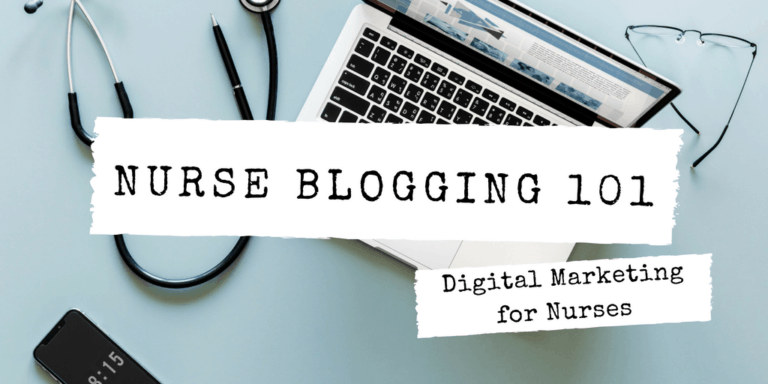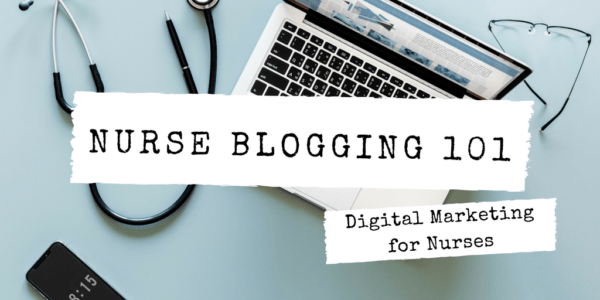 Learn Digital Marketing and Blogging
Download Nurse Bingo Today!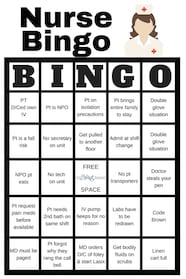 Liven up any shift with a fun game of bingo. See who can fill a row first!
Fill a whole card and lose grip with reality.
Your privacy is protected. We will never spam you.