*articles contain affiliate links*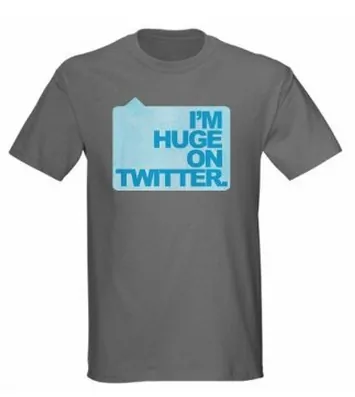 Social media offers many benefits to it's users. Nurses in particular have the ability to gain many skills that can improve their nursing practice by using social media. While many in healthcare fear social media for various reasons, there is greater good that can come of it for healthcare as a whole.
The following are just a few examples of the many benefits of social media for nurses.
Sharing Ideas and Focusing on Nursing Issues
While evidence based practice should be the basis for decisions and changes that directly impact patient care, social media is an excellent platform to research issues that are important to nurses. Nurses who are involved in social media typically enjoy sharing their opinions. If you are a nurse researcher looking for a group of nurses who are looking to actively engage and improve the nursing profession, look no further than social media.
Networking and Job Opportunities
Twitter and other social platforms offer nurses and other professionals the opportunity to make connections and build relationships that can help to advance their careers. Nurses can connect with recruiters and professionals colleagues that may be stepping stones to their next career destination. They can also connect with other nurses who are working in the positions they are interested in to to gain insight into whether it may be a good fit for them. Many nurses on social media are happy to help budding professional nurses to achieve the career dreams. Social media, after all, is about sharing. The community of nurses online are usually more than happy to share information with other nurses.
Many nurses have attended conferences and have gained valuable professional contacts that they trust they can turn to in a time of frustration or need. With social media you don't have to fly across the country to make those professional contacts. All you need to do is power up your laptop and sign into twitter or facebook and let the social networking commence. With the continuing need to meet ever-changing guidelines and standards, having the ability to connect with others meeting the same hurdles as you is key to staying motivated and achieving success.
Confidence and Empowerment
Nurses can use social media to gain confidence and to feel empowered. As a nurse you can discuss issues that impact your nursing practice and start conversations about ways to improve it. You can use the internet and social media as a mechanism to increase your knowledge and comfort level about a certain topic. Blogging can give you the ability to document your personal experiences and connect with others who have experienced the same.
I cannot begin to describe how important social media has been for my professional goals. For me personally, social media has significantly increased my confidence level and gave me the strength to pursue my goals in technology and healthcare as well as many other fantastic opportunities.
Resume and Career Boosters
Participating in social media in a professional manner can actually increase your ability to advance in nursing. Sounds silly doesn't it?
My husband used to jokingly say that one day I'd figure out how to get paid for "playing on the internet." He wasn't far from the truth.
The communication and technical skills I have gained by managing a nursing blog are exactly what are needed for my role in clinical informatics. In addition to these skills I have also gained marketing, negotiating, graphic design and time management skills. All of these are highly desirable attribution for any potential employee, especially in the technical sectors.
And by the way, if you don't think you need marketing skills to work in clinical informatics, try selling someone on the idea of going from paper to EMR without them.
Personal Satisfaction and Belonging
There is something uniquely pleasing about being involved in social media. For me personally it helps to justify that I am on the right path in life. Now many may argue that you should rely on yourself for personal fulfillment, but humans seek the social interaction of others. We take comfort in knowing we aren't alone in this world and that there are others like us who share the same opinions that we do.
Social media, and in particular blogging, have given me a connection to the world that I would never have otherwise. I am able to meet and become friends with people based purely upon our common interests without any dependence on our relative geographies.
Improving Patient Care and Outcomes
If you are openly a nurse on social media, chances are you are passionate about nursing and healthcare. You can use this passion to inspire others to be passionate about nursing as well. This can increase job satisfaction among nurses and improve the care they provide. A happy nurse makes for happy patients with better outcomes.
Chances are that if you are reading this article you are already involved in social media. If you aren't perhaps this little blog post with perk your interests and inspire you to join me and other nurses online as we work together to improve the nursing profession and healthcare. Just remember be smart, abide by HIPAA guidelines, and always remember to treat whatever you are writing as if it is in stone.
If you aren't already,you should totally connect with me on twitter and facebook.
I look forward to seeing you become more involved with social media!
Download Nurse Bingo Today!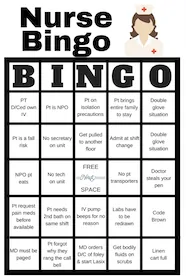 Liven up any shift with a fun game of bingo. See who can fill a row first!
Fill a whole card and lose grip with reality.
Your privacy is protected. We will never spam you.