*articles contain affiliate links*
We all go through tough times in our lives. Sometimes, it feels like the world's weight is on our shoulders, and we need a little help getting through. We all need healing from time to time. Whether it's physical, emotional, or spiritual, healing is a process that helps us get through tough times. And what better way to start the healing process than with a prayer? That's where prayers for healing come in.
A prayer is a powerful tool that can help us find peace of mind and solace during difficult times.
Many prayers for healing are available in every religion, each with its unique message. No matter what you're going through, there's a prayer out there that can help you find comfort and peace. I'm going to share some for you to use the next time you require healing.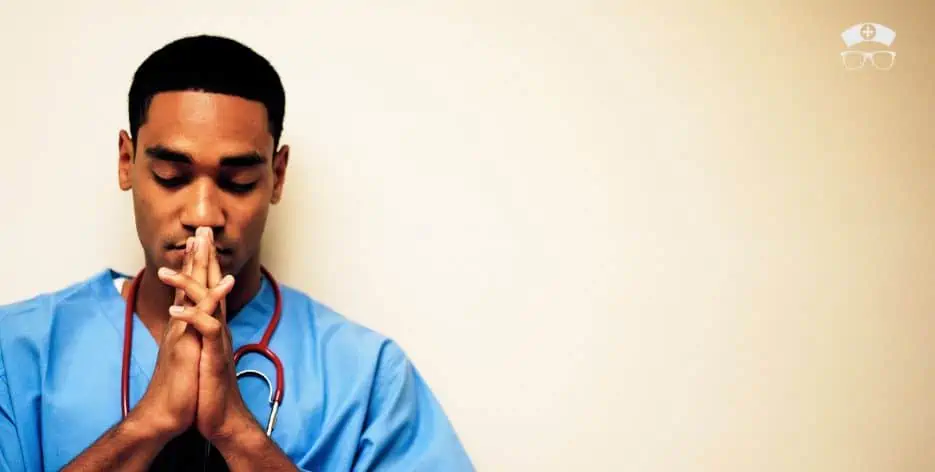 Healing Prayers from Bible
1. Psalm 23:4
Even though I walk through the darkest valley, I will fear no evil, for You are with me; Your rod and Your staff, they comfort me.
2. John 14:12-14
Very truly, I tell you, whoever believes in me will do the works I have been doing, and they will do even greater things than these because I am going to the Father. And I will do whatever you ask in my name, so that the Father may be glorified in the Son. You may ask me for anything in my name, and I will do it.
3. Philippians 4:6-7
Do not be anxious about anything, but in every situation, by prayer and petition, with thanksgiving, present your requests to God. And the peace of God, which transcends all understanding, will guard your hearts and your minds in Christ Jesus.
4. Proverbs 3:5-6
Trust in the Lord with all your heart and lean not on your own understanding; In all your ways, acknowledge Him, and He will make your paths straight.
5. Jeremiah 29:11
For I know the plans I have for you," declares the Lord, "plans to prosper you and not to harm you, plans to give you hope and a future.
6. Psalm 147:3
He heals the brokenhearted and binds up their wounds.
7. Isaiah 41:10
So do not fear, for I am with you; do not be dismayed, for I am your God. I will strengthen you and help you; I will uphold you with my righteous right hand.
8. Psalm 30:2
Lord my God, I called to you for help, and you healed me.
9. Psalm 103:3
He forgives all my sins and heals all my diseases.
10. Exodus 15:26
If you listen carefully to the Lord your God and do what is right in His eyes, if you pay attention to His commands and keep all His decrees, I will not bring on you any of the diseases I brought on the Egyptians, for I am the Lord, who heals you.
How To Pray
Verses from the Bible and other religious texts can be recited as prayers for healing. But how do you pray? Let's look at some examples.
Prayer for Healing #1: A Prayer for Physical Healing
Dear God,
I come to You today in need of Your healing hand. I know that nothing is too big or too small for You to heal. I ask You to please heal my body of any sickness or disease. I know that Your Word says that You are the Great Physician and that You will heal all my diseases. I believe in Your power to heal me and make me whole again. I thank You in advance for Your healing power at work in my life today. Amen.
Prayer for Healing #2: A Prayer for Emotional Healing
Dear God,
I am struggling today, and I need Your help. I feel overwhelmed by emotions and don't know how to cope. I am asking You to please give me Your peace that surpasses all understanding. Help me release all of this hurt, pain, and anger so I can move forward with my life. I want to forgive those who have wronged me, but I need Your strength to do so. Thank You for being my rock during this difficult time. Amen.
Prayer for Healing #3: A Prayer for Spiritual Healing
Dear God,
I feel lost and disconnected from You right now. I know I have strayed from Your path, and I ask for Your forgiveness. I am ready to get back on track and live my life according to Your will. I am asking You to guide me back to You so I can feel whole again. Thank You for never giving up on me, even when I have given up on myself. Amen.
Prayer for Physical Healing
Dear Lord, I come before you today asking for healing. I am struggling with an illness that has weighed me down for some time now. I ask that you would touch my body and heal me from this sickness. I believe everything is possible for you, and I know you can make me well again. I thank you in advance for restoring my health and giving me a new lease on life. Amen.
Prayer for Emotional Healing
Dear God, I am struggling with some heavy emotions right now. I feel like I am carrying the world's weight on my shoulders. I ask that you would give me peace and calm my racing mind. Please help me process these emotions in a healthy way so I can move on from this difficult time. I trust that you are with me and that you will see me through this tough patch. Amen.
Prayer for Financial Healing
Lord, I come to you today asking for financial healing. I am in need of a financial breakthrough in my life. Things have been tight lately, and I am starting to feel the stress of being behind on bills and not being able to make ends meet. Please provide me with the resources I need to get out of debt and start living a prosperous life. I know that you can do everything, and I trust that you will take care of me financially. Amen.
Prayer for Spiritual Healing
Heavenly Father, I long for a deeper relationship with you. There are areas of my life where I have been struggling spiritually, and I ask that you would help me to get back on track. Draw me closer to you so I can experience your love and grace more deeply. Help me grow in my faith so I may be an example of your love to others. Amen.
Prayer for Relationship (Broken Hearts) Healing
Dear God, there is someone in my life with whom I am having a difficult relationship right now. We are not seeing eye-to-eye on things, causing tension between us. Please help us to communicate more effectively so that we can resolve our differences and heal our relationship. Grant us the wisdom and patience we need to work through this tough time. Amen."
Final Thoughts
Prayers for healing can be a powerful force in our lives, providing comfort and support in times of need. By opening ourselves up to the possibility of divine intervention, we allow God to work in our lives in ways that we may not be able to understand.
Whether we are struggling with physical, emotional, or spiritual difficulties, prayers for healing can help to soothe our souls and provide us with the strength we need to overcome these challenges.
Also Check Out
Download Nurse Bingo Today!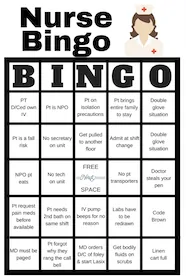 Liven up any shift with a fun game of bingo. See who can fill a row first!
Fill a whole card and lose grip with reality.
Your privacy is protected. We will never spam you.