*articles contain affiliate links*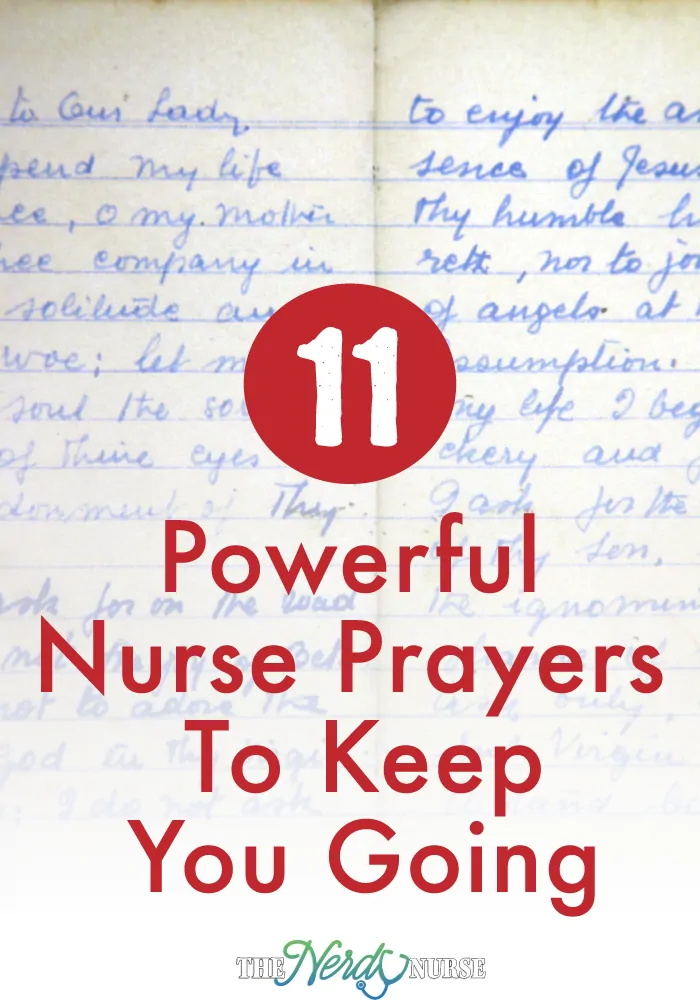 Being a nurse is one of the hardest things in the world. Too often nurses become burned out because they feel like they just give and give. Many nurses find that nurse prayers, prayers for healing, or a Bible verse can offer just what they need to keep on going.
11 Powerful Nurses Prayers to Keep You Going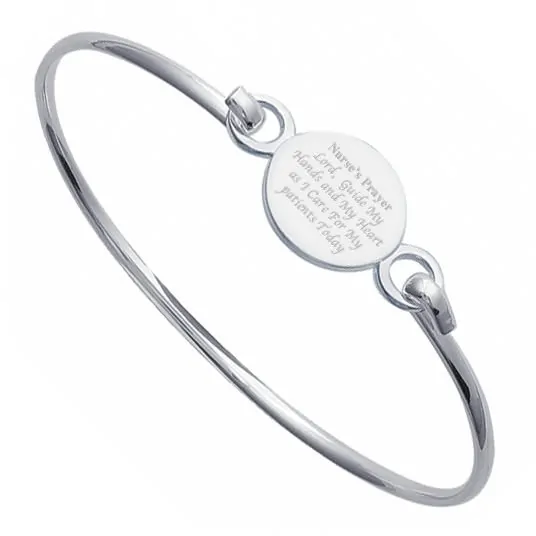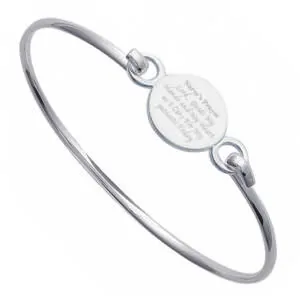 A Nurses Prayer Bangle Bracelet, made from solid 925 sterling silver, the bracelet has a hook and ring closure. On the front there is engraved a Nurses Prayer, that reads:
NURSE'S PRAYER
Lord, Guide My
Hands and My
Heart as I Care For
My patients
Today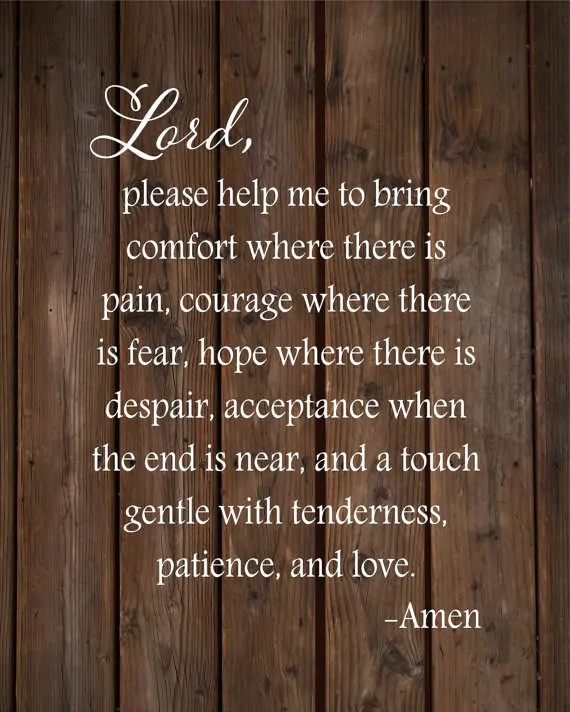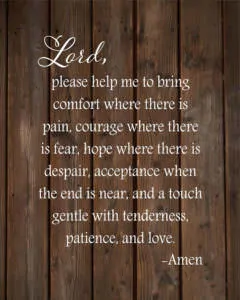 This prayer helps nurses remember that sometimes a gentle touch and patience are all that are needed to make a huge difference.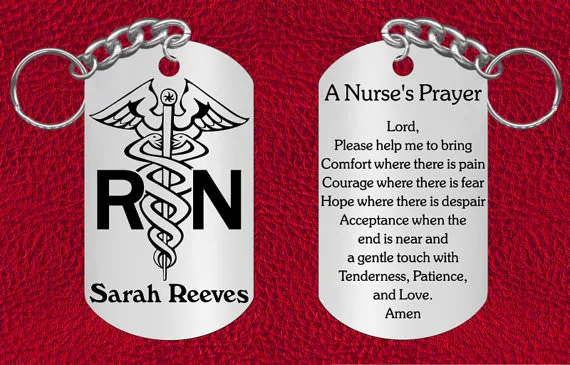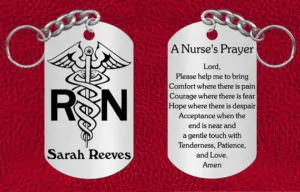 Maybe you love the above prayer but want it so you can carry it as a reminder. This dog tag key chain is the perfect option.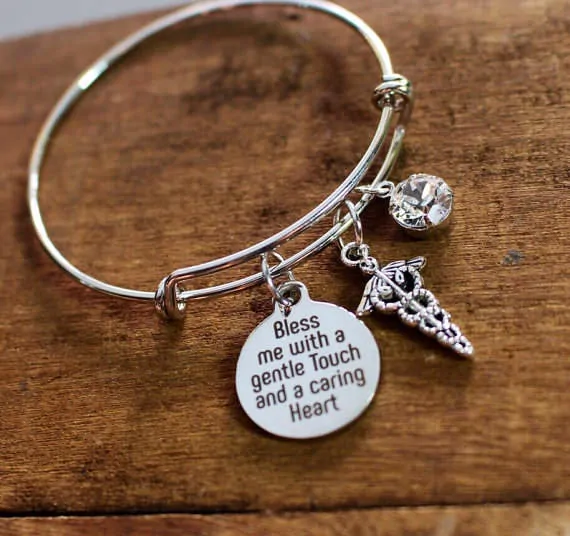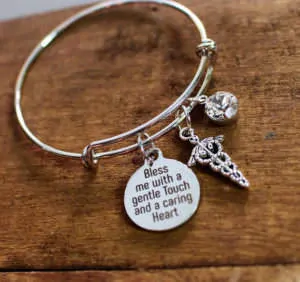 This is one of my favorites. So simple yet effective. This beautiful stainless steel nurses prayer bangle bracelet features a hand polished laser engraved stainless steel nurses prayer charm, detailed silver medical cadecus charm and, sparkling clear genuine swarovski crystal.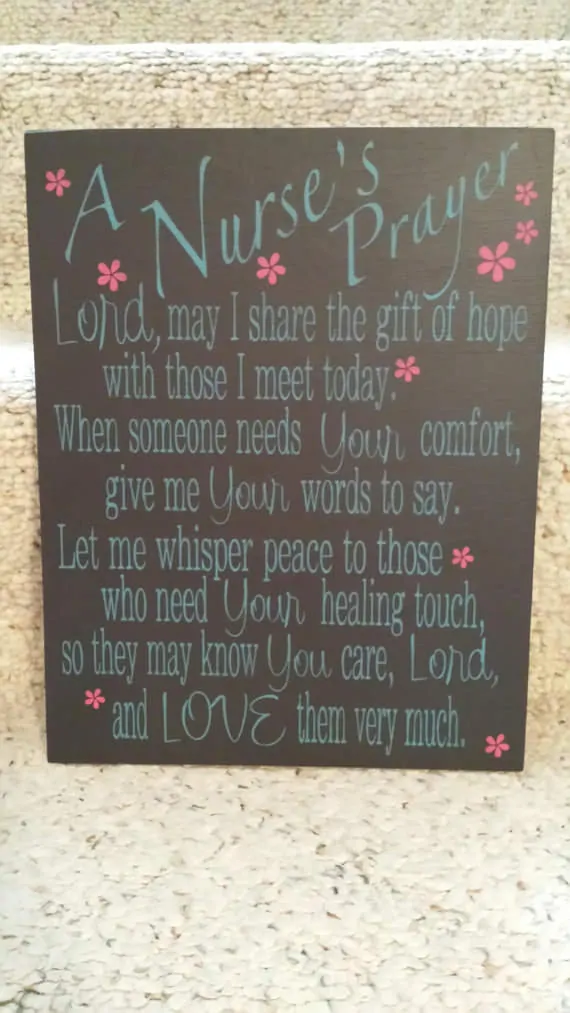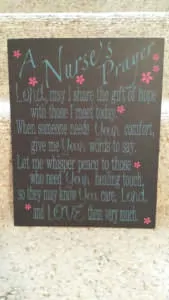 A wonderful nurse demonstrates faith, compassion, caring and concern while giving a loving touch to those in need. This is such a beautiful prayer asking for strength and guidance at the dawn of each new day.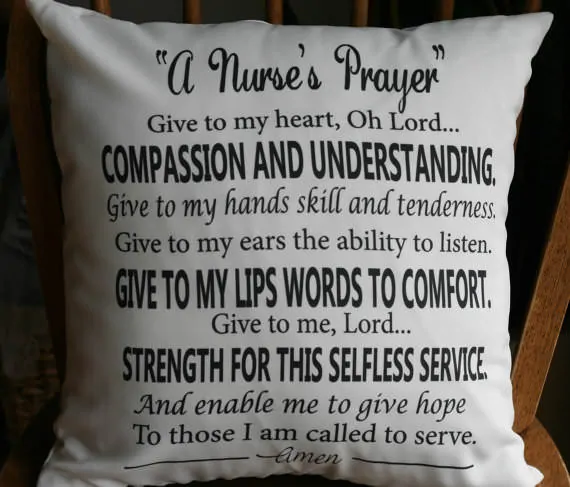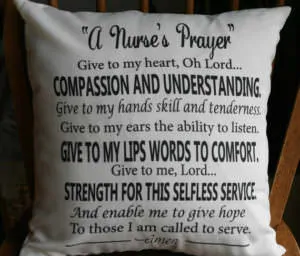 Fall asleep in comfort or relax while remembering that nursing really is a selfless service and you answered the calling to serve others.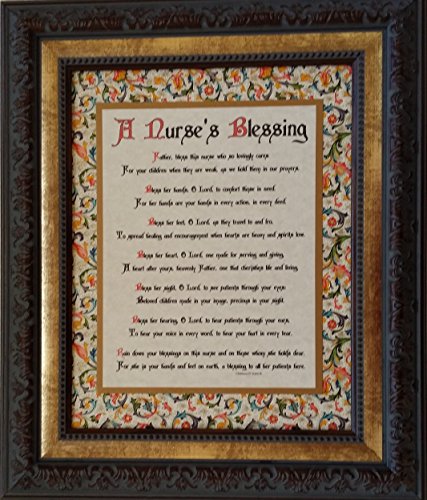 Not a traditional prayer but a wonderful blessing for any nurse in your life. Rain down your blessings on this nurse and those whom she holds dear.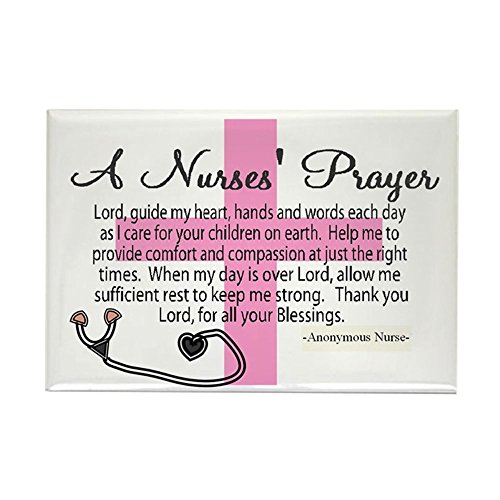 The nurses prayer magnet would be the perfect addition to any fridge. I love the last line so much.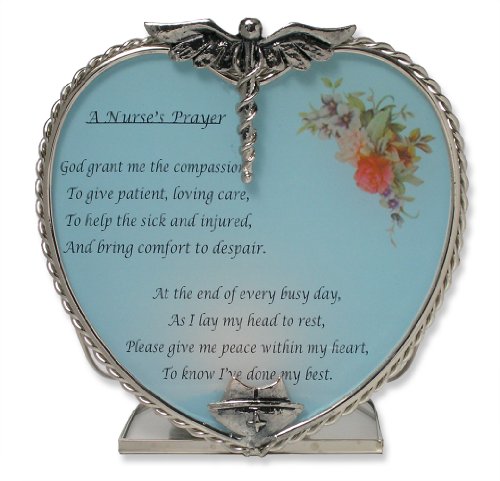 A wonderful addition to your room. Imagine drifting off to sleep while praying for peace that you did your very best at work.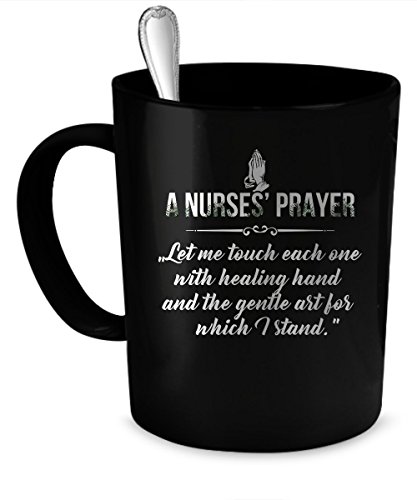 Finally a mug that you can keep at the nurses station. It has a simple prayer on it, "Let me touch each one with healing hand and the gentle art for which I stand."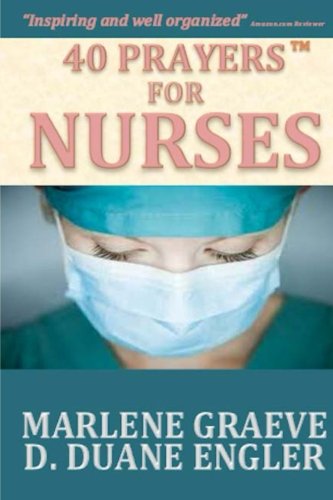 Maybe one of the other nurse prayers don't speak to you. This book features 40 different prayers for nurses. You are sure to find one that is powerful to you.
For other nurse prayers, check out these:
Download Nurse Bingo Today!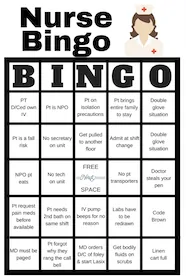 Liven up any shift with a fun game of bingo. See who can fill a row first!
Fill a whole card and lose grip with reality.
Your privacy is protected. We will never spam you.