*articles contain affiliate links*
What does EtOH mean?
EtOH is a medical term for ethanol or ethyl alcohol.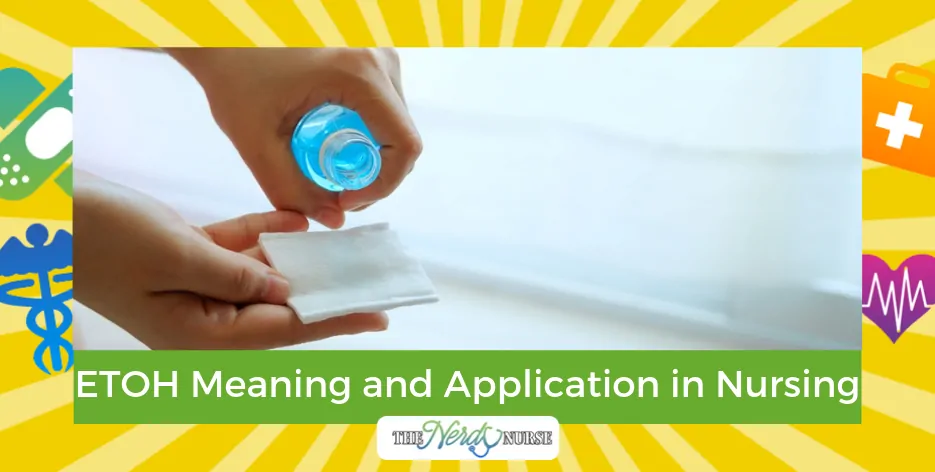 It has a lot of both medical and recreational uses. Not only is it used in the medical field you will also find it in grain alcohol and alcoholic beverages as well. So this term can mean something different depending on the context.
Let's look closely at the EtOH medical abbreviation and its application in nursing first.
EtOH Medical Abbreviation
EtOH is not an acronym. These four letters all stand for the scientific description of this molecular combination. EtOH is ethyl alcohol and it is made up of two carbon molecules.
In fact, all alcohols that made up of two carbon molecules have the prefix ethyl (ET). So the ET sets this alcohol apart from Isopropyl alcohol (three carbons) and Methanol (1 carbon).
All alcohols have oxygen (O) and hydrogen (H) molecules. That's why there is an OH at the end of EtOH.
EtOH = 2 Carbon alcohol + Oxygen molecule + Hydrogen molecule
Molecular Formula
The molecular formula for Ethyl alcohol is CH3CH2OH.
Quick Facts
Here are some scientific facts about EtOH:
Freezing point -173.2°F (-114°C)
Boiling Point: 173.1°F (78.37°C)
Classification: Alcohol
How Nurses Use EtOH
As nurses, we use EtOH in two ways:
As a tool
To describe a patient
Medical Uses
In a medical facility, nurses and health care professionals use EtOH in a variety of ways. Here are just a few of them:
Antiseptic to clean medical tools
Sanitize hands prior to working with patients
An antitussive chemical in over the counter drugs like cough medicine
As an antitoxin in methanol poisoning
What Does It Mean When EtOH Is On A Medical Chart?
Another way nurses and medical professionals use EtOH is on charts to describe the level of intoxication of a patient.
"EtOH On Board" or "Positive EtOH" means the patient is currently intoxicated.
Alcohol Consumption
As nurses, it is vital to understand the effects of EtOH on the body. This alcohol is a common ingredient in recreational drinks. Over consumption can lead to a lot of health problems.
First, it is important to understand how much alcohol is in common drinks. That way, when a patient comes in and tells you what they consumed, you'll understand a general idea of how intoxicated they might be.
Here are some common amounts of alcohol in popular beverages:
Beer – 4%-6% alcohol
Wine – 7%-15% alcohol
Champagne – 8%-14% alcohol
Distilled Spirits (Liquors) – 40%-90% alcohol
Can food slow down ethyl alcohol absorption? 
Yes, eating healthy food before drinking can help slow down EtOH absorption. It can also reduce the speed of intoxication. Food won't eliminate the effects of alcohol consumption, however.
Other Uses
There are a variety of other uses for EtOH in homes and businesses. Here are just a few of the most common ways it is used.
Household cleaning agents
Burned as bio-fuel
Used as an ingredient in mouthwash
Used in thermometers
As a solvent
What does ethyl alcohol look and smell like?
It is a colorless liquid with a very strong and distinct odor. It's also flammable, so be careful when handling it.
Effects on the Body
As nurses, it is important to care for intoxicated patients with care. If you see EtOH on a chart, here are a few effects you can expect on the body:
Loss of control
Blood poisoning
Gastrointestinal issues
Loss of cognitive functions
If asked, it's important to advise patients about the negative effects of over-consumption of alcohol. It can lead to these health issues:
Dependence
Weight gain
Increased aging
Cancer
How to Care for Patients Experiencing Alcohol Withdrawal
Another EtOH medical use is to care for patients going through alcohol withdrawal. The physical dependence on alcohol is real and very difficult to endure.
Take Charge of Your Nursing Career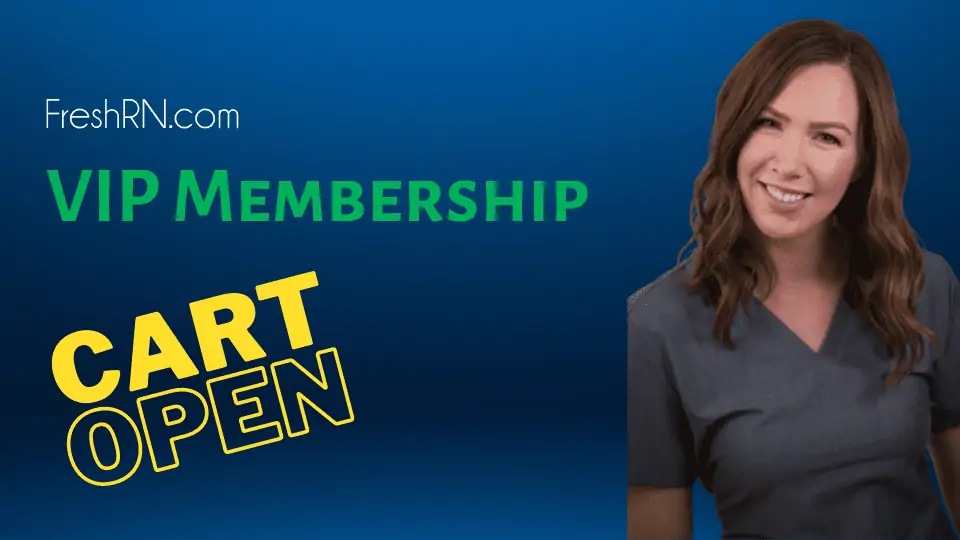 Your first year as a nurse is daunting. You need someone in your corner telling you what your managers really need from you, helping you learn to interact with your preceptor, and really just manage your life. Find all that an more with the FreshRN VIP - Membership.
I'm Ready to Thrive
First, you'll have to assess the patient as going through it. American Nurse Today has a really thorough explanation of how to identify EtOH withdrawal. If your patient meets those criteria, they should be transferred to a detox unit if possible.
After they are in detox, they will be assessed and possibly treated with medication. Part of detox is also flushing the body, so keep them hydrated.
Finally, further treatment for alcohol dependence will have to be on their discharge paperwork.
EtOH – Ethyl Alcohol
From recreational use in alcoholic drinks to killing bacteria, EtOH is an alcohol that is used in a variety of ways. EtOH stands ethyl alcohol, but it can also mean that a patient is currently intoxicated. Completely understanding these four letters will make you a stronger nurse and able to handle situations as they arise.
More Nursing Guides
Now that you know what EtOH is, here are some more nursing guides to help you continue learning more:
The Addicted Brain: Why We Abuse Drugs, Alcohol, and Nicotine

Alcohol Explained

Drug and Alcohol Abuse: A Clinical Guide to Diagnosis and Treatment

Handbook of the medical consequences of alcohol and drug abuse (Haworth Press Series in Neuropharmacology)

ETOH: A Personal Look at Alcohol Use Disorder

Download Nurse Bingo Today!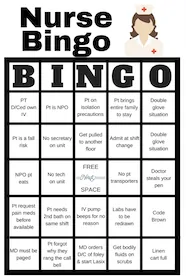 Liven up any shift with a fun game of bingo. See who can fill a row first!
Fill a whole card and lose grip with reality.
Your privacy is protected. We will never spam you.